Everyone has their own set of escape routines. Some find in nature's lap a bliss, some find in beaches and some visit destination with their loved ones. Well, there is one more breed of human who find piece in trekking to the most challenging trails and terrains.
I feel I belong to all sects, as a traveler I can go everywhere, of-course depending upon the mood. And the plan to go to EBC was made in April 2018 when I was in spiti valley with my cousin Sharad. We both touched the highest village - Komic - in the world (it's a very beautiful place, must visit it... check video -Agra to Spiti valley) and he asked me what's next brother, I was so clear in my mind that I said, next is Everest base camp. You know the very thought of standing at the base camp of World highest mountain itself is so exciting. Talking about the trek of Everest base camp - It is challenging, it is tough, it is scary at times and it is exhausting. But, a rewarding experience. One has to go out in the mountains at least once in a year, They will make you modest, they will make you humble, they will make you feel that the world is much bigger place than where you live.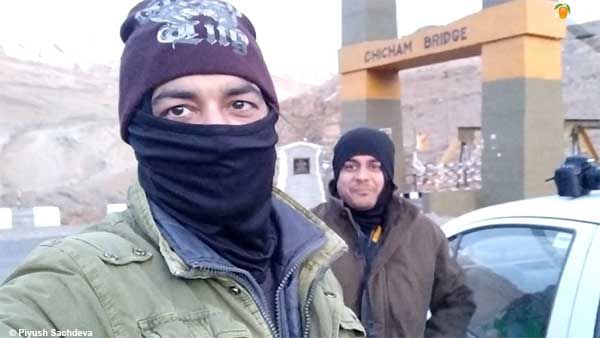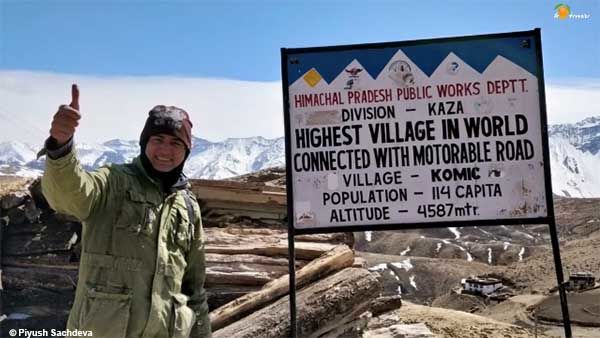 So, I presented the idea in October 2018 before my friends and younger brothers, but nothing concrete decision were coming out. However, I was pretty sure that I WILL GO.
Time passed, and finally 3 names came up. Of-course, Saurabh was there, Sharad was there and the least expect GAURAV was there.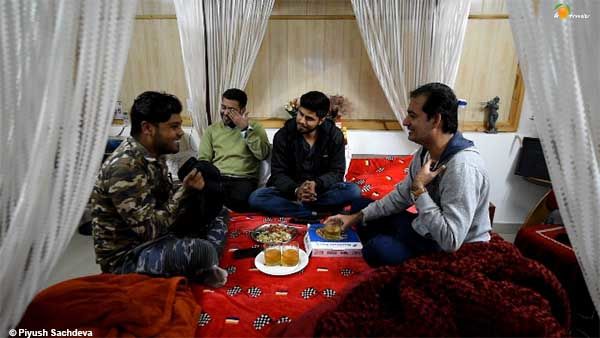 By January 2019, we booked the ticket for Kathmandu and the date was finalized April 21, 2019. Saurabh and Sharad later said no for this trip due to their busy schedule and from their some unfavorable news started. My health declined drastically in February after coming from Varanasi trip but not for a single moment it stopped my mind to think about Everest base camp. I had made my mind... that I will definitely go.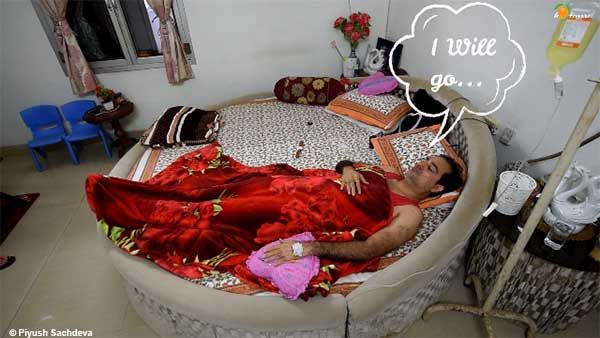 I was suffering from vertigo and in that I went to shop with Gaurav and Saurabh for some necessities in Delhi to sustain the harh environment of this trek. So we purchased Duck feather jacket, sleeping bag, trek shoes, trekking bag, water purifier bottle, power bank, raincoat, solar chargers, caps, sunscreen lotions. Most of the items we purchased from Decathlon, a one stop for all sports items.
I even purchased Gopro Hero 7 for this trip and in camera gear we took 24-70mm lens for our Nikon Z6 and Sony A7RII. and to pass our time there we took Kindle for our reading.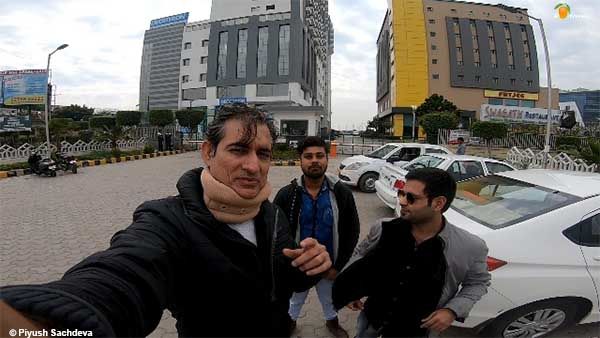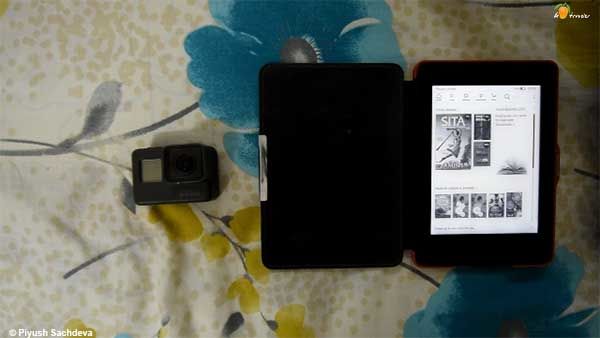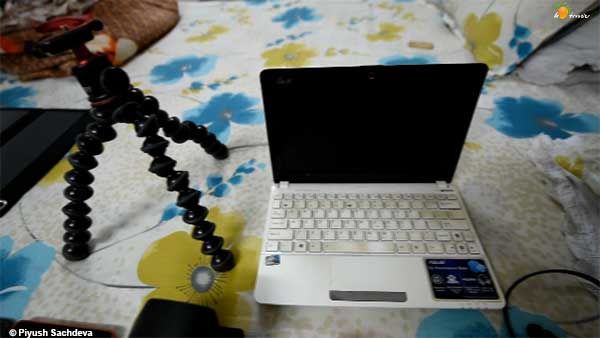 The Second bad news which came was. Jet airways, the second biggest airline of India, shut down its operation and our ticket was booked through this airways. So hurridly we book another ticket of Nepal airways as we both did not wanted to change our dates. And thanks to God we got the ticket right on time. It was march 2019.
By that time, I was feeling well, and frankly me and Gaurav did preparation of this trip. We started our exercises which includes running, push ups, simple walking with 10 kg backup with proper diet.
But then came the third bad news. This time Gaurav got the hairline fracture below the knees, just 30 days before the trip. Now I was quite worried for him and he always used to say to me... "Don't worry bhaiya, I will go"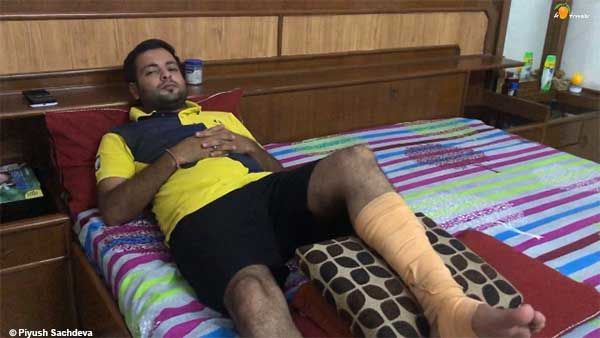 He recovered in 20 days and the trip was ON. When it was only 4 days left, we celebrated this near Taj Mahal in Agra as so many problems we passed through just for this trip.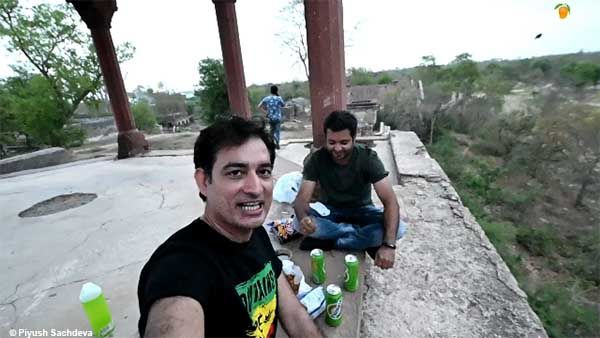 So on D day we took our flight from Indra Gandhi International Airport Delhi and on that day I got to know that a lovely girl who took leave from the office and came just to drop us. OR GAURAV ;) ...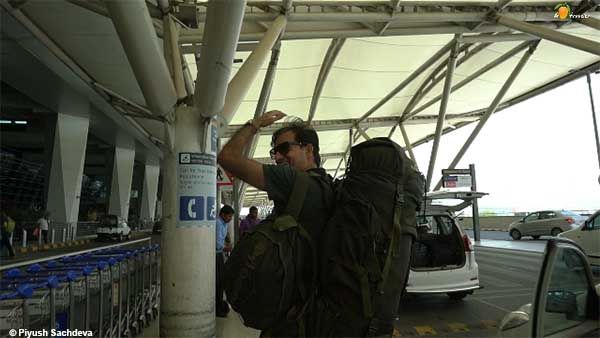 It was roughly 1.40 hrs flight and we landed safely at Tribhuvan International Airport Kathmandu and without wasting our time, we booked our next flight for Lukla and did all other necessary arrangements through Himalaya hub adventure, which is located in Thamel. Mr. Rameshwor of this travel enterprises came up to our big support in Kathmandu and for that we both are really thankful. Our flight for Lukla was decided on April 23, 2019.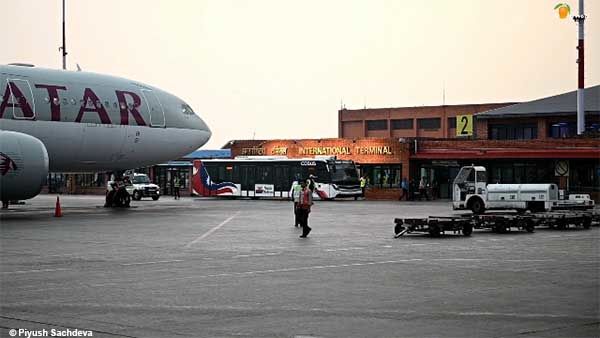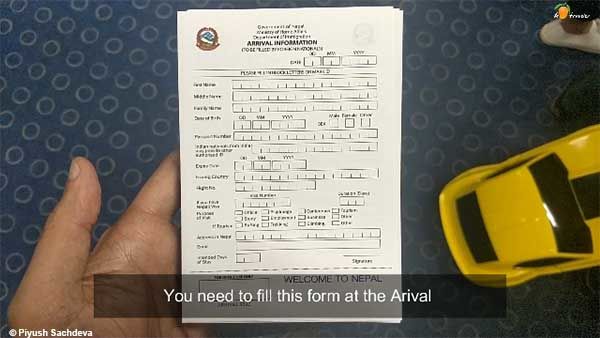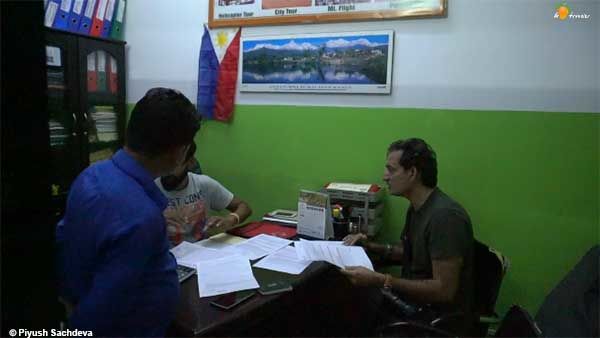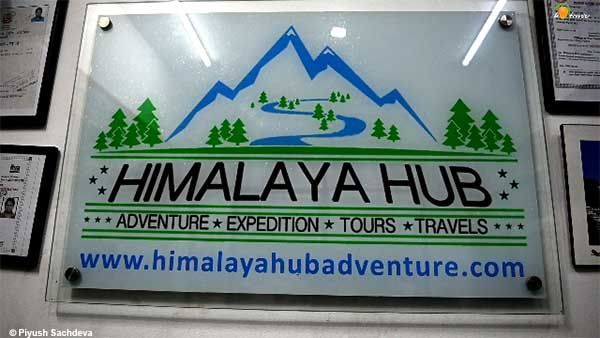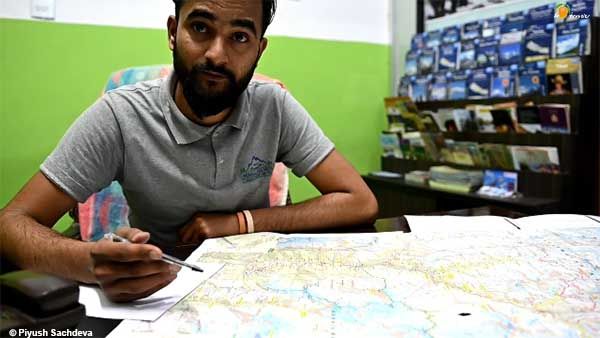 We also booked a budget hotel in Thamel, Hotel Holy lodge which is a good one with wonderful staff members. Yeah we did roam around Thamel that night and also the other day but will cover this in my Kathmandu blog.
And lastly we also purchased a Mobile sim of N cell network which is said to be have good network in Khumbu region and we were all set to GO.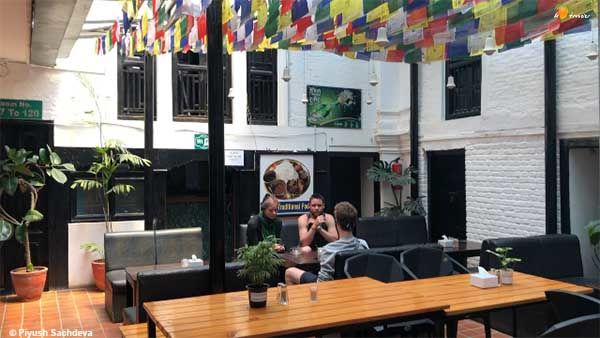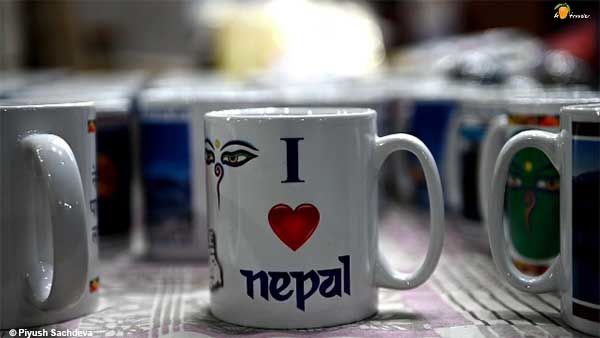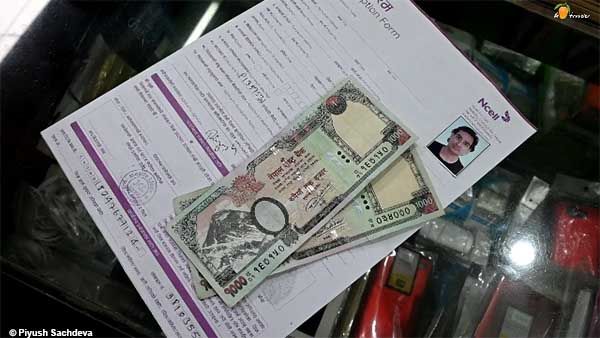 But we did not catched our flight from Tribhuvan airport, instead we took our flight Ramachep airport which is roughly 4 hrs drive from Kathmandu and this happened due some construction work going on at Tribhuvan airport. So guys, if you are coming here, be prepared, you may have to catch the flight from Ramachep.
Ramachep is very small airport and frankly given us the feeling for some vegetable market instead of airport :P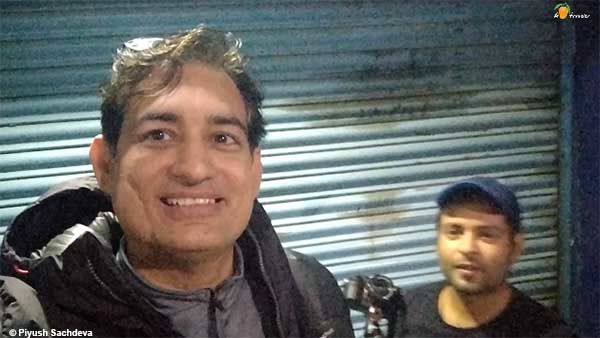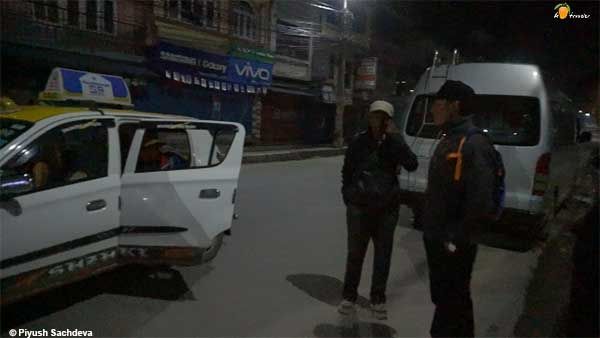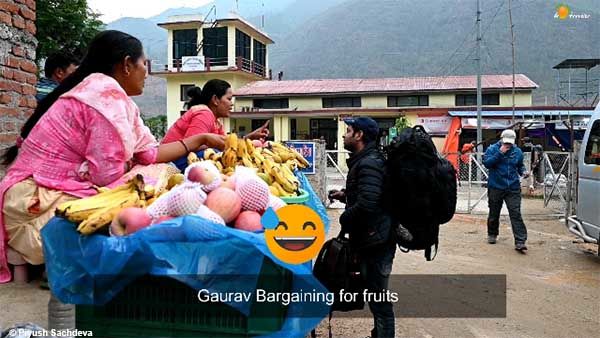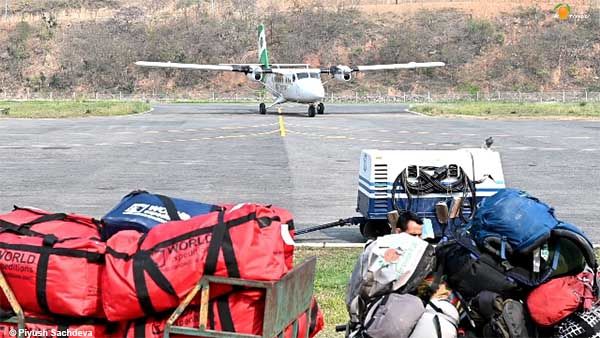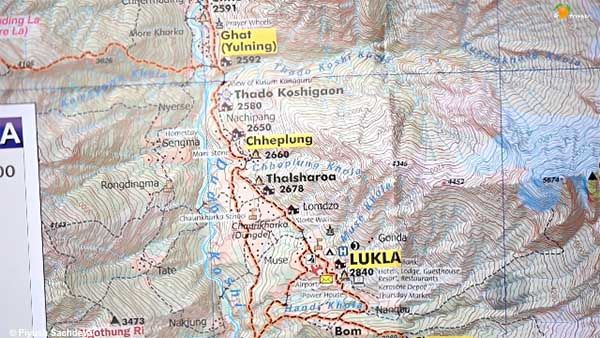 Message -
* Please don't litter. The more we keep clean our countries the more we enjoy it.
* Avoid using Plastic bags and bottles. Make awareness to your circle as well.
Main Points to note :-
1.) How to start the trek
Reach to Nepal capital - Kathmandu. Tribhuvan international airport.
From their you can take flight for Lukla if you have less days with you. It's a trek of minimum 12 days, but at-least come for 14 days.
If you have extra days with you, you can start your trek from - by which trek time increase to 15 days minimum.
2.) Best time to Visit
Avoid rainy season. And the best time are from March to mid May and from September to October. Technically this trek remain open round the year.
So this was all about the beginning, see you in my next blog where we start the trek.
If you liked the video, than please subscribe the channel and if you have any query, feel free to contact me anytime :)