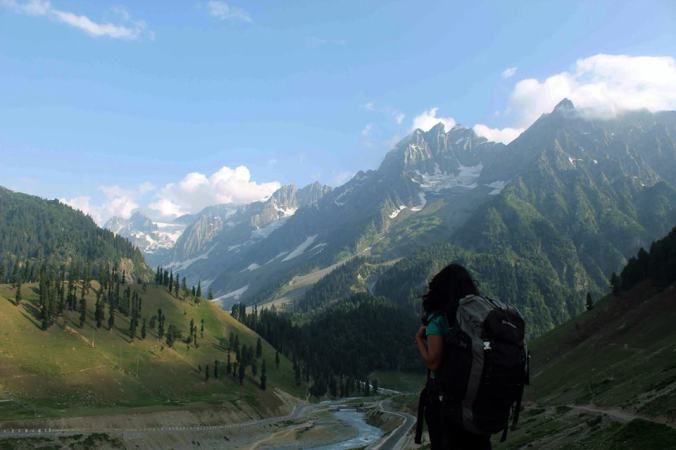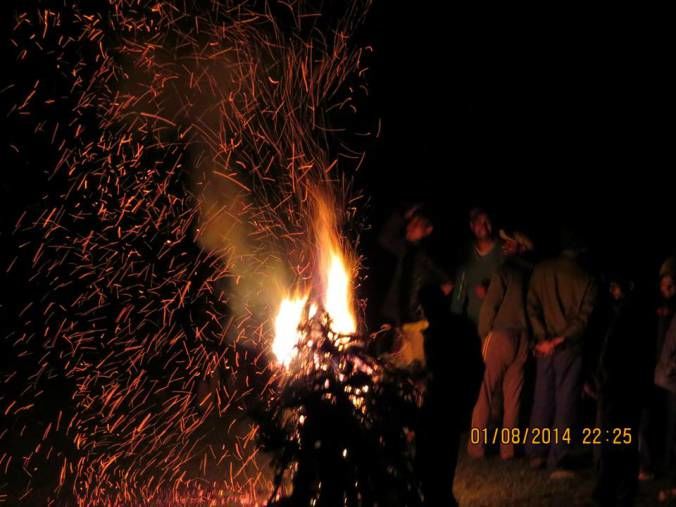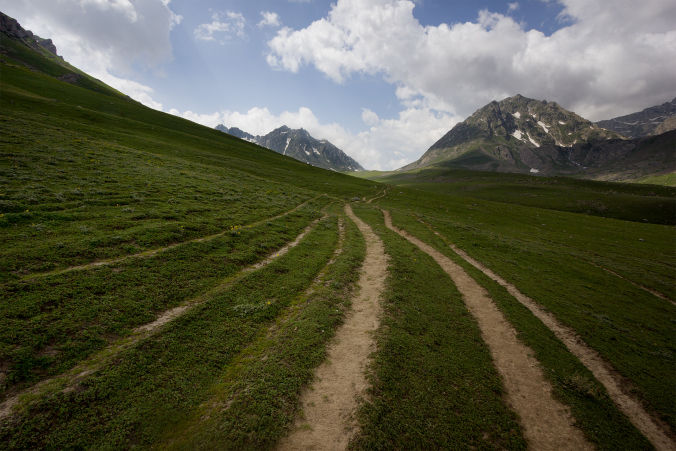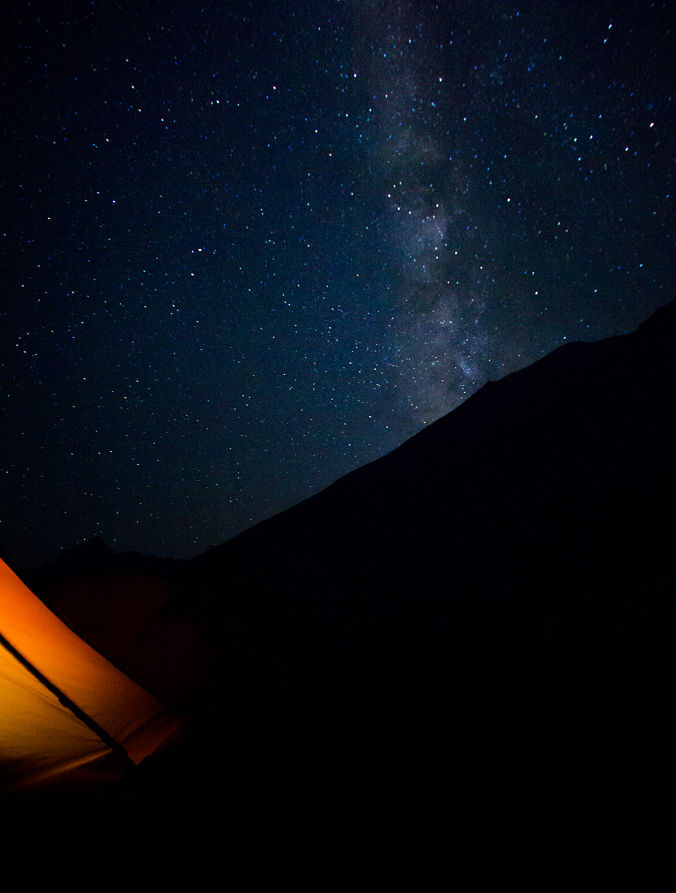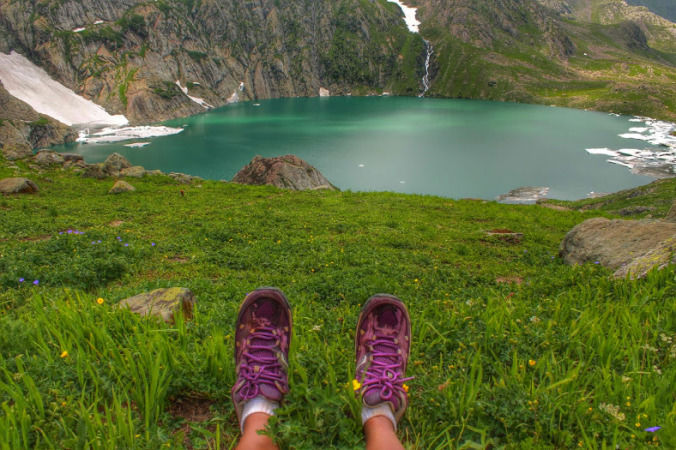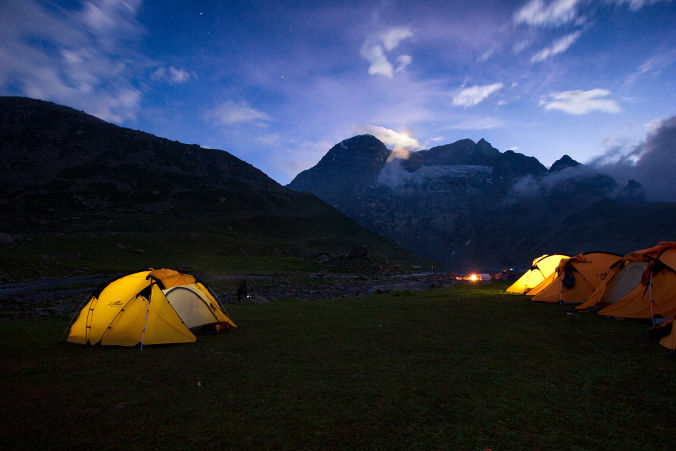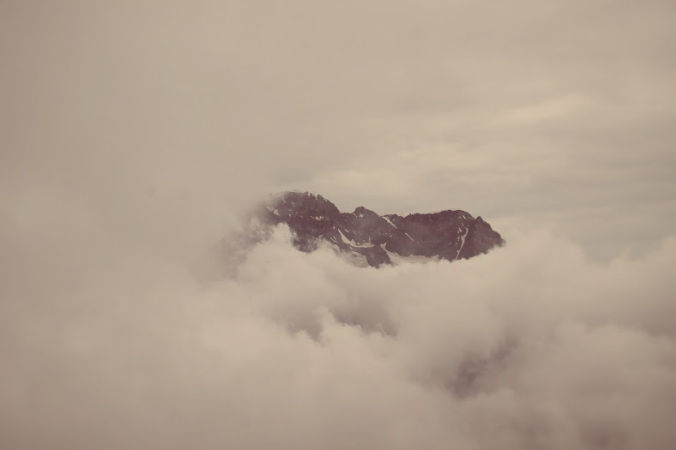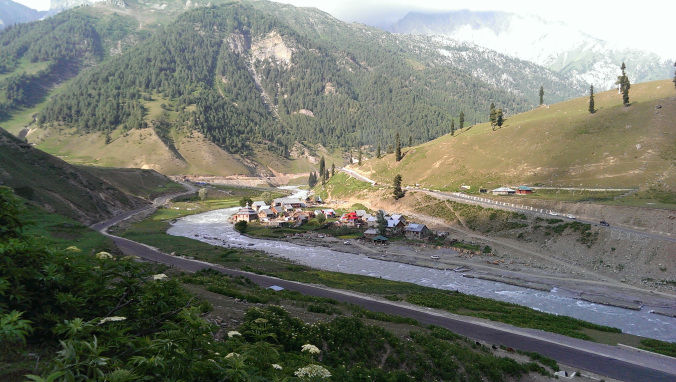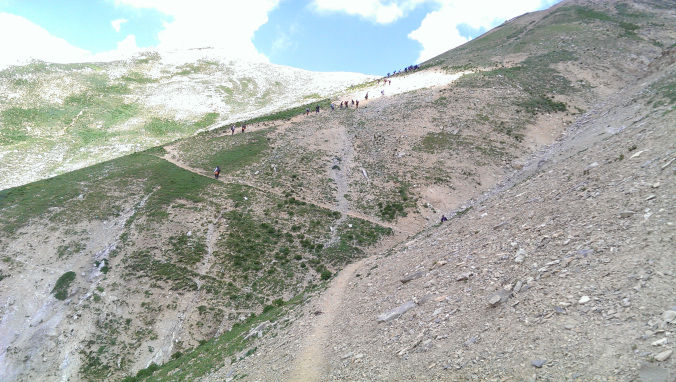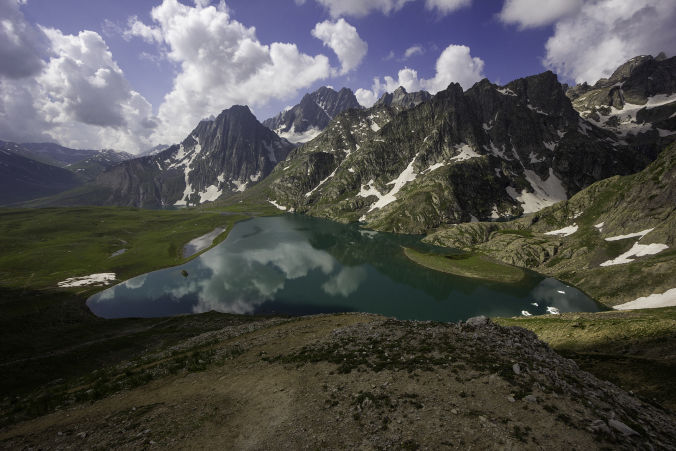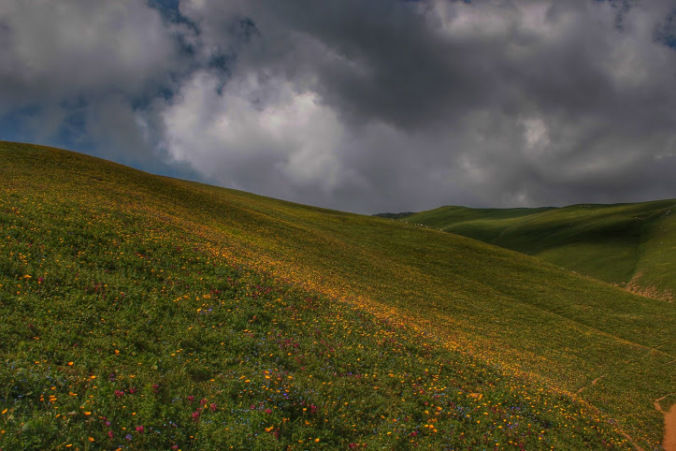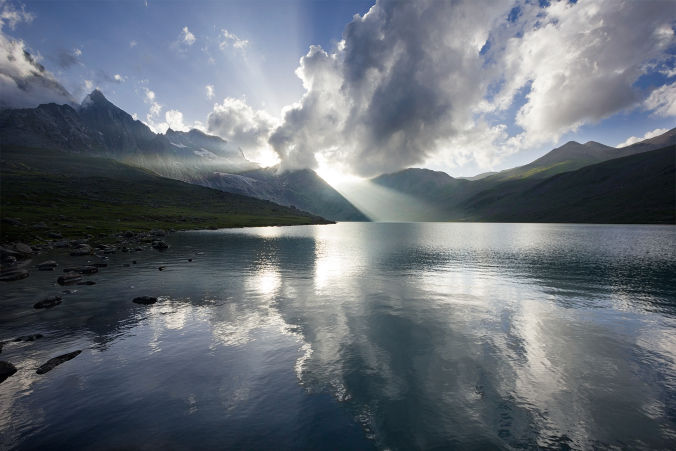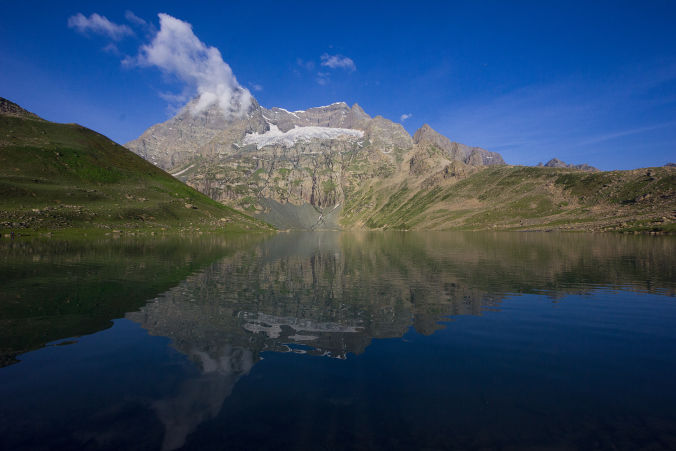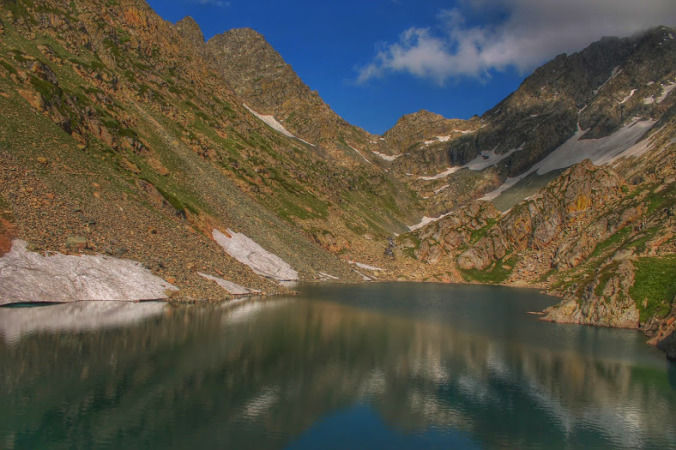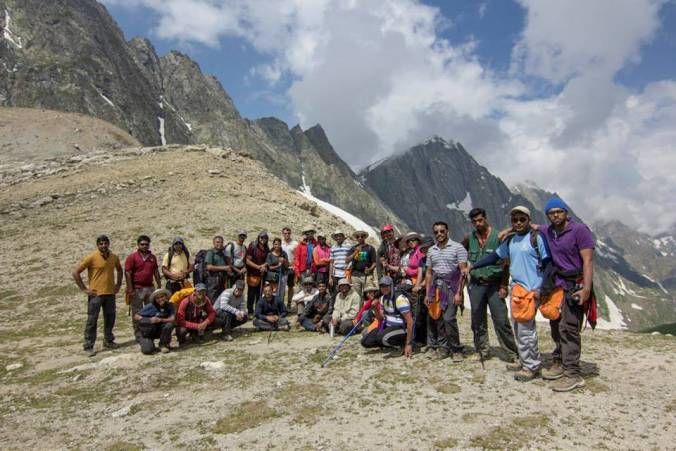 "Once you have traveled, the voyage never ends, but is played out over and over again in the quietest chambers. The mind can never break off from the journey."It has been a little more than two months since I got back from the trek and I still find myself reminiscing about it. Exulansis would be a better word to describe the feeling.75 odd hours of travel across nine states followed by a week up in the mountains was asurreal adventure which will remain etched in my memory for a long time.The Kashmir great lakes trek provided a splendid opportunity for nature's camaraderie. My maiden Himalayan trek could not have been any better or memorable.The true beauty of Kashmir lies in the hidden valleys far away from human access.
The buffer day was a blessing in disguise. I could not recall the last time I spent an entire day doing absolutely nothing. Just to sleep inside the tent and look at the glorified mountains around you. The past week had induced liberosis in me. I had not thought of anything. I did not mull over of what had or was happening in the world. It is different and foreign to have your mind completely blank for such a long stretch of time.Why do you go away? So that you can come back. So that you can see the place you came from with new eyes and extra colors. And the people there see you differently, too. Coming back to where you started is not the same as never leaving. A week away from civilization had bought peace and tranquility one rarely experiences in the concrete jungle that none wanted to leave. Yet there was an eagerness to meet our loved ones and a freshness which had bought us the confidence to battle our struggles and failures of mundane life. It's amazing how a trek can bond a group of strangers. The moments spent laughing,teasing and annoying each other will bring smile on our faces in future. Few became friends for lifetime and others we might not even meet. But the fact remains all of us shared an unforgettable experience together.The journey would not have been this smooth without IndiaHikes. Heartfelt thanks to the coolest trek leader Tarak, super fast ever enthusiast local guide Javid Bhai and the staff.Tips:
All the necessary precautions and risks have been put up in detail at IndiaHikes. But a few helpful personal pointers:1. Think prior if you can carry the backpack. The right attitude of a trek is to carry the backpack on your own but if you doubt your ability it is best you offload it since it might dampen your pace and enthusiasm.
2. Drink lots of water (water + ORS) as often as you can. Do not allow yourself to be dehydrated. A few sips every 10-15 minutes is helpful.
3. Do not compromise on the shoes. Those forclaz shoes are your knight in armor for the changing terrain. I almost kissed them once the trek was done.
4. Use the trek pole. No matter how fit you are trekking for 8 hours a day is tiring. Trek pole reduces your effort by 30%.