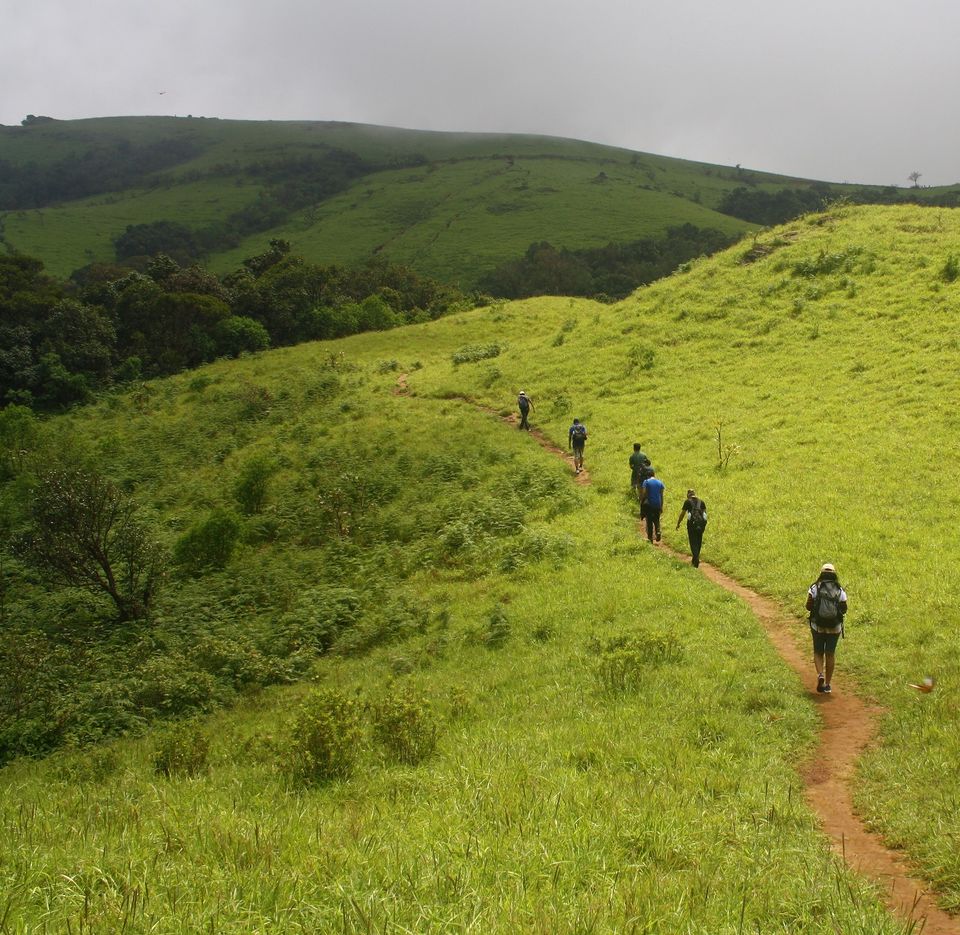 It was September 2014 when I accompanied my friend to a trek. This also happened to be a time in life when I was going through a lot of turmoil. I was desperately looking for something that would make me feel alive. Not happiness, not peace but just alive! This seemed like an escapade and hence I went along.
Being my first long trek it was one hell of a task. I struggled through it mostly trying to grasp a breathe. May be trekking for 16kms at once without any prior physical activity is not a great idea. I wanted to keep going till I would either reach the peak or collapse. I was experiencing a lot of new things for the first time. Thick dense forest, majestic waterfalls in the middle of forest, wildlife, cuts and bruises from forest bushes, leech bites and many more. After about 7hours of trek when I finally saw the peak, I started to run without my conscience leaving behind others. It had started to rain.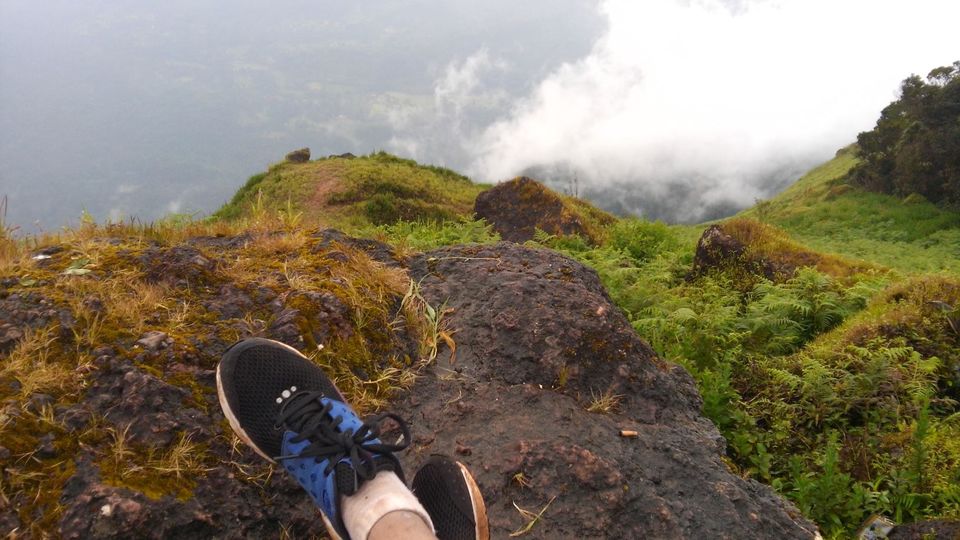 I searched for a place which gave the best view and sat there. The next half hour was pure bliss. I sat there without moving, staring at the clouds and surrounding mountains. I felt alive!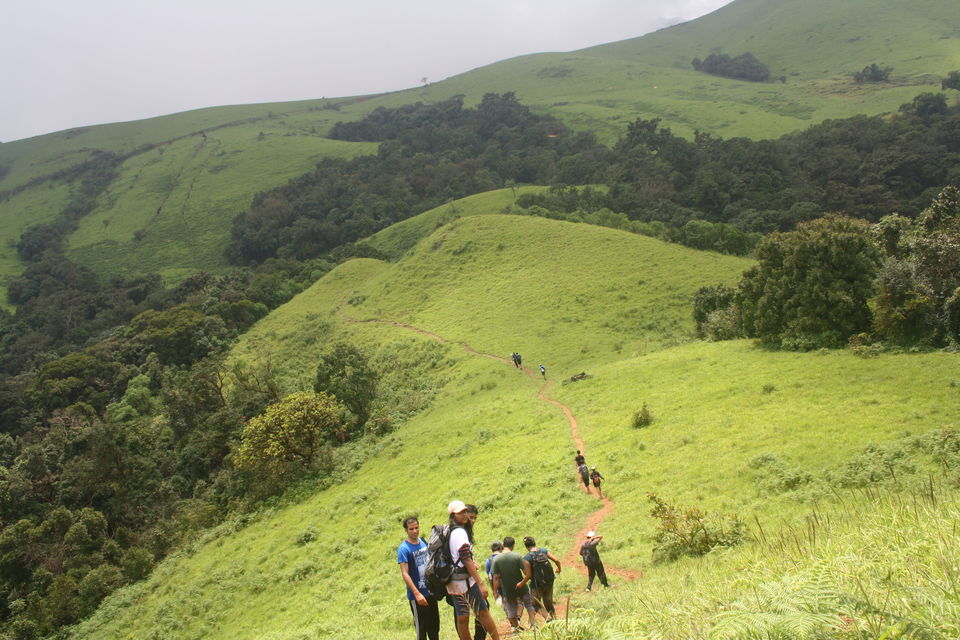 It was overwhelming. This place changed me and how. I returned to Bangalore and started working on my fitness. Aim was to be able to trek and keep doing it without putting in much effort. A trek after another and I lost count. It's no more 'ticking off the bucket' kind of list. It's a 'never going to end' kind of list. Ending this article with the picture from a recent Himalayan trek.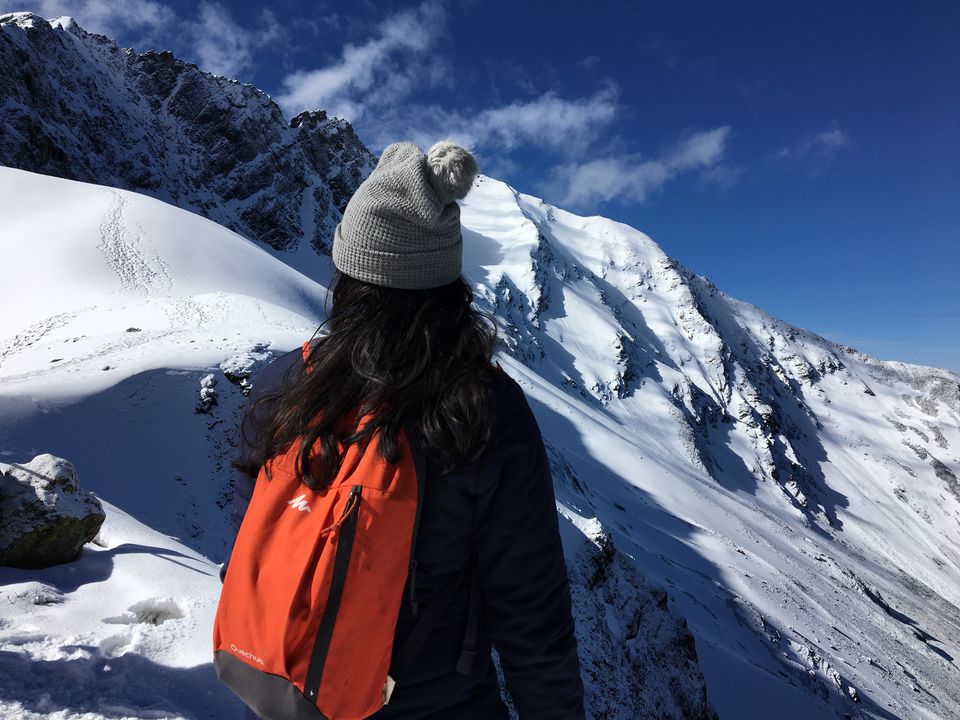 Thanks for reading :)