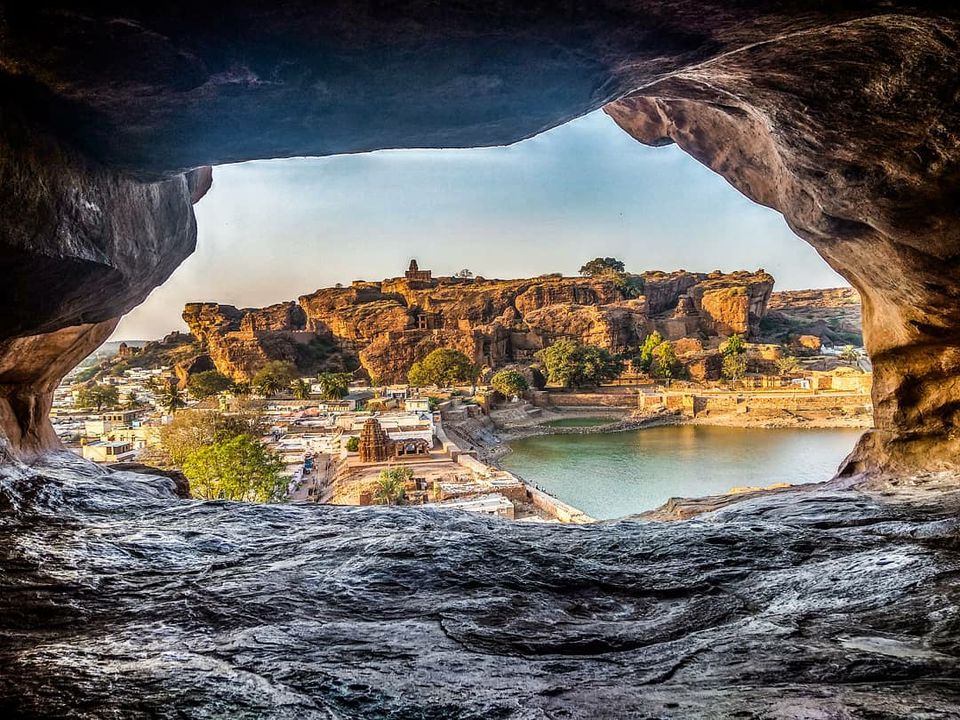 Are you someone who wants to visit Ajanta & Ellora but hate those crowdy main stream tourist destinations??
If yes, then Badami is a tailor made place for you. It is a perfect weekend getaway that takes you into a time travel with its marvellous architecture. Badami is 500 kms away from Bengaluru. Also, it is equidistant (almost) from Bengaluru, Hyderabad and Mumbai which makes it easily accessible. Like most of the places in Karnataka, Badami is also well connected through public transport.
Badami a small town in Karnataka which gains its name from the colour of the stone found here which resembles Badam(Almond). It was the capital of the Chalukyas dynasty who built beautiful caves and temples all across the town in the 6th century. The caves here are very similar to the ones in Ajanta. Caves are majorly of Hindu and Jain temples carved of the rocky hills.
Badami is seperated into two major parts by Agastya lake which also has a beautiful temple on its bank, Bhutnath temple. Other major temples are Upper shivalaya temple, Lower shivalaya temple and Malagatti shiva temple.
Many movies also have been shot at Badami including the big bollywood movies such as Rowdy Rathore and Guru.
Adventure activities:
Badami is also known for rock climbing which attracts a lot of adventure junkies to this town especially foreigners.
Food to savour:
Jolad rotti oota is a must try when you are in any part of North Karnataka and Badami is no exception.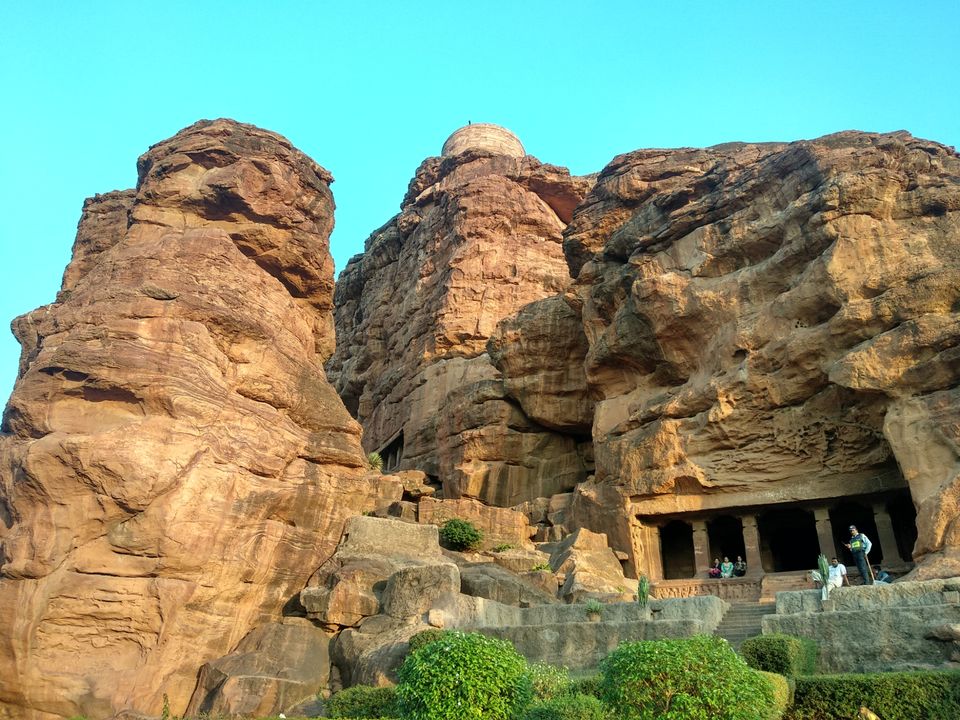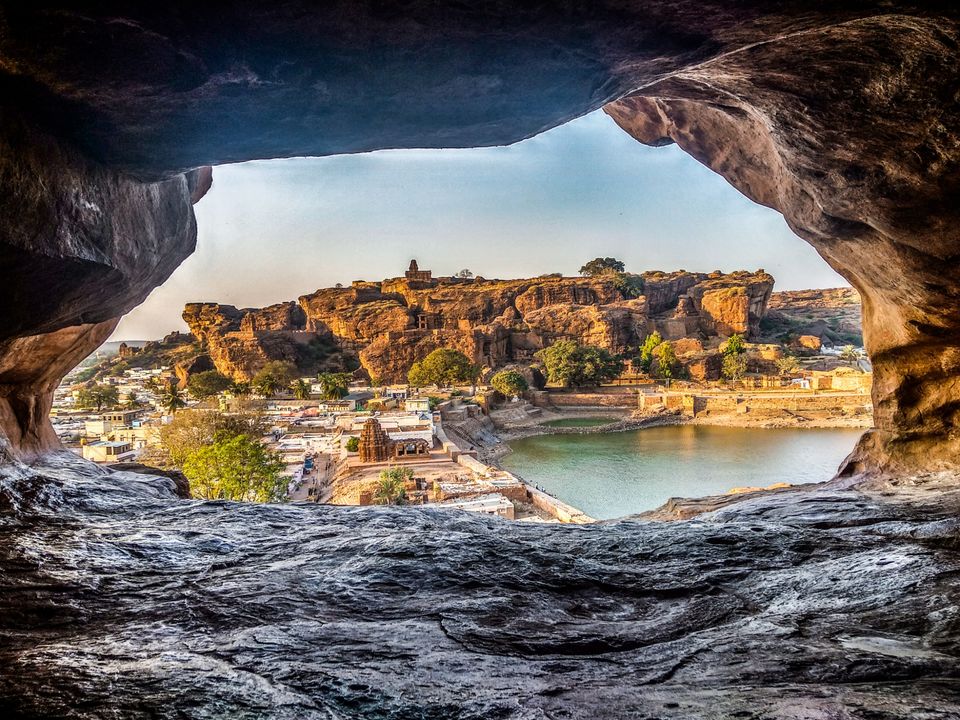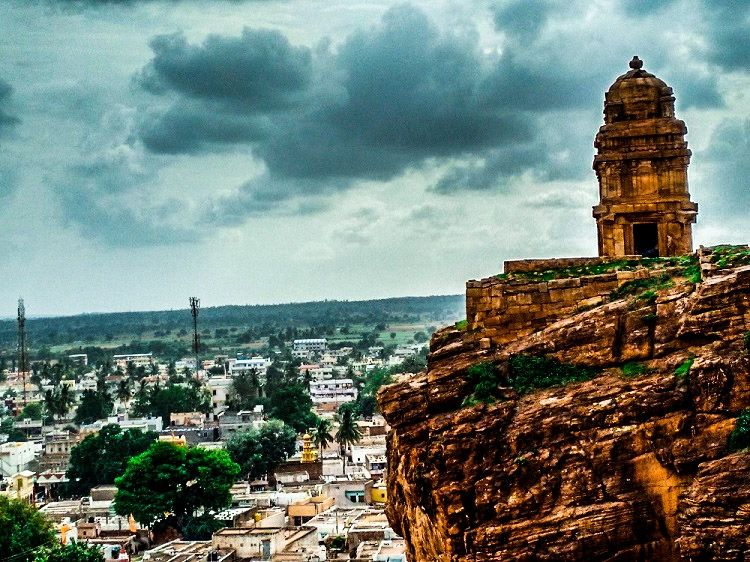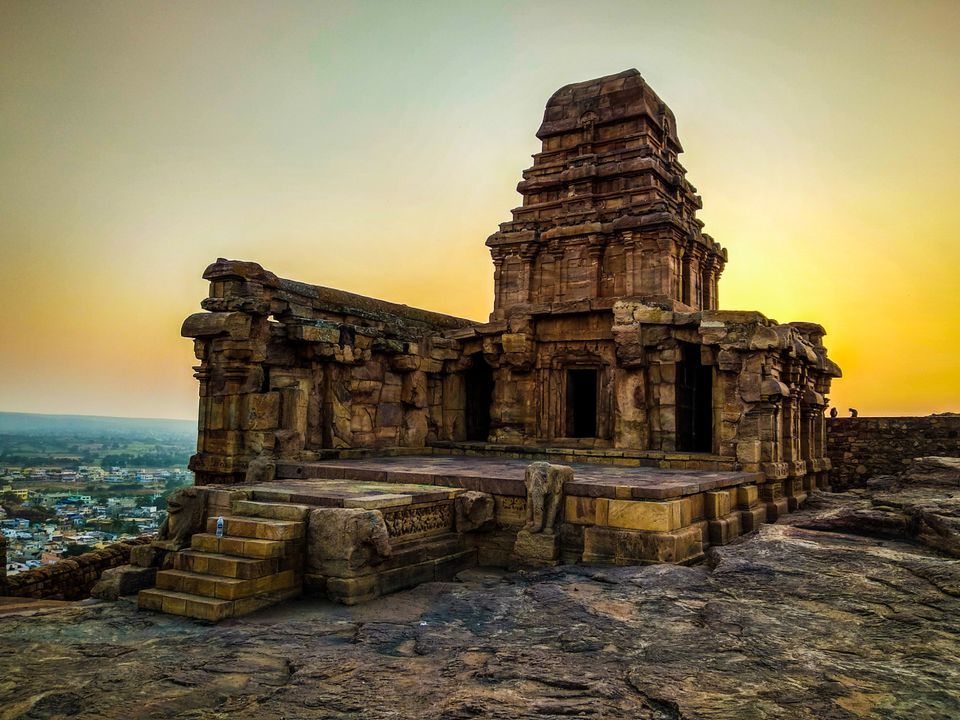 Pattadkal is a temple complex which is declared as UNESCO World Heritage site. Pattadkal situated on the bank of river Malaprabha is a cluster of temples. There are ten temples of which, 9 are Hindu temple and one Jain temple. All the Hindu temples are of Lord Shiva and most of them have a Nandi idol. Galaganatha, Kashi Vishwanatha, Virupaksha are a few to name them.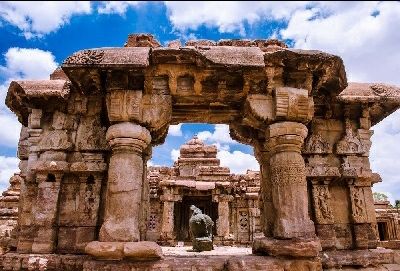 Aihole, a small village near Badami houses over 100 small temples. The temples are majorly of Hindu, Jain deities and one Buddhist temple. It is believed that these were built to experiment the temple architecture during the Chalukyas period. The results are the temples we get to see in Badami and Pattadkal.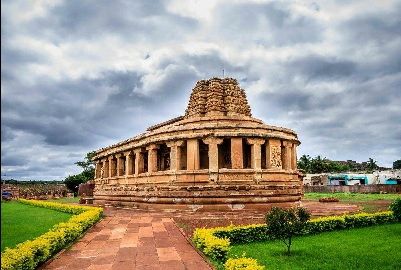 Where to stay:
There are a few well-known resorts and hotels in Badami such as Heritage resort, Badami court hotel and Clarks Inn. Apart from these lot of small hotels are available for budget travelers such as Rajasangam.
Other places to visit near Badami are Banashankari and Mahakoota.