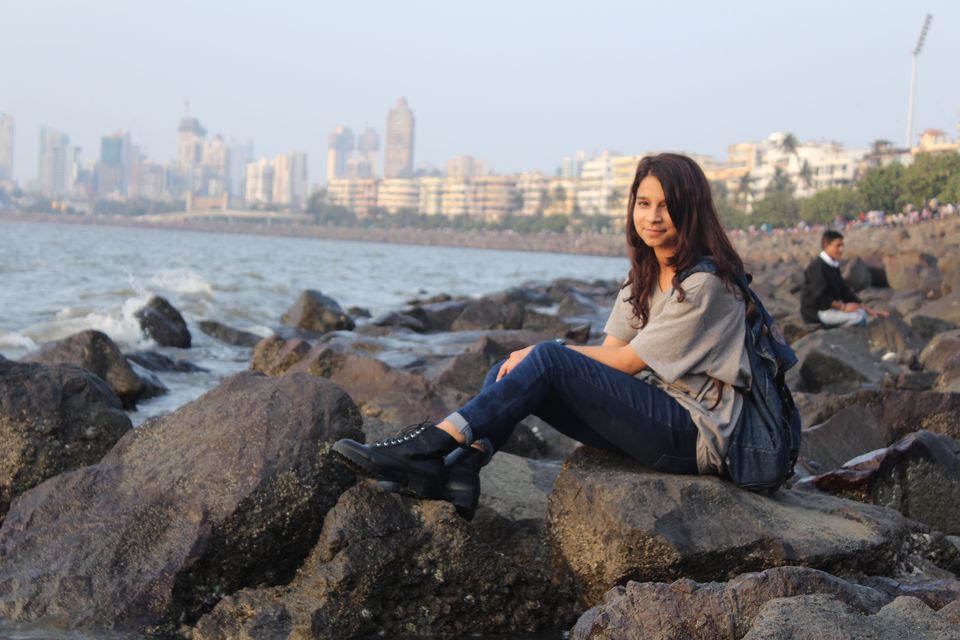 When I travel, I live, I feel the blood moving in my nerves. I feel that pumping of the heart more literally. When I get myself moving is when I am living. With the hell bore days in my ex-company, this trip is completely securing the statement that "Quit your job and travel". 3 days after quitting my job I planned to travel where I could move around with freedom. And what could be better than Mumbai? I got the tickets of Mumbai flight from one of my friend. Savage Friends. Within 2 hours I deboarded at Mumbai Airport and booked a cab to one of my friends staying In Mumbai itself. Here it started. Talking to the cab driver I got to know that people here are really good and helpful, tho he was not from Mumbai.
I was expecting the most Traffic stuffed City but that was not really coming in my way and I was waiting for it to happen. After a quick rest .... I made my way to meet my best friend alias Girlfriend who accompanied me in Rishikesh Trip. To celebrate my arrival and our friendship we had to open a drink and we chose breezers and sat on a flyover watching all those cars moving on the roads. This was hell lot of fun. Super duper bad in singing, we were becoming popular in that pretty time. The night was amazing in those funny loud songs sung by crazy heads. I was wondering like nobody really cares what you are doing in the midnight of a Mumbai street. Well, we were about to move when a Police Inspector requested us to get our asses off there. Ok !! well, the above statement is not really justified but he was concerned. So we moved back. The night passed, we woke up with enthusiasm to travel somewhere where chirpy souls could find some fun.
The GATEWAY OF INDIA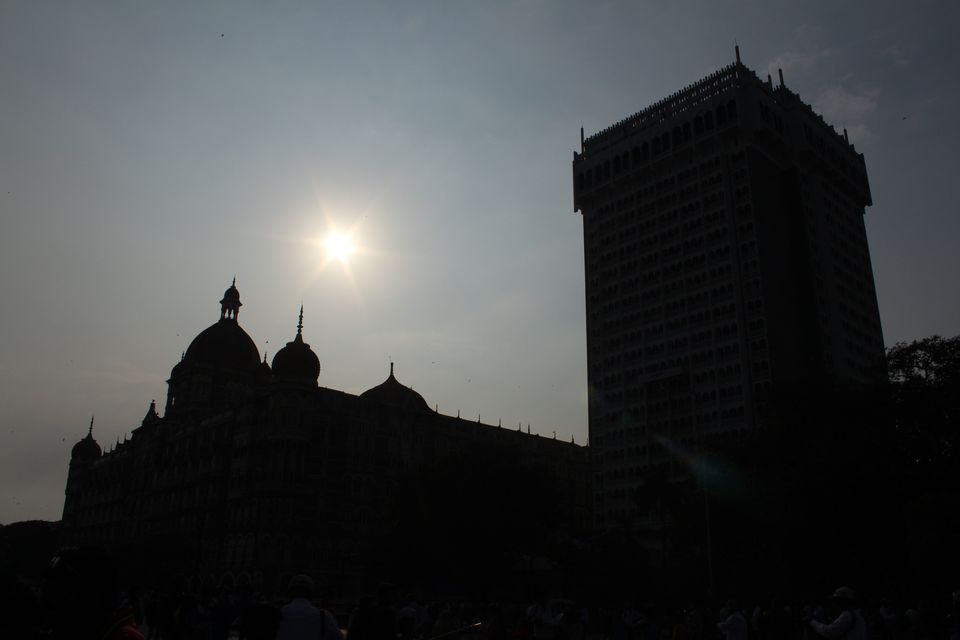 The gateway of India is surrounded by really awesome architecture and of course that nature essence, the sea its adorning beauty. We took our camera and quickly booked the uber cab to reach the railway station. Someone said you should definitely travel in these trains if you visit Mumbai, so we did. And no doubt it was a whole different experience altogether. The Market, the hotel in front of Gateway of India is so classic in appeal. At Railway station, we met an old man with a keen desire to know what we were up to!! As he saw us taking videos and he was excited about everything we were doing. He was well scared of the fact that he was talking to two beautiful ladies and if his wife gets to know, she will not leave him alive.
Yup!
MARINE DRIVE
So after visiting the beautiful streets around Gateway of India, Marine drive was another getaway destination to quench our thirst for sightseeing. Those differently shaped stones scattered evenly in a C-shape around the sea looks amazing. Sitting on that c-shaped wall facing the sea shore made a brilliant complement to adore nature. Millions of tourists and locals come there to just breathe the breezy air and stay close to nature. It looks pretty wonderful in the night. As the sun goes down, it keeps getting even more amazing . Towards the north of Marine Drive is the popular Chowpatty Beach. At night, with the street lights on, the entire road appears like a dazzling diamond neckpiece, hence its also referred as 'Queen's Necklace'. The highlight of this place is the beautiful promenade, which is lined with several palm trees. Considered as one of the world's largest viewing gallery, Marine Drive attracts millions of tourists every year.
MOCKINGBIRD CAFE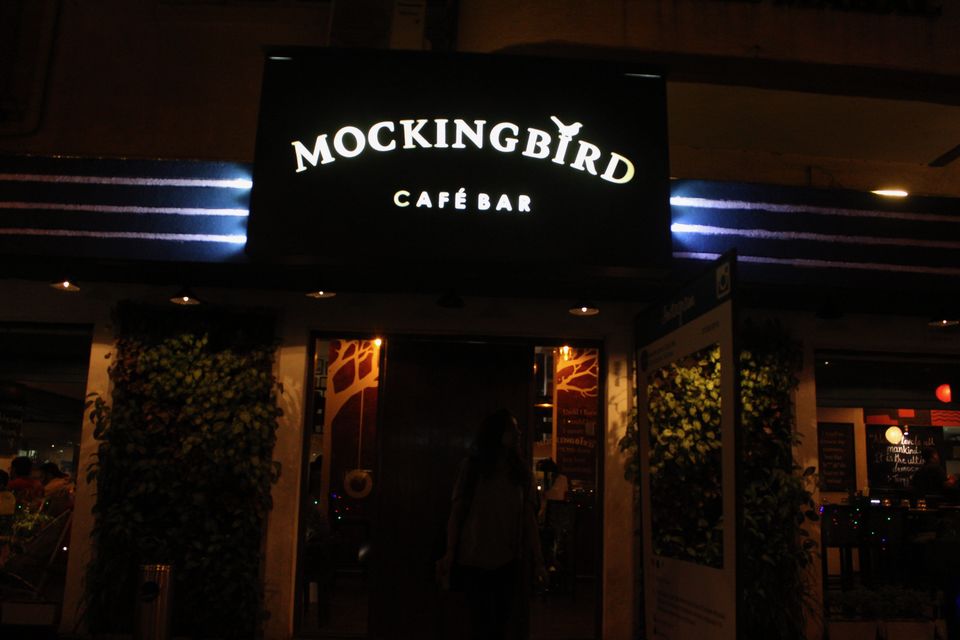 While going back to the railway station, a lot of cafes and restaurants are there. Mockingbird cafe was the one which attracted me the most. A geeky feel and attractive environment with quotes written everywhere, I just wanted to sit there for that desire of peace overwhelmed. Walked like zombies after visiting the place near marine drive and surely didn't want to move back to home. But it was around 11 pm and we gotta go back.
NATIONAL PARK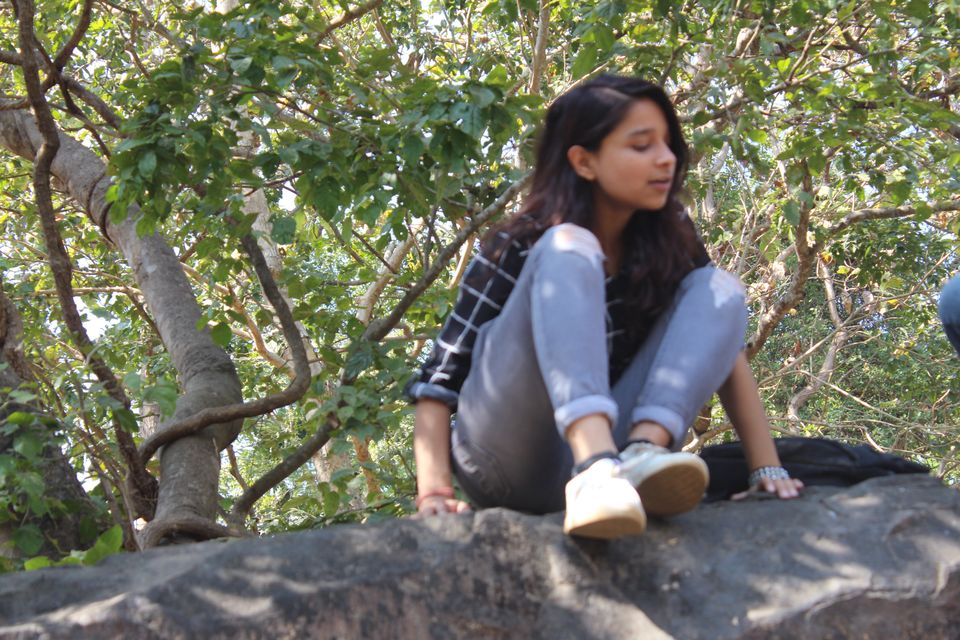 Next Morning, I visited some of other friends from Delhi. Planning was to go somewhere good .There is a National park, which was, fortunately, open... As we walked inside, a beautiful lake, greenery all around and small ferries of fresh fruits and snacks you would like to have. Different plantation, hills, stones, lakes and what not it fueled off. After reviewing the place, it was hard to measure the way to home. We had lunch outside which was good for a place like Mumbai.. because you hardly find roti sabzi there.
JUHU BEACH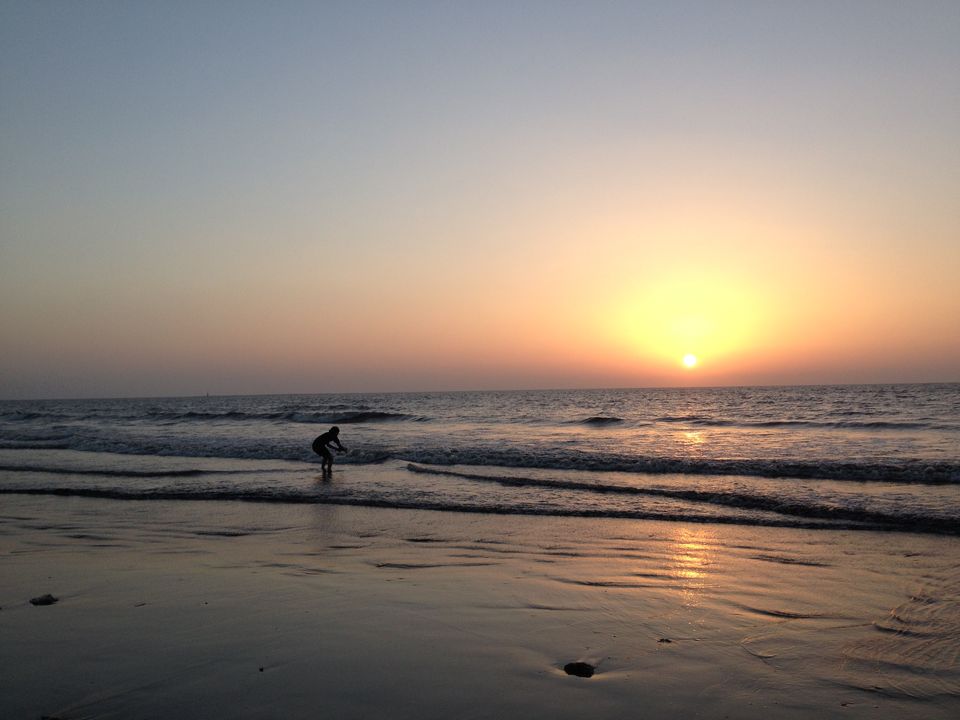 One after another, it was being a series of perfect events happening as we reached the JUHU beach. Pao was not clean, but the air was more than breathable. I loved the noise waves were making moving back and forth. After a while, two more friends joined us for the games that dear Zindagi movie introduced us to play. Kabaddi with the waves as they were too fast and quicky came back to touch us. I didn't know when my friends held my legs and feets and dropped me into the water. I didn't understand what to do, as the beach was too dirty to get a dip inside. So I was angry yet laughing as all were. With the dusky dawn, we were hungry to eat anything when we spent 120 rs on Pao bhaji that is available almost everywhere around Juhu. Well, the whole night was yet to be passed and we were on a quest to do something awesome tonight.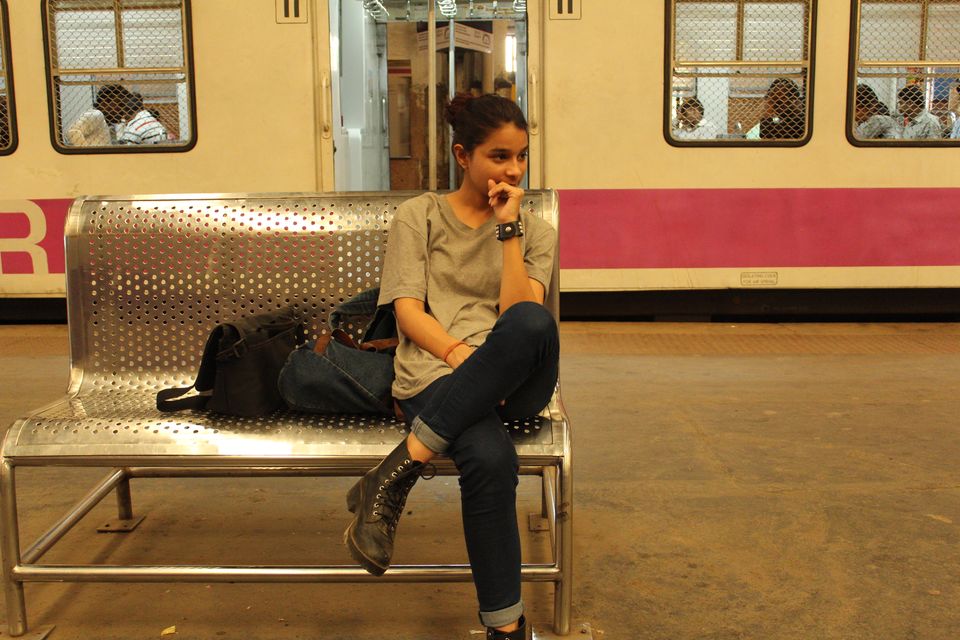 TAP
TAP club was our next destination for the night out. And this was the first time I enjoyed getting drunk and danced like nobody is watching me.

Around 2 am we were sitting in an auto making him drive through all the streets of Mumbai. From Shahrukh khan's house to Salman khan's apartment we have seen all the glam sitting inside an auto. Well, the cool breezes were doing the needful. After an hour or so, we reached to a friend's place and slept for the peaceful night as the next morning we had to turn our heads back to Delhi.