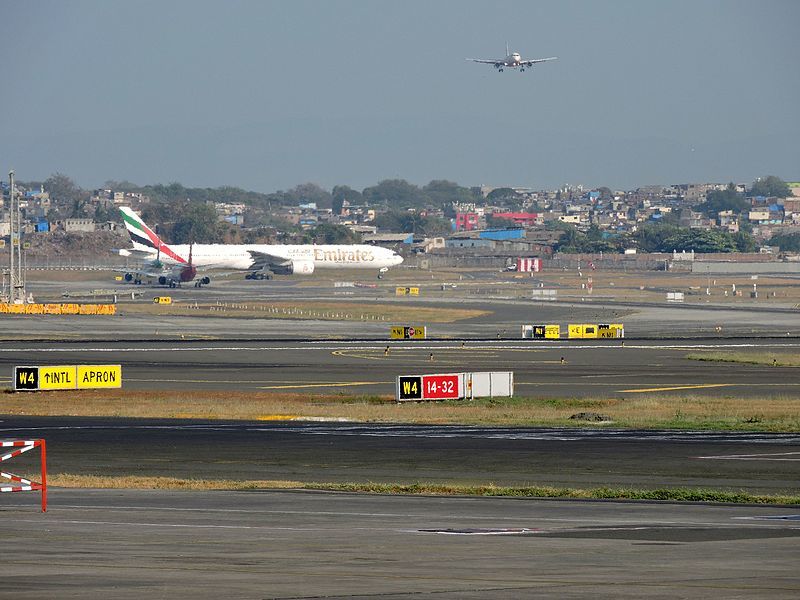 The Mumbai Airport has shut its main runway after a Spice Jet flight overshot (went ahead over) its landing mark amid heavy rainfall yesterday. The incident took place yesterday at around 11.45 pm and the said plane, a Boeing 737-800, is still stuck at the end of the runway. A secondary runway is now operational at the Chhatrapati Shivaji International Airport, though a total of 55 flights have been delayed and 52 cancelled.
Officials assure that efforts to safely remove the aircraft from the runway and restore operations as early as possible are in progress.
A spokesperson for the Spice Jet airline stated that after the Jaipur-Mumbai flight SG 6237 overshot the runway while landing at Mumbai Airport, all passengers are reportedly safe with no injuries. A total of 167 passengers and crew are on board.

Fellow domestic airlines have taken to social media and are warning people of flight cancellations and delays. Air Vistara recently tweeted, thus confirming the cancellation of at least ten flights in and out of Mumbai. The list included flights to Delhi, Kolkata, Hyderabad, Bengaluru and Chennai.
Spice Jet and Indigo have posted messages to inform the passengers that departures and arrivals in Mumbai are likely to be heavily affected due to the rains. It is highly advised for anyone travelling to and from Mumbai to check for delays and cancellations before leaving for the airport.
International flights are equally affected, with A Korean Air flight from Seoul to Mumbai diverted to Ahmedabad. As per the reports, a Lufthansa flight from Frankfurt and an Air India flight from Bangkok faced a similar fate.
The next 24 to 48 hours are likely to see more showers and the Regional Meteorological Centre warns people to be prepared for heavy rainfall in Mumbai city and its suburbs. Private weather agencies foresee a serious risk of flooding between July 3 and 5. The Western Express Highway that connects the airport to the city is currently swamped, owing to the massive downpour and resulting in harder times for passengers trying to catch their flights.
In the light of the natural causes, the Maharashtra government has declared a public holiday today to avoid further inconvenience.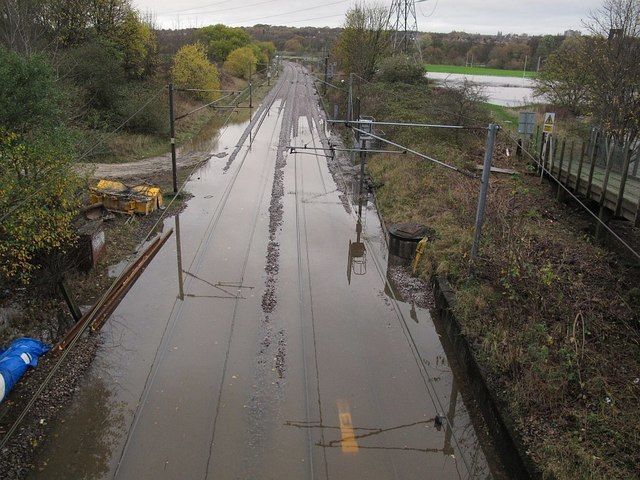 Mumbai's rail services have also been slowed down, with several suburban and long-distance trains being cancelled after flooding of tracks. The Central Railway and Western Railway have posted details of cancelled and rescheduled services on their respective Twitter accounts.
The heavy pouring has already claimed sixteen lives in two separate cases of wall collapse in Mumbai and Kalyan. Officials have reported more such accidents and mishaps adding to the death toll and the injury count in Mumbai.
Mumbai has already received the highest reported rainfall over a two-day period in the last decade. With a downpour of 540 millimetres of rain since Sunday night, the city was clearly not prepared for the rush and the government has advised public to stay indoors as much as possible.
Tell us about your views in the comments below or here on Tripoto.
Get travel inspiration from us daily! Save our number and send a Whatsapp message on 9599147110 to begin!