Often called as the city of Dreams, Mumbai is one of the busiest city of India and indeed one of the most important cities which holds the dreams of millions of youngsters. Mumbai being the house of Indian cinema industry has always been admired and attracted by tourists all over the world. Not just for the Indian cinema life, Mumbai also houses some of the best companies and international brands to which youngsters look forward to work with. Keeping all these in place, Mumbai, all over the year is as busy as dreamy.
Every place of Mumbai corner is filled with Indian history, a history which is rich in stories and deep in emotions. Some buildings even dates back to centuries and thus hold the elegance of ultimate historic feeling. Few of these buildings have turned into famous hotels and resorts. Here, we will take you through a beautiful journey of Mumbai Hotels. If you haven't booked your air tickets yet, you must do it, once you read this.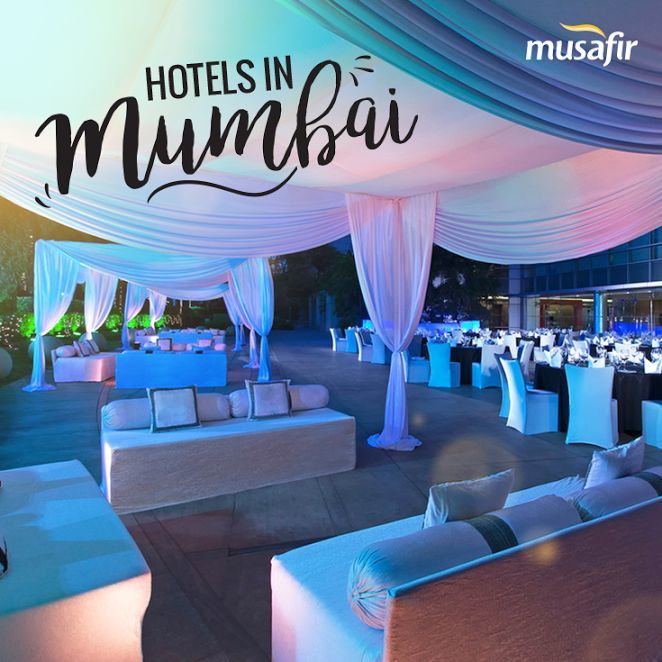 1. The Taj Mahal Palace, Mumbai
The Taj Mahal Palace hotel was established in the year of 1903 when British rule still prevailed in India. It is an ancient sea facing building, quite tall and visible from all the vicinity areas. The old school Maharaja Type hospitality and the classic view of Arabian Sea are just two complimenting things that make this place a wonderful place to stay.
2. Le Sutra Resort
Le Sutra Resort in Mumbai is better known as one of the most beautiful art hotel in India. The incredible part is, it provides a crash course in Indian Philosophy to all its guests. The hotel has a beautiful feeling of Rajas and Maharajas of the country and an essence of Hinduism, thus making this place a wonderful place to stay. The hotel itself is so huge, that you will need time to explore every corner of the palace.
3. Hotel Executive Enclave
The name might feel little dull, but the place is not. Hotel Executive Enclave gives you a feeling of being in Las Vegas while you are still standing on the soils of Mumbai. The hotel consists of 54 neatly customised rooms for VIP guests. With both European and Asian cuisine restaurants on rooftop, Executive enclaves have won the heart of all its guests.
4. Chateau Windsor Hotel
Chateau Windsor Hotel is a quite old hotel of Mumbai. It was a residential building earlier which was later turned into a famous hotel. Located just in between the local streets of Mumbai, Chateau Windsor Hotel offers an exclusive view of the city from its rooftop. Neither too costly nor to posh, Chateau Windsor Hotel is just the right place to stay in and enjoy a luxurious vacation in Mumbai.
5. The Waterstone Hotel
If you are a contemporary art loving person, The Waterstone Hotel is the best place for you. Located in the vicinity of the Mumbai airport, it offers an elegant cacophony of Mumbai culture. It is just another Asian and European cuisine serving place where guests just check-in to enjoy some delicious food and good time.
So, what are you waiting for? Book cheapest air tickets today and plan your vacation to the city of dreams.