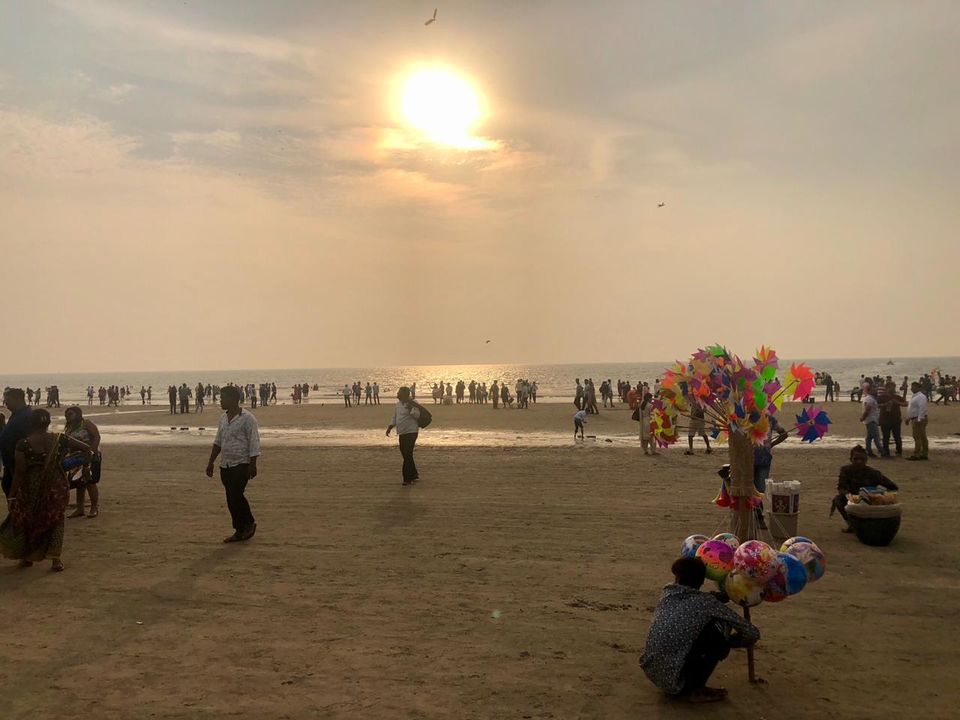 Being a south Indian all I could think about Mumbai was that it's a Bollywood town. But Mumbai is a lot more than that. I had just two days to explore Mumbai and thought it will be too short. But 'NO' I covered almost everything in just two days. So my trip was from Bangalore to Mumbai and back.
I took an early morning flight( 5:45) from Bangalore and reach Mumbai by 7:00 am. I stayed at Orchid Hotel near Airport (Vile Parle ) where my husband was staying for the past one week. So I had only two things in my head since I had very less time, First finish the touristy places and eat good food. We started off to Gateway of India which is located in Colaba - on my way we passed through the Bandra- Wroli sea link. It was just so beautiful, which was one of the places to see in Mumbai. After reaching, we did all the touristy stuff like clicking pictures etc. Next to Gateway of India is the beautiful TajMahal Palace Hotel. While I was there, that horrid incident which took place in 2008 just passed through my mind.
After being touristy, we headed to Cafe Mondegar just a 5 mins walk from the Taj Mahal Palace Hotel. Just as I sipped some chilled beer, I felt like I was in Goa, the way its interior was and the crowd. A must visit place. Try their Chicken Hakka Noodles, Fish Figure, Chilli cheese toast and the amazing caramel custard.
After an amazing lunch, we visited the Marine Drive and took a small walk by the sea. I would recommend you to do this in the evening as its more beautiful in the evening. Then we left to Bandra, were we passed through the beautiful Victoria Terminus and then stopped at Sukh Sagar and had amazing Pav Bajji - Must try. We got down at Linking Road at Bandra for some street shopping. Its a paradise for girls who loves shoes and at a very cheap price. After that we wanted to take a glimpse of all the Bollywood actors house and of course the Antilia owned by Mukesh Ambani. Most of the actors live in Bandra from Shahrukh Khan to Salman Khan. After we finished house hopping, we stopped at Bandstand Bandra and explored more street food. Then we left to the famous Juhu beach for the sunset. It is a crowded beach and you have a lot of street food and chat to explore in the beach. And then we spent rest of the evening at the famouse Palladium mall where there was a music concert going on. So in day 1 we finished ( Bandra- Wroli sea link, Gateway of India and the Taj Mahal Place, Modegar Cafe, Marine Drive, Bandstand Bandra, All the actors houses, Juhu Beach and Palladium Mall ). We did all this travel in just 2500 rupees by hiring a Uber cab form morning 11 to evening 7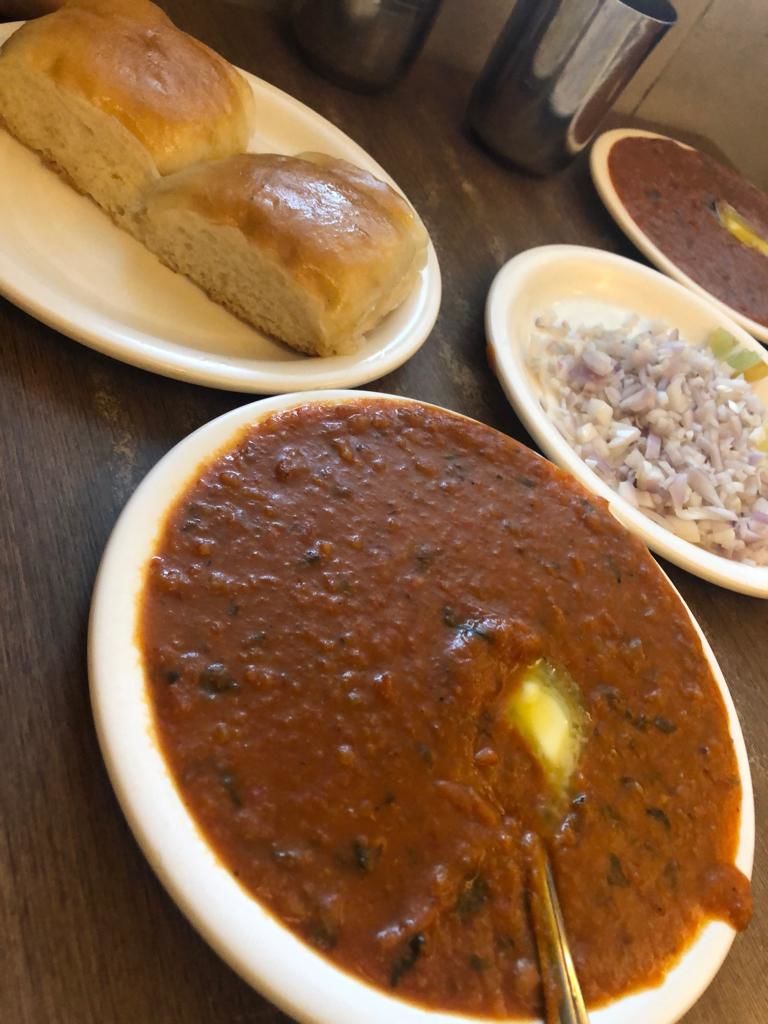 We started our Day 2 with a Breakfast at Kyani & co. The food here is just amazing and this is one of Mumbai's oldest surviving Irani Cafe. We tried their Kheema Pav, Bun Muska, Chicken Patties, Mutton Chops, Irani chai and some Caramel custard which was yummy ( I know thats a lot of food ). After which we left to Colaba causway for some more street shopping. This place has amazing junk jewelry, bags and cloths etc, at a very affordable price- Must visit. As we couldn't get enough of Cafe Modegar, we went back there and had our lunch and chilled there for sometime. Even when we were literally stuffed with the heavy breakfast and lunch we wanted to eat the famous Vadapav of Mumbai. How can one miss eating Vadapav in Mumbai, If you love vada pav, try it in any of the outlets which are opposite to colleges. Also, they have something called Pajjiya Pav, I liked it better than Vada Pav. And yes after which we headed back to the airport and reached Bangalore by 10:30 Pm. It was a short but an amazing weekend, where we covered most of Mumbai in just two days.