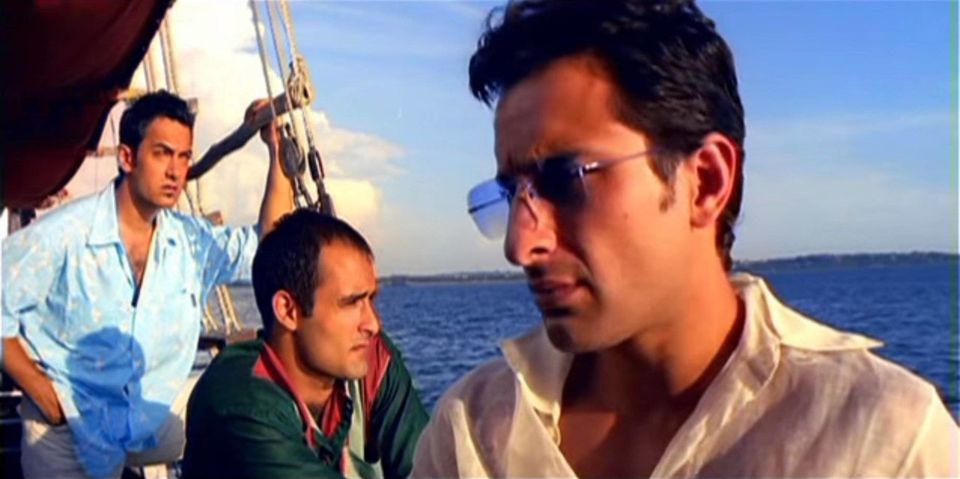 Bollywood films lure us into dreaming big. Big houses, big romance, big weddings and big trips. For me, the big dream had to be in budget. So it was the Dil Chahta hai trip from Mumbai to Goa. After saving for months, we (which include two couples) planned the trip from Mumbai. We booked a self drive car after looking through various option. While ZoomCar is a popular option, we chose MYLES because it comes cheap with no limit on the distance. Book one at https://www.mylescars.com and get discount on your first drive. The car was worth Rs. 10,000 for four days.
The car arrived at 5.30 pm. To avoid the traffic jam around office timings. We decided to hang out in Mumbai till night. We went to Juhu beach and after enjoying the sunset, had an awesome buffet( but vegetarian) at Maharaja bhog for Rs.550. After filling our tummies till brim we took Santa Cruz Chembur link road (SCLR) to exit Mumbai.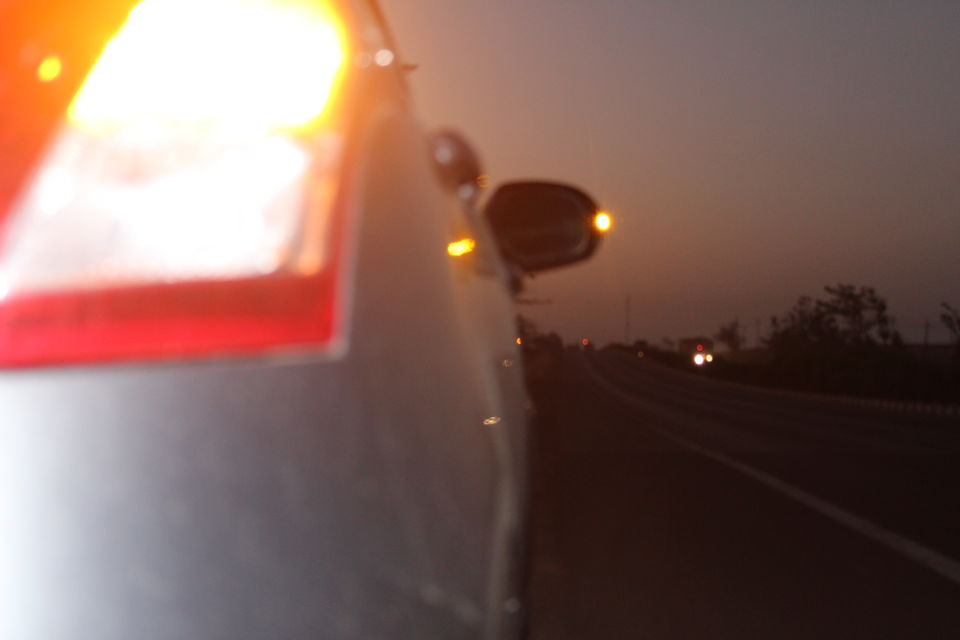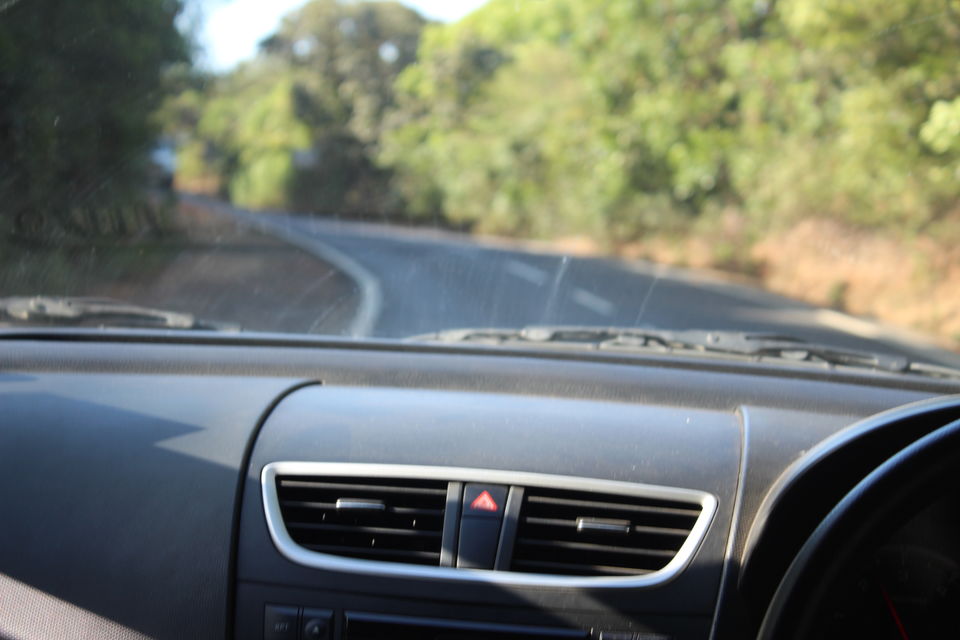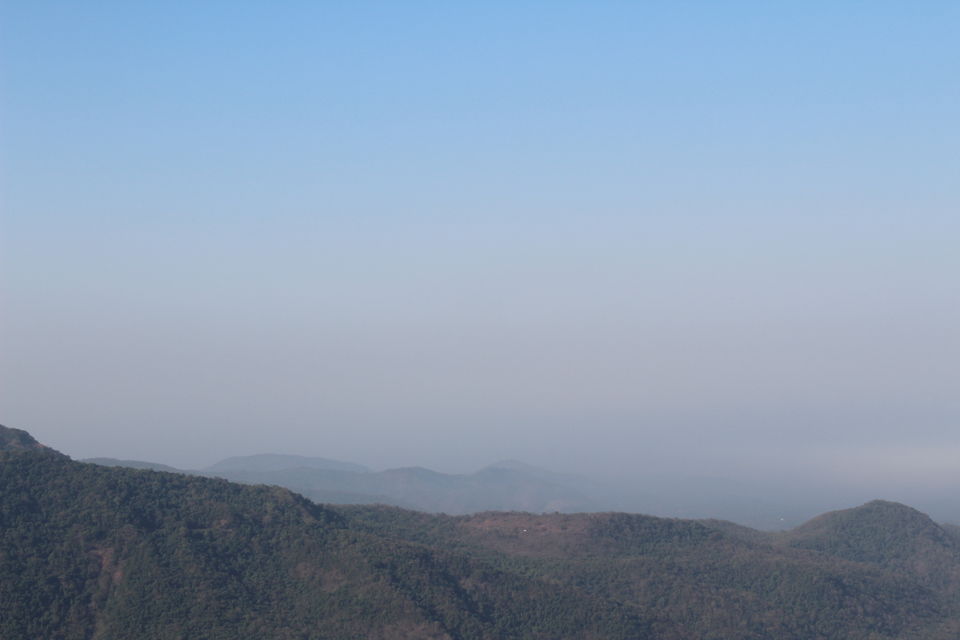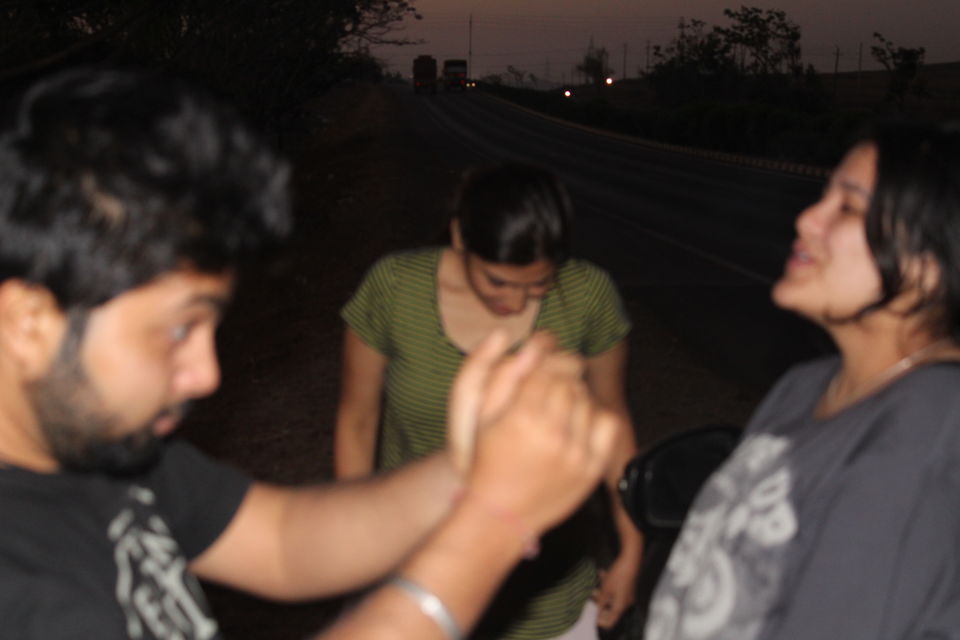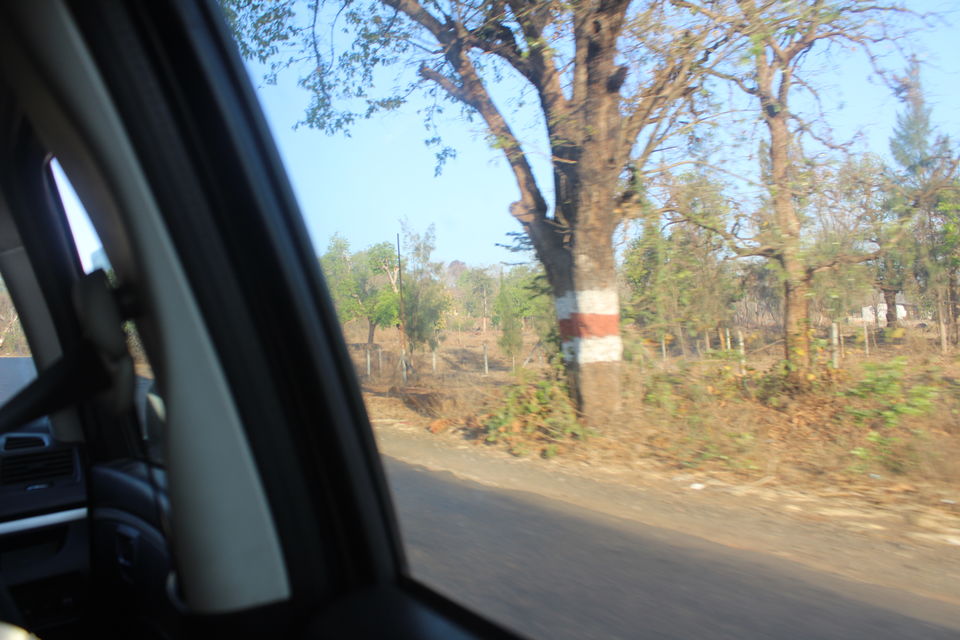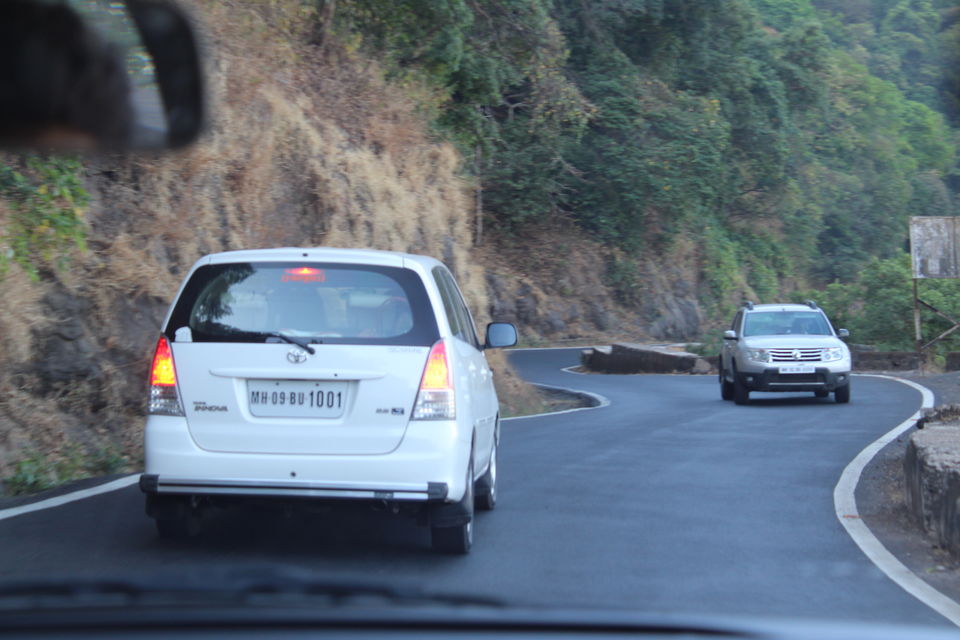 There are two ways to go from Mumbai to Goa. The first one via Kajrat and the second one via Mumbai-Banglore Highway. Although the second route is full of tolls, we took it to save time, avoid hilly region and to see the beautiful preset during dawn in Karnataka. The way till Kolhapur passed during the night, the moon was crescent and to our luck it was a beautiful starry night. As soon as we entered Karnataka, dawn was upon us. I remember seeing the beautiful preset, the colours I have seen only in photos in the clear sky and breathing pure air, one thing I have longed for in the city. When you enter Karnataka, you are surrounded with green lands and simplicity. After entering Karnataka you can follow the Belgavi route or you can follow google maps and enter Maharastra again. We trusted google aunty and crossed Maharastra again, the rural Maharastra. We saw people doing their chores in their lungi, children going to school and women on their way to cut wood for their kitchens. It reminded me of the simpler times.  Driving in shifts of four hours each, listening the songs of dil chahta hai and stopping at every other dhaba in the way we reached Goa after 12 hours at 9.30 in the morning. P.S If you are a smoker and you are driving at night, I suggest you take a pack along with you.
We stayed in Goa for three days at a wonderful yet affordable Airbnb accommodation in Verla Canca  in North Goa. We visited the Colva beach, Calangute beach, Ajuna beach and Aarambol beach. Colva beach like rest of the south Goa symbolizes peace and serenity. I liked Aarambol beach the best for its sheer coolness and awesome food. The Goan curry, bruschetta and any pizza of ur choice at laughing budhdha Restaurant, Arambol beach is a must try. Casino ships in Panjim is a must try. The famous flee market opens at night on saturdays.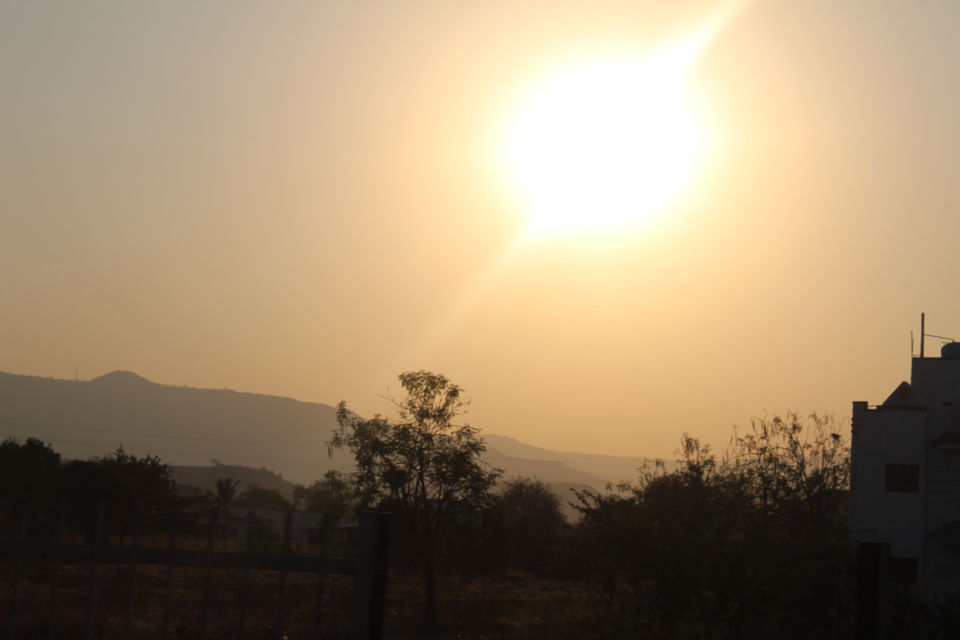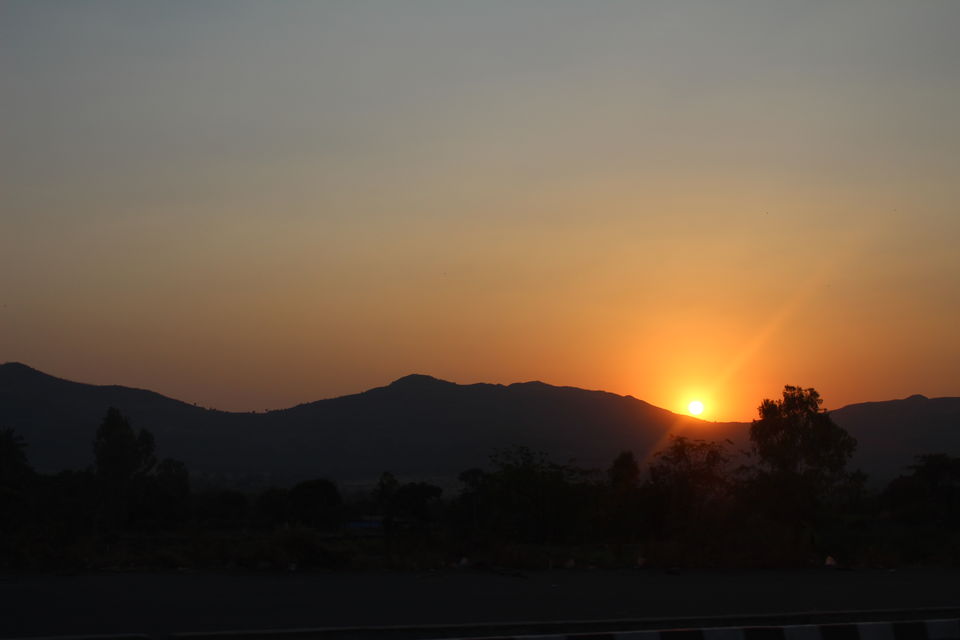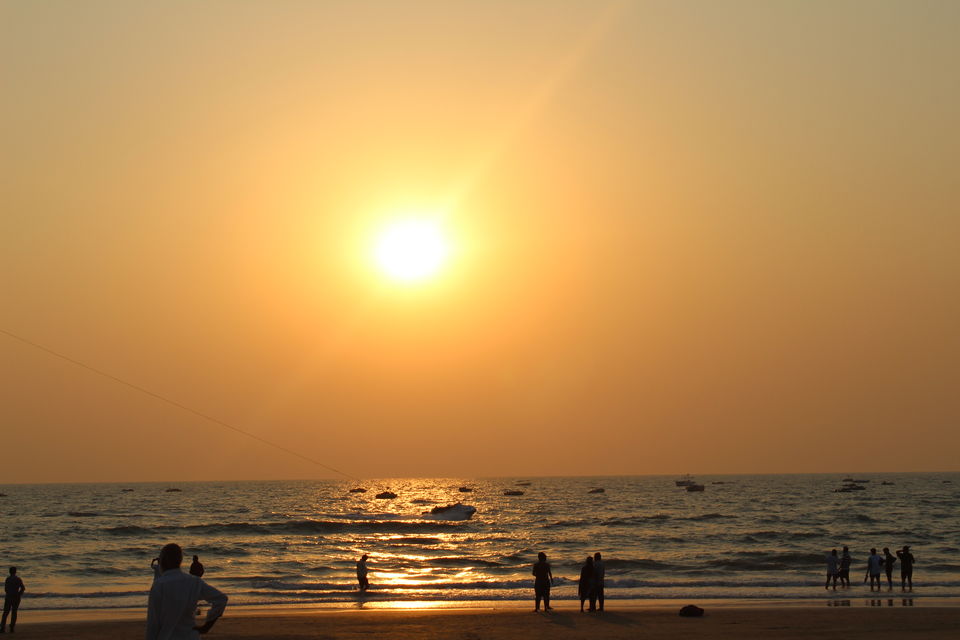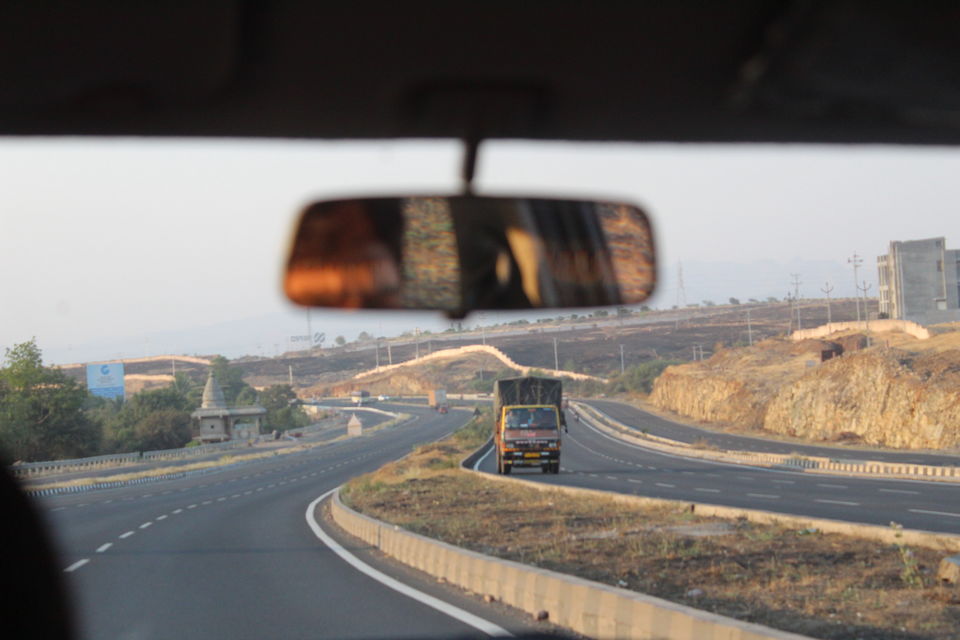 The return trip. We decided to take Mumbai-Goa route early in the  morning to have a taste of all the local food in the way. We started at 8 in the morning and as soon as we entered rural Maharastra we had a local vendor's lassi. Then we had authentic poha in Marathi style near Amboli. After entering Karnataka our tummies yelled for some south Indian food and we had idli sambhar at a local restaurant. For those who prefer junk food, there are a number of Mc donald's and subway along the way. Although it was hot, the view outside was terrific. Pink and purple flowers in early spring along the highway added colours to a simple highway and made me realise it was all worth it. We crossed the same path during day and during night. Although, night was comforting and came along with a view at dusk; The morning light, colour of flowers and the greenery made the journey in the morning soothing. I had a blast blast but there's just one regret I didn't get to eat kolhapuri mutton. But hey! may be the next time :).