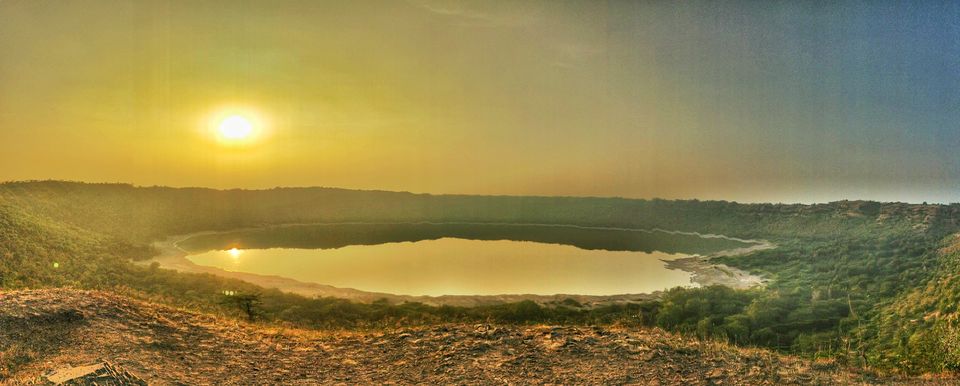 Lonar Crater is geo heritage monument that is located in Buldhana District of Maharashtra and it is the only hypervelocity impact crater in basaltic rock on Earth. I think this is enough for anyone to head there as soon as possible. You can find an elaborate description on https://en.wikipedia.org/wiki/Lonar_crater_lake and/or various networks. Just Google it.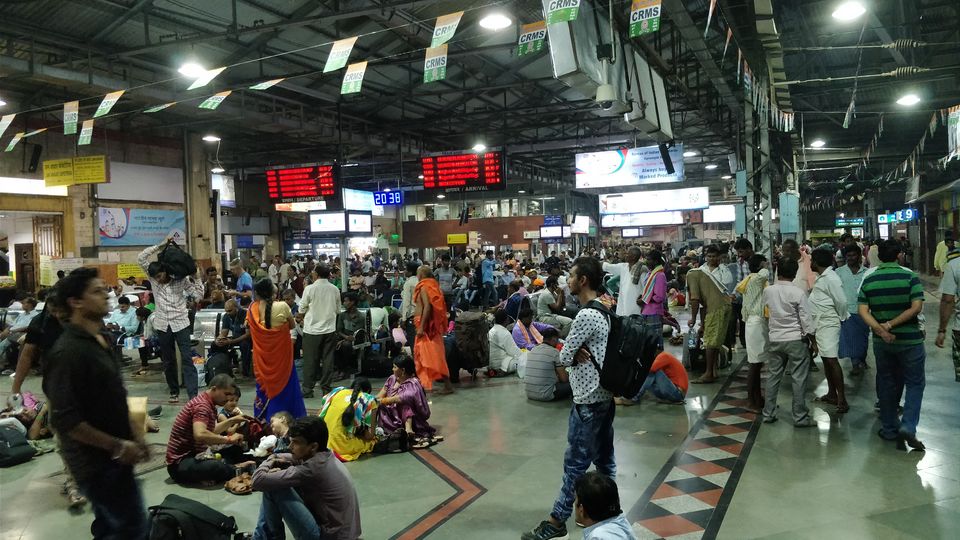 Lonar had been on my mind since a while and a recent discussion with a friend made me want to go there asap. So, I did a bit of research, packed my bags and took the 17057 Devagiri Express from CST at 9:10 PM. Since I didn't have a reservation, I took a general ticket that cost me 140 bucks and boarded the general compartment. If you're not up for such adventure, you should ideally book a ticket up to Partur, the closest station to Lonar. If not Partur, you could book a train to Jalna that is about 100 Kms from Lonar.
You could also reach Aurangabad from your city and head to this beautiful place from there. Aurangabad is slightly more famous than the above cities and has a good number of trains halting there.
If you take the Devagiri express from Mumbai like I did, you'd reach Jalna station somewhere around 6 in the morning. Take share auto from Jalna station to Jalna bus station- would cost you around 15-20 bucks.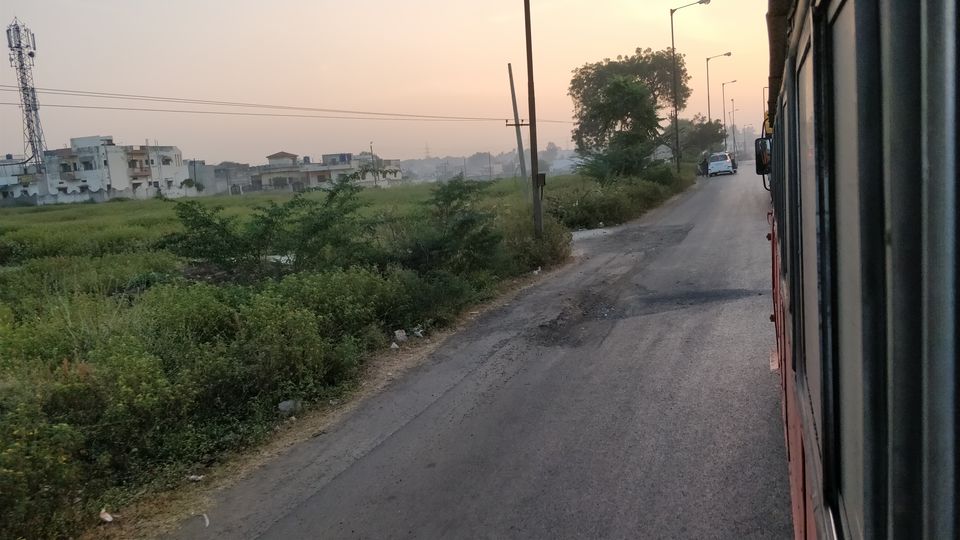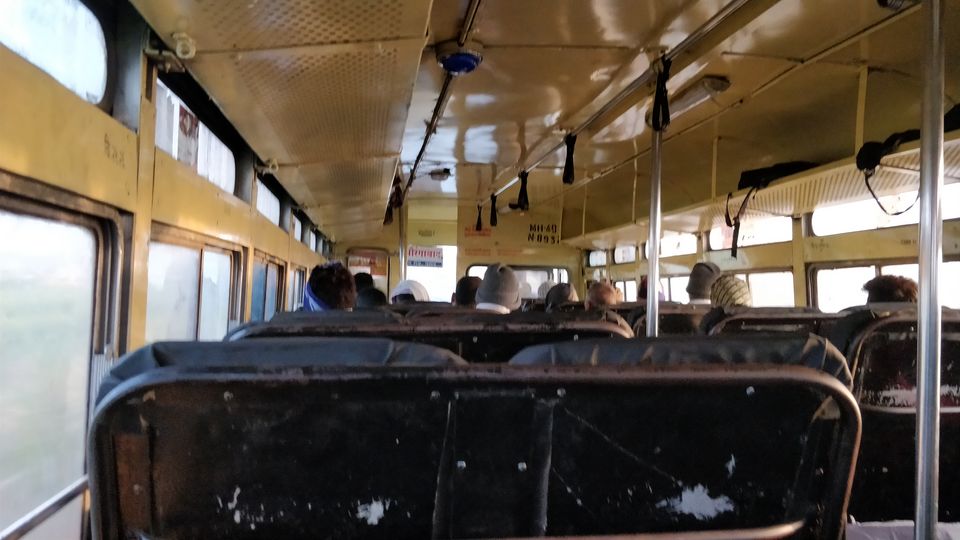 There's a bus directly to Lonar, but that is at 7:30 am, so instead of waiting at the bus station, take a bus to Sultanpur (frequency every 15 mins). It's easy to reach Lonar from Sultanpur. You could either take another bus or take shared cabs that'll drop you to Lonar bus stand for 15-20 bucks.
From the bus stand you can either take a stroll or take an auto that'll cost you somewhere between 15-20 bucks depending on where you want to go. I'd recommend a stroll as that'll help you get a hang of the place and walking is anyway good for the health ????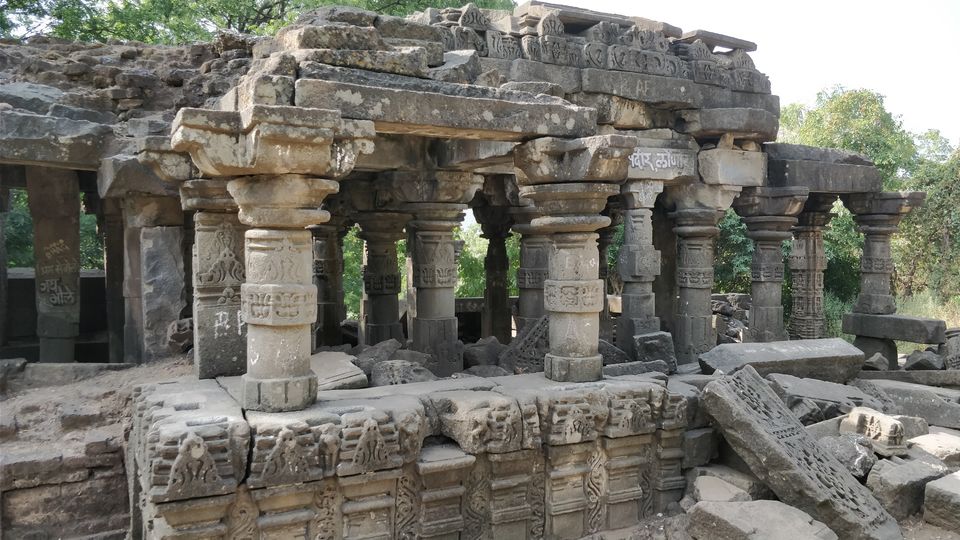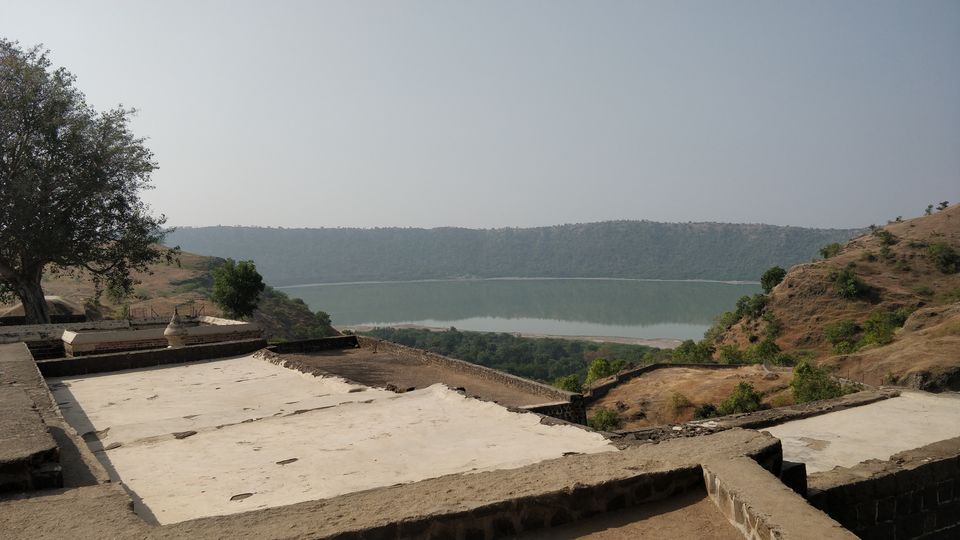 There are various places to start your Lonar experience and most of them prefer starting it from the point near MTDC hotel. I visited the Gaumukh Temple and decided the descend from there itself. I ended up coming across another small ruined temple and a dargah. I also ended up getting lost once and was contemplating to head back to the top again, but a voice was calling me. It didn't want me to give up and I continued the journey and ended up reaching the bottom, right beside the lake. The entry/exit is marked by a red cloth tied on one of the trees.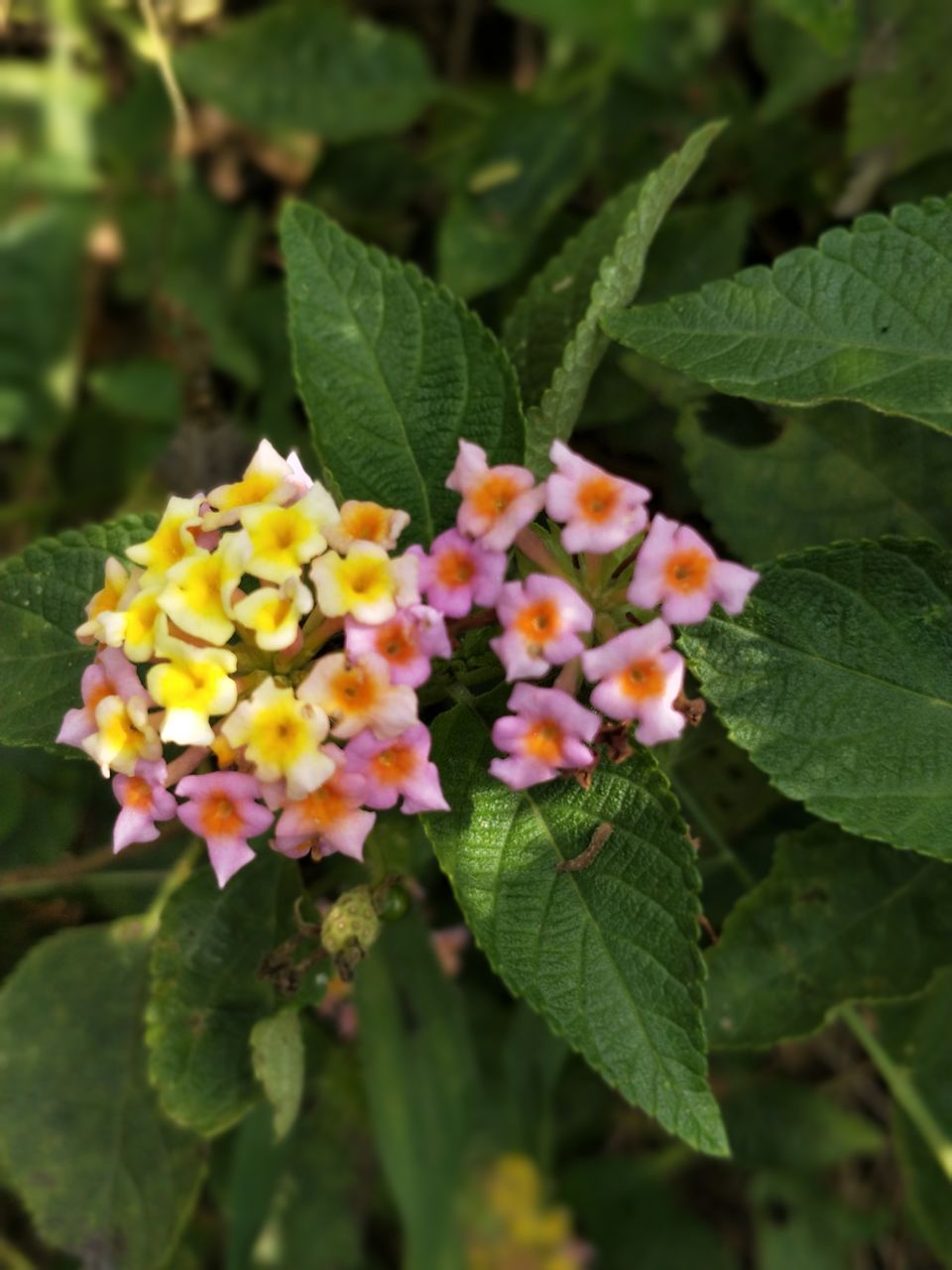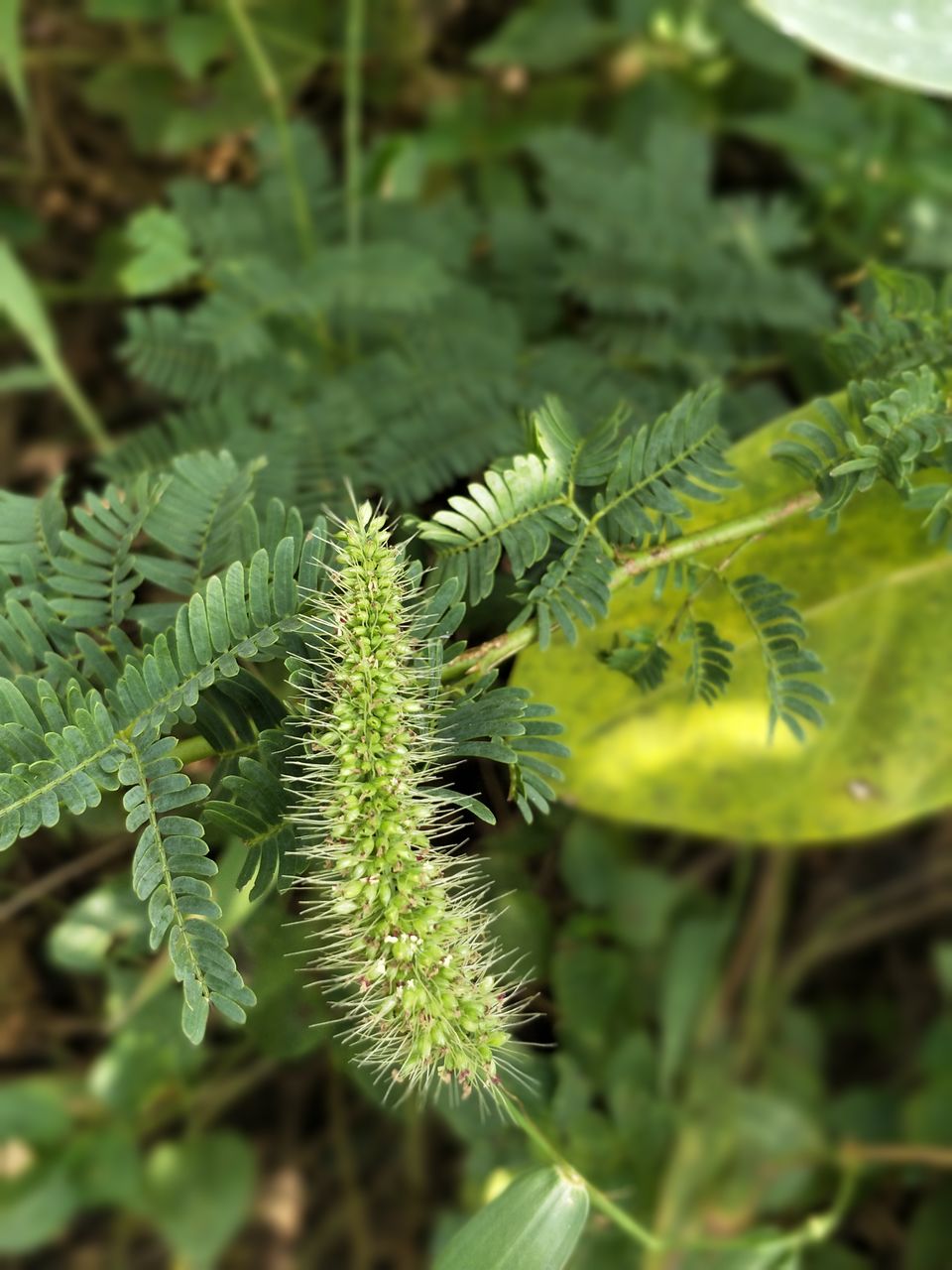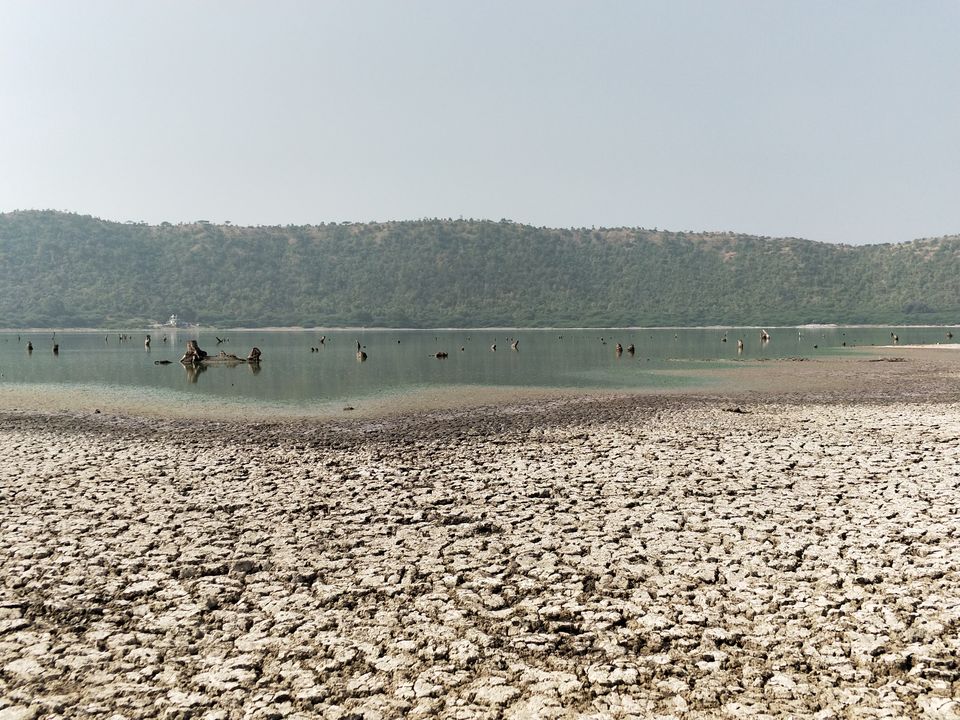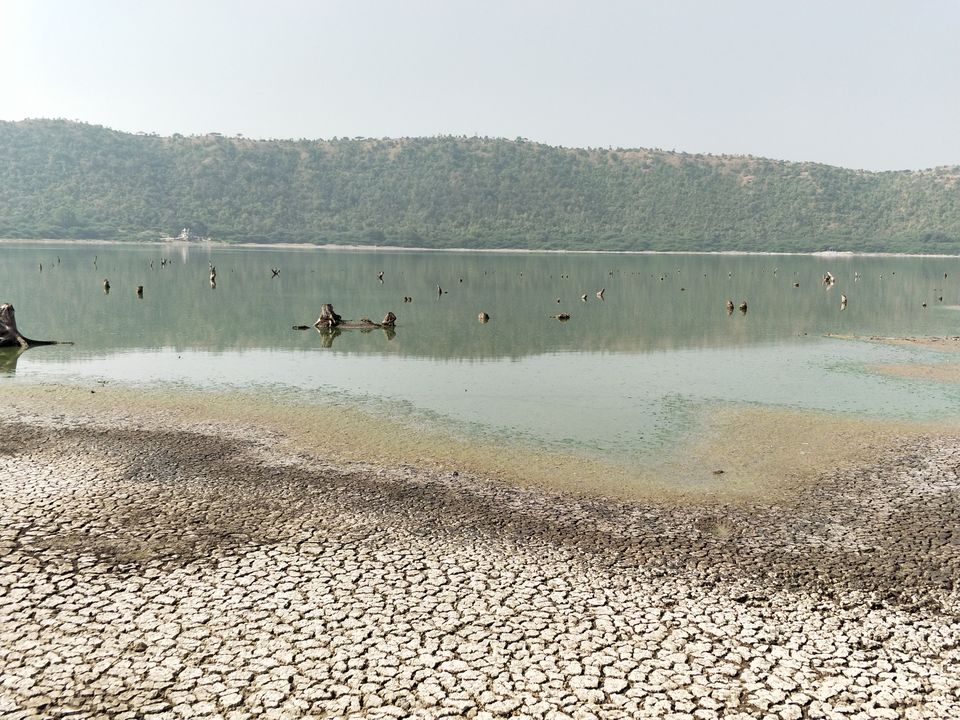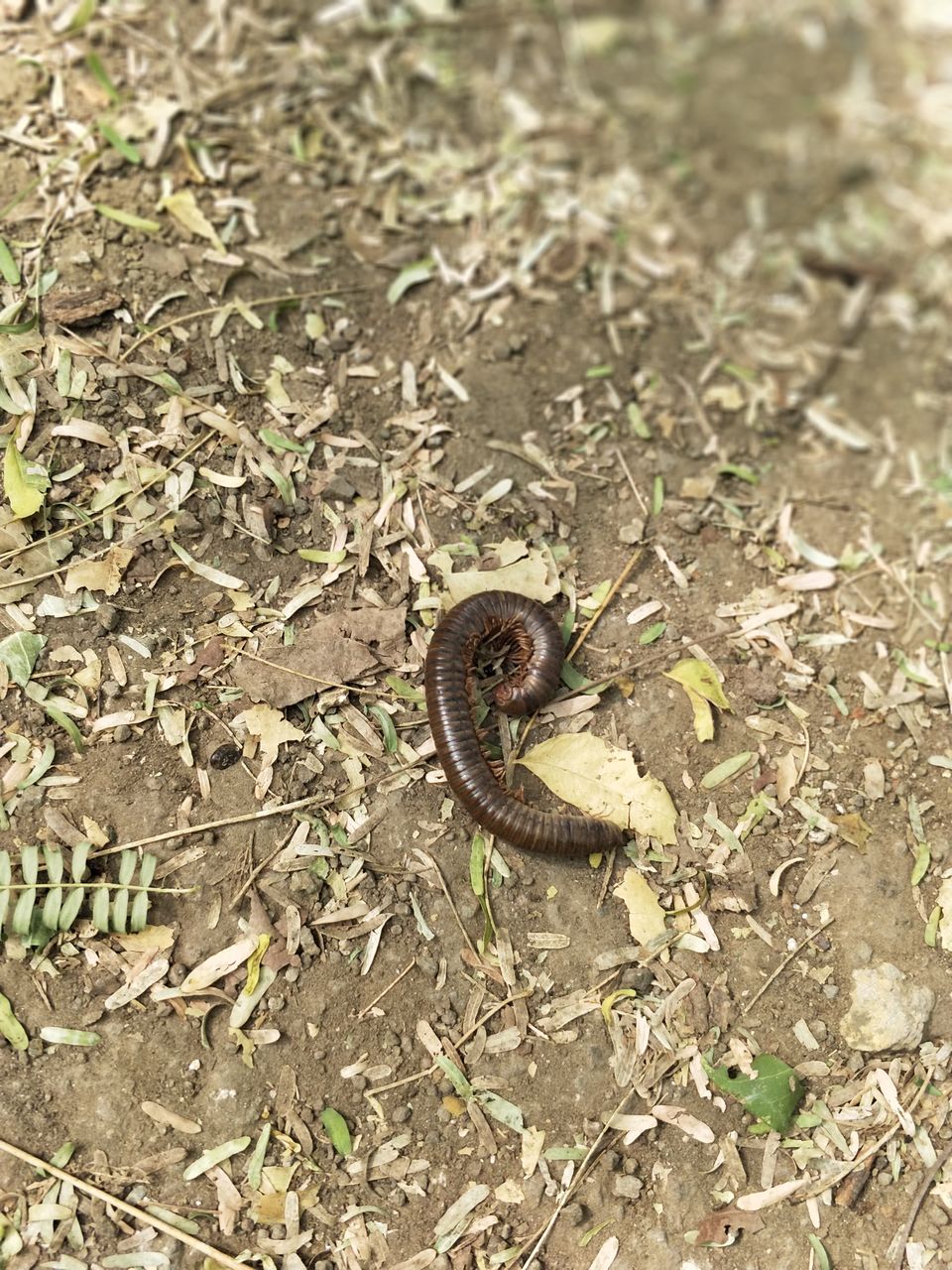 It was already quite hot and luckily, I had enough water, snacks etc to keep me going and I decide to cover the stretch along the lake to reach Shri Kamlaji Devi Temple. I thought it would be an easy talk, but trust me, that small stretch was exhausting and how! Walking on the stretch all alone, with no human to be seen at all, coupled with some noises coming from the forest besides, wasn't an easy thing, but it was an adventure I would love to do again. I won't lie, I got scared a couple of times because of the echoes coming from the woods.
I reached the temple, rested under some shade for a while, drank water, had some snacks, washed my face to freshen up and headed for the upwards journey. It was close to noon by that time and the sun was shining in all its glory, so I decided to go against the initial thought of going with the same route. I started the ascend from the temple's end itself and on my way, came across this amazing guide with MTDC named Ramesh Rathore, who clicked such an amazing photo of mine. He is a 'Banjara' and is quite knowledgeable (You'll find his videos on YouTube and Instagram).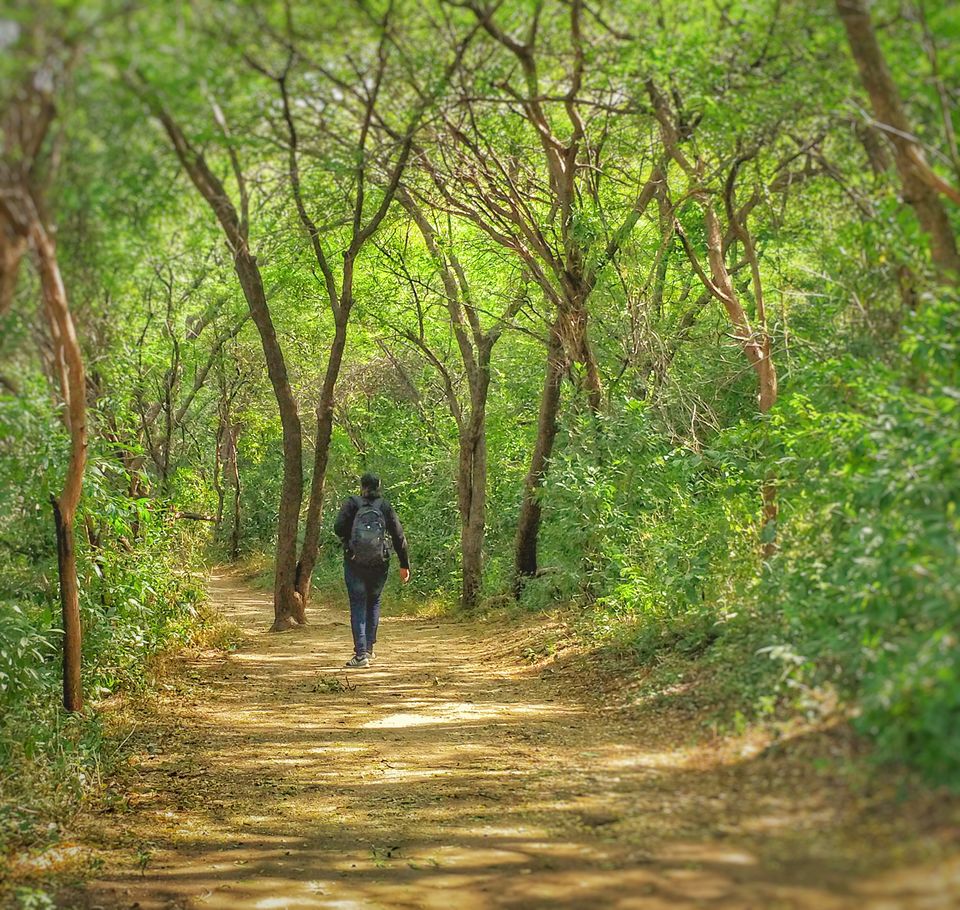 I took the route as mentioned by Ramesh and reached the exit near MTDC, half dead. I decided to have my lunch, freshen up and relax a bit over there before heading out again. The heat was quite intense, so I waited in the garden area, reading a book, relaxing and enjoying nothingness under the shade of trees.
Around 4:30 pm when sun's fury started diminishing and I stepped foot outside, visited the areas close by and found an amazing stop for witnessing the stunning sunset! I took a 360-degree image and few videos too, you can check it on my Facebook page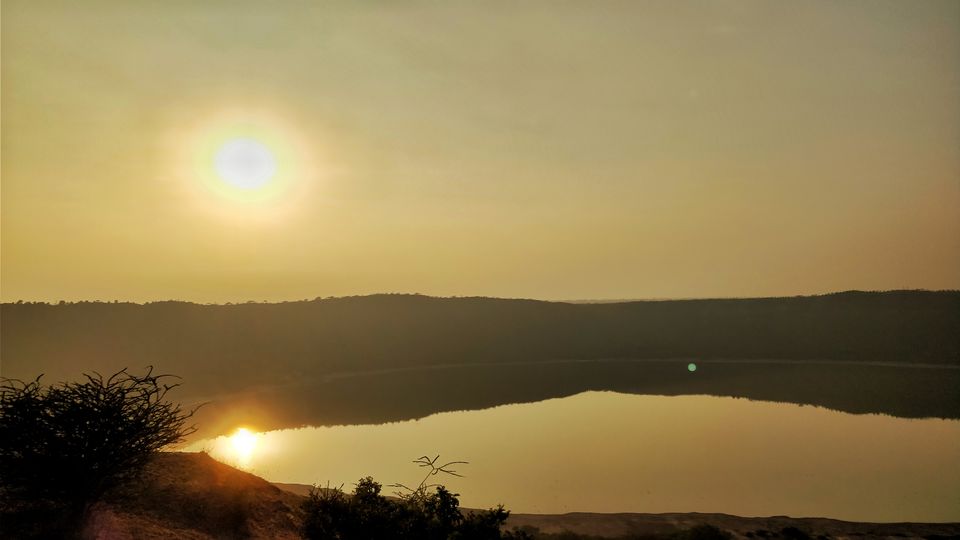 After enjoying the thing that I enjoy the most- sunsets, I headed to the bus stand again in a shared auto followed by a direct bus to Jalna from there.
I had booked a bus from Jalna to Bombay as I had to go to work the next day and didn't want to exhaust myself by travelling in a general compartment again.
I had my dinner at a restaurant who's name I can't recollect right now, I boarded the bus and fell asleep within minutes, only to wake up in Mumbai.
It was a short simple trip that'll I'll never forget because I ticked one place off my list, watched a stunning sunset, met some really amazing people, got lost only to be found by myself.
Total Damage: INR 1,520/-
Summary:
CST to Jalna- 140/-
Jalna to Lonar- 140/-
Lunch and evening snacks at MTDC- 250/-
Lonar to Jalna – 120/-
Dinner at Jalna – 120/-
Jalna to Mumbai – 750/-
You can drop a message here or reach me on Twitter or Instagram
I've written an elaborate post about the experience on my blog – http://dukhiengineer.blogspot.in/2017/11/lonar-crater-and-people.html
Here's a glimpse of Lonar Crater trip in under 1 minute- https://www.instagram.com/p/Bbbw3ZWjSo4
To be Traveller,
Sachin Shah