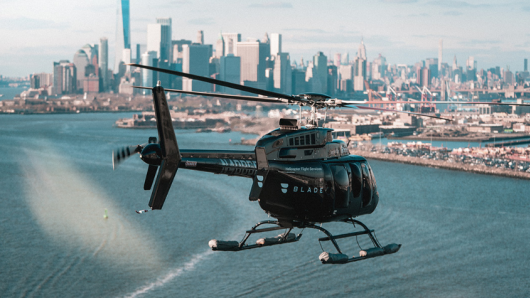 No!!...We are not talking about UBER heli taxi, who have already started their operations in India in Namma Bengaluru. This is about another flying giant in US called as Fly Blade.
Travelling from A to B in a major city like Mumbai is a herculean task and all of us are very much aware about it. What if we say that now you are only an app away from flying on a heli taxi to Pune, and that too merely in 35 minutes or so. The heli taxis are also set to reach Shirdi the famous pilgrimage centre near to Pune. Fly Blade, an US based air firm is all set to expand its air service outside of US for the first time.
"India's major cities are consistently ranked as the most congested in the world," Rob Wiesenthal, Blade CEO, said in a press release recently in the city. He also told that "By broadening access to on-demand aviation, we can start to mitigate these issues today, while building the foundation for eVTOL services tomorrow."
Hunch Ventures' founder, Karanpal Singh, said his company had made a long-term investment in the alliance and also the challenges of building transportation infrastructure in our country, we will utilize India's existing network of heliports to launch an urban air mobility solution immediately," he said.
Fly Blade :
Founded in May 2014, by Rob Weisenthal, the company launched a service between Manhattan and the Hamptons in 2014.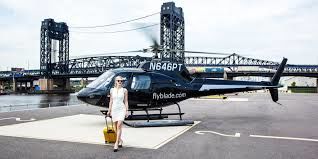 BLADE allows users to create their own crowd sourced flights or purchase seats on pre-existing flights between Manhattan, the Hamptons, Nantucket, the Jersey Shore, Miami and all NYC surrounding airports.
BLADE's mobile platform bridges the needs of consumers and aviation operators to reduce the cost of air travel on private aircraft by maximizing passenger capacity utilization.
Joint venture :
The joint venture will be called Blade India. It will be headed by Amar Abrol, who was serving as the head of AirAsia India till May this year. Blade India, the joint venture of Fly Blade from US and Hunch ventures in India has announced that it will connect the Indian city of Mumbai with heliports in Juhu and Mahalakshmi to pune and further to Shirdi also by coming March 2019.
About the App :
The app comes with a signature line as follows:
BLADE is bringing precision and style back to aviation.
Where every flight is an unforgettable experience.
Passengers wanting to use the Blade service must download the app to their iOS or Android phone and enter credit card details. When a passenger wants to fly, they choose either an existing flight to join at a time that works for them or crowd source their own flight at a more convenient time.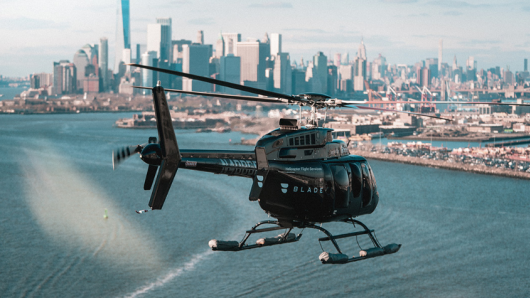 Cost:
In the United States, seats on a Blade flight's six-capacity helicopter ride between JFK International Airport and Manhattan can be bought for around $200.
The cost of the heli ticket is yet to be confirmed and as per the sources the fare will be much lesser than the chartered flights and will be easy on your pockets.
Have you been on a trip to Pune, then share your exciting story here on Tripoto.
Happy Travelling!!!