Start with a wine tour
There is excitement coupled with curiosity among the visitors. While some are seasoned connoisseurs, others are first timers who have come to be introduced to the world of wine. And what better place than Sula Vineyards which is Nashik's first winery for this introduction which is done via a wine tour! Nashik is India's premier wine capital and often referred to as the country's Napa Valley.
Since I am staying at The Souce at Sula which is India's first heritage winery resort, the wine tour is included in my stay. The Source at Sula overlooks a verdant vineyard and guests can enjoy the view, chill by the pool, get a spa therapy, relish multi cuisines or bicycle in the picturesque setting. Visitors who come specifically for the wine tour can register at The Store.
I was fascinated by the guide's narration right from how the grapes are grown, sorted, crushed, juice extracted to how the delicious wine is prepared in the state of the art winery where the tour is conducted. Don't miss visiting the barrel room where the wines are matured in oak barrels stacked neatly atop one another. The tour ends with wine tasting which is done at the Tasting Cellar.
We poured, swirled, sniffed and then savoured the white and red wines while munching on cheese flavoured crackers. The Store sells an entire array of wines along with Sula Grape Seed Oil. One can also sit at the Tasting Room and sip a glass of wine while enjoying the vineyard view.
Know before you go: There are tours every hour starting from 11.30 am-6.30 pm on all days except dry days.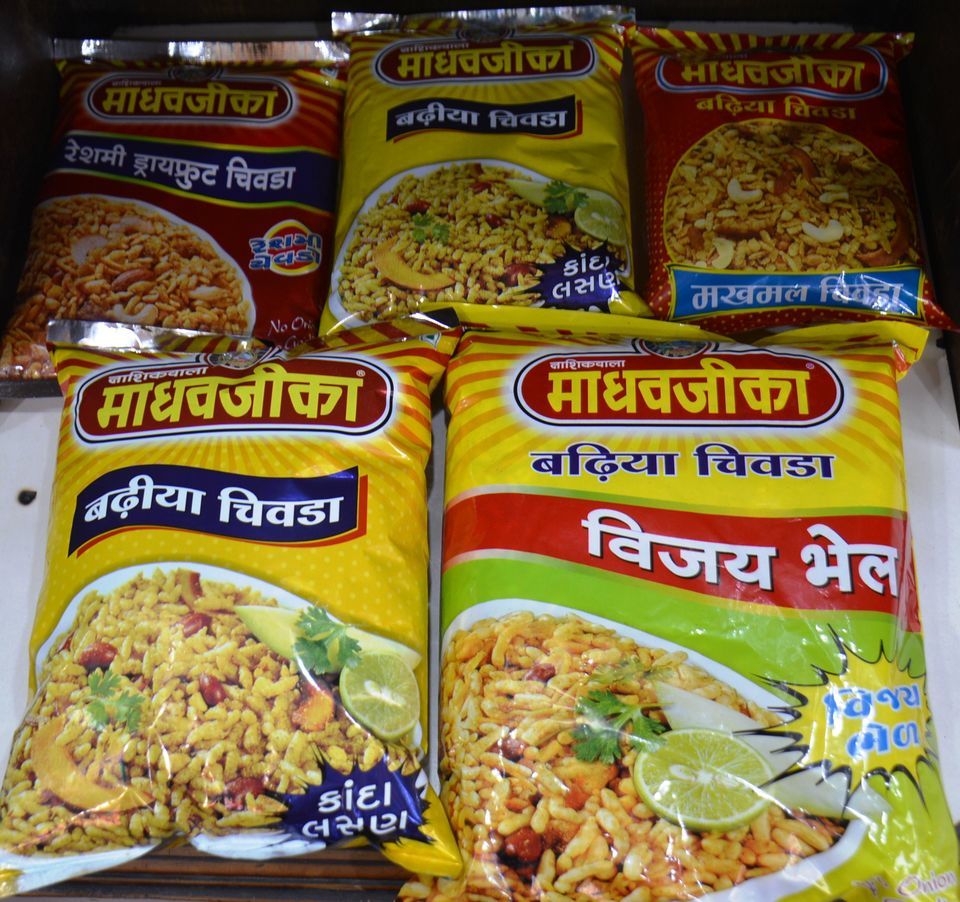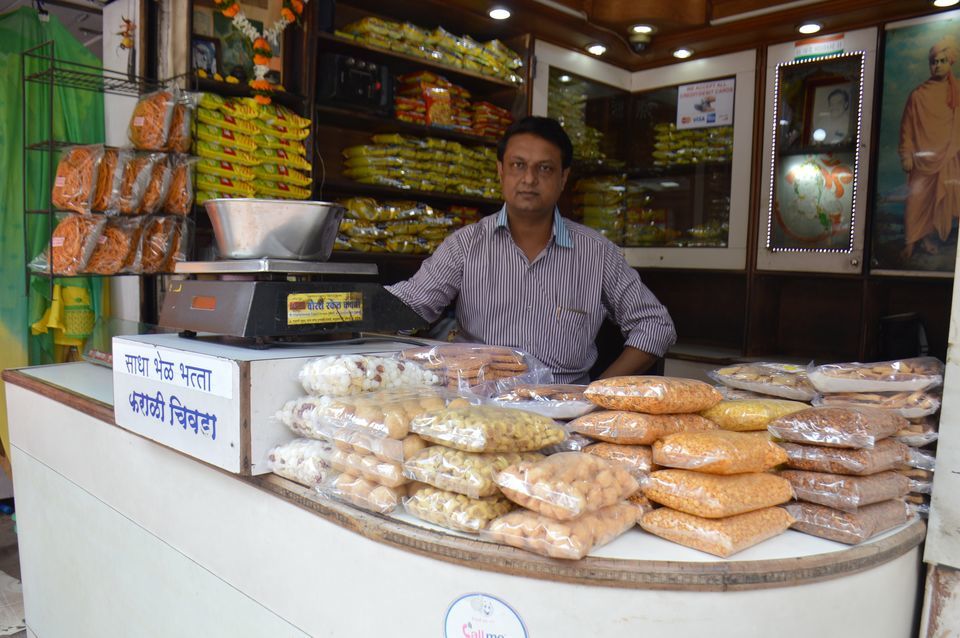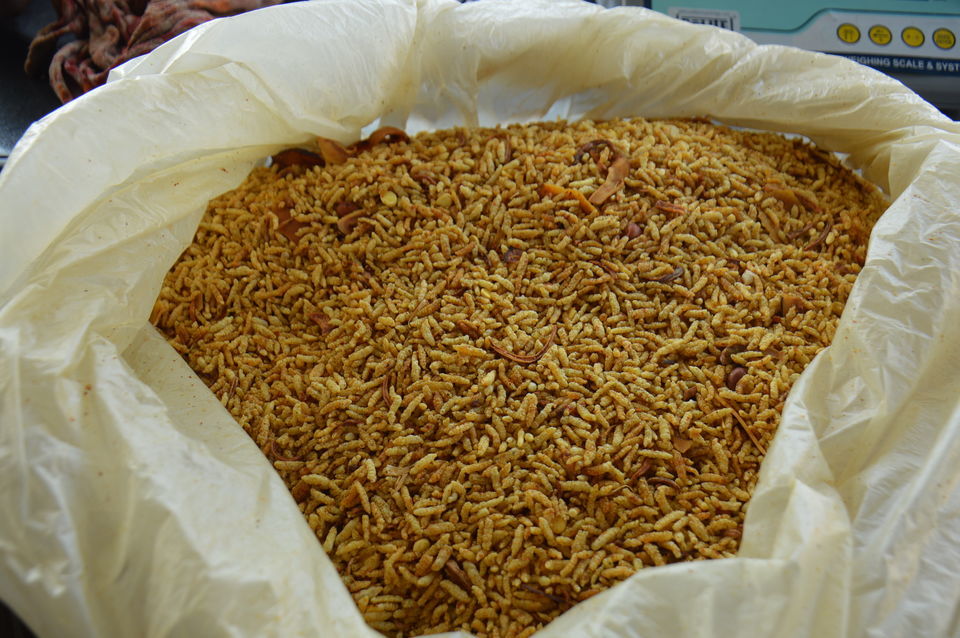 Choose your chivda
Feeling relaxed after the bubbly, it was time to sample the other treat of Nashik namely its chivda. At Madhavjika Badhiya Chivda, I meet Ashirwad More who is the third generation in his family business of selling crunchy chivda. "The business started in 1925 with a single basket of two varieties of chivda. Madhavrao More, my grandfather with his two brothers would sit near the Shani Mandir and sell this basket of chivda. Today we have 12 varieties of chivda and 3 branches. Our products are also exported. Our USP is our taste and quality," recounts More proudly.
The most popular mixture of this savoury is the kanda or onion chivda that is loved for its spicy taste. The base ingredient for most Nashik chivda is roasted rice flakes. Another variation which is Vijay Bhel is less spicy than chivda and made from puffed rice. Makai chivda is made from cornflakes.
Makhmali chivda contains cashew nuts and raisins and is prepared from thin rice flakes. Since it is soft, it melts in the mouth earning its name of makhmali. Mungdal is a mix of lentils while diet chivda and sugar free chivda are newer additions to the range.
Kondaji Chivda is the other chivda brand of Nashik. They sell the onion, dry fruit and bhel versions apart from Jain chivda.
Know before you go: You can sample the varieties before buying. If stored in an air tight container away from sunlight, chivda has a shelf life of 4 months.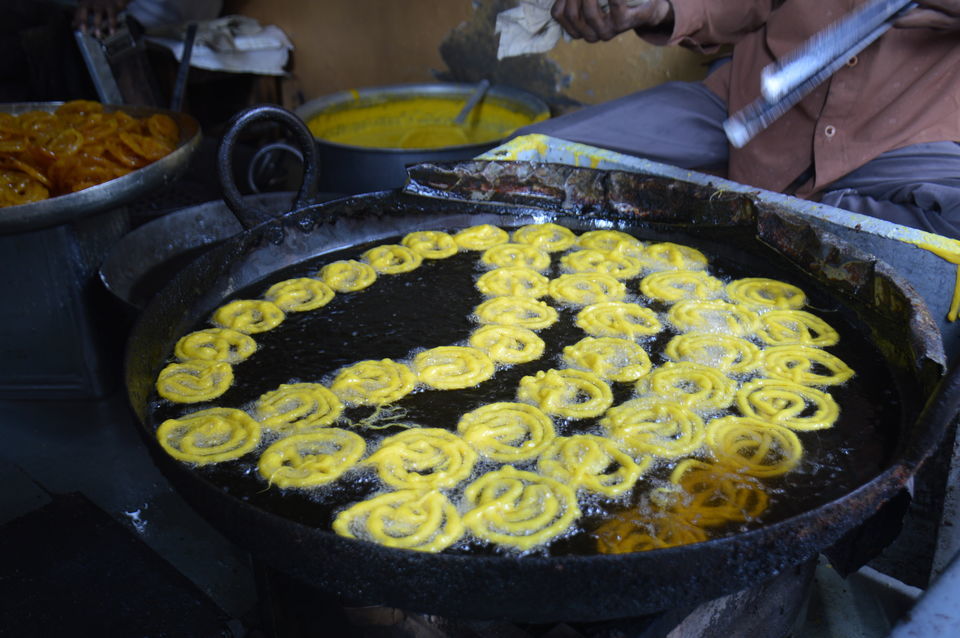 Satiate your sweet tooth with jalebis, khurchand wadi and raghodas laddoos
Craving some sweet meat, I drive to Budha Halwai which is located near Bhadrakali Mandir. A fresh batch of jalebis is being fried as I enter. I stop to feast my eyes on the agility of the halwai as he deftly pours the jalebi mixture into the hot oil with one hand while shifting the frying jalebis to one side with his other hand.
The shop is full of customers seated on wooden benches savouring the sweet meat with rabri and curd. The rabri and curd are also prepared inhouse. The shop is named Manohar Mithai and it is where Budha Lakshman Wagh worked. Later, he bought the shop and is credited for making its jalebis famous. Hence, in Nashik the shop is called Budha Halwai as a tribute to him.
"Budha was a visionary who started selling jalebis in the evening too. Formerly they were only sold in the morning. The trend caught on," mentions Vinod Gokhale who has been working here since 25 years. Budha is also the pioneer of making jalebis from potato and sago flour. Called batata or potato jalebis, they are prepared twice in a year during Ashadhi Ekadashi and Maha Shivratri when devotees observe fast and can eat these jalebis. On both these days the normal jalebi is not prepared.
Don't miss the Khurchand wadi, Raghodas laddoos, shrikhand and aamrakhand. Khurchand wadi is a burfi prepared using a special Nashik recipe. The process of preparing wadi takes an entire day. Raghodas laddoos are prepared from roasted semolina, khoya and sugar.
Know before you go: Budha Sweets is open from 8.30 am to 9.30 pm and the jalebis are freshly prepared in front of you. You can get them packed for outstation too.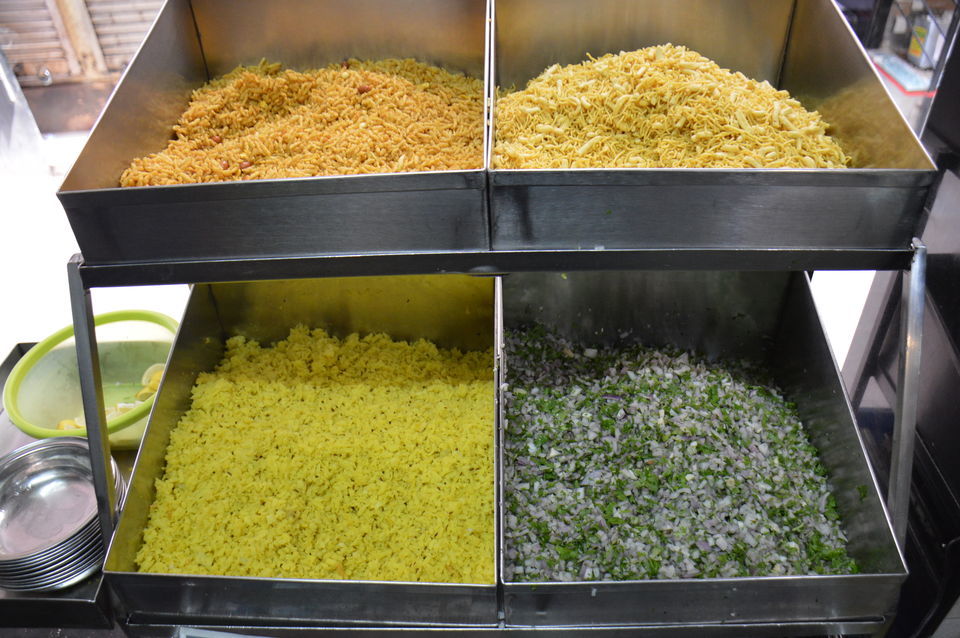 Misal calling
Misal which is a popular breakfast and snack option is another must have while in Nashik. Misal is prepared with poha, chivda, sev, moth bean, rasa or gravy and is garnished with chopped onions and coriander. It is eaten with pav which is a kind of bread and lemon. For misal, the next day I headed to Ambika Misal which is situated near Panchavati Karanja.
Started in 1970's by Tulsiram Kukkar, the eatery is now run by his grandson Paresh Kukkar. Since the gravy of the misal at Ambika is prepared using black masala or spices like black pepper, it has its own unique taste. It is also darker in colour compared to the misal gravy of other eateries which prepare it from red masala. "Chillies are the main ingredient of red masala while our black masala is less spicy. It is a generation based recipe that is prepared at home. We start preparation of misal at 6 am everyday," adds Paresh Kukkar.
Know before you go: Ambika's misal sells quickly and I recommend getting there by 8 am as the dish is available from 8.00 am-12.00pm and in the evening from 4.00pm-7.00pm. Ambika Misal has no branches.
How To Reach
By Air
Closest airports: Mumbai (165 kms) and Pune (208 kms)
By Train
Closest railway station: Nashik
By Road
MSRTC (Maharashtra State Road Transport Corporation) operates buses to Nashik on a regular basis from Pune and Mumbai.