Its tough to write after a break of 6 long months. Did I travel during this time? Yes I did. Did I blog it out? No I didnt :( Here's to a fresh blog and the promise to be more disciplined!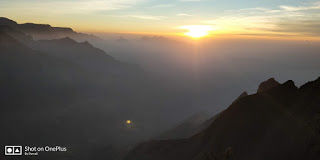 Munnar is a hill station in the state of Kerela. Situated at a height of 1600 metres, the striking feature of Munnar is not its height but the greenery. The color of green with a yellow sunshine tinge to it reminds you of the fresh dew dropped mornings! The Taaza tea TV ads! The color that your mind needs for rejuvenating !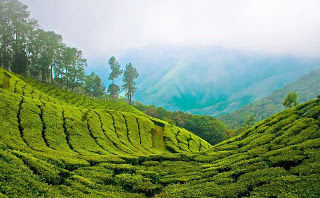 This is how Munnar feels from anywhere. The transport is pretty easy from Bangalore. A direct bus from any of the good travel agencies solves the issue. But in case you are travelling from somewhere else, a self drive car may be a better fit. Next bit is to solve for the stay. We stayed at this beautiful beautiful place called Tea County Resort. Maintained by the Kerela Tourism Department itself, Tea County is located in the city with a quite of its own. The cute little cottages facing the tea estates owe to a great start of the trip. The hospitality, food, wine everything is just great!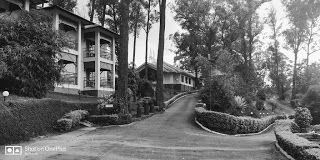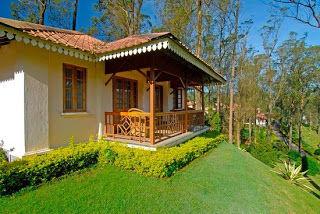 Food situation is Munnar is ofcourse sorted if you are a fan of simple light south Indian Food. I definitely am and the food battle is won any day by a nice crisp dosa ! You have enough hotels on the way from Bangalore to Munnar for this. In Munnar our hotel had this but outside city food was not that great!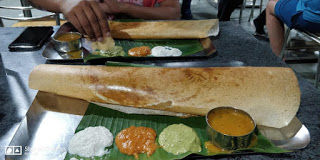 Okay so we stayed in Munnar for 3 days. The first day we were so overwhelmed by the stay that we decided to chill out. The place has nice spas, pool table and a brilliant balcony. We went to the market a bit, got some chocolates and yes called it a day :)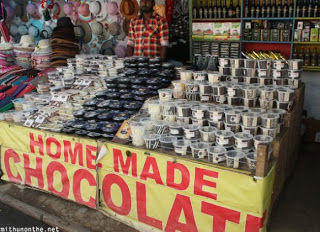 A shop like this was the only place where we shopped that day. I specially remember the white chocolate combination with flakes of Jeera, Kickass! By evening we start to feel guilty that we were too lazy and hence the next day we are busy as a bee.
We start our day at 3 AM in the morning!. We are headed for the Kolukkumalai trek. The trek starting point is some 2 hrs from our hotel. We get dropped by a car, at the entrance we get in to the Jeep. Now the whole Jeep will turn around in every direction possible for the next one hour coz we pass rocky but pretty tea estates. The beauty is visible only while returning. We reach the mini summit around 6 AM and see the sunrise in front of our eyes :) Good start of the day? Hell yeah!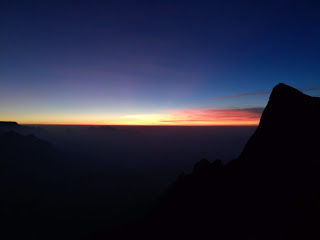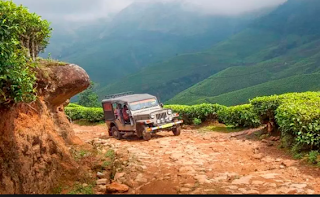 We come back have a heavy breakfast and are out again. So you can book cabs for full day sight seeing costing from 1200 - 1500 Rs. We booked one and went to some specific places where we wanted to spend time. We went majorly to Matupetty Dam, Echo Point and Kundala Dam. I am having a bit of a hazed memory of that day but I do remember walking over a dam that was Mattupetty I guess. We also did some water sports in one of these dams.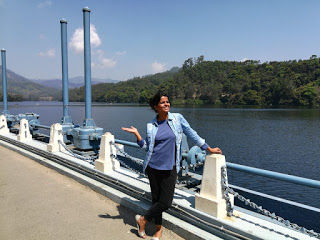 My most vivid memory is of sitting under the trees next to a lake and just laughing our hearts out, we sat there for at least 30 mins. I was forced to think here how the things that actually matter are very very simple.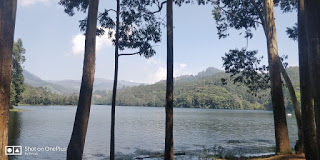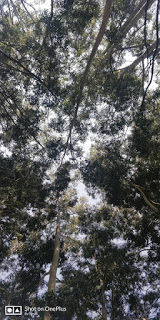 After this we ended our day with a nice show of Kathakali and Kalaripattu. I was seeing this for the second time. I saw a similar show in Thekkady, refer to my Thekkady blog for more details here.
Next day we again relaxed and headed back to our sometimes exciting/ sometimes mundane life.
My three girls trip ended like this and I have no complaints whatsoever. :):)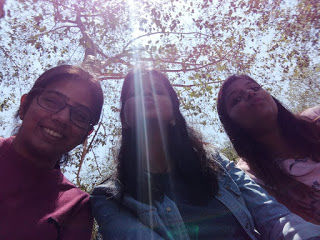 No of Days - 3 Spend per person - 15k.Image Credits - Aarthi, Purva, Google open Images.