South India holds a huge number of must see places- actually the list is quite long. The state where I am based right now- Karnataka- it itself has too many beautiful attractions which can't be missed- in its four parts. Gokarna (I will write even about it) is about 490km from Bangalore- an approximately 10 hours journey by bus. Gokarna to Murudeshwar is about 75km- best is to take a rental bike from Gokarna. I had the privilege to visit this place in Shivratri itself this year.
Travel-bike/car/bus
It is located in a breathtaking location-just on the banks of the Arabian Sea. The first thing you notice when you enter the main gate from the highway and reaching the main complex is the sea to your right, the main sanctorium and the 20 storey gopura straight to you and the gaint structure at the back of the sanctorium. After the darshan, one can take lift tickets (10/each) which takes you to the 18th floor of the gopura from where once can see the Shiva structure and the entire view. Its really breathtaking! The sun rays fall on the structure making it all the more beautiful- glittering like gold. The temple is modern, maybe built or renovated recently, but the main linga is inside the temple complex and visitors/devotees are not allowed to view the main linga but from outside.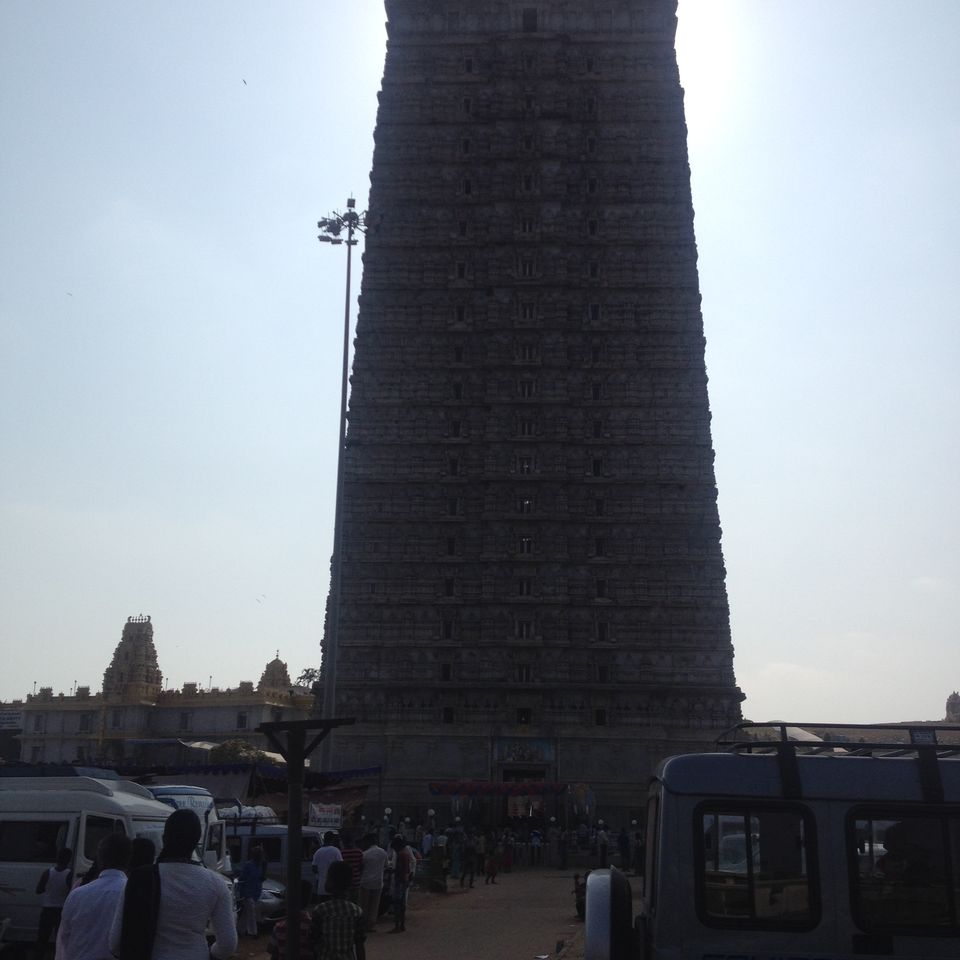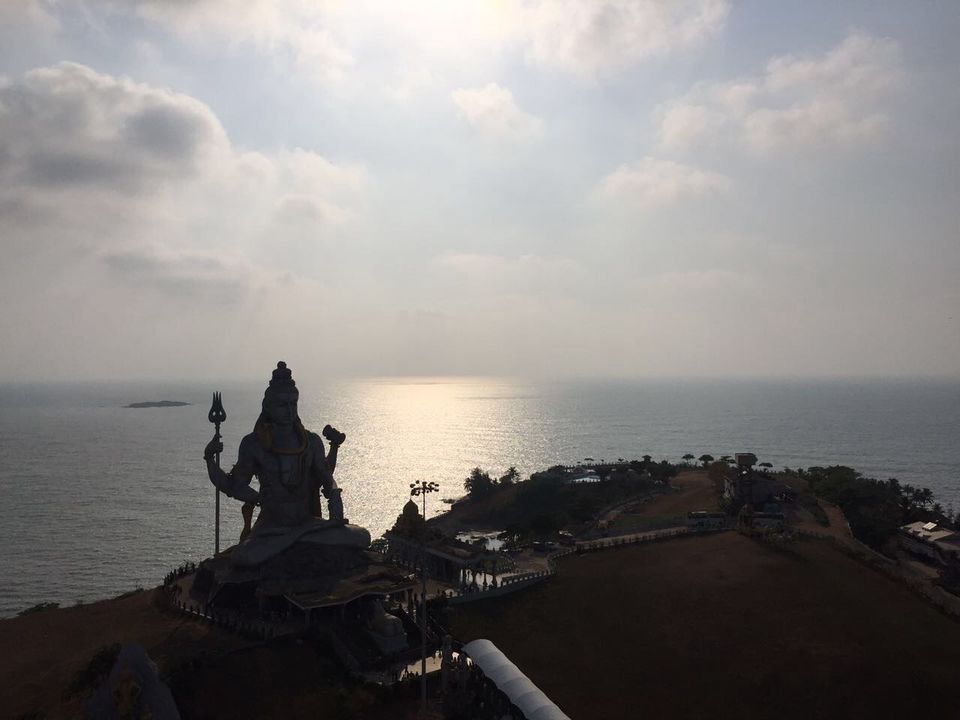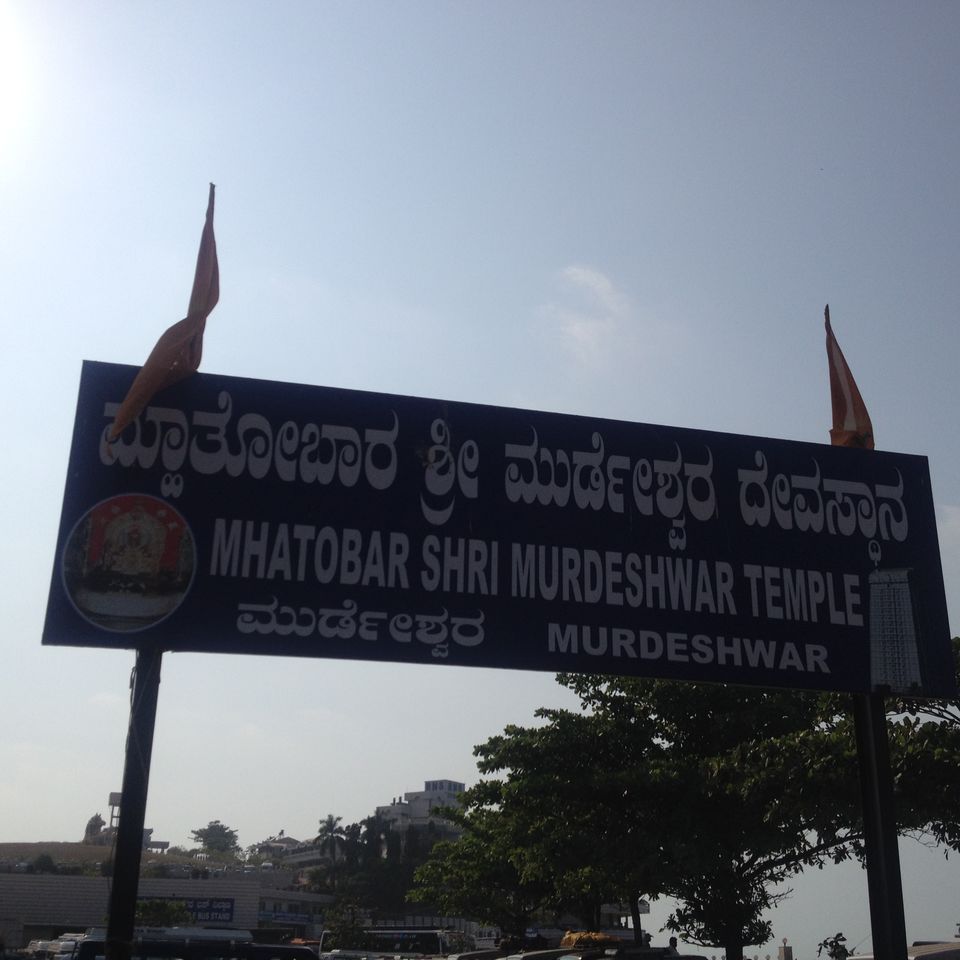 After the darshan one can just stroll by the beach, collect shells and just enjoy the sunset (I did).