If you are on a long Dubai Holiday and wish to go for a peaceful outing with your family, then Mushrif Park can be an ideal picnic spot for your family and especially your kids. The park spanning to 5.25 square kilometres is located in the eastern part of the city of Dubai in Deira and is 15 kilometres away from the Dubai city centre close to Khawaneej.
This Park has an international village featuring thirteen models of English and Arabic houses, an aviary with many birds and fancy pigeons, furry rabbits, rock gardens with small streams running through, a stable, petting zoo and much more. The park has many other recreation and entertainment options such as swimming pools, cycling track, playground with basketball, volleyball, and handball courts, fountains, lakes, play areas for children, barbecue areas, restaurants, train rides, electronic games, prayer rooms, facilities for people with special needs and a lot more.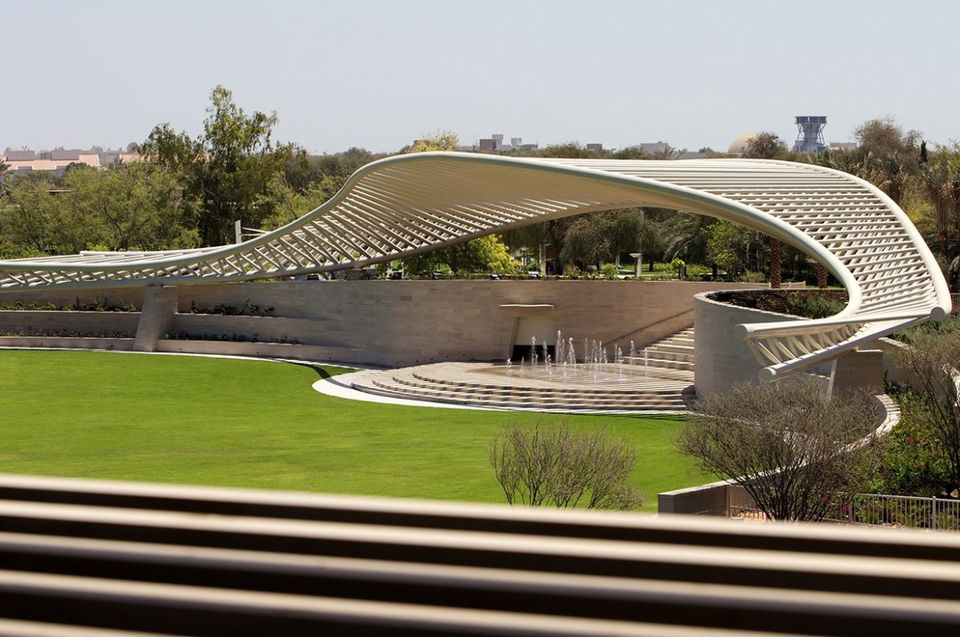 There are arrangements of camel and horse riding too and along with that, you will be given an insight to the Bedouin lifestyle with Bedouin Tents, wells, goats etc. You can ride on a camel and get to know the Bedouin culture as well, making the trip to this park, an exciting excursion. If you want to just walk around, you can walk on the walking tracks and explore the beautiful lush-green surroundings with many beautiful birds flying around. Far from the rush of the main city, the location of the park makes it a perfect location to have a relaxing evening in the lap of nature. For those who love nature, The Botanic Garden and The Shade House in the Mushrif Park would be a perfect place to observe its charm. The area gets lit in the night and gives a magnificent and magical view. The Shade House has two decks and you can have a spectacular view of the park from the upper deck.
Apart from this, there is a long esplanade of 460 meters encircled by the big palm trees which becomes quite inviting at evening and night with lights all around. There is a small stream at the end of which, a copper fish is placed providing a delightful and an arresting vista. For those who love to shop, the Saturday Market at the Mushrif Park is the perfect place to buy home decor items, jewellery, organic fruits and vegetables, art and fashion etc. The market is open from 4 pm to 9 pm every week on Saturdays and you will find plenty of vendors selling great stuff here.
Last but not the least, there is also an outdoor movie lawn in the park; so checkout for the program of outdoor movie screenings at Mushrif Park and you can enjoy a great movie time at outdoor screenings with your family. With features like an evening and flower garden, Mushrif Garden is Dubai is undoubtedly a bliss where you will find yourself in the embrace of nature and peace.
So, visit Mushrif Park on your next tour to Dubai and for Dubai Holiday Visa , apply with an Online Dubai Visa provider. On payment of the required Dubai Visa Fees, you can get your Visa as per your scheduled dates of travel.
To get more detail about Dubai Visa Online Visit our official website.