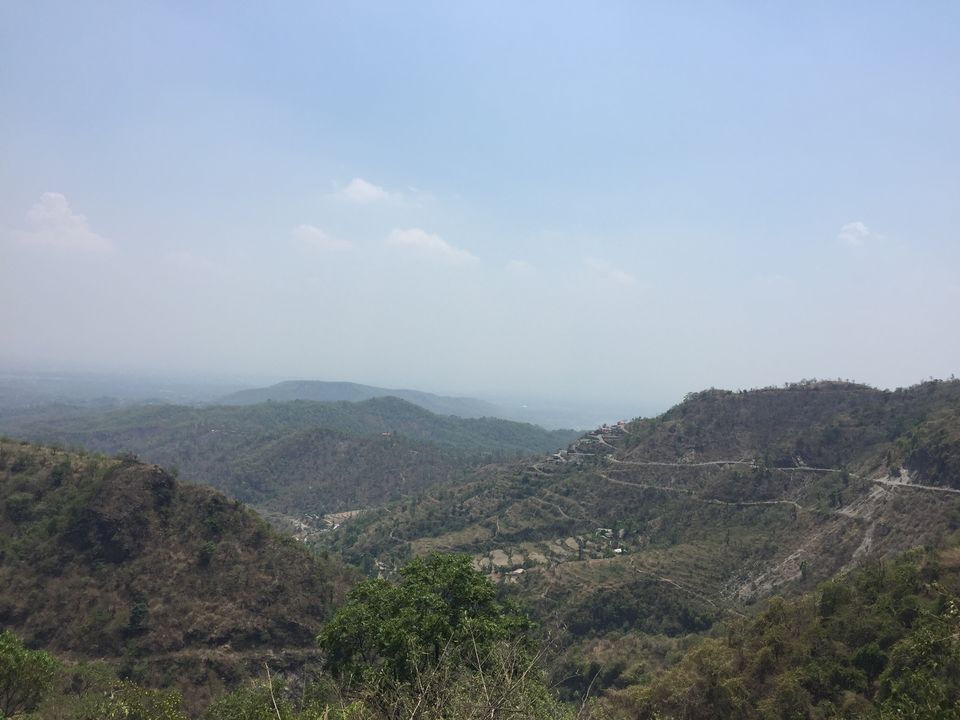 A plan to escape the scorching heat of Delhi is the first order of business come June. If you can find the time to have a long and lazy vacation, the world is your oyster. On the other hand if you're struggling to scrounge up leftover leaves at work, the hills are your best bet. My best friend and I had begun planning our short holiday in May but life took over and we left our bookings until the last minute. Since everybody up North has the same idea during the summer vacations we barely found any good budget friendly hotels in our preferred vacation spots.
We finally settled on Mussoorie and fortunately found a quaint homestay a couple of kilometres from the Mall Road. While it wasn't as cheap as we would have liked, it offered all the amenities we were looking for. A comfortable bed, a clean and well equipped bathroom, and a view well worth all the money we spent.
With a public holiday in the middle of the second week of June we planned a four day holiday to relax and unwind in the crisp air of the hill station. This was the best decision we made while planning this trip as it helped us escape the weekend traffic. On the other hand, we had booked two seats on a private bus to Mussoorie. A word to the wise— do not book a private bus unless there is no other option available. Our travel agency merged passengers from two buses which led to a lot of confusion and angry and disgruntled travellers picked fights till we finally left Delhi three hours later than our scheduled departure. With our luggage tucked under our wonky seats we managed to get some shut eye till the wee hours of the morning when we were told the bus would only go all Dehradun. At Dehradun we took an auto to the taxi stand and from there took a pre-paid taxi to Mussoorie.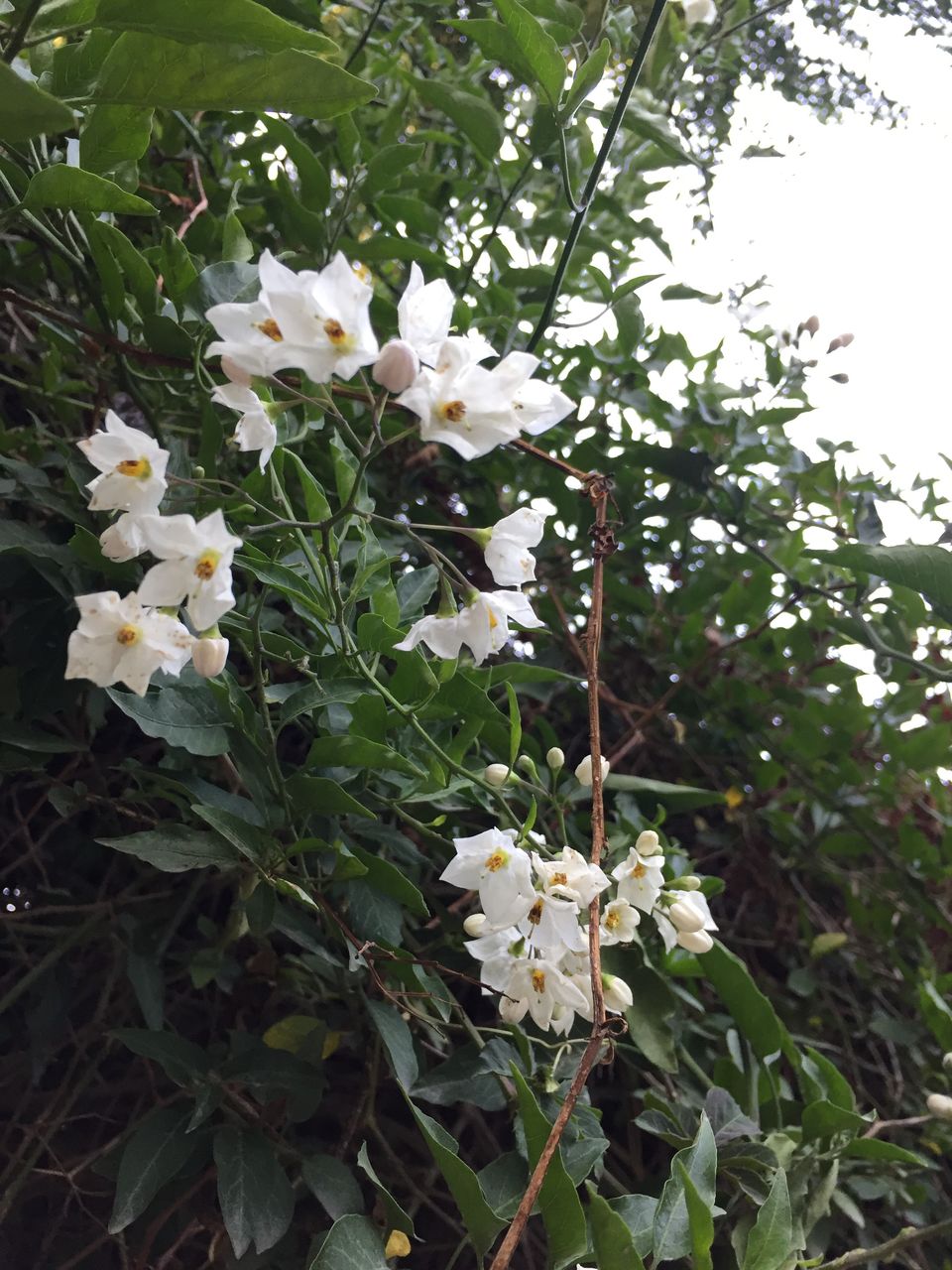 The hour and a half long journey from Dehradun to Mussoorie calmed us down and we finally experienced some of that much needed mountain air. The winding roads are beautiful and the views of the rolling hills were little bandages on our weary city souls. This only lasted till we finally reached Mussoorie and encountered our first traffic jam. Tired from the terrible bus journey we waited till our cab driver dropped us at Mall Road. With no room to go to until noon we trudged up and down the road looking for something to eat. Internet connectivity was terrible and we resorted to the good old days of taking recommendations from passers-by. We were greeted by the most gorgeous dog at Cafe By The Way and had a great time looking at the eclectic collection of postcards, photographs, and knickknacks that filled the cafe while we hogged on sandwiches and iced tea.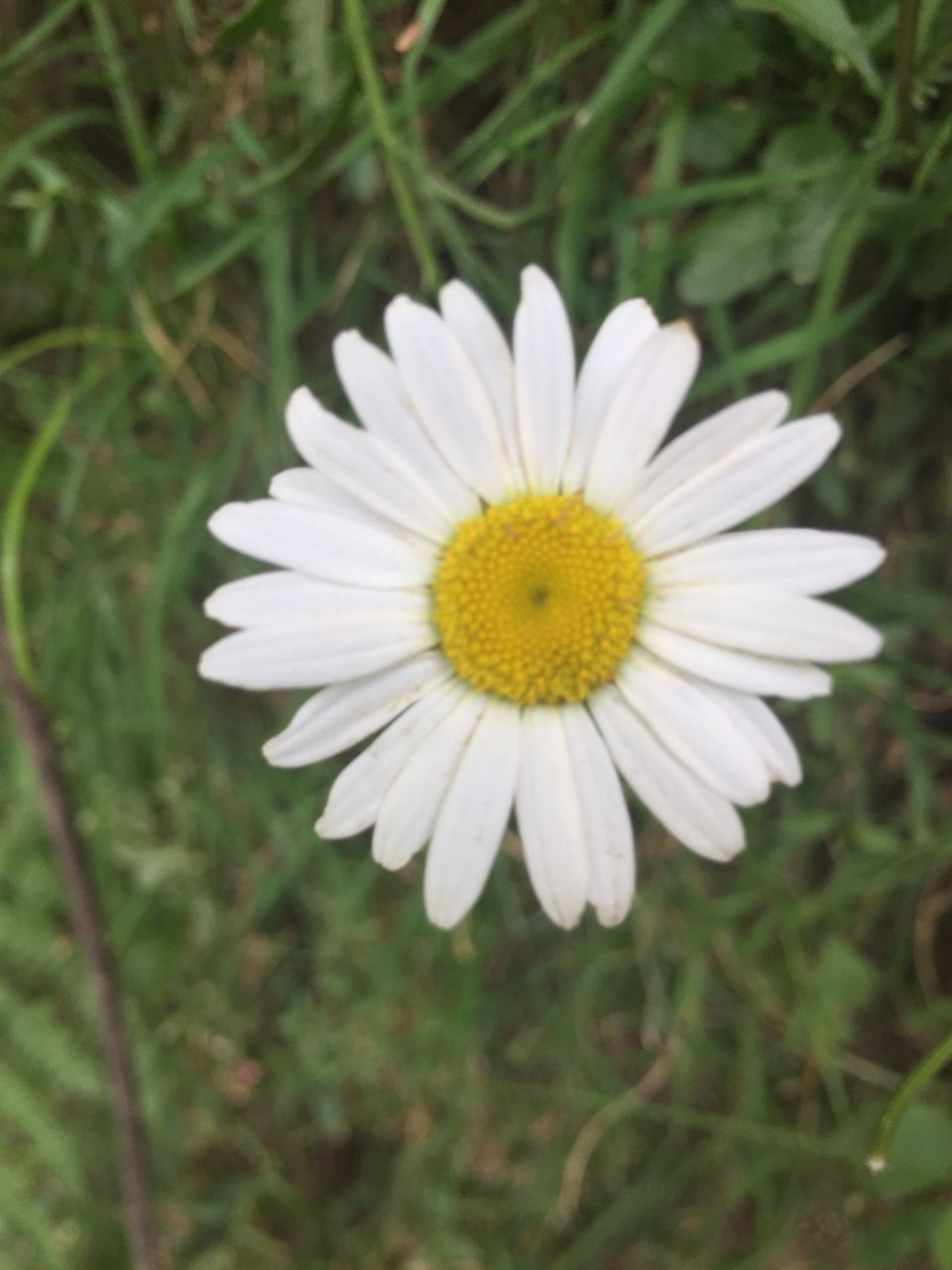 We finally decided to head to our homestay on Hathipaon Road and were told that we would have to take a (very expensive) taxi to get there. Shelling out Rs 400 for each trip to and from the homestay sounded like a nightmare but it seemed like we had dug our own grave. Thankfully our room turned out to be exactly like the pictures with a fluffy bed and a cute breakfast nook. We sipped on some wine with expansive views of the hills and decided to walk down to the Mall Road for dinner. We walked for an hour and a half down winding paths, asking directions on the way, till we reached Library Chowk. We spent the evening eating desserts at Chick Chocolate, sipping beer at Sicoh and watching the city lights glittering below us. We stopped at the gaming arcade to play some basketball and air hockey and had an amazing time revisiting our childhood. This became our routine for the rest of our holiday.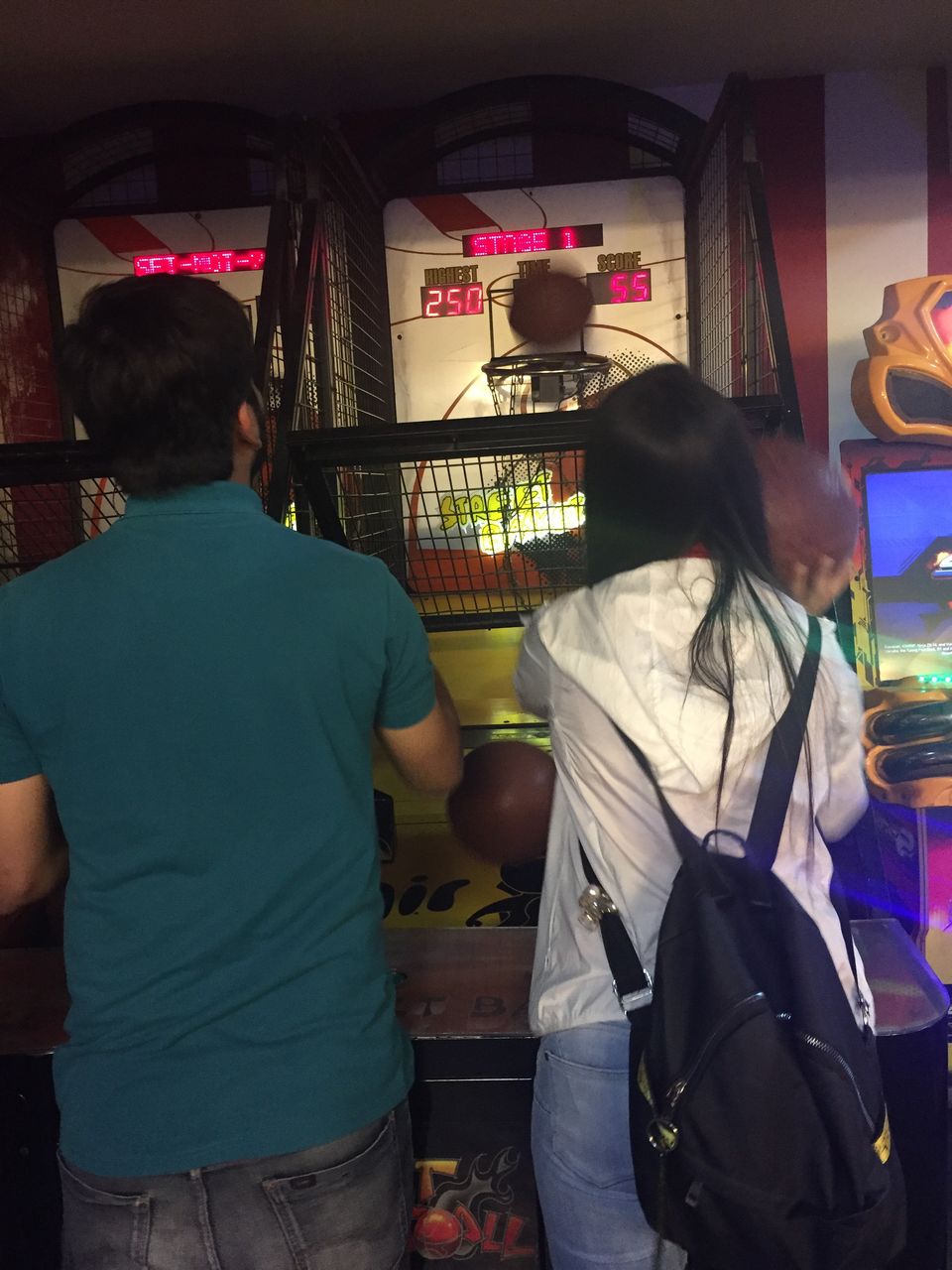 We thought of going sightseeing but the idea of getting stuck in traffic again put a pin our plans. If you are not a fan of crowds I'd suggest you skip the visit to Kempty Falls, Cloud's End and other similar places you've seen on travel brochures. We spoke to the locals instead and found gorgeous trails to take small hikes and shortcuts to reach the more popular areas of Mussoorie. The trails were covered in wild flowers and langurs swung from the trees that lined these pathways.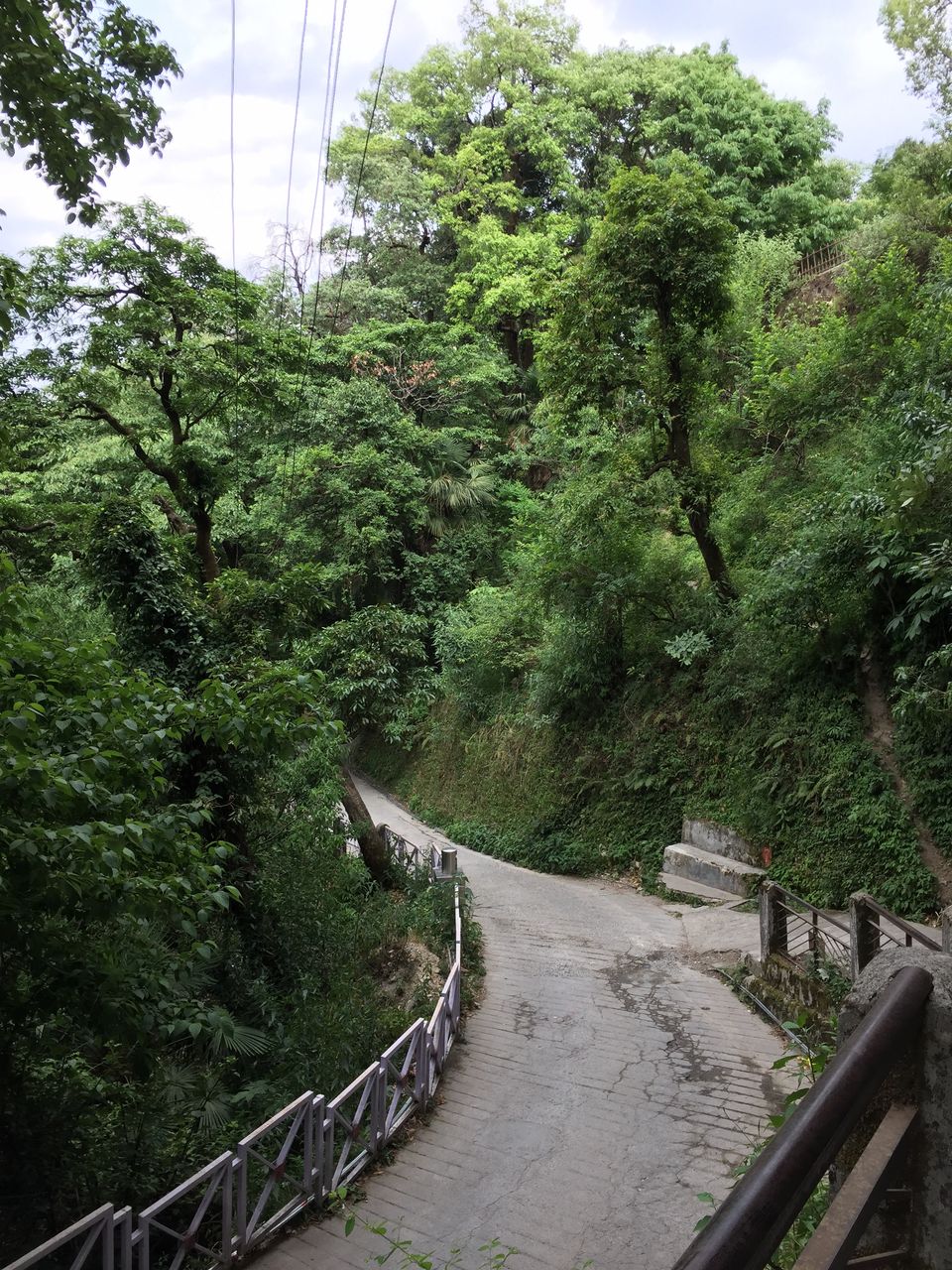 We spent our days exploring the hills and eating at small nameless restaurants we found along the way and ended our evenings at the Mall Road. After Thursday night the weekend holidayers had descended on the city and the landscape wasn't as pleasant anymore. Every time we left for a walk we had to criss-cross through the maze of vehicles stuck in endless traffic jams. Exhaust fumes were a terrible replacement for the Delhi pollution we thought we had left behind. If possible avoid taking private vehicles to escape being stuck in five hour long traffic jams. The only respite from this was near Hathipaon Road where we were staying and the Company Garden that lay barely a few hundred metres from us.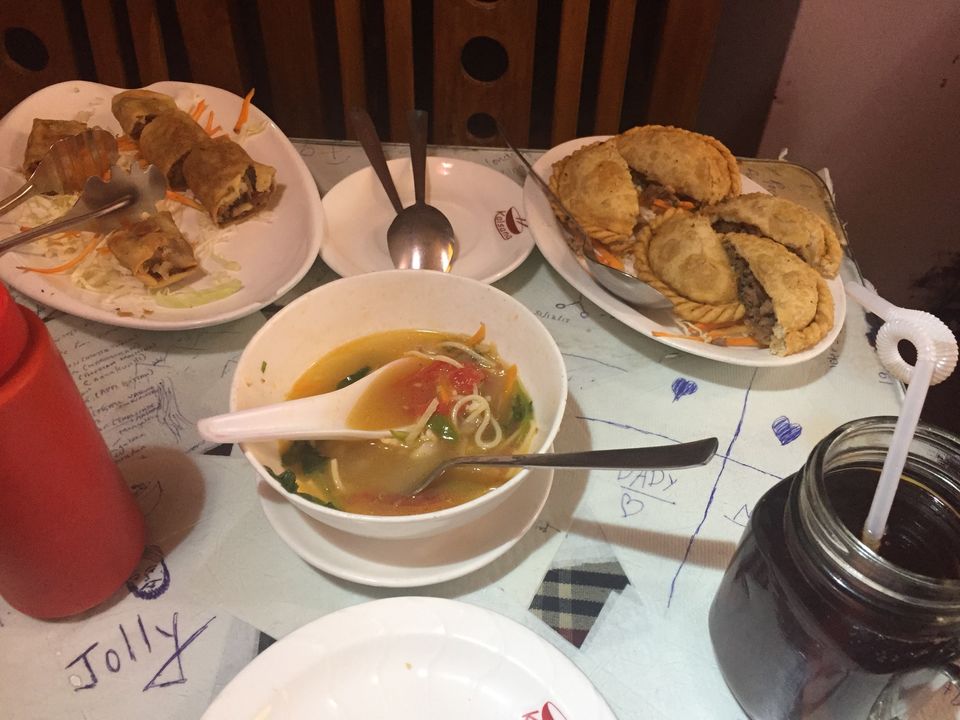 While this might not be the kind of holiday a lot of tourists look for, it was the perfect getaway for us to simply relax and unwind. The thukpa and shabalay at Kalsang, the caramel and Oreo brownie at Chick Chocolate, the pasta at Cafe Tea Totaller, and the kala khatta mocktail at Cafe By The Way are not to be missed. My favourite part though, was ending each night at The Glen listening to the band croon old Bollywood songs with a smattering of 70s rock and indie music from the 90s with a view of the twinkling city lights.