Call it the Queen of Hills, home to the famed author Ruskin Bond or whatever, there are many reason why one needs to immediately visit Mussoorie.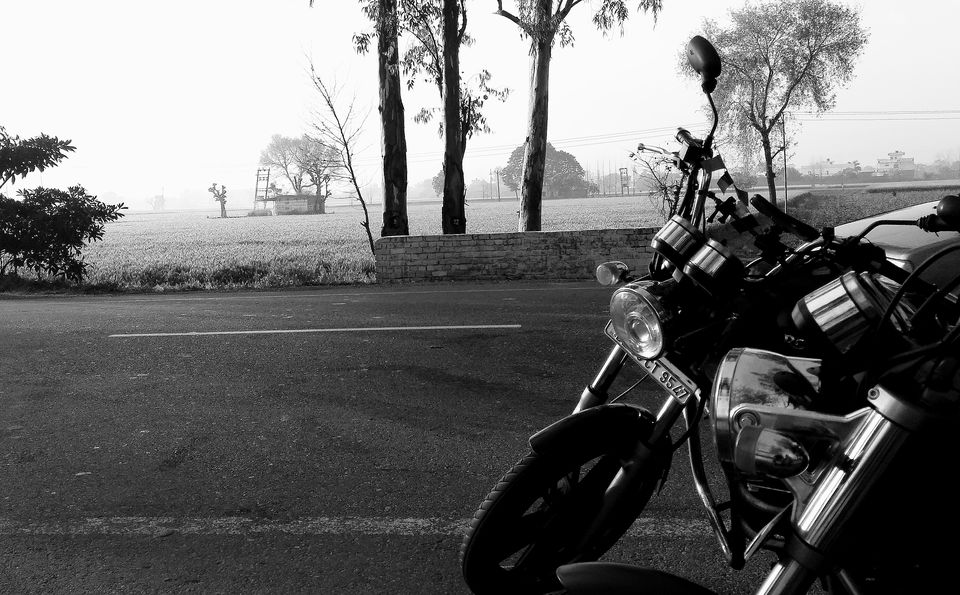 What started off as a normal road trip from Delhi to Mussoorie turned to a surprise package, with a quick thought of visiting a friend who stays in Vikas Nagar, UK. With the joy of meeting a lovely family came the joy of travelling on the roads of Kalsi too. The winding roads, the blind turns and the lovely view of the lush green mountains- probably everything that a biker asks for.
But coming to Mussoorie on a weekend might be accompanied with a lot of confusion about where to visit and what to miss out on.
Here is a list of 5 places to visit in and around Mussoorie, which you can definitely cover over the span of 2-3 days:
1. Lal Tibba: I drove from my hotel in Mall Road to Char Dukan and decided to Park my bike there. Instead of going to the old and established char dukan, I decided to try my luck at Café Ivy and believe me it was totally worth it. You can read all about my experience here at the café at the food section of my blog.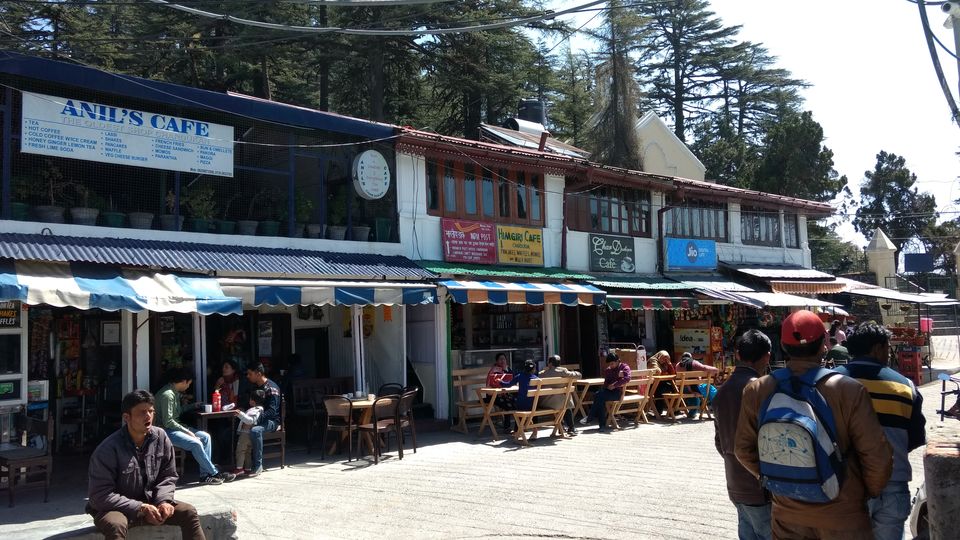 Lal Tibba is a kilometer or so away from Char Dukan and the climb is easy. Upon reaching Lal Tibba, you will be taken aback with the view of the Himalayan ranges in front of you, which you can look closely through a telescope located on top of the restaurants there for free.
2. Kempty Falls: Umm.. not an ideal place for sure, especially when you are not that fond of swimming or bathing in what looks more like a pool with 100's of people soaking in water. I chose to go at 5 P.M when the place closes down and all you can encounter are monkeys in search of leftover food and garbage. However, Kempty is definitely like a must to-do thing on the list when it comes to anyone visiting Mussoorie.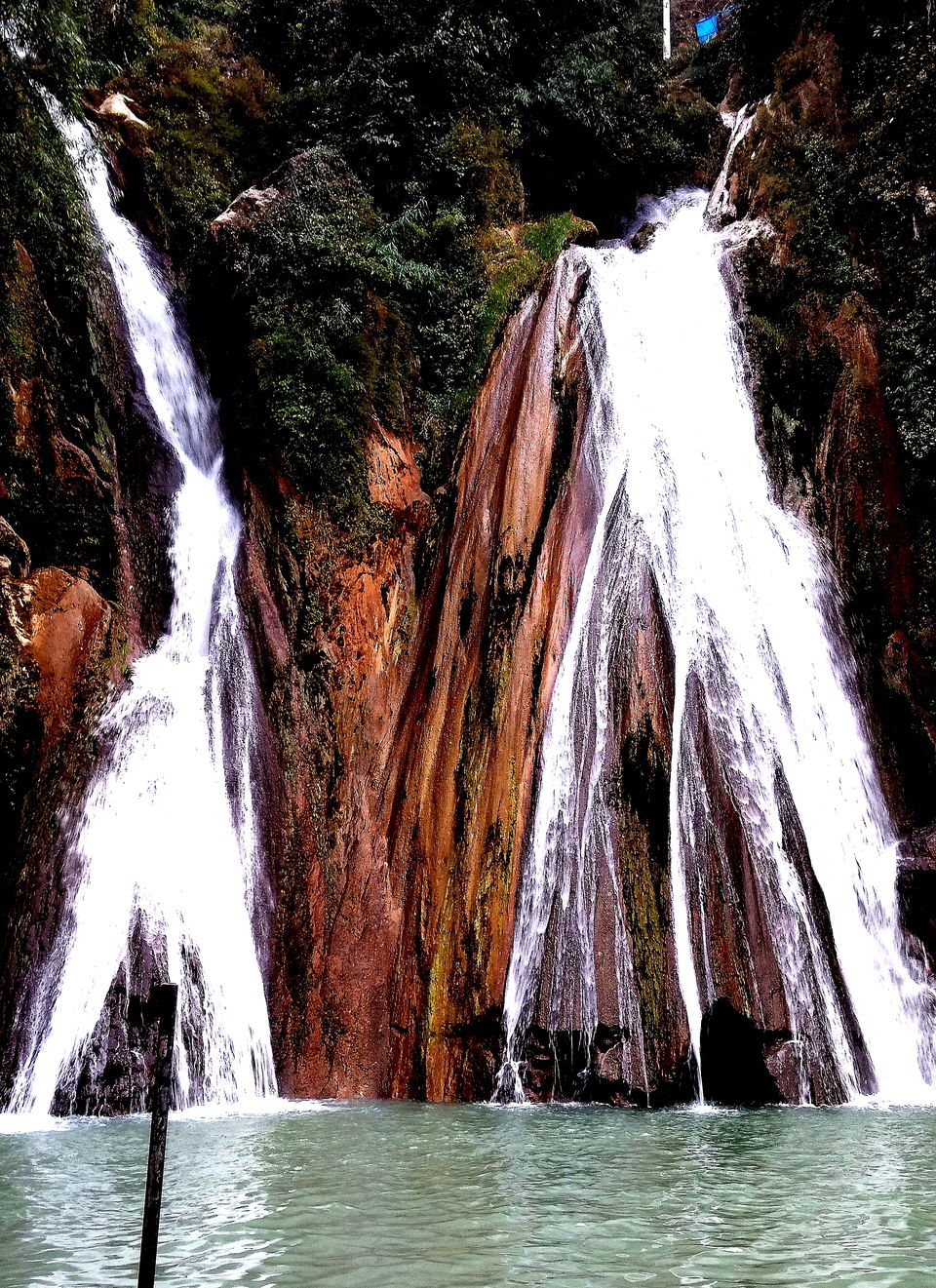 3. Company Garden: An extremely commercialized place, with well-kept gardens and an artificial waterfall, Company gardens is surrounded by shops and a very awkward ghost room, which keeps making noise amid the serene chirping of the birds.
4. Ropeway to Gunhill: This slow moving ropeway from Mall Road to Gun Hill point is one of those leisurely things to do in Mussoorie. There is a mini market located on top of gun hill where the ropeway culminates. It is here that I realized that tourists here are absorbed in shooting ranges (those balloon ones!) and ring throwing games, even more than enjoying the beauty of this scenic hill station.
5. George Everest's house: This was probably the best decision I took in Mussoorie and it was worth every minute spent. The drive was beautiful; the location was scenic and was everything that I had expected out of Mussoorie. A little tip: While reaching here, you will pass near a wishing well. Get down there, and without throwing any money in, simply head towards the tea shop located exactly opposite to it. Ask for a Maggi and nice cup of lemon tea and indulge in a romance with Mother Nature.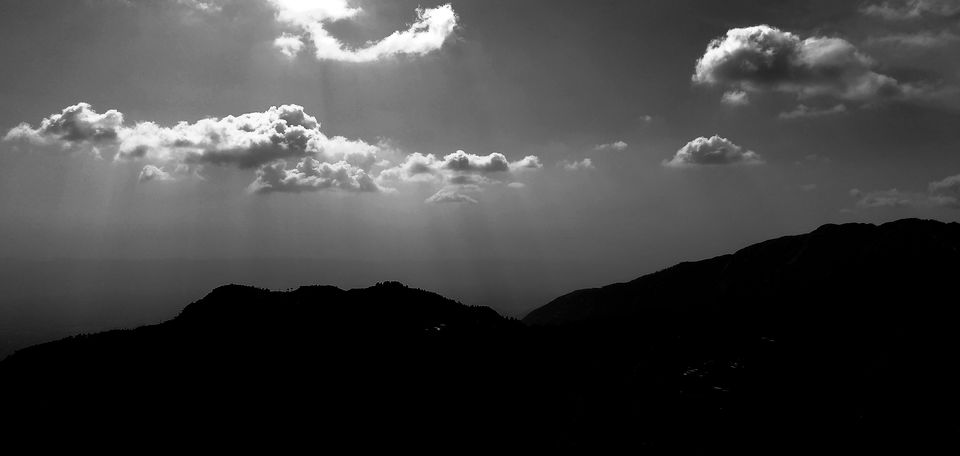 Well, certainly not an ideal location when it comes to a wanderer, like me. However, Mussoorie has a lot to offer when it comes to food and travel. I was running short of time and could not visit Dhanaulti, but I strongly advice everyone to.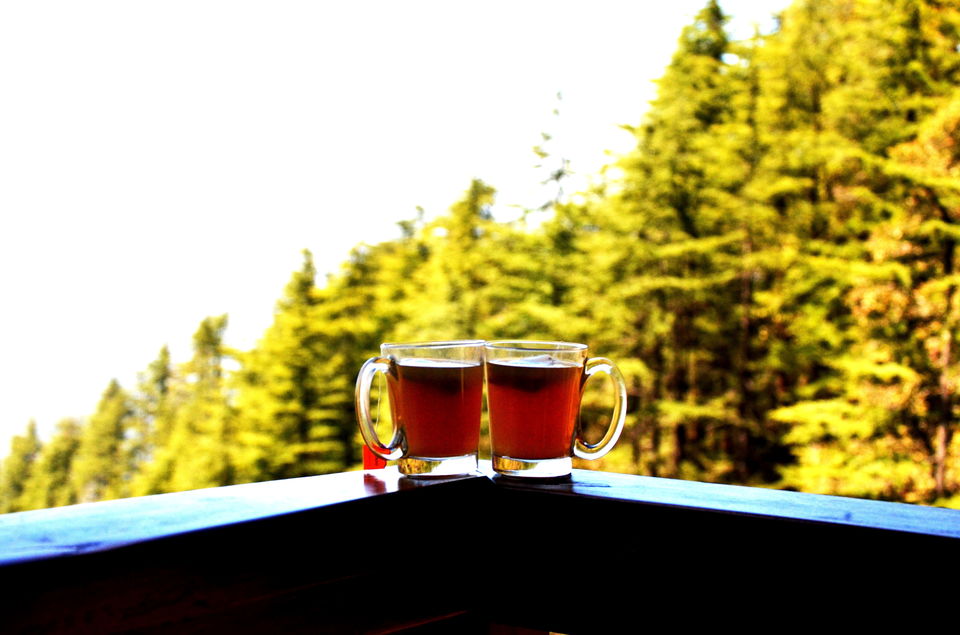 Happy travelling everyone!