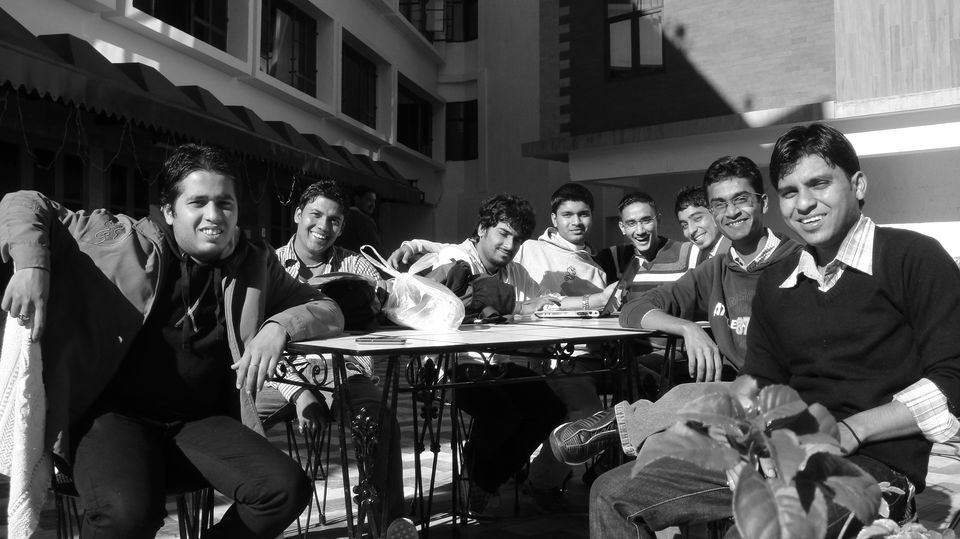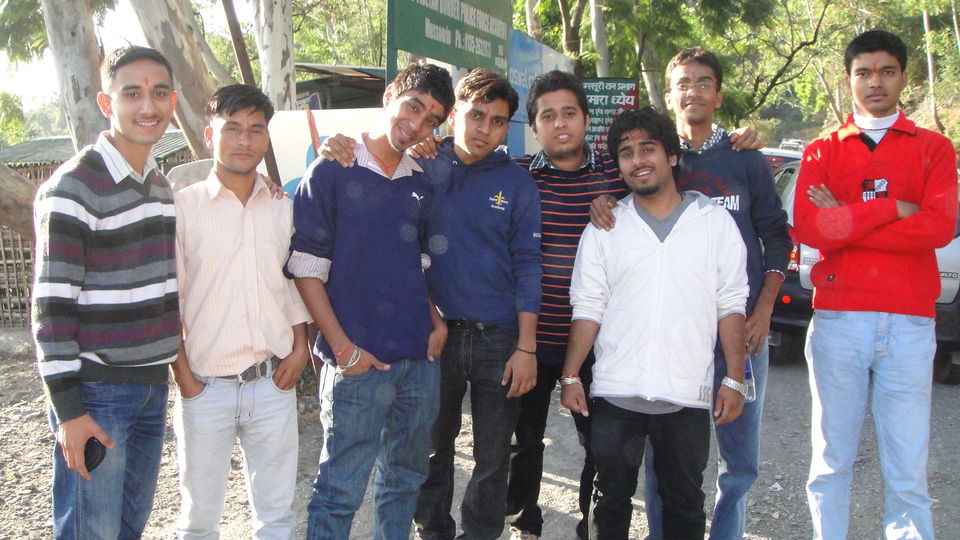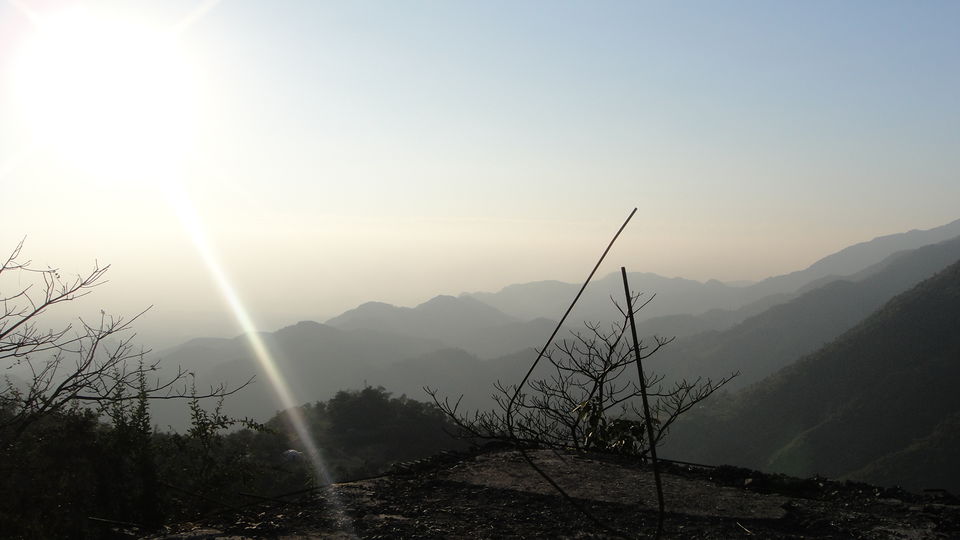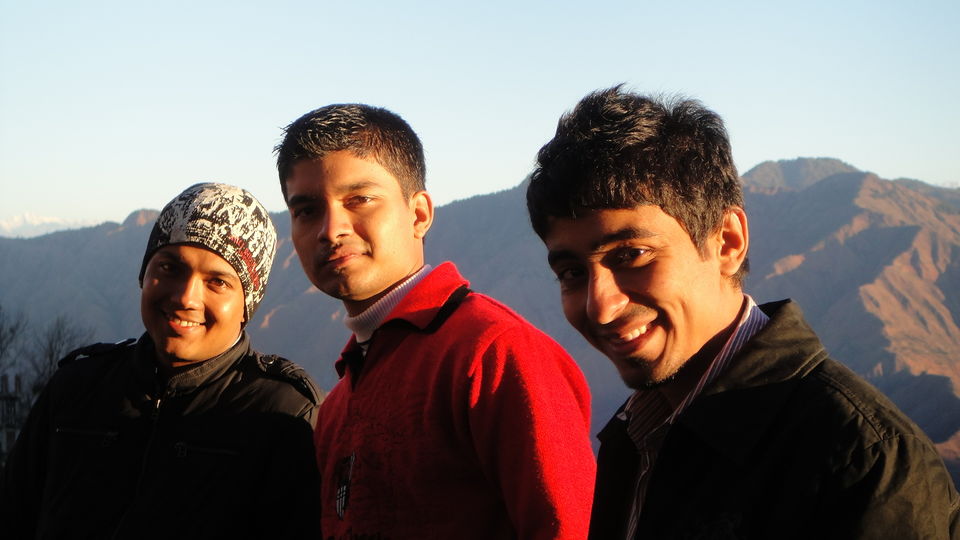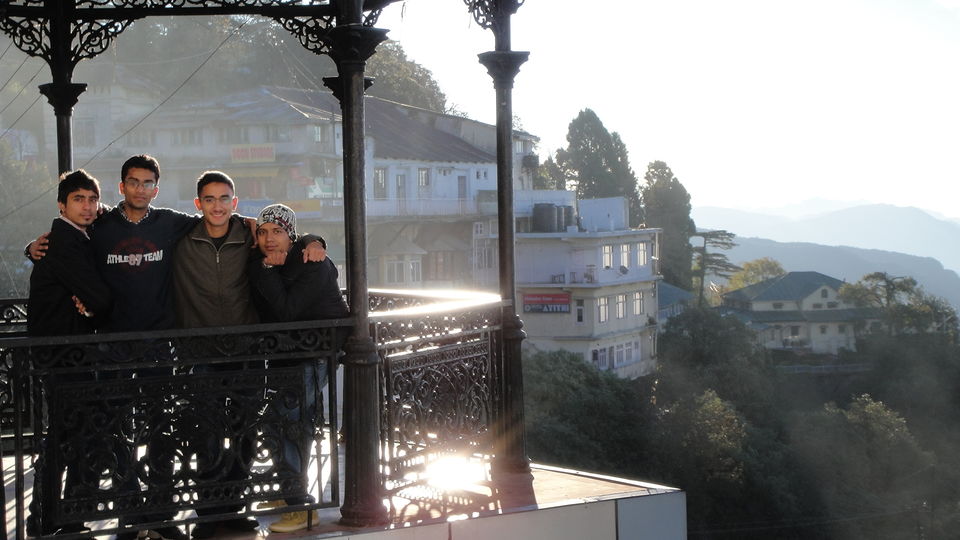 Our first outstation trip. Our first experience to have a group travel. Our first experience to understand each other more and i think for me it is the trip where travel bug bite me, and now i am a traveler.
We Planned this trip in our College Canteen (Delhi College of Arts & Commerce) and executed the same in the Hills of Mussoorie. Amazing City to spend some peaceful moments.
So, This is the first traveroma which i am writing from deep of my heart.
Ok the story starts from backyard of my college i.e Delhi College Of Arts & Commerce in the canteen garden. We 5 friends were sitting there and planning to have a combined trip after all that was our last year in the college and horses of mind are running in different directions.
First point moved to RBD fort ,,, what a imagination drinking bear on the top wall shaking hips and jumping in the water, but our commerce minds gave us a shock and we think that ROI is negative. Traveling such long, hiring car and just shaking hips…!! Watching shakira is much better..  Boom plan failed…. !!
Second ,, ok lets go to mountains … !!
Where .. ?? …. What about Mussoorie.
Fine. So Dehradun will be the starting point,, some local sightseeing and than mussoorie.
From 5 to 6 to 7 & finally 8. One was going to join us in Dehradun. Two days before reservation we added Haridwar in our list and planned the holy city and Ganga dip to wash our sins while returning from the trip.
It was November 24th 2010. We met at Old Delhi railway station, but before this let me introduce you with my group. Aatish (Saatiish), Anuj (Speky Sexy), Anubhav (Major), Akshay (Scrubber), Kaushal (kitney Bhai), Manas (Taxi), Siddarth (Dora) and finally me i.e. Himanshu (HR). By the way dora was going to join us in dehradun as its his home there.
Train didn't started ,, actually Train Khuli aur tab hamari journey start hui. Enjoying and shouting the time passed stopping at several stations once train stopped at a small halt in middle of Raja ji national park. The halt was giving feeling of a haunted place, no electricity just a lamp and a station master. Few of us get down to talk to station master and he told us stories about Tigers coming to the station and sitting there. Kaushal as he was new to these areas got little afraid, everything was visible on his face. Ok after a stoppage of 20 min the train again khuli and finally we reached Dehradun at about 10.30 in the night.
Dora was there at the station to take us to his home. Then one Wagon R and 8 people, we all get in. everything is possible when place is India. The welcome at his home was speechless  that's why in India is it said that Atithi Devo Bhavah. After meeting his Grandparents and parents  we headed to his room, had dinner and shared talks till 4 am in the morning.
Morning 25th November 2010 the situation was like run run at 8 am we all get fresh and headed for the Tapkeshwar Temple after having Delicious breakfast, thanks to Sidd's mom. Again 8 friends one wagon R and a beautiful journey ,, visited temple experienced its chilled cave and pure river water and a small race to get back on the roads from stairs.
Than we have a sneak view of IMA and FRI and Major remembered his days of IMA as a GC. You can leave everything in your life except memories.
What next ? Mussoorie.
We hired two taxies for less than 500 rupees ( I don't know why now a days few so called modern people call them Bucks ) and than sights of beautiful mountains greeted us we take halt at Maggi point, enjoyed delicious maggi beautiful pics and light moments. We moved on and I made road more special by doing …. Yeeek vomit ,, yes I did that . ok than move on ,,, finally we reached queen of hills Mussoorie.
It was felt like that these beautiful & clam mountains called us here, we booked a best room in one of the best hotel there(how !! it was off season yaar ,, we got discount). Getting fresh and moving to mall road ,, watched this roamed that , tasty tea and little child air, than we attacked a game parlor, Mandi main maze aa gaye uske …!!.. Due to off season not much to enjoy on mall road ,, you know what ..?? but still jeha 4 yaar mil jaaye wahi raat ho dildaar ,, and we were 8. Packed food from best restaurants. Enjoyed all at room, dinner, drinks, ball dance practice, masti and a whole night chatting , with a decision that we are going to enjoy Sun rise of Mussoorie.
November 26th 2011, 5 of us wake up jase tase, and our decision of waking early gave us more than our expectation. I can say that we will definitely remember that morning as one of the best of our life. Soul touching breeze, golden mountains and sky a walk on mall road and a cup of hot tea.
By 11 am we took returning bus to Dehradun, again took lunch at Dora's home packed our bags and said thanks to aunty ji for such a lovely hospitality and tasty food. Ok now make it mast we have 2 go to Haridwar now.
Again 8 friends… !!... one Wagon R…!!... 0 to 60 Kms speed in 5 seconds … and Dora was driving … like jummmmmmmmmmmmmmmmmmmmmmmmmmmmmmmmmmmmmmmmm…
So finally we reached bus stand took the bus to reach Haridwar. I sang few songs as loud as possible from back seat of my ricksaw from station to har ki pawdi. I also suggested them to hire a TumTum,so that all can listen to my songs but only 2 lucky fellows got that chance. Booked a room near har ki pawdi  for 4 hours, missed Ganga Aarti and took the dip near 8 pm in such a child water where taking more than 3 dips was impossible ,, but we all took 7 ,, mission impossible you know … !!
Mohan Puri wala ,, tasty puries, halwa and rasgulla … made our evening perfect .. !!
My friends gifted me horns to put up on head. And we all left for station at about 10 pm with horns still on my head ,, looking like a showpiece in middle of station, and the foreigners must be saying incredible India ..!!
The 2 days trip was over.
3 destinations, 8 friends, 2 trains, 2 Buses,,, !! ,, and friendship more stronger than before