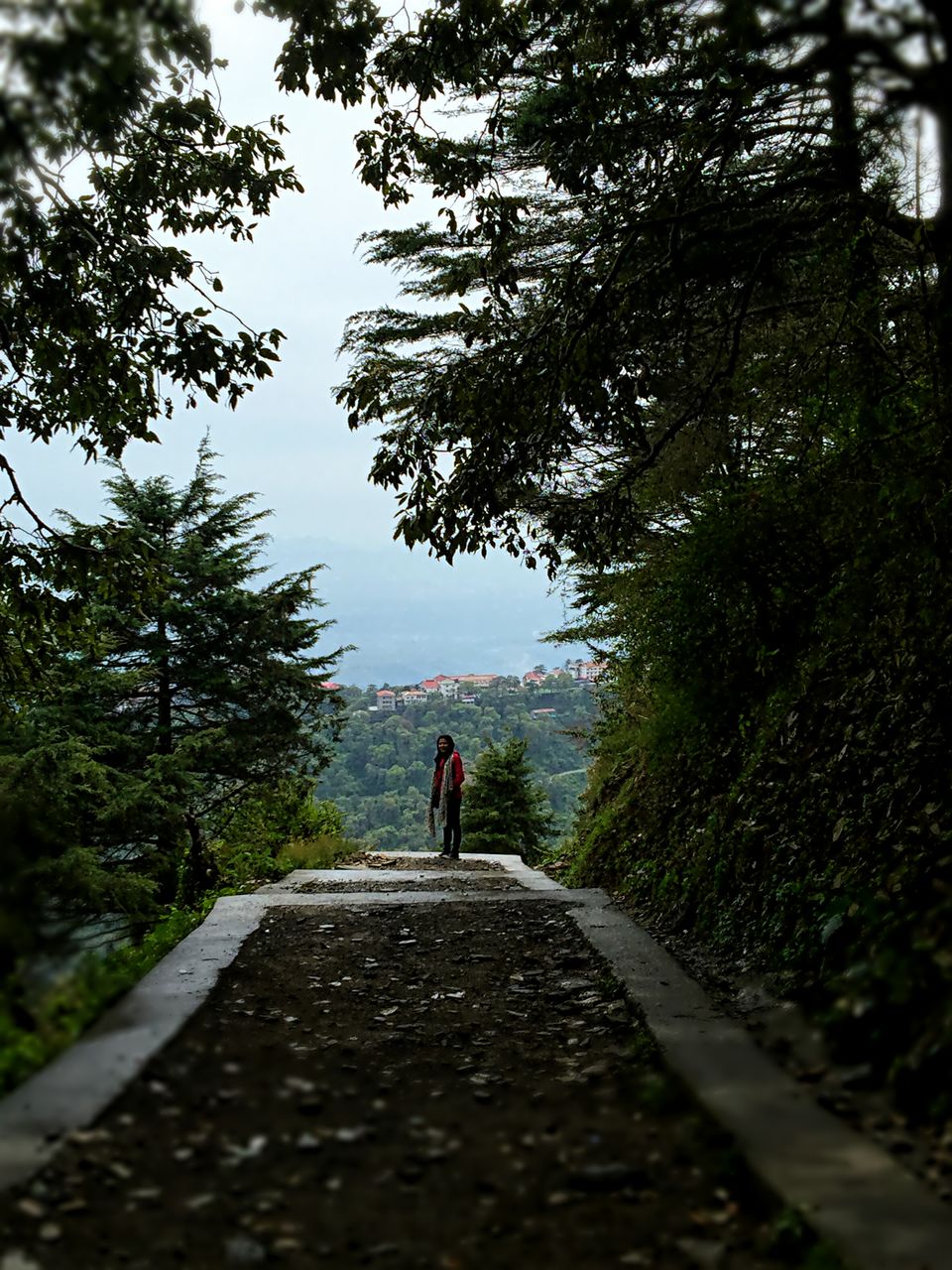 Mussoorie-a hill station in the Dehradun district of the northern Indian State of Uttarakhand is my favourite among the hill stations in India.It's because of the golden period of my life that I have spent here-my 10 years of childhood which make me familiar with the places that are worth visiting.
It has a nature walk known as "Camel's Back Road". This road takes its name from a rocky outcrop in the shape of a camel's hump. Along the road, a cemetery is located about mid-way on the loop. Taking a ride on the horse is something that most of us do when we visit mussoorie for the first time.
There is also "Gun Hill" where a cannon was used to sound out midday for many years. Gun Hill is accessible by the cable car on the Mall road. The oldest Christian church in the Himalayas, St Mary's, is situated above Mall Road.
Then there is Kempty Falls which is a nice picnic spot.The water is really chilled and you will love stepping inside it. The Company Garden is a popular tourist destination and has a vast collection of flowers and plants. Those in love and fond of flowers can visit it, the rest of them can skip this place if their stay at mussoorie is for a few days. Don't forget to visit 'lake mist' near the kempty road which is a water body and an ideal place for spending moments of repose with friends and family.
Sir George Everest's House Park Estate is where one can find the remains of the building and laboratory of Sir George Everest.It is way up to clouds end and one must make a visit during early morning hours or evening. The walk is indeed amazing through the woods. Photography lovers can capture the beauty of this place with the rise/set of the sun and enjoy the camp thoroughly.
Clouds End -This hotel is surrounded by thick deodar forest.It is an amazing hotel and provides peace. It's an entirely different world up here. You will love this place and it's worth or say must a visit. The serenity of this place does a magical spell on you and you would never want to say goodbye to it. It's surrounded by woods and has an echo point as well. No matter how much I try putting the beauty of this place in words-it will fall short.So, all those planning to visit mussoorie-you must make sure to stay a day atleast in this hotel.It has nice deluxe rooms with a touch of the british times and it's one of the best places to stay in.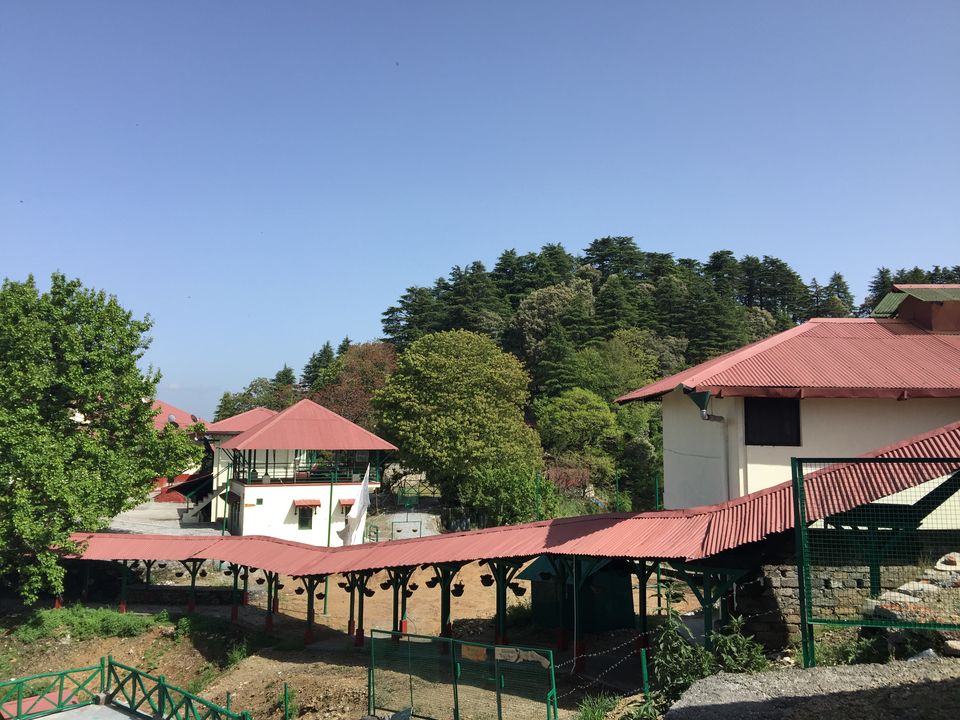 Then you have 'Nag devta-for all the trekking freaks, a little tough but worth the experience'.
The are many tourists who find it hard to figure out good eating joints in mussoorie. So let me try and make it a bit easier for them.
Kelsang,situated at the mall road is famous for its tibetan as well as thai cuisines.It also is a hot spot for hanging out and enjoying momos. You must try thukpa, chicken and cheese momos here.
Amitash-the rice bowl, also at the mall road is one of the excellent chinese joint known for its delicious delicacies like momos, thukpa, american choupsey and vegetarian garlic manchurian.
The Chic-chocolate- In the same area, moving a little ahead of amitash,is famous for its hot chocolate, pastries and also you can pack varieties of chocolates, sweets and mama (thai noodles) back home. Has amazing interiors.
Tavern & Four Seasons, both of them near picture palace has a wide variety ranging from Indian cuisines to continental and chinese cuisines.The interior decoration has a hint of British décor in tavern and in the evenings you can enjoy the live music at the bar.
The famous small shop of "Char Dukaan" way up to woodstock school is very famous for waffles, maple syrup, coffee, maggie with omlette and pancake with hot chocolate syrup over it.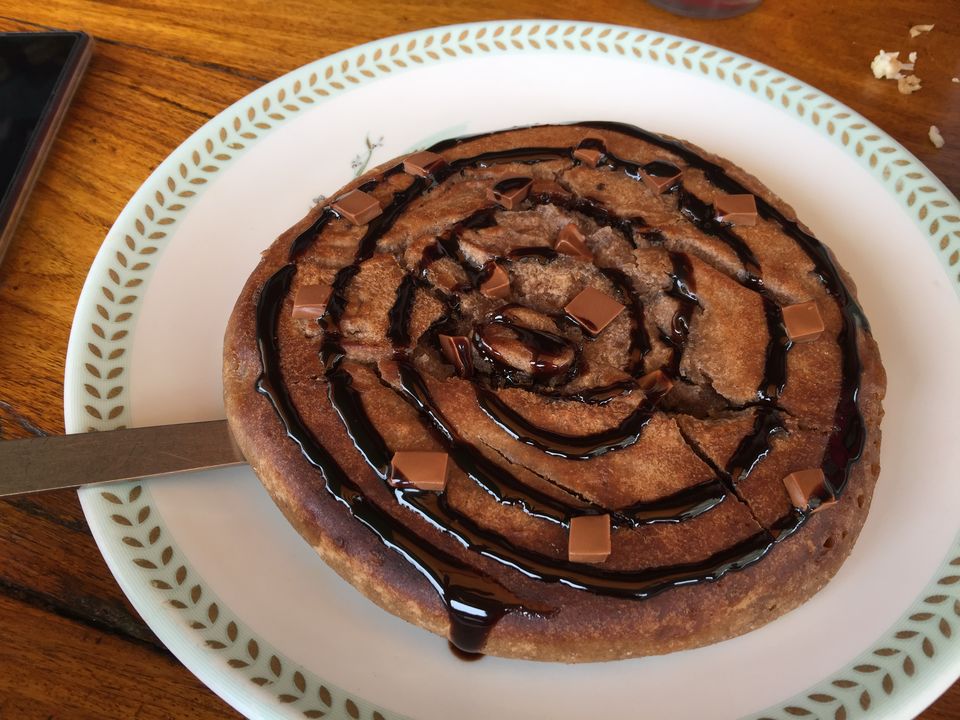 Madras Cafe- on the way to hotel tavern towards picture palace is this small cafe famous for south indian food and I must say, it has varieties of it and you would thoroughly enjoy every bite of the food.
These places are not just the end the list that you should visit or relish the food at,but the list of must do's.
Visit at mussoorie is incomplete without them. Also don't forget to do lots of shopping as this place is famous for tibetan markets.
I have my childhood and alot many memories associated with this place and every time I visit, it makes me feel nostalgic.I always have left this place with tears in my eyes and pain in my heart for I spent my golden period-my childhood in the most renowned school- Convent of Jesus & Mary,Waverley.
Source: Sneha Panwar ( a friend from school who helped me get acquainted with a few places that I missed out on my recent visit to mussoorie in mid april )