Why just celebrate diwali and holi. You might have a bucket list but now make note of The Fest List . Mark you calendars for these vibrant festivals across India that will tempt the traveller in you.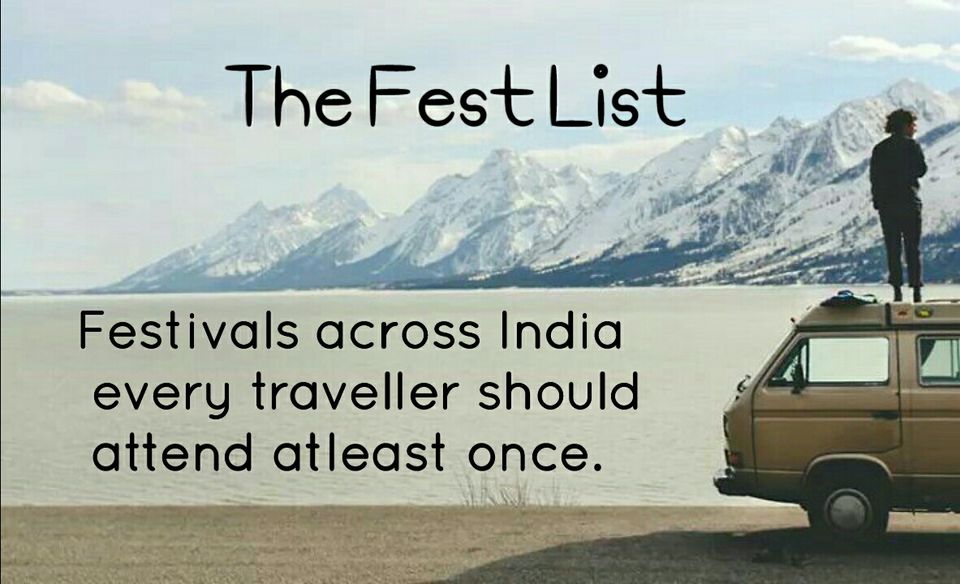 1.Festa De  Diu
Music.dance.adventure.beachSuch amazing combination will be combined with performances by top music artists in India. If you love beaches and surfing, go go go.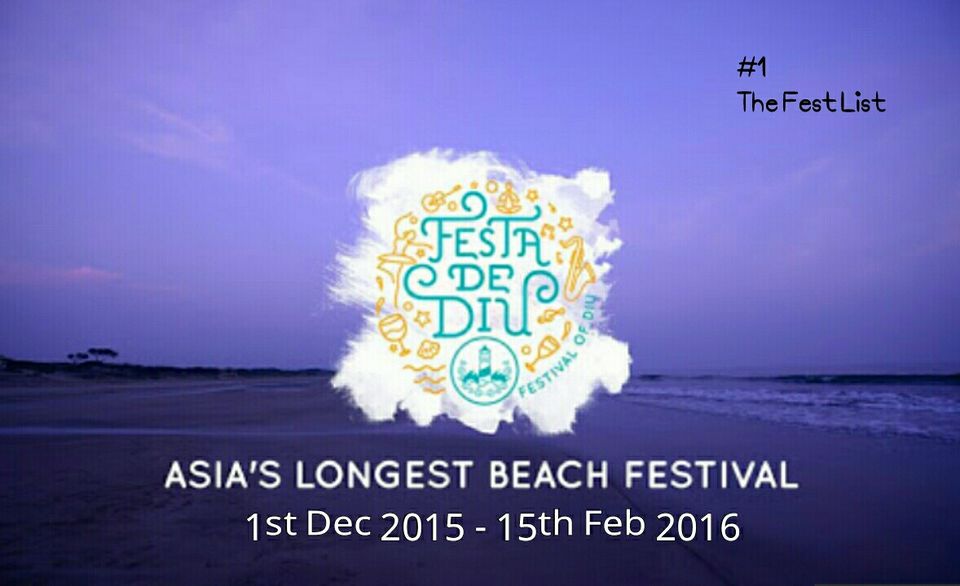 2. Hot Air Balloon Festival - Agra Also called Taj Balloon Festival is a 3 day event filled with cultural excursions and romancing skies over our white beauty, Taj Mahal.

3. Mathrubhumi Yathra- International Paragliding Festival - Kerala
 If you love that feeling of flying like a bird over beautiful mountains, this is one Festival you should not miss. Held at Vagamon, Kerala is a 4 day event from February to March, professionals from around the globe and adventure enthusiasts are making this event a success for past 7 years.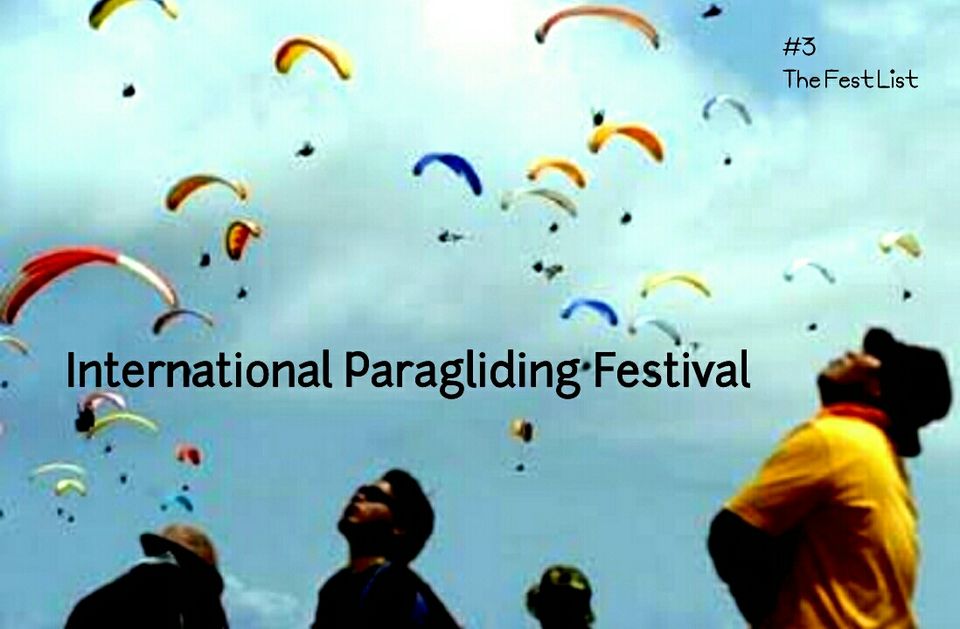 4. Uttarayan - International Kite Festival - Gujarat 
This festival has gained popularity in recent years. To celebrate the change of season, with kite flying tradition, attracts tourists and kite professionals in huge numbers. The sky filled with kites gives a beautiful view.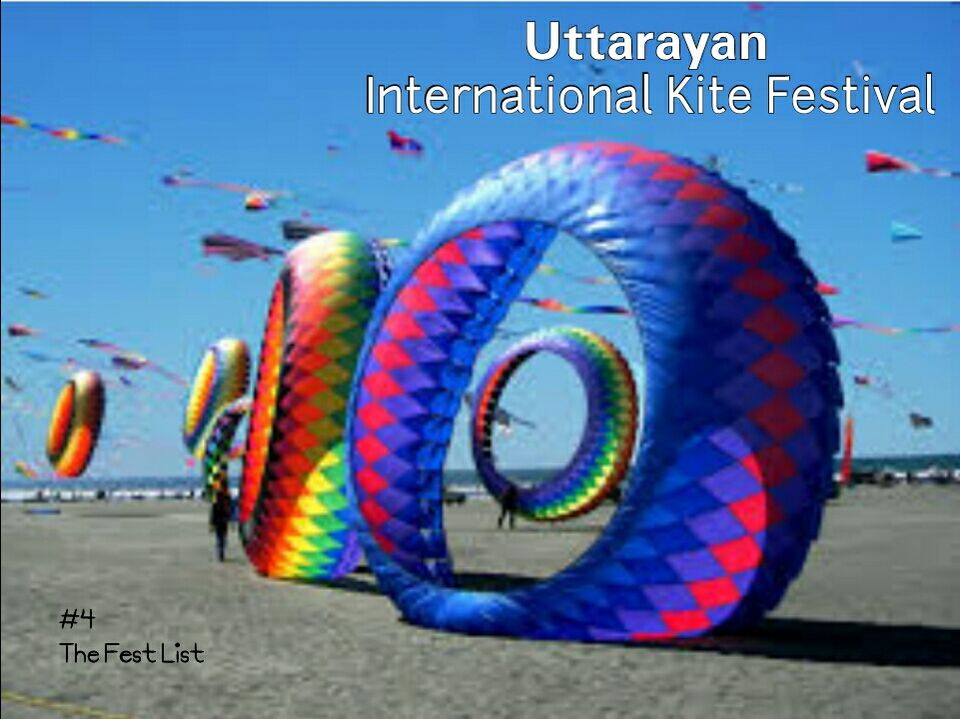 5. Losar - Tibetan New Year - DharamshalaIn February a three-day festival is celebrated that mixes sacred and secular practices -- prayers, ceremonies, hanging prayer flags, sacred and folk dancing, partying. It is the most widely celebrated of all Tibetan festivals and represents a time for all things to be purified and renewed. Candies, cakes and sweets are also offered at house altar.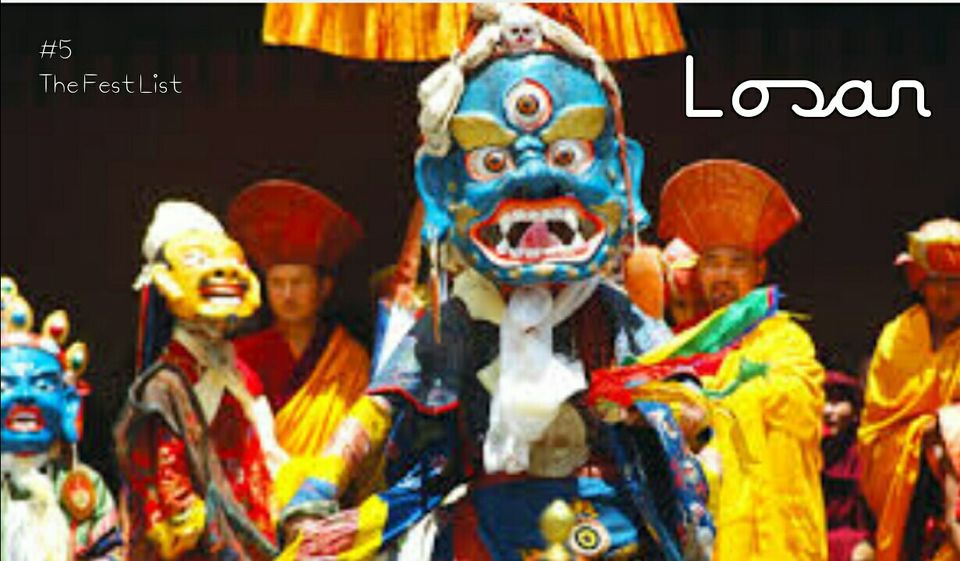 6. Hemis Festival - Ladakh The Hemis festival is one of the biggest and the most famous religious festivals of Ladakh and is an attraction for both the tourist and the local people.This festival is a celebration of the birth anniversary of spiritual leader Padmasambhava.This festival falls in the 5th month of Tibetan calendar and is in the month of June or the first half of July. The fanfare lasts for 2-3 days.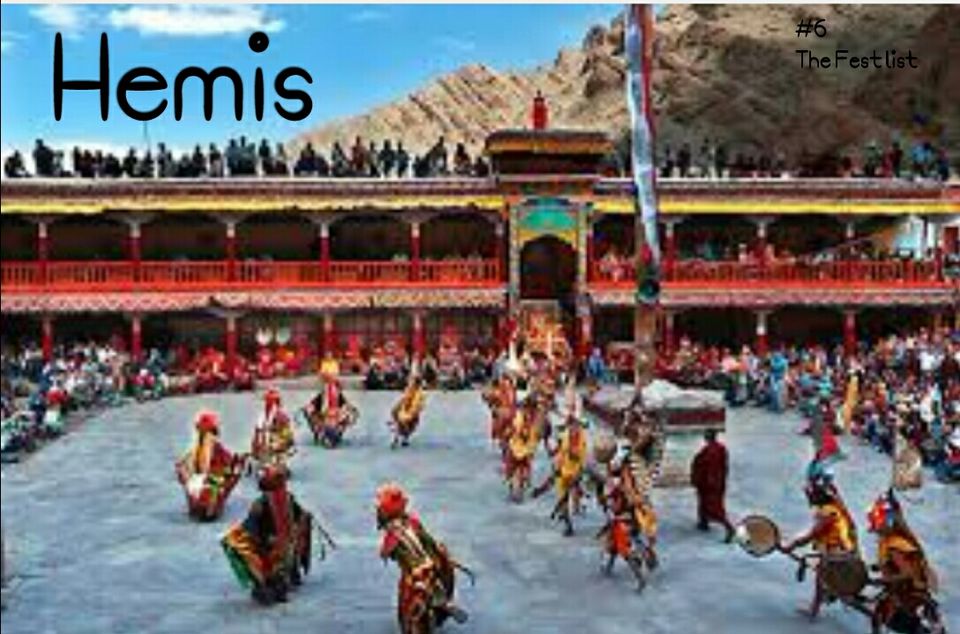 7. Skiing Festival - Auli It is held every year in February/March. Skiing competition takes place at Auli skiing slopes in which skiers from within and outside the country take part in this event. Cultural programmes are also organised to showcase the rich cultural heritage of Uttarakhand. Tourist visit to enjoy the serene and peaceful view of snow clad mountains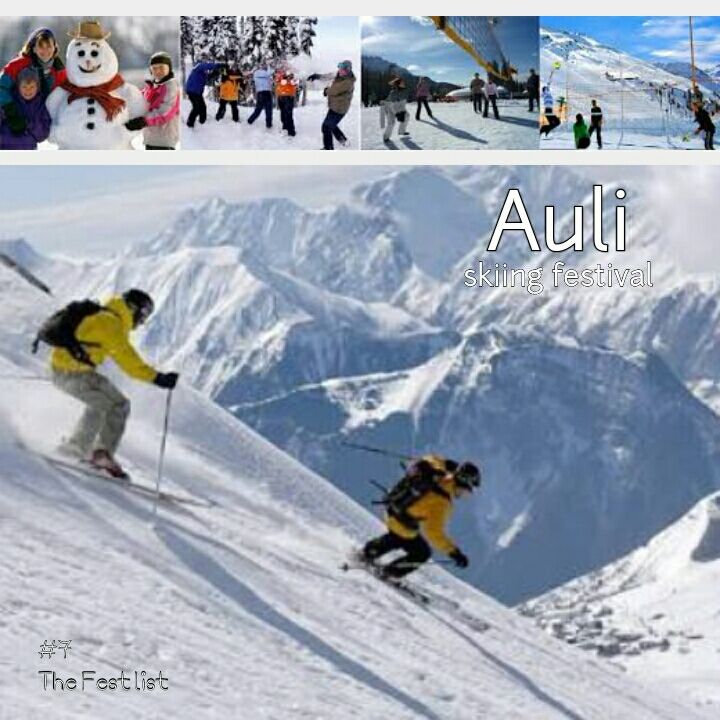 8. Vallam Kali - Boat Race - Kerela The 100–120 foot long canoes made of a wood locally called "Aanjili thadi" carrying 90- 110 rowers which moves like a snake through the channels, is an eye catching sight for any tourist. It is conducted on the second saturday of August every year.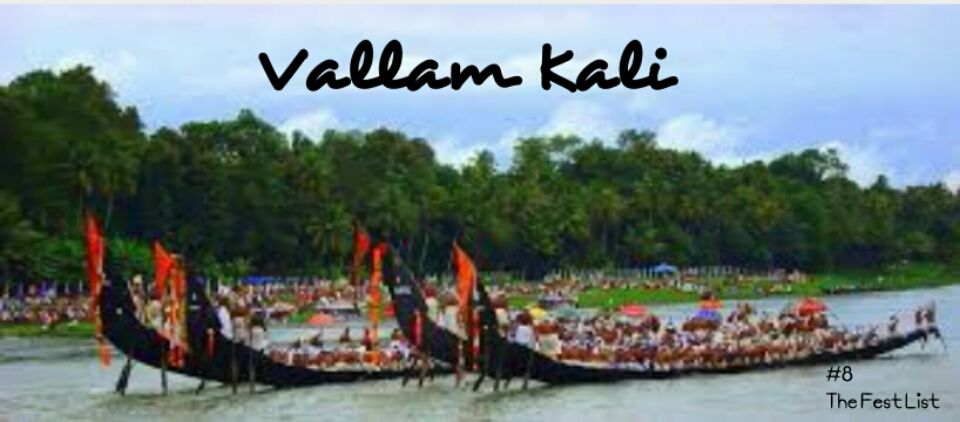 9.  Ziro Music Festival - Arunachal PradeshIn the beautiful Valley of Ziro lies at a height of over 5500 feet above sea level. It is surrounded from all sides by majestic misty mountains. 4days music festival is organised in September every year. Camping and multiple activities with performances by talented national and international music artists.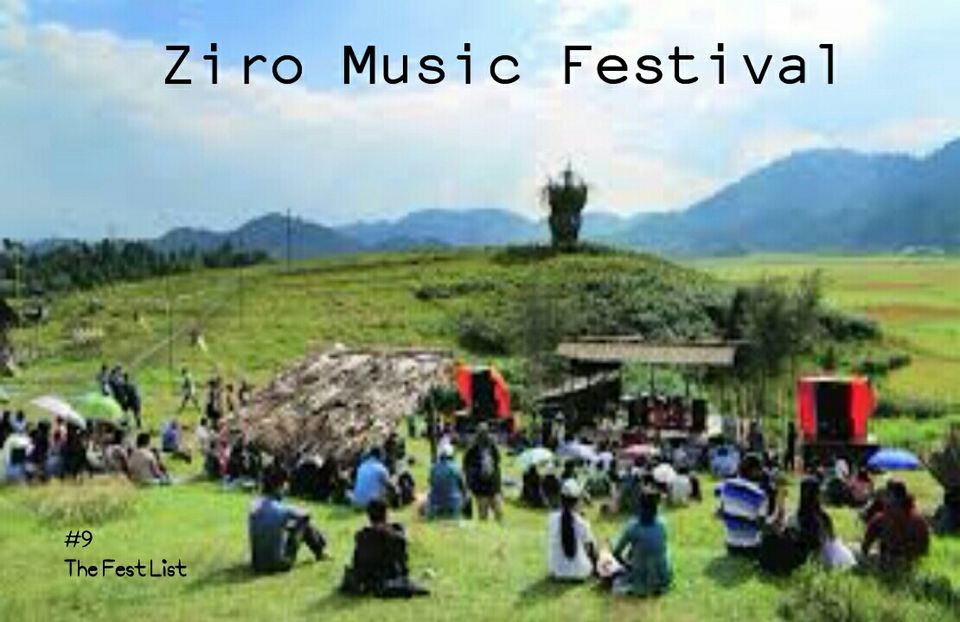 10. Desert Festival - Jaisalmer - Rajasthan It is held in January or  February every year. Celebrated with a number of cultural events, camel races, folk music and dance shows, turban tying competitions etc, the 3 day festival brings to life the traditions of the nomadic desert life of Jaisalmer.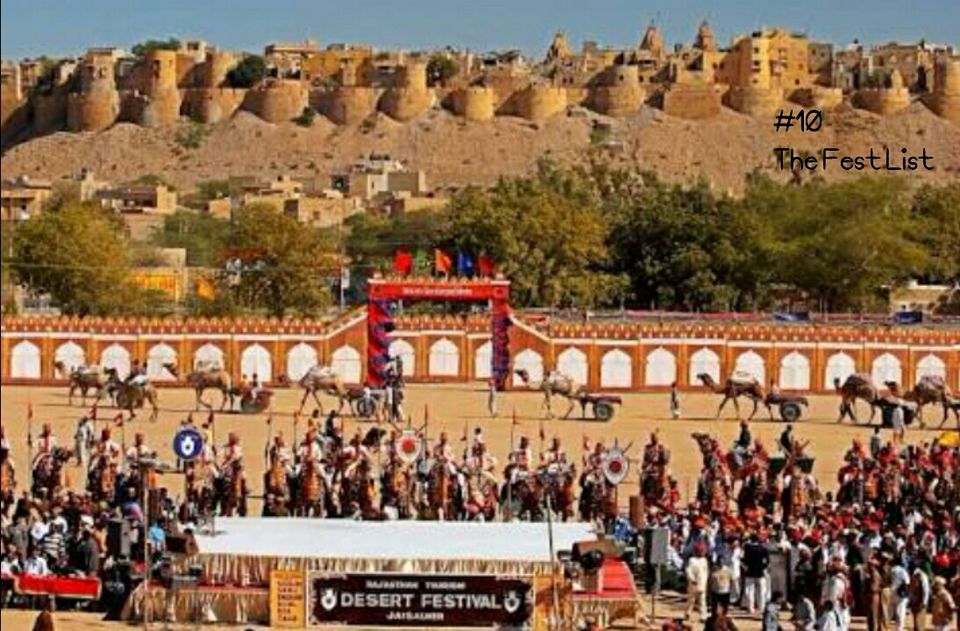 11. Rann Utsav - GujaratIs a Carnival of Music and Dance with magnificent beauty of White Rann / Dessert. It starts every year December onwards at Kutch, Gujarat and celebrated till Holi.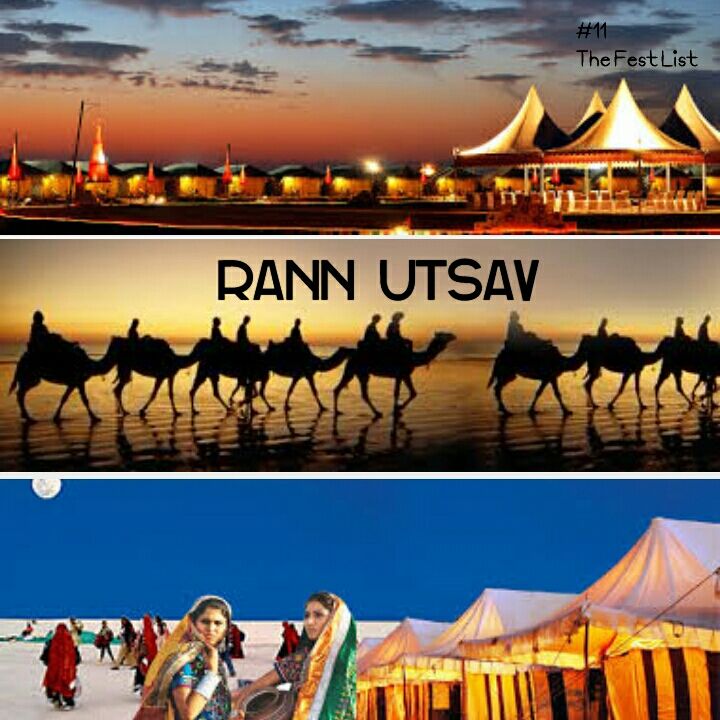 Image source : Google images