Hanoi and food kind of go hand in hand. The street food culture is amazing and to really understand the local vibe and culture you need to eat your way through it! Be more than a tourist. Be a traveller. 
It started with me trying to find a little food joint called Banh Cuon Gia Truyen
This little place had gotten some great reviews about their Vietnamese Rice Pancakes and I for one was dying to try it. 
The place was small and unfortunately quite unappetizing as it was very unclean. I wish the tables were not dirty and had less waste on the floor, but I found myself liking the translucent rice crepes (mine were stuffed with little shrimp). Was it the best place to grab lunch? Probably not. But the food was a thumbs up in my book.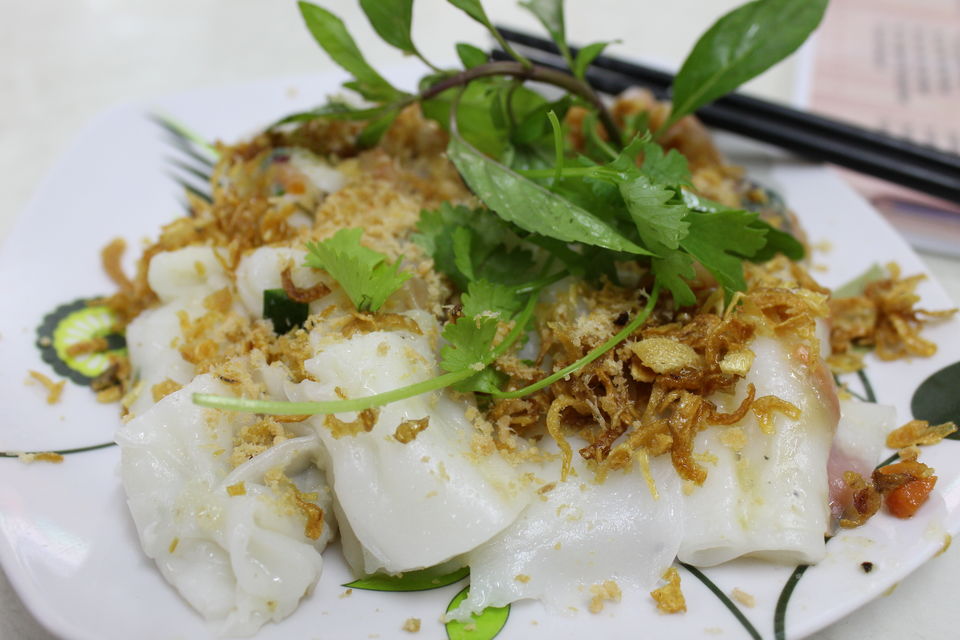 My next stop was to the extremely popular Cafe Giang. This was the ultimate stop for me to try the famous Egg Coffee. As weird as that might sound, the coffee is delicious! It tastes like an espresso dessert and looks beautiful!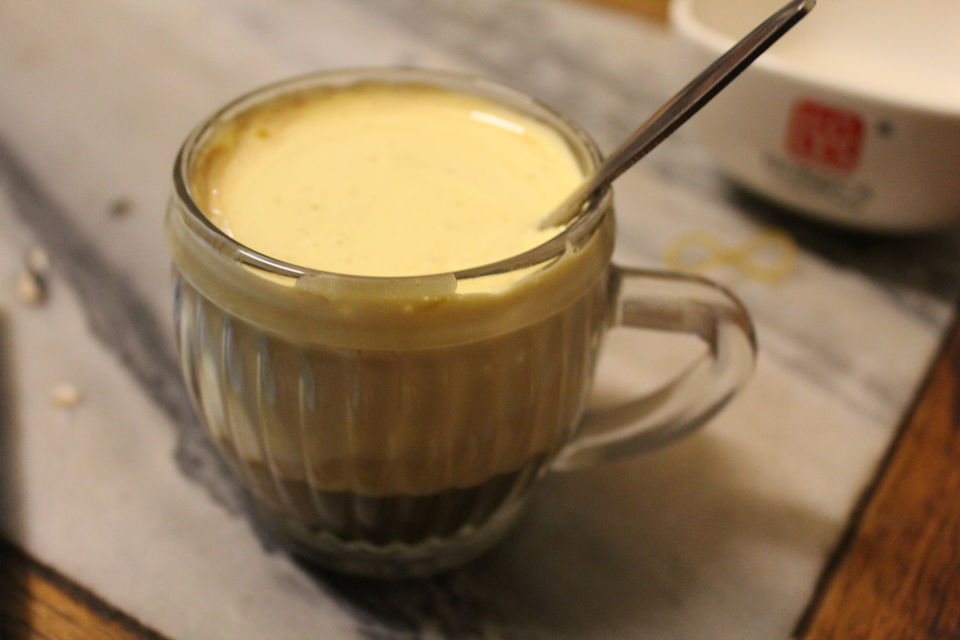 My mom and I came across this pretty little restaurant in the Hoan Khiem area called, 'The Little Hanoi' and the place was cute and there was wifi, and the waitress knew English and the food was yumm! We tried the crab fried spring rolls there and of course I got myself a large bowl of pho.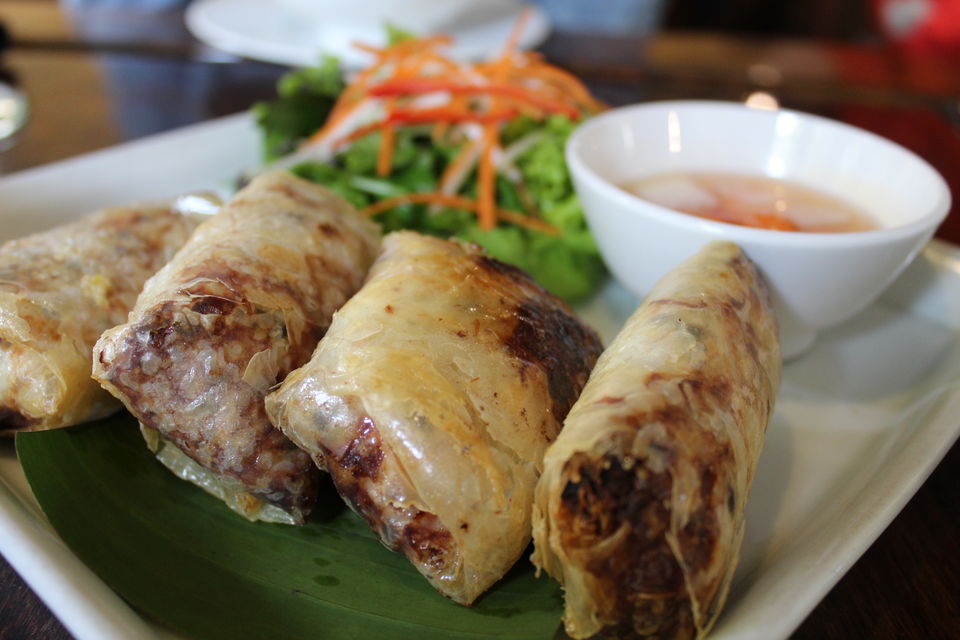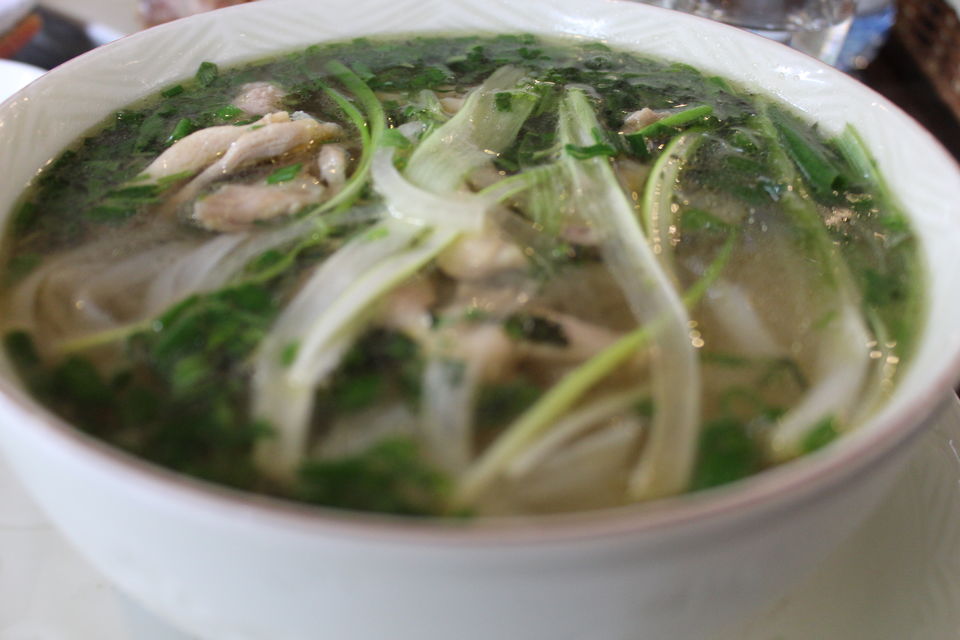 Next was a place I like countless others visited only because a certain Mr Obama and Mr Bourdian made famous. The little restaurant became famous 2 famous charismatic men went to eat local food there. A place called Bun Cha Huong Lien
As the same suggests its known for a Vietnamese dish called Bun Cha, that is served with vermicelli noodles, pork and broth. I like many others kept this place on my list after Obama made it famous and trust me the restaurant uses it for PR – they even have a special 'Obama' menu – the same meal he had while there. But the food was epic! I think Bun Cha is probably my favourite Vietnamese dish. And I'm usually not even a fan of pork meat! This had the right amount of spices to it which satisfied the Indian soul in me.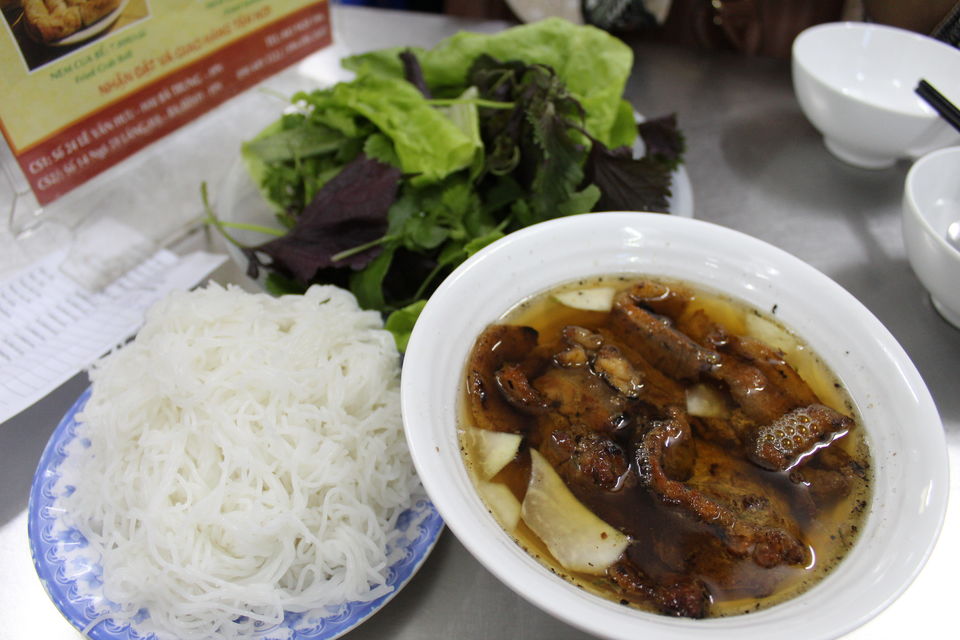 In 12 days in Vietnam I think I had at least 2 cups a day, I love Vietnamese coffee. And the day I was leaving Hanoi I wanted another cup of Egg Coffee, only this time thought I'll try a new place. Cafe Pho Co
The place was literally hidden in the market, with a clothing store in the front of it. It took me two circles around the block to spot the board. The vibe is extremely vintage and you have to climb old winding stairs to get to the little terrace where they serve their coffee (I feel bad for the waitresses)
The coffee in Giang as better according to me, but this won't disappoint you either. Sit on the terrace, sip on coffee and try to spot the lake between buildings.