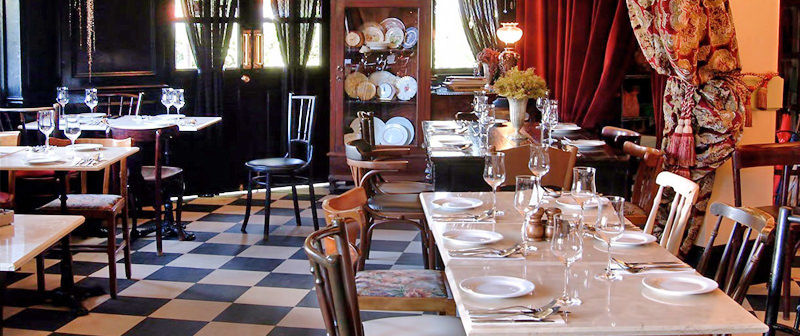 If your tummy does a victorious backflip every time you tuck into some mouth-watering French food, laced with sophisticated flavours and prepared ingeniously, then you know that you are a French foodie.
Quick Travel Tip: Situated in prime locations, the simplest and most convenient way to reach the French places to try their delicious food, would be to catch a bus, tickets for which can be bought from redbus.my as well. This helps to save time and money.
If you thought visiting Kuala Lumpur would mean 'bye-bye!' French cuisine, we have some good news for you. These restaurants bring the best of French food to KL and this is one food walk you will want to partake in every single time!
● French Feast, Tengkat Tong Shin: This one's for the classic French food lovers. Complete justice is done to favourites such as boeuf bourguignon, gloriously tender red wine-braised beef cheeks with glazed vegetables, with the stand-out dish being the house-baked bread and salmon rillettes.
● Nathalie's Gourmet Studio, Solaris Dutamas: French flavours are cleverly innovated by owner and self-taught chef Nathalie Arbefeuille at her charming gourmet studio. The addition of jellies to starters, foamy, light main course dishes, and soups that come with Parmesan cones and wafers—there's a yummy surprise in store with every spoonful.
● Yeast Bistronomy, Bangsar: Enter this boulangerie and you will be forgiven for believing you are sitting by Paris' many by-lanes and gorging on croissants, pastries, farmer's bread, baguettes and brioches and many more items that spell everything French.
● Maison Francaise: (French House) this place is a French fine-dining restaurant with a romantic, vintage feel. The interior design of white walls, terrazzo floors, modern crystal chandeliers and white tablecloth-covered tables, the decor is doubtlessly classy.