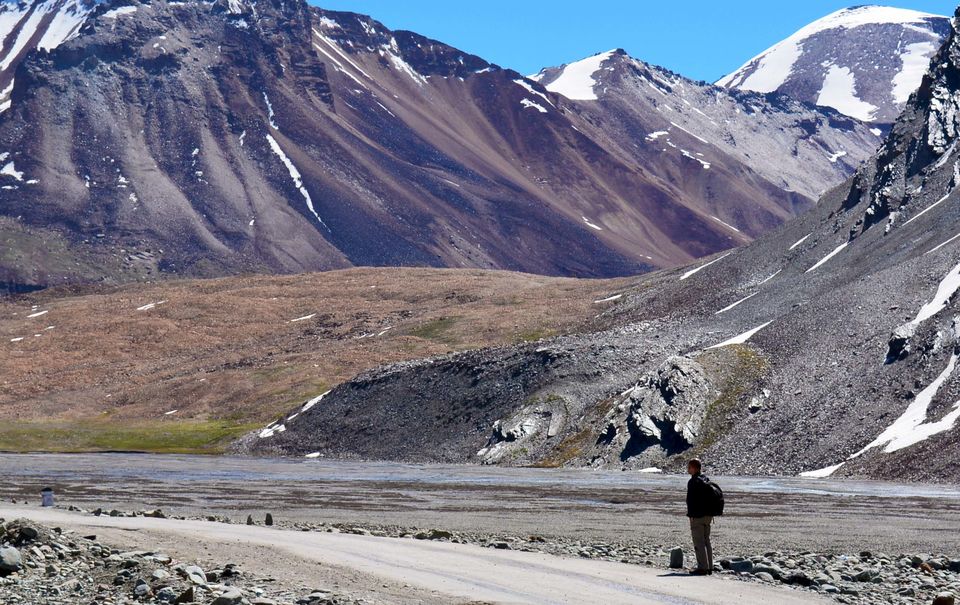 A trip to Ladakh had been on my bucket list for a long time. Last July, I made a solo backpacking trip to Ladakh and checked off another box in my long bucket list. Although I could have made this trip more comfortable by spending more money, I purposely wanted it to be challenging. My plan was to commute the way local people did, camp in the wild and eat at inexpensive restaurants. I believe, the less money you spend on a trip, the better you connect with the people and the place. At the end, I completed this trip in less than ₹8000. In hindsight, I feel that it was a great decision to plan the trip on a shoe-string budget.
I started my trip from Delhi. Public and private buses travel frequently from Delhi to Manali. An overnight bus journey brought me to Manali, which is a beautiful town set in the lower Himalayas. I spent a chilly night in Manali sleeping on a bench in the bus stand. People passing by were staring to figure out why a sober looking boy would sleep that way. Next morning, I set-off to Leh in an HRTC bus.
Manali-Leh highway is one of the highest highways in the world and is only open for 4-5 months per year due to snow. Travelers make a trip to Ladakh not only for the attractions in Ladakh, but also for the fascinating road journey. The highway crosses through high mountain passes meandering through the mighty Himalayas.
I will be unable to describe the beauty of the journey through words but I will try through my photographs.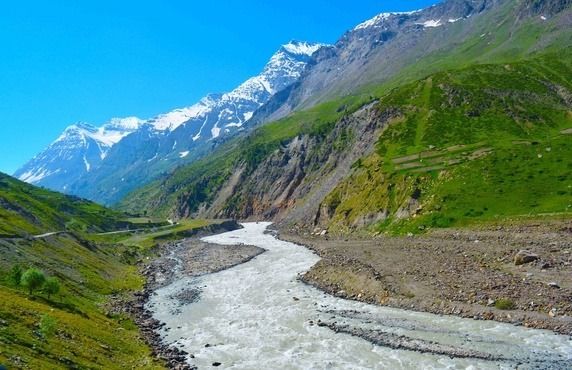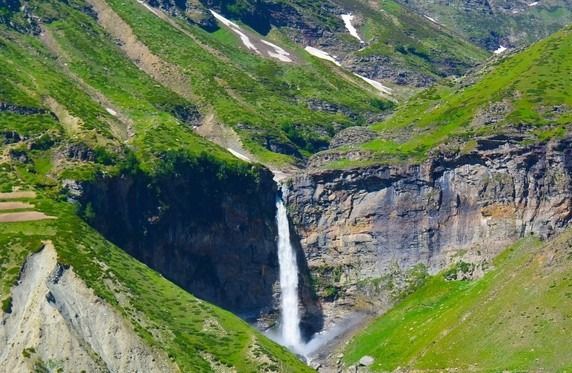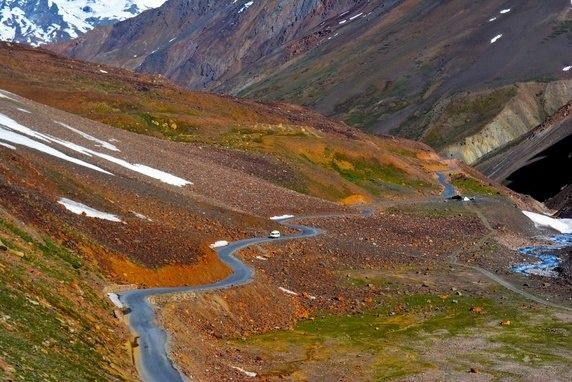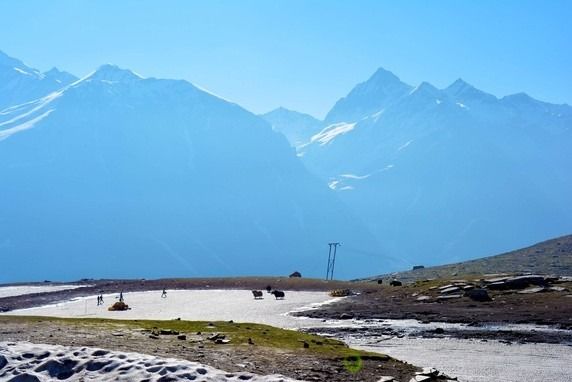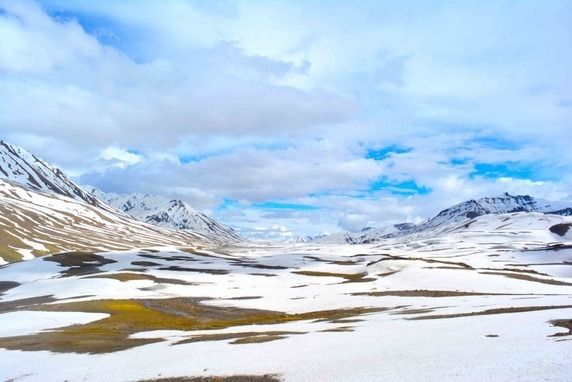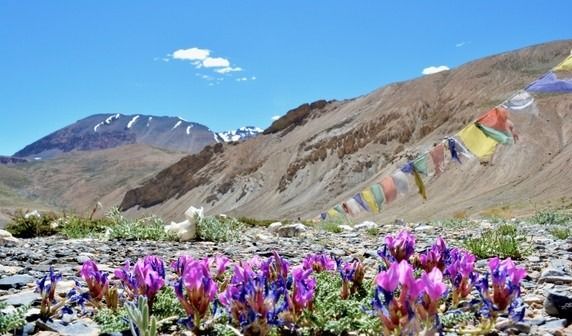 "You know how everyone's always saying seize the moment? I don't know, I'm kind of thinking it's the other way around, you know, like the moment seizes us." —Boyhood
Vast stretches of uninhabited pristine land are a pleasant surprise for a country like India, which is known for crowd and noise. The journey from Manali to Leh takes 2 days with a night halt in a place called Keylong.
I booked a dorm in Keylong for Rs. 60. I can't imagine an accommodation cheaper than this! In the dorm, I met two Czech women and two Indian men who were also on their way to Ladakh. In the evening, we went for a stroll down the little town of Keylong to have dinner. We were joined by other travelers from across the globe- two Russians, one Japanese, one Columbian, one German, and an American. We had a wonderful time interacting with people from different culture and background.
Early next morning, we set off from Keylong in a public bus. On the way, our bus was interrupted by a rock that had fallen off the cliff. There was no help nearby.
Everyone got off the bus and many of them started to push the rock to slide it down the valley. At first, it seemed immovable. But everyone took turns to move it bit by bit. It was amazing to see people from different nationalities and cultures shouting in unison to encourage others to push harder.
You realize that our inner humane bonds surpass the boundaries of borders, cultures, and religion. I too tried my hand in the final push off the road. We all exclaimed with joy, "We did it!" while celebrating our little victory.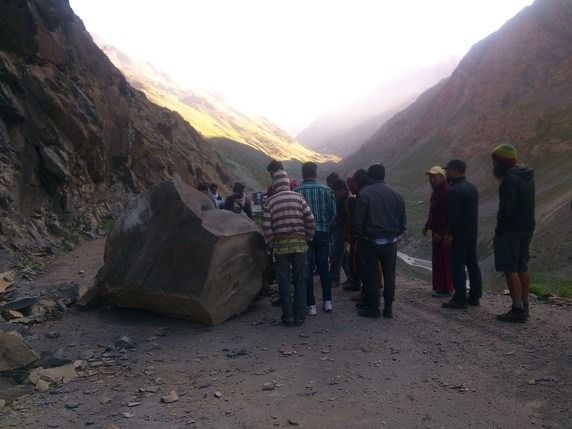 We reached Pang in the afternoon and had our lunch at a roadside tented restaurant. We had only moved a few miles from Pang, when our bus broke down. While the driver and his assistant were busy fixing the bus, people were having a nice time enjoying the surreal landscape and getting to know each other. One of the Russian guys took out his Mandolin and started singing. Others sat around in a circle and started singing in unison. It was amazing.
Now it had been 4 hours and it started getting dark. Many of us started showing symptoms of mountain sickness. We were stranded in the middle of nowhere. Fortunately, army trucks were passing by, and a Major gave his time to know our plight. After an hour, he sent an army bus to take everyone to the nearest tented campsite. It took another couple of hours to fix the bus, and it finally came to pick us at 8 P.M.
We reached Leh at 2:30 in the morning. The journey, which was supposed to take 14 hours, took 21. And yet, it was totally worth it! Since it was very late, most of the hotels were closed. We spent the night sleeping in the bus itself!
I had been traveling continuously for three days, and I dearly longed for a comfortable bed, a hot water bath and some privacy. In the morning, I checked into a hotel. I had a sound sleep throughout the day. In the evening, I went out to explore the local handicraft market of Leh. It had been 3 days in the mountains and I felt that I was properly acclimatized. So, early morning next day, I set-off for a solo four-day trek.
Booking a taxi to the trekking point, which was 22 km from Leh would have cost around Rs. 2000. A taxi was out of my budget so I set out from Leh on foot. I kept walking and signaled every vehicle that passed for a hike. Hitch-hiking on a car, a motorcycle, a scooter, and a pickup truck to cover 22 km! I had planned to do this trek all by myself so I didn't have the luxury of a guide, porter, or donkeys.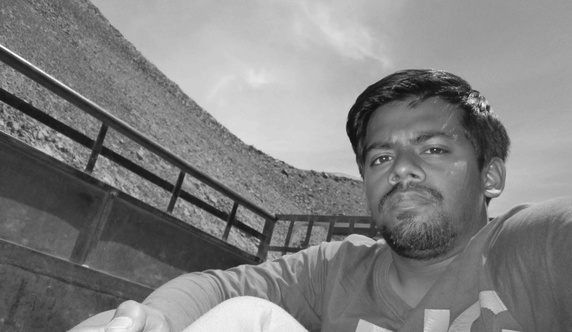 I was all alone in an unknown land where I had never been before. It was was a bit risky, but what good is an adventure if there is no risk associated with it! I trekked for a couple of days alone. I would camp and eat near the tiny villages that I encountered on the way. Sometimes it was scary. Like, a night when there was no one within miles except a dog. I befriended this dog and had a long conversation with him.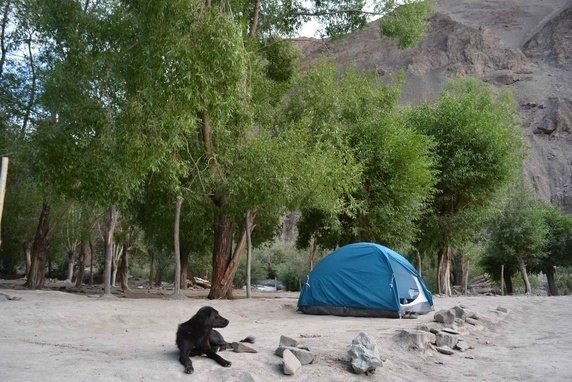 In the night, I was freezing with cold. I tried to make fire but failed.
Next day, I met two Japanese and Israeli fellow trekkers who would be my companions for the next two days. On the way, we encountered tiny villages where we had some delicious Ladakhi dishes like momo, thukpa and skyu. Local people of Ladakh are very warm and hospitable. Everyone greets you with a happy Julley (greeting in Ladakhi language) with a big smile on their face.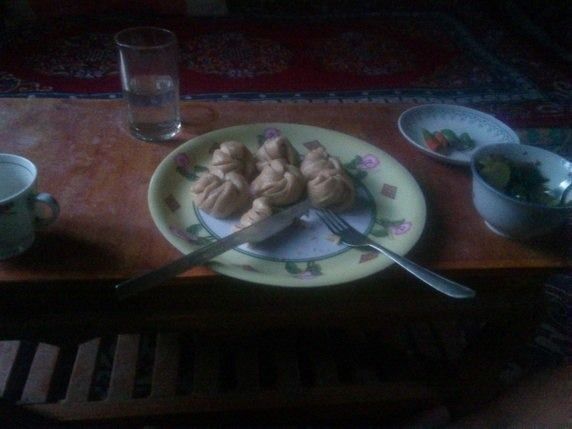 I trekked for around 60 km over 4 days with a weight of 12 kg on my back. Excitement overshadowed tiredness. The journey went through vast stretches of arid landscape, gorges of the Indus River, shallow streams of water, tiny Buddhist villages with old monasteries, lush green patches of vegetation, and snow-capped high mountain passes. This was one of the best treks I had done.
The solo trip gave me memories that I will cherish for my whole life. This trip taught me to cherish all experiences, no matter how difficult.
Have fond memories from a trip that you just took? Share them on Tripoto by creating a blog here.
Frequent Searches Leading To This Page:-
leh ladakh itinerary for 12 days, ladakh solo trip package, leh ladakh itinerary from manali, best tour packages for ladakh, ladakh bus tours packages, leh ladakh road trip packages, ladakh monastery tour packages