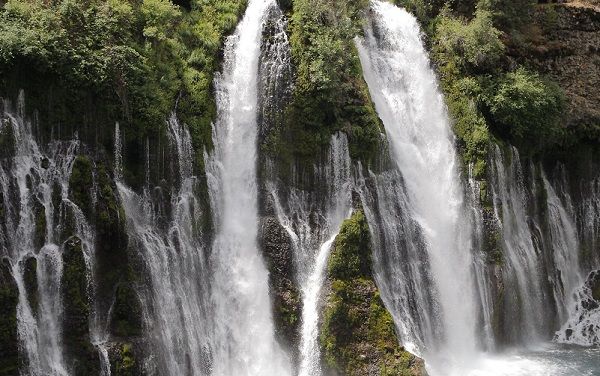 The state of Washington is one of the most scenic states in the country. There are hundreds of parks here for you to explore that offer some of the best camping and hiking anywhere. Bordering on Canada, it shares a vast expanse of forests and lakes. Outside of the city of Seattle are the beautiful San Juan Islands, which are a must see if you come to Washington.
Here are my 5 Favorite Places for Camping and Hiking in Washington:
Secluded and located between Winthrop and Lake Chelan the park has been an angler's choice for years and is a very popular place among those living in Washington and for tourists as well.
The Park was badly burnt when the Carlton Complex wildfire spread throughout the park and the remains of that devastating fire is still very much evident but you can see how fast nature springs back.
The 174 acre camping area is where the pine forests end and the lake provides hikers two miles of a winding shoreline that is a very scenic. The terrain and be rough and uneven, a pair of hiking poles is advisable.
This is a 65-acre campsite and just the ideal one for those who want to relax and unwind after the hustle and bustle of daily life. The park is a sheer beauty with ample recreational facilities such hiking, boating, fishing and hunting. The park is generally open all year round. Keep in mind if you go during the rainy season, you will want to wear waterproof shoes or boots and a rain coat.
It is 194 acres of sheer bliss if that is what you are looking at when you arrive at the park and it is just the place to enjoy some quality outdoor recreational activities especially if you are in a group. The park has an automated pay station to purchase boat permits as required and the spectacular 8,000 plus salt water shoreline is what draws many here.
A massive 748 acre that offers something for everyone. The park has an abundance of campsites and hiking trails that are suitable for just about everyone. The park has a long 7,500 feet freshwater shoreline which skirts the Rufus Woods Lake and is near the Chief Joseph Dam where the lake is a part of the Columbia river.
Another massive 700 acre expanse for visitors to enjoy the outdoors and have some fun while viewing some wild life such as deer, bears and many varieties of birds. Beavers, squirrels and raccoons are also everywhere in the park and is a paradise for those looking to see wild animals. There are ample places to rest and the 9 mile trail is something that people of all abilities can explore.