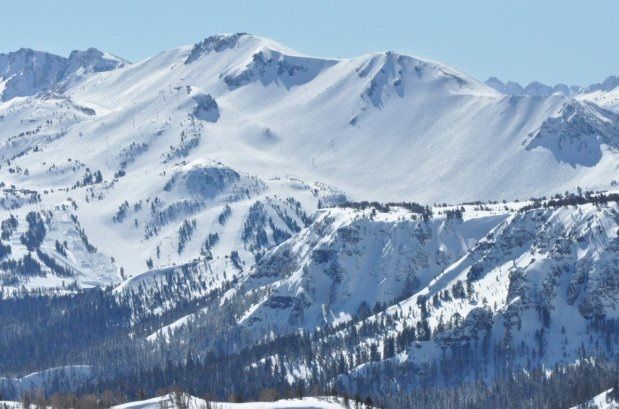 It's what the Red Hot Chili Peppers called Californiacation – this state isn't just about celebrities and partying; it's also one of the best and most entertaining places to snowboard and ski.

California, among others, is an optimal US state to ski in because of the numerous ski resorts which are available to visit. Below, you can find a list of five ski resorts in California which will peak your interest in skiing in this culture-rich state.
1. Mammoth Mountain
Mammoth mountain is considered to be one of California's best ski resorts. Along with its various amenities, you can also plan your entire trip online.

On their website, you can find the weather conditions of the mountain, the amenities they provide, and you can even have group vacations and weddings there. The resort itself is rather pricey, as is the passes to go on skiing, but it's very worth it.

Not only this, but Mammouth Mountain is not simply a winter visit. It's close to various other places, like Yosemite, where you can go fishing in your spare time.

2. Big Bear Lake
At Big Bear Lake, there are places to stay, amenities, and much more! The ski resort is pet friendly and there is a variety of cabins, beds and breakfasts, lodges, etc. for you to sleep in so you can stay there as you travel. Within the village, you can find live concerts and entertainment at The Cave. I have Big Bear extremely cold, so dress warm, especially your extremities like hands and feet. I would recommend some Smart Wool ski socks and Outdoor Research gloves.

3. Mount Waterman
Located in the San Gabriel Mountains, Mount Waterman is an ideal place to go skiing in California. The terrain is split between several levels of experience: twenty percent of it is dedicated to beginners, twenty percent to intermediate, and sixty percent to advanced.
4. South Lake Tahoe
This area is perfect for both canoeing and skiing; though, you're probably more interested in skiing if you're reading this. South Lake Tahoe is home to the biggest alpine lake in North America and tahoesouth.com has webcams available so that you can see the unbelievable views of this resort.

There's also water sports, blackjack, more winter sports, etc. South Lake Tahoe is a great place for a vacation so that you, your family, friends, etc. can have a memorable trips.
5. Soda Springs Resort
Although the name is slightly amusing, Soda Springs Resort is home to one of the longest ski trails in Tahoe. It features a wonderful, classic mountain view. It has a relaxed atmosphere with plenty of pines around.

It's child-friendly and for kids under the age of eight years old, there's a section called Planet Kids, which is a snowplay area. If you're looking for something a little adventurous, however, there's also a tubing area which has twenty runs!
If you're looking for somewhere to go skiing for vacation, or for even a quick visit, California is on of the ideal destinations in the United Sates. There is so much to do there; it's full of fun, has a lovely climate, and luxurious resorts; therefore, it should be at the top of your list.