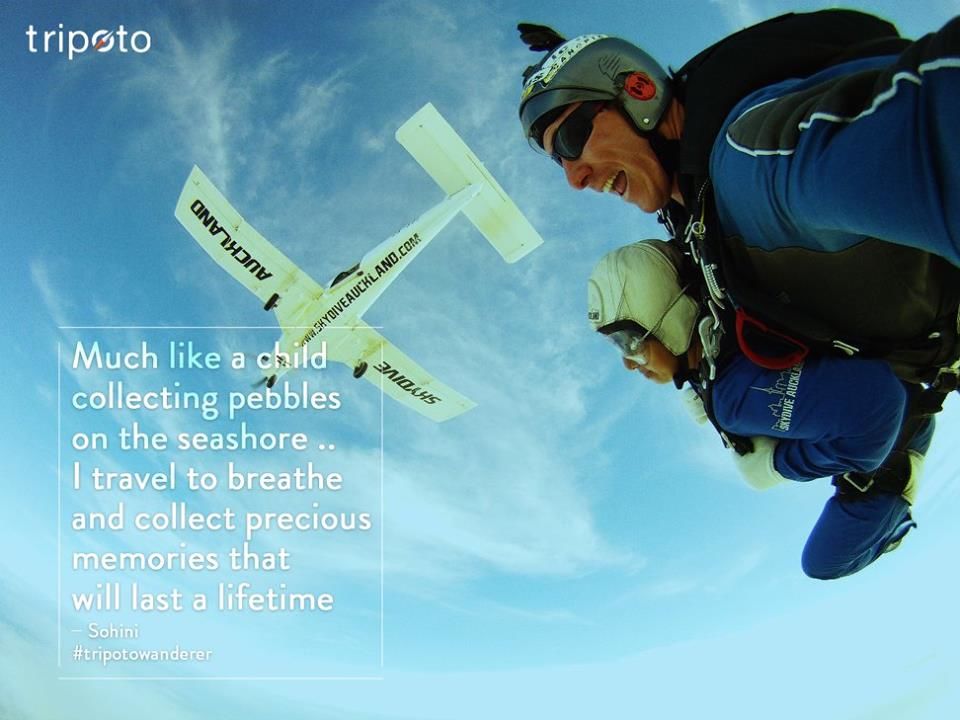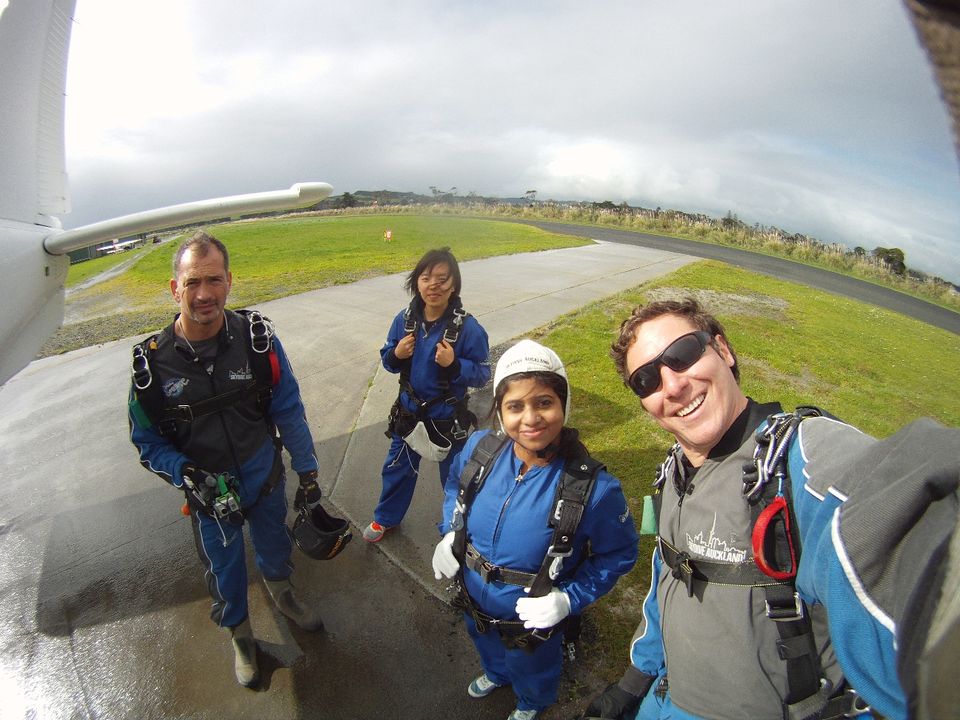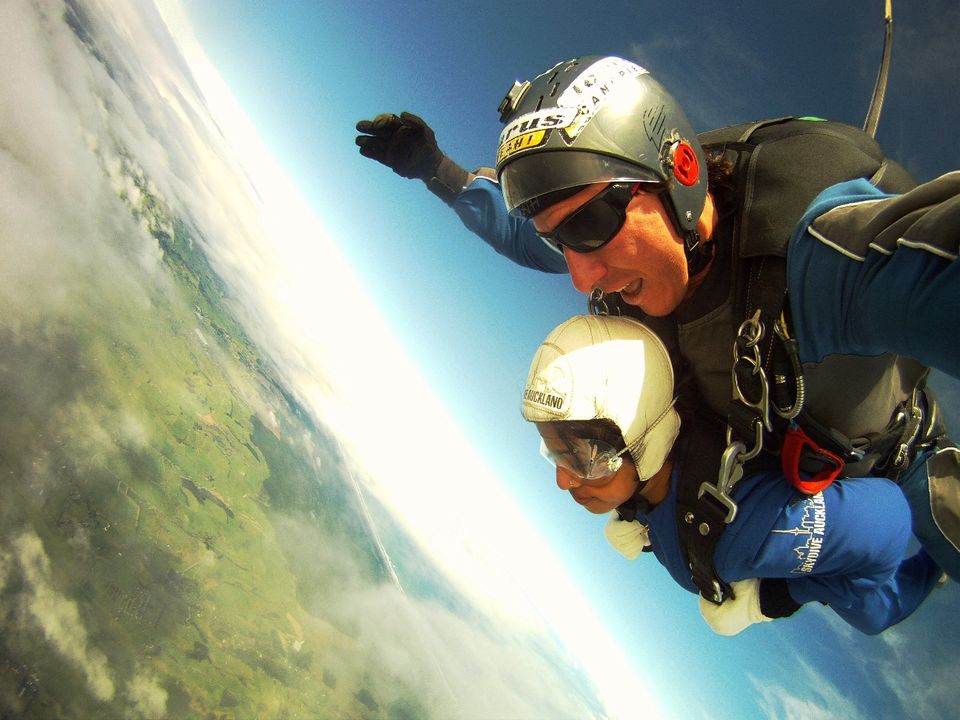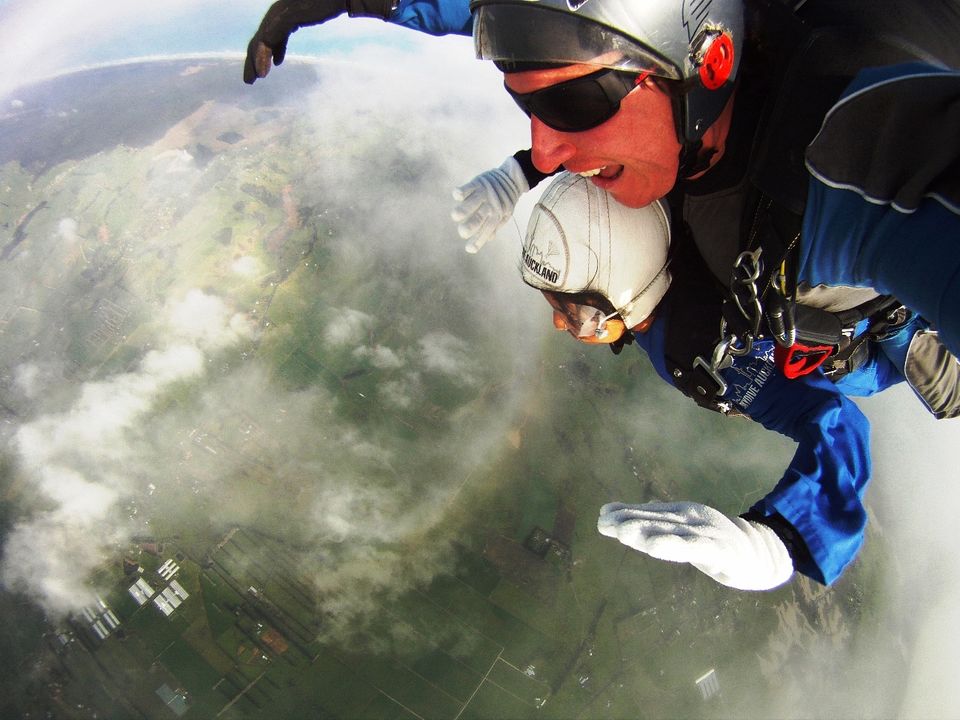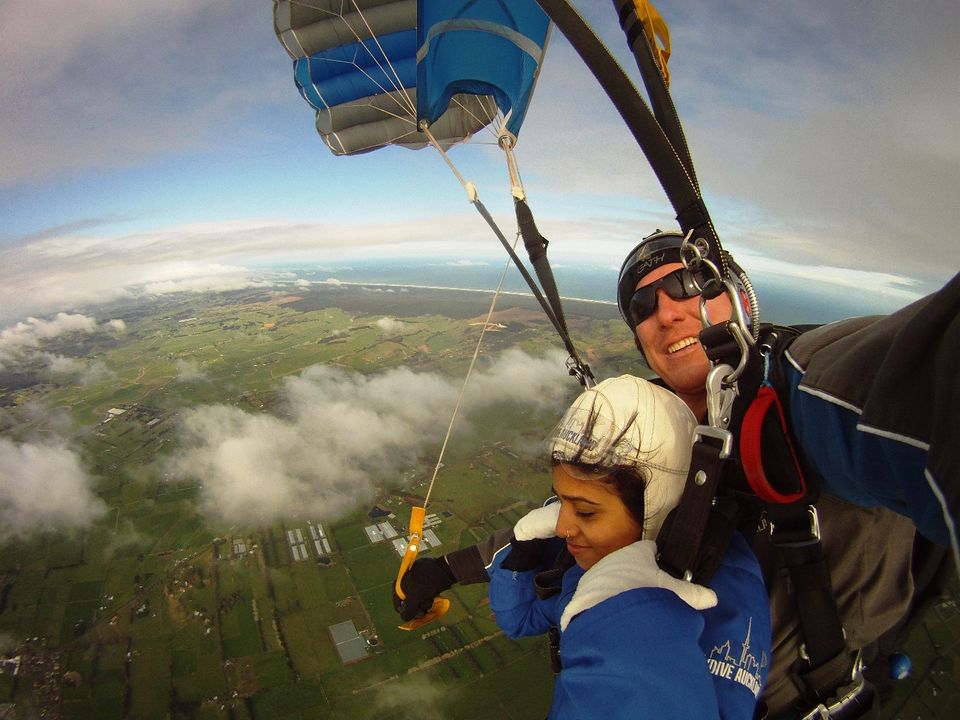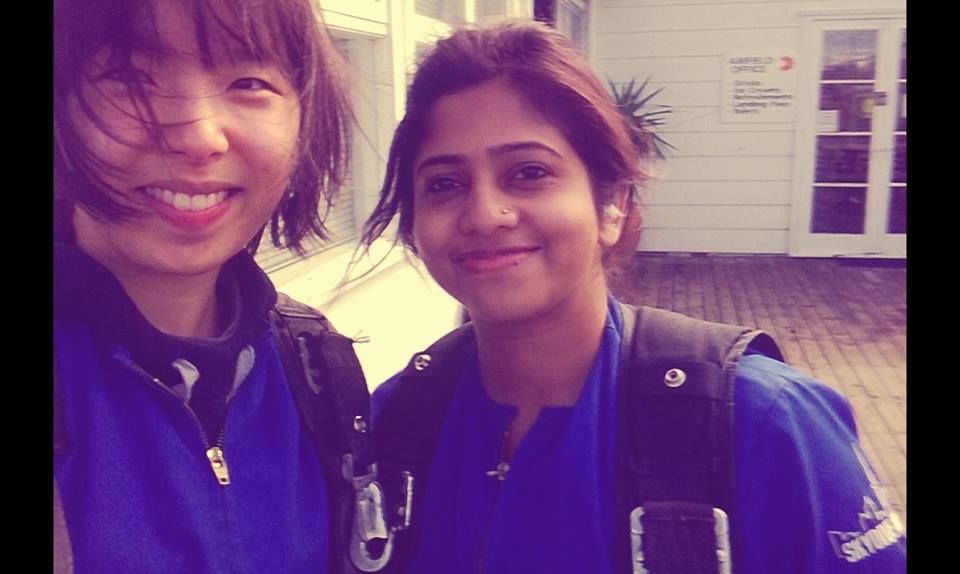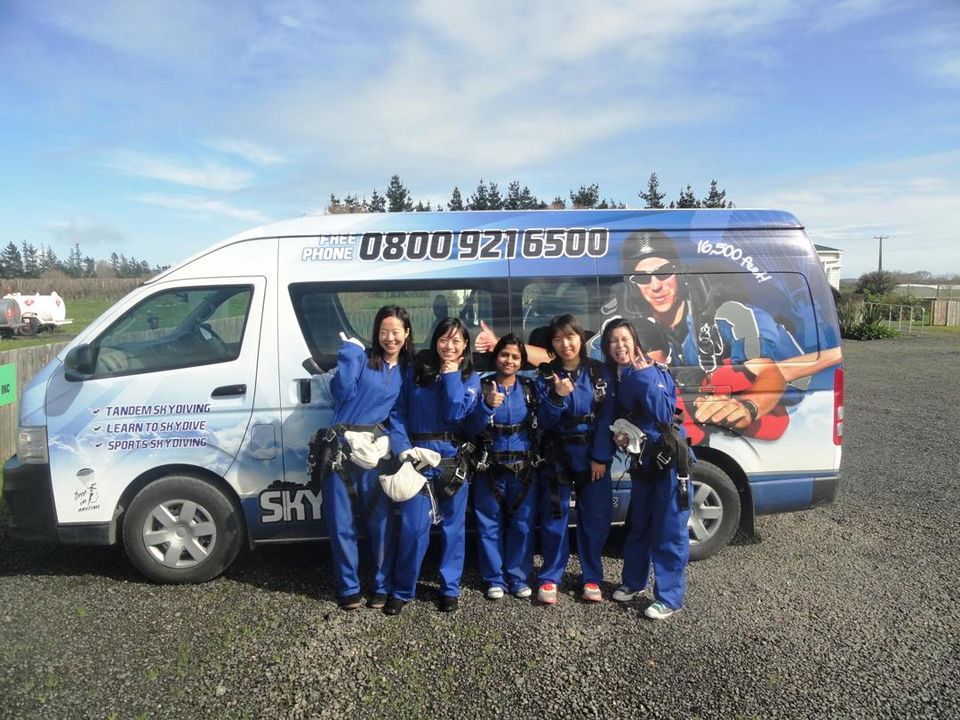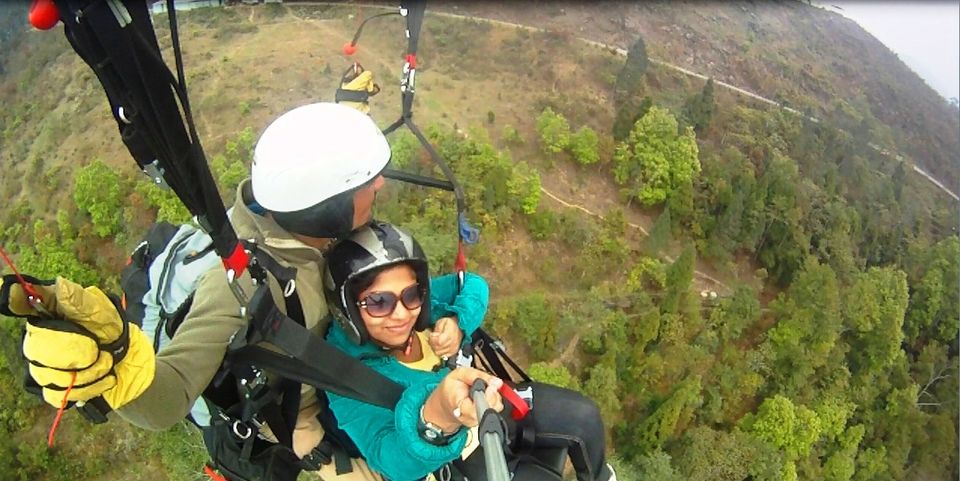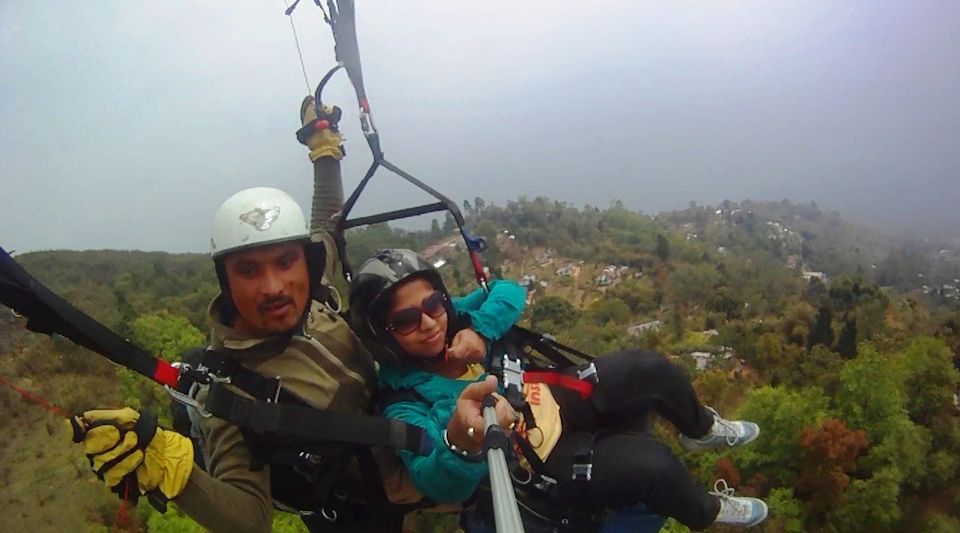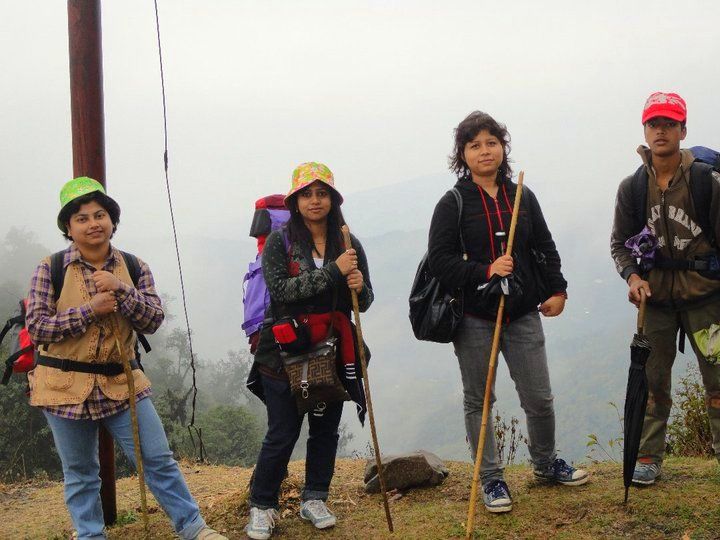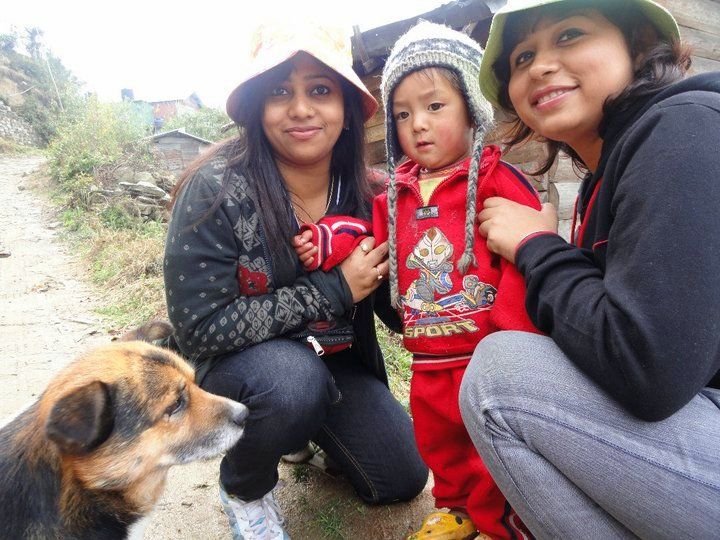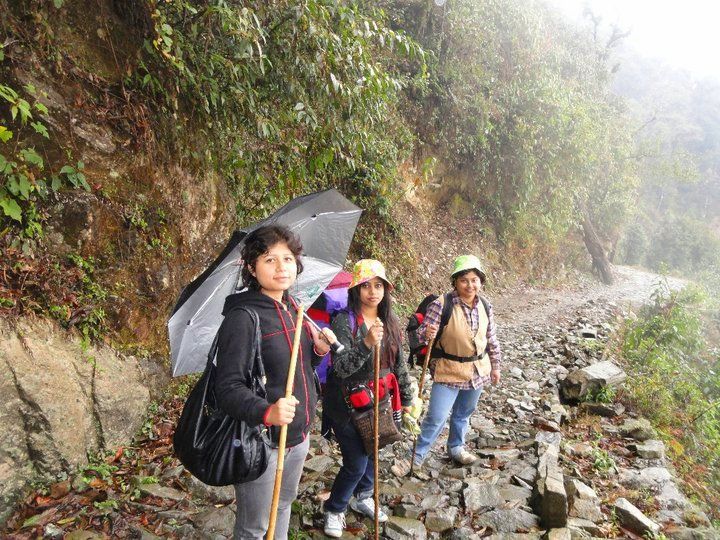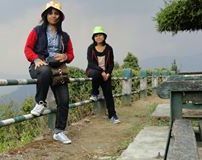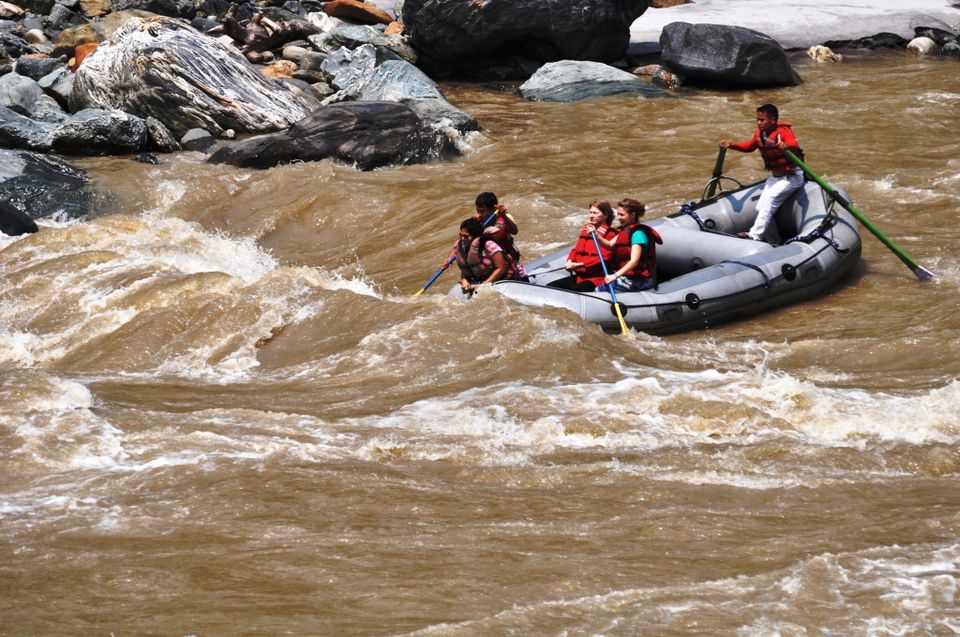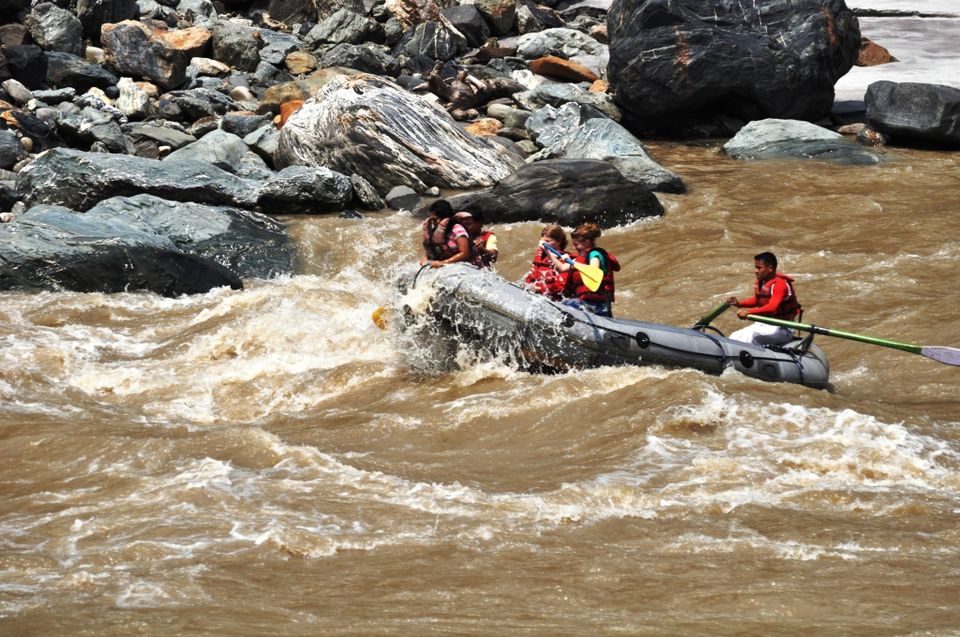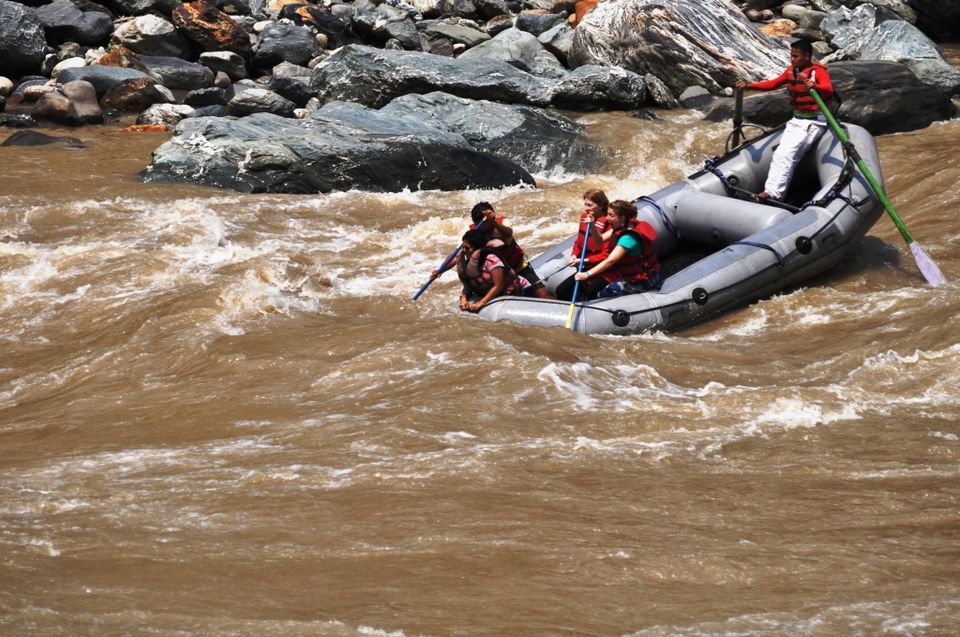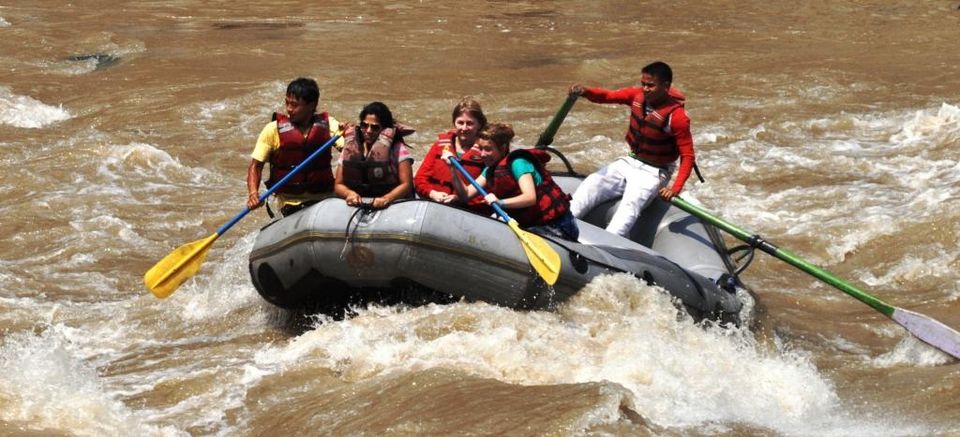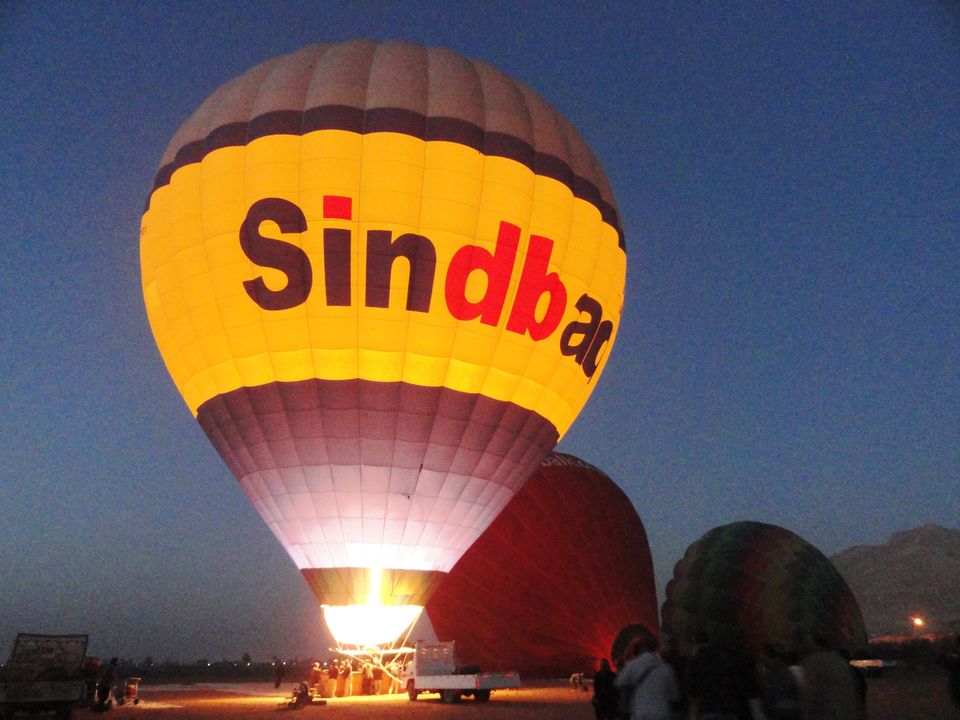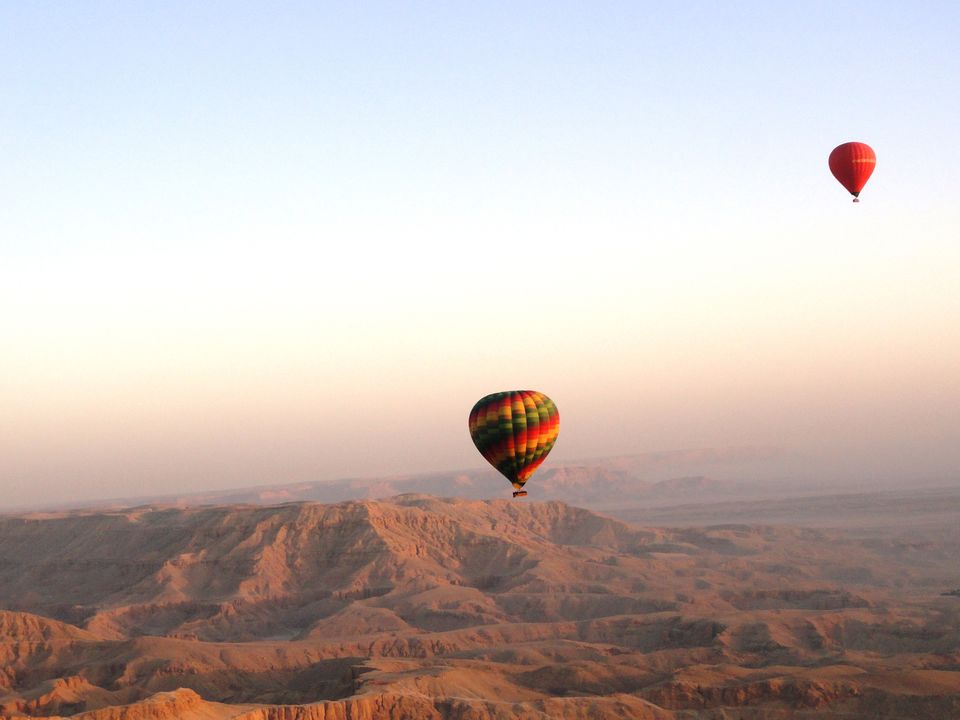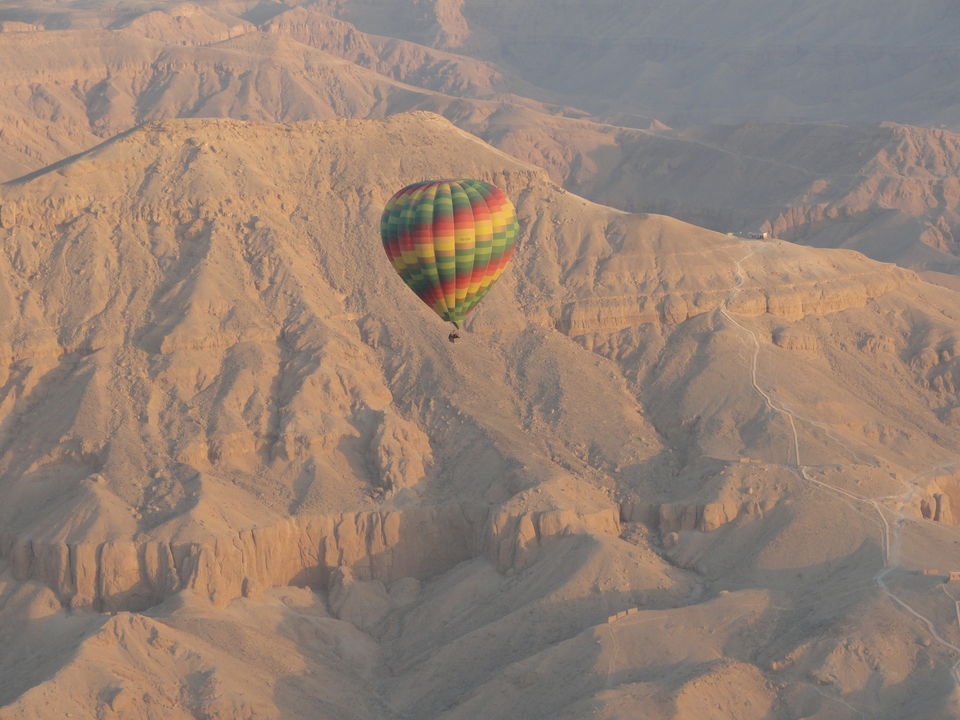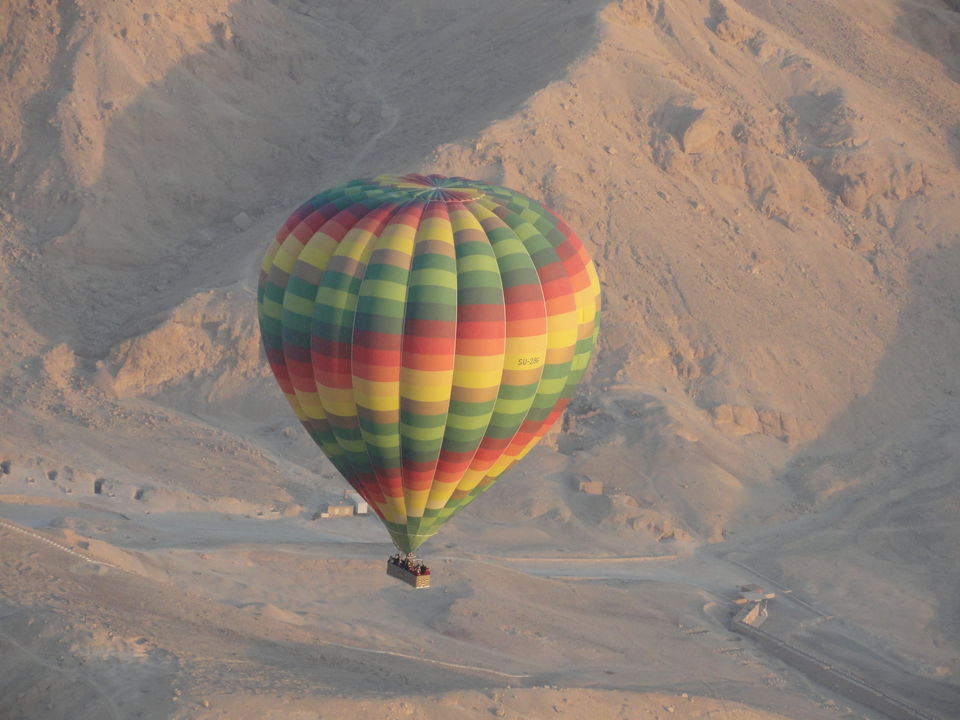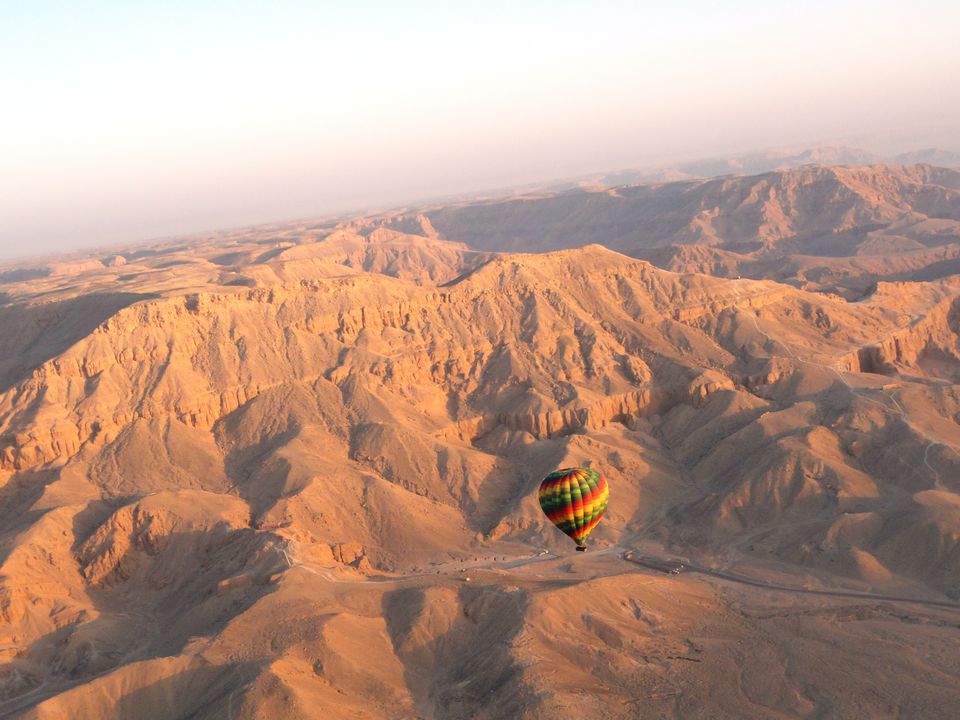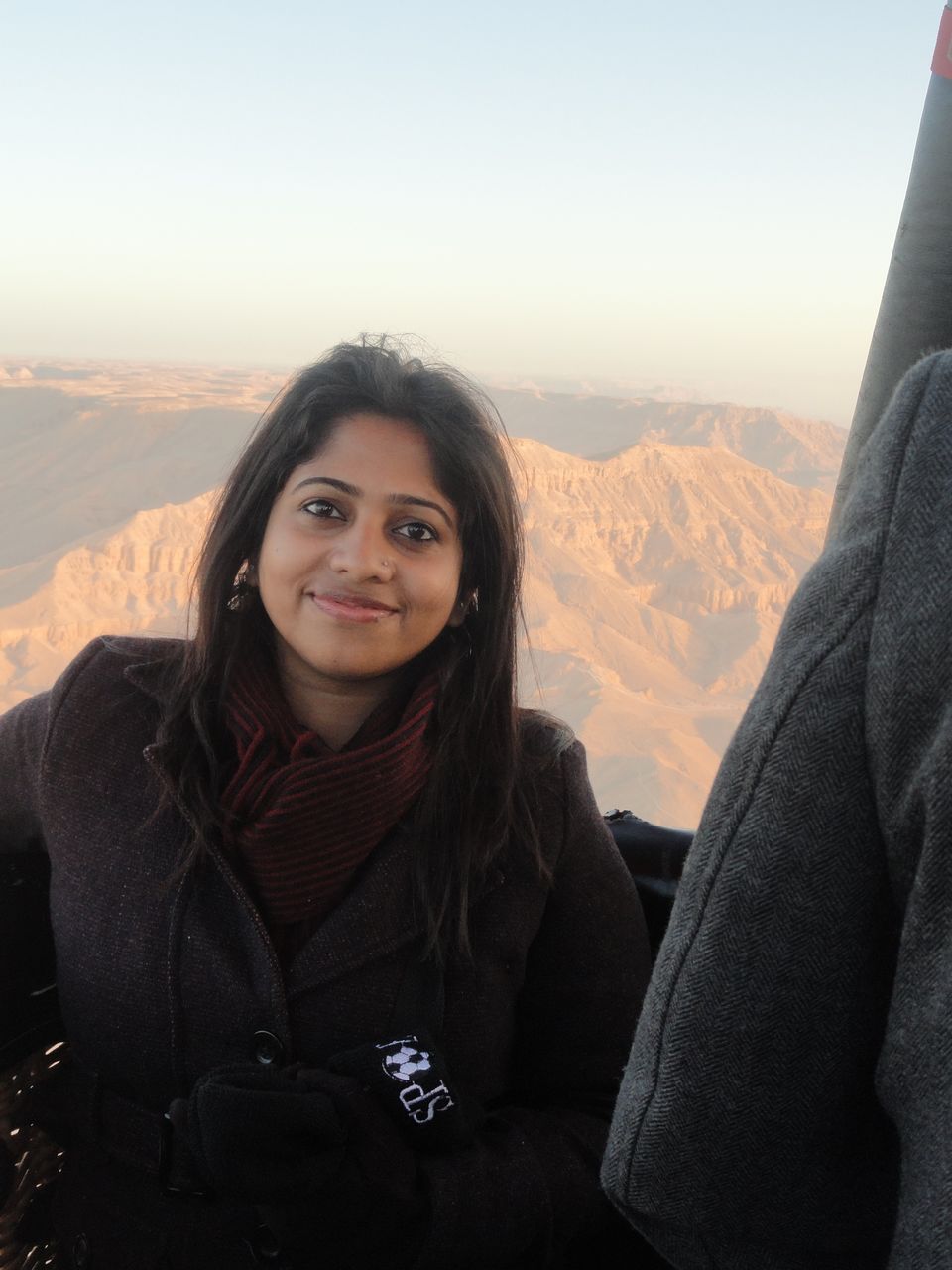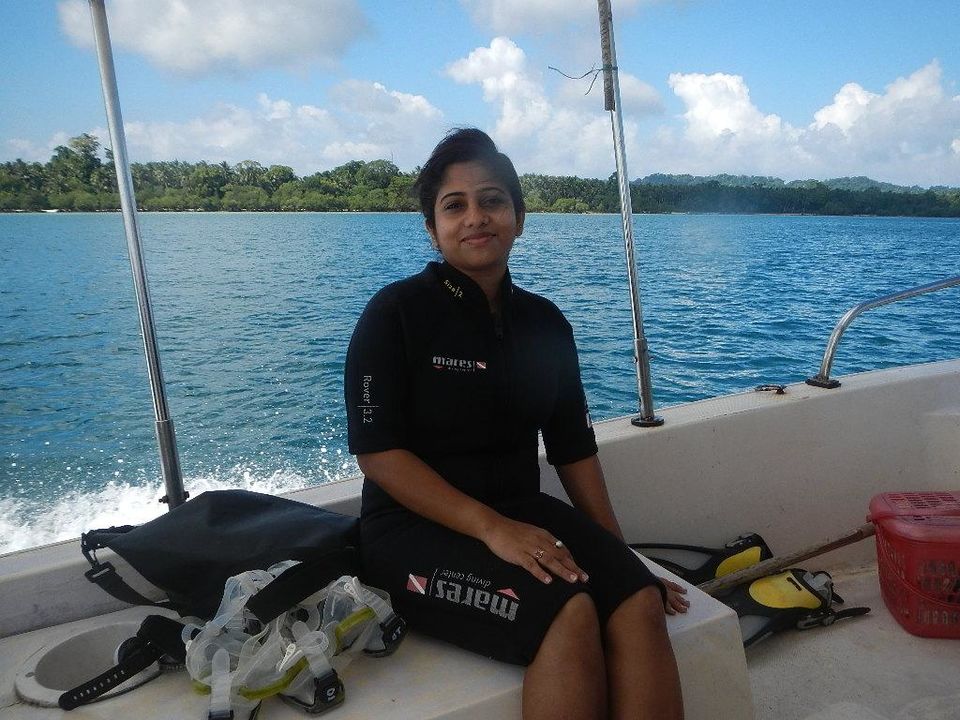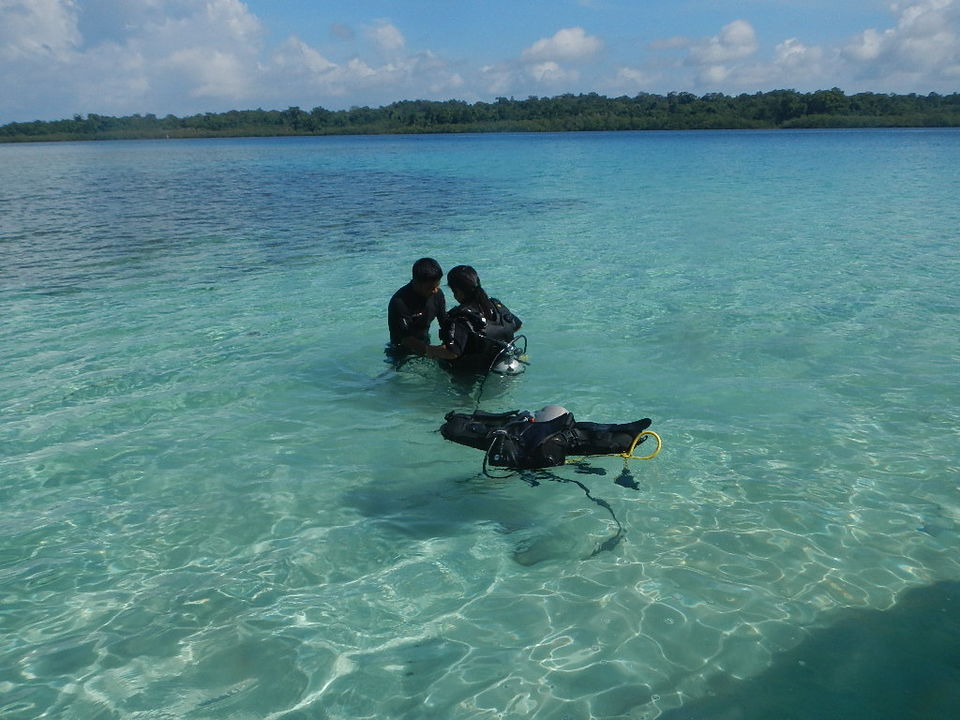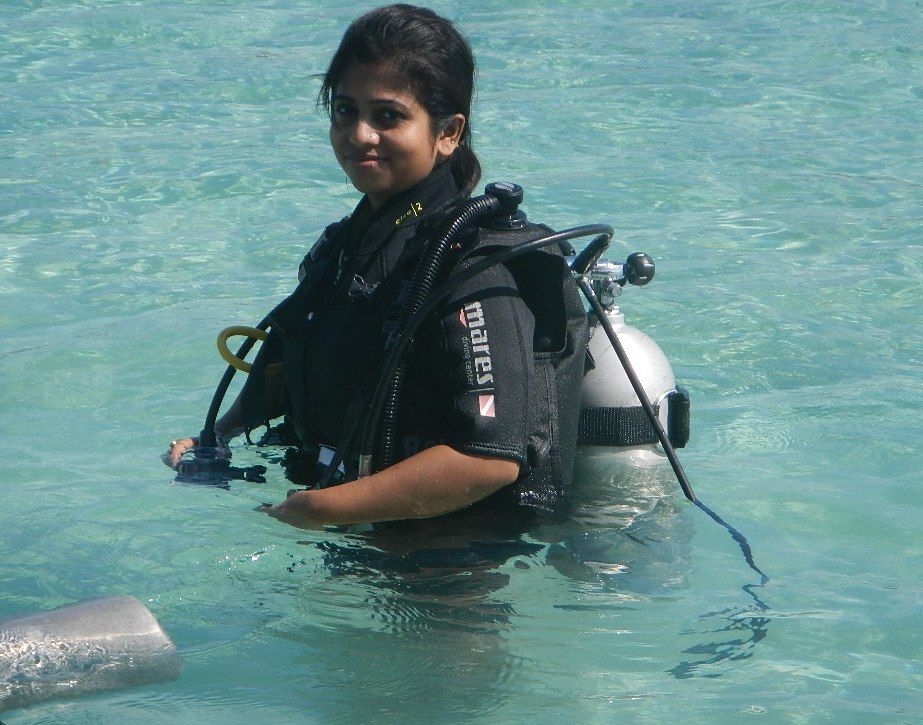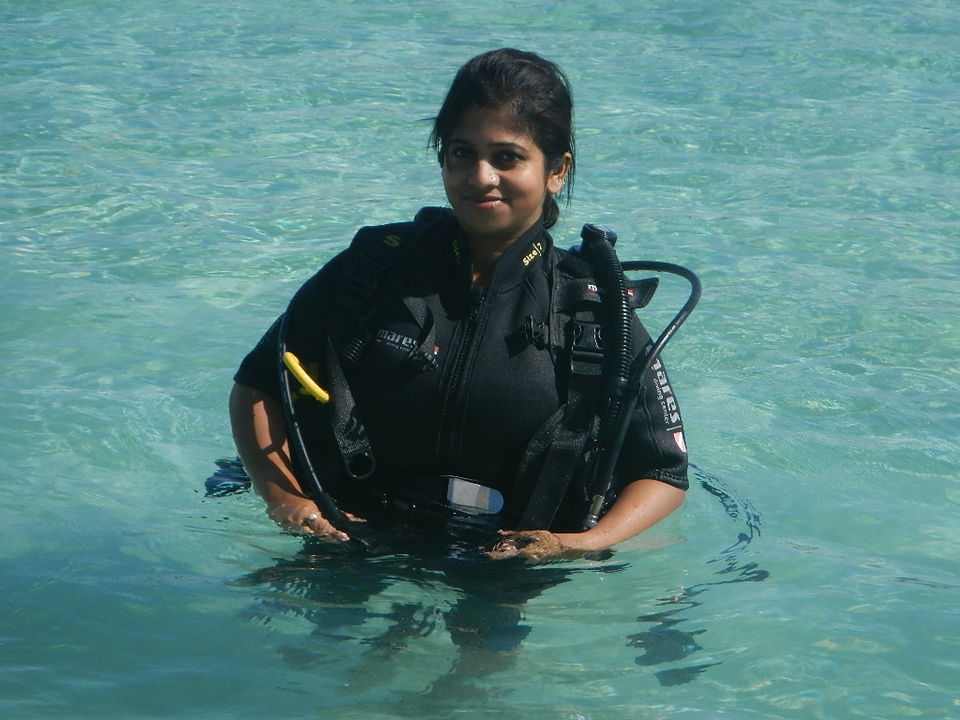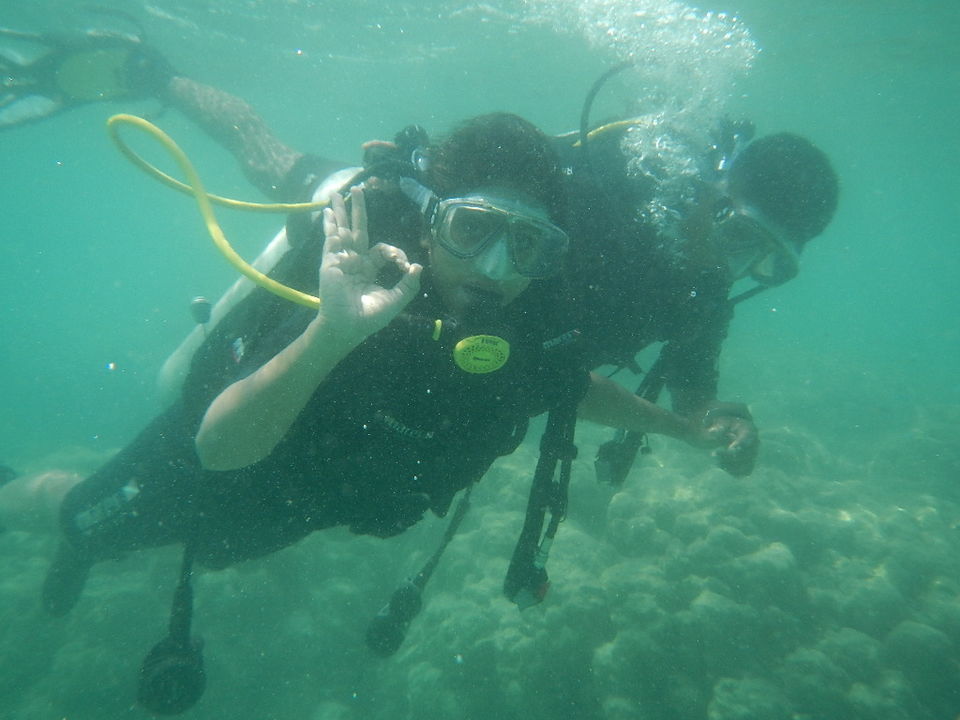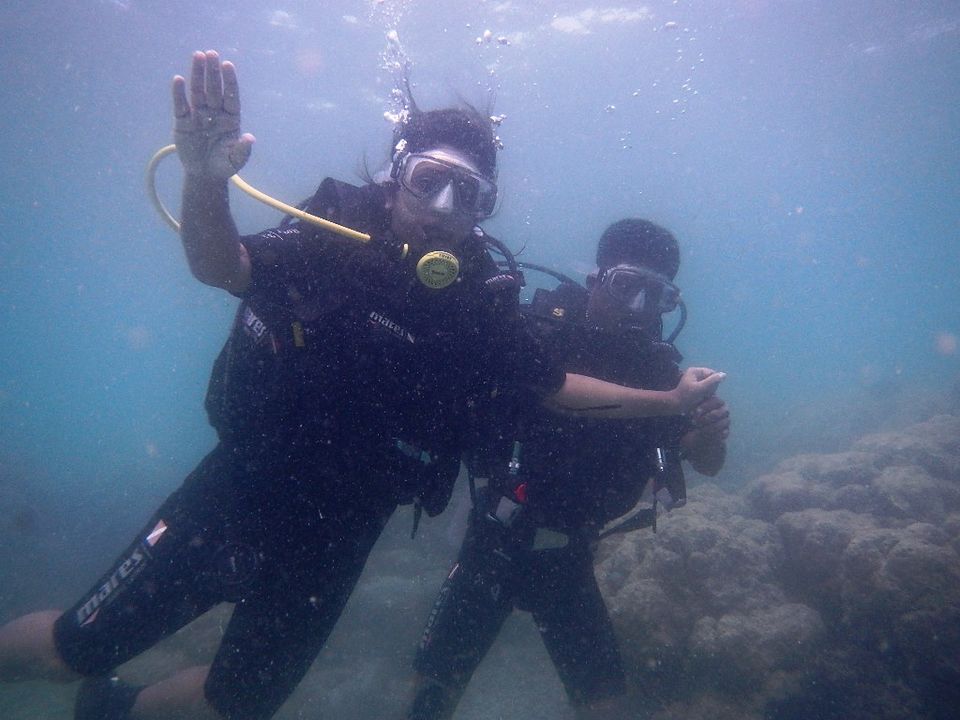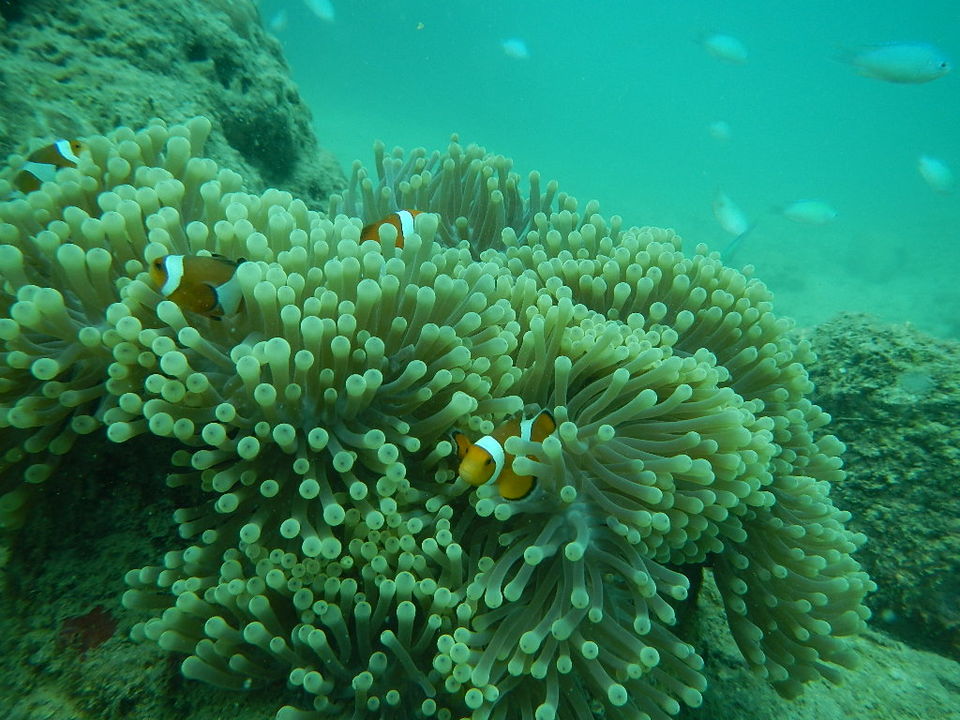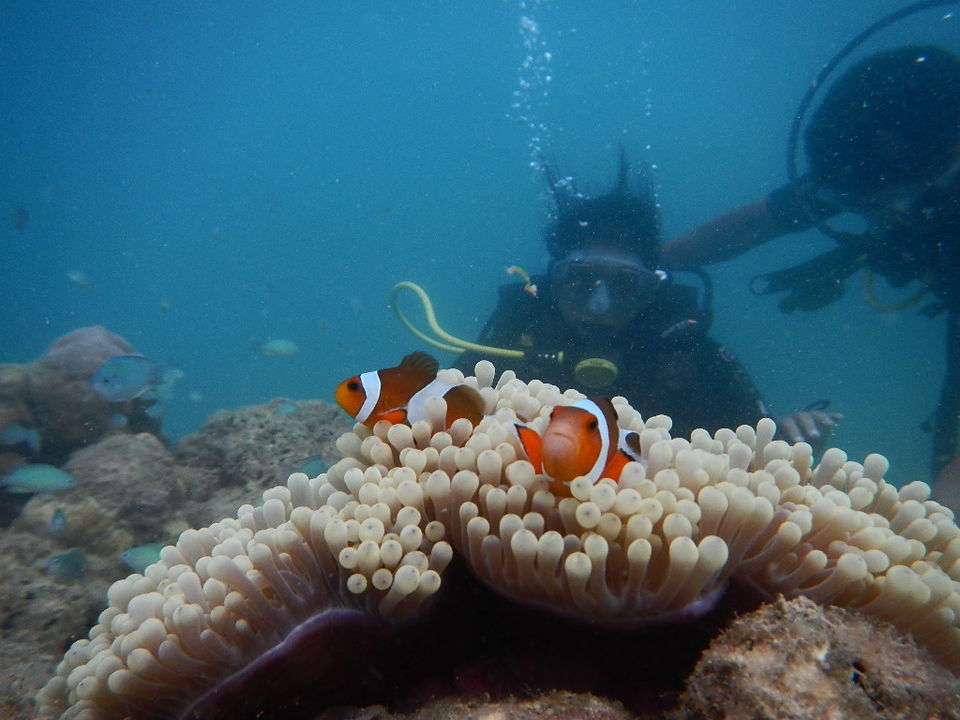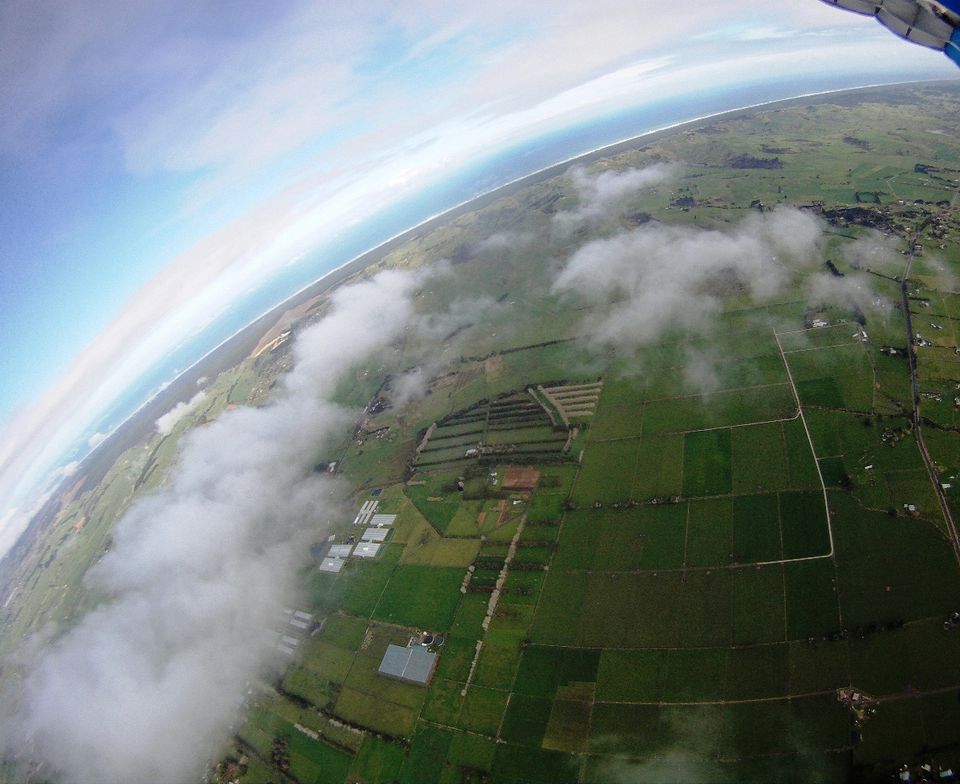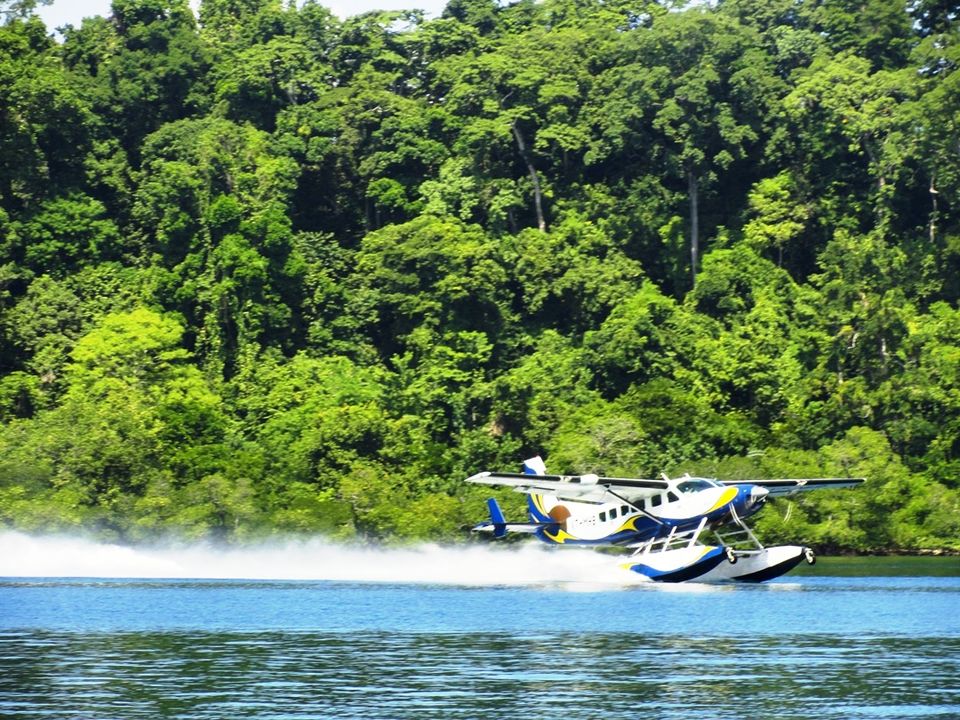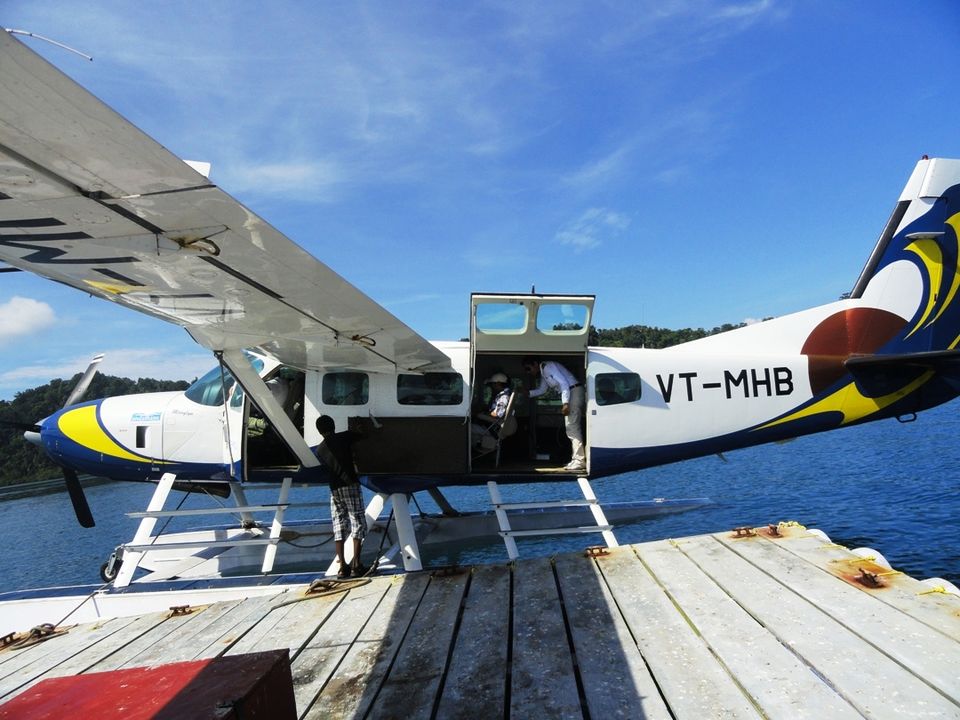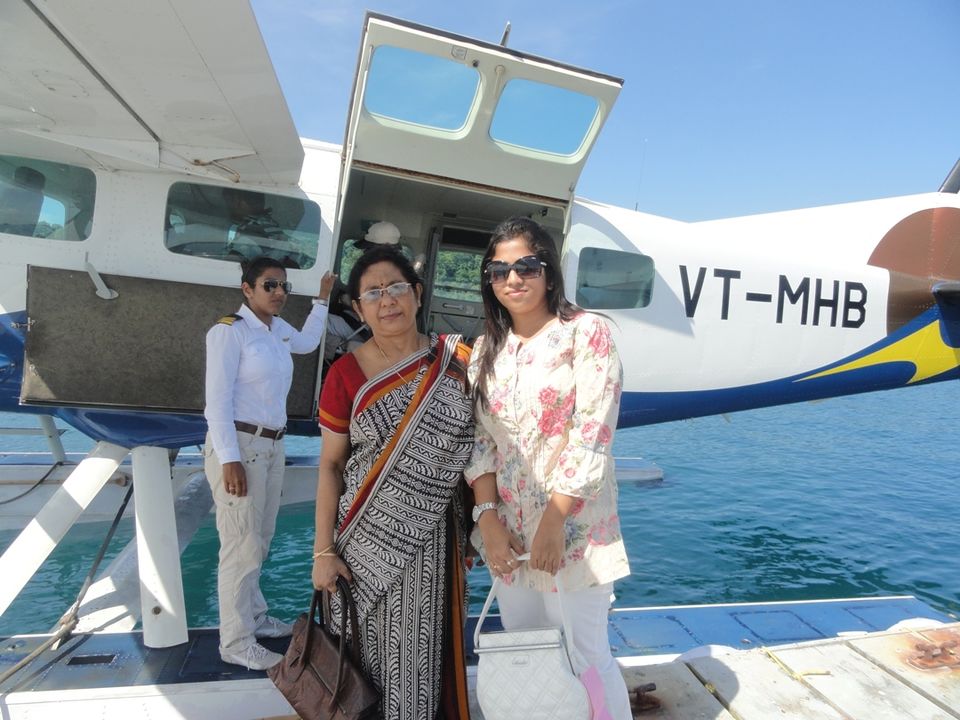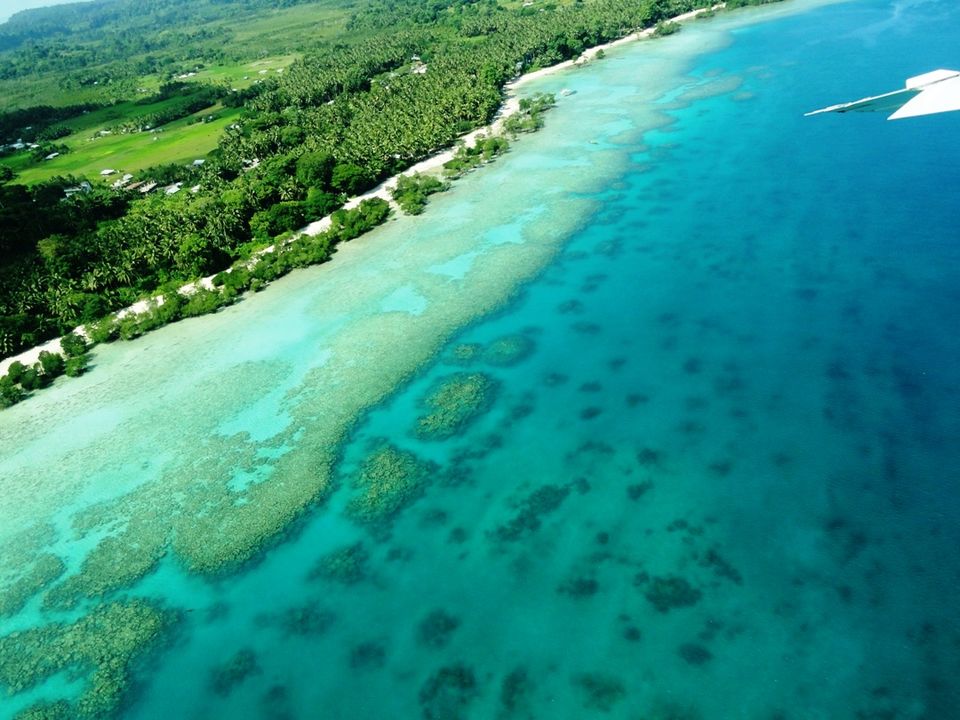 Life gives you one chance to live it and I chose to live my dream. I travel to gather memories that will last a lifetime. In this blog I have tried to capture some very special moments and experiences of my life which made me feel that I can do it no matter how difficult it is .These experiences taught me that stepping out of one's comfort zone can be fun and thus gave me a chance to strike off few items from my wish list.
I want to start this blog with the most interesting experience of my life so far.
1. Skydiving in Auckland, New Zealand:
Living My Dream
What Worked:
In the year 2013 I went to New Zealand to visit my friend Dahlia. New Zealand is the adventure capital of the world and will spoil you for choices. My friend asked me to prepare a list of activities that I would like to experience during my visit. Being an adrenaline junkie, I opted for 9000 feet Tandem Skydive to celebrate my New Zealand Trip. On the first day when I visited the Skydive Center I was told that he diving conditions were not favorable due to the rains. Since I was determined to accomplish my mission I revisited the Skydive Parakai Center. After a brief training, our Aircraft was ready to take off. My instructor cheered me as I prepared myself for the big leap. It was nerve racking to see my fellow diver jump off the plane and disappear in the cloud. Within moments I found myself sitting in the door of the aircraft with my legs swung out and the winds made me feel colder and colder.  As we fell out of the plane, we tumbled end-over-end for a few seconds and then got into freefall position. I experienced the longest 60 seconds of my life .I was falling at 220 mph hurtling towards the earth , the wind whipped past me with incredible ferocity. The rush was absolutely exhilarating. We were falling faster and faster as the seconds passed. Soon the parachute opened and I was mesmerized by the landscape and the beauty of the Pacific Ocean. Like all good things come to an end, soon it was time for landing. I would like to try this sport again and again.
What didn't work:
The weather conditions are always not favorable, avoid foggy and rainy weather.
Go Now:
Parakai Skydive Auckland
Fare 480 NZD (Skydiving(9000 feet) + Video & Still Photos)
Phone no: +64 800 921 650
2. Scuba diving in Andamans, India
 What Worked:
There are a lot of marine sports that one can indulge in or just relax at the beautiful beaches of Andamans. Due to the distance and inaccessibility, these waters are filled with fishes of all kinds and colors. The corals are untouched, and awaiting to be discovered by the curious divers. There are a lot of diving clubs in Havelock who provide diving and snorkeling lessons. Scuba diving, snorkeling, swimming, sun bathing, elephant safari and fishing are popular activities here. For me it's hard to resist the temptation of any adventure sports and I decided to go for my first scuba diving experience with Ocean Tribe, a diving club located close to Vijaynagar Beach. 
After a brief training, I sliced into the blue and simply surrendered to the will of the waters. I drifted gently taking in the riot of colors that lurks underneath the unsuspecting surface. It is difficult to imagine the beauty of the underwater marine life from outside. I had the privilege to swim with a huge turtle and many colorful fishes like clownfish, angelfish and many more. From time to time I did not forget to pose and oblige the photographer who accompanied me. As I moved up towards the circle of light, I am a changed person. This was my first Scuba diving experience and I fell in love!
Unlike any other adventure sports I found scuba diving to be the safest of all and it has a calming effect on you. It is very important to pick up the breathing techniques right to enjoy the experience.
What didn't work:          
Nothing at all.
OCEAN TRIBE
Website: http://ocean-tribe.com/  , Email : ocean.tribe.scuba@gmail.com
1 dive costs around Rs 4,500 and 2 dives the cost is Rs 5,500 (approx.)
3. Paragliding in Kalimpong, West Bengal
  Flying High
 What Worked:
I planned a solo trip to North Bengal in search of some Adventure activities. I chose to stay at "Chibbo "a village close to Kalimpong. The idea of flying always fascinated me so I approached "Himalayan Eagles ", a well-known paragliding organization in North Bengal for a tandem flight . A well trained and experienced pilot accompanied me on my joyride. During takeoff from Dello, we had to run a few steps down the hill and within moments were airborne! I felt like a free bird soaring over the Himalayas, admiring the landscape and enjoying the silence. I absorbed the view and took my fill of photos while the pilot did all the operations .  As we started to descend, my pilot explained to me that we need to run once. Eventually we had a smooth landing at Dr Grahams home.
What didn't work:
The weather conditions are always not favorable, so avoid foggy weather.
 Go Now:
Himalayan Eagles; Phone no: 9635156911 /9434744109;Fare 3,500;Time taken :15 minutes
 4. River Rafting in Teesta River, West Bengal
What worked:
During my stay in Chibbo -a small village close to Kalimpong , I decided to go for White water Rafting on Teesta. The organizers found it difficult to accommodate a solo traveler in any raft as they were mostly booked by families. Finally a Brazilian mother-daughter duo asked me to join them in their Raft and I was more than happy. Our instructor was both a guardian and an instructor in the expedition. He gave us orders over hissing swirling waters and on the calmer stretches he narrated stories of his own adventures .I felt more confidant when the rapids began to hit, one after the other smacking hard against against my face. But this wasn't for long. The rafting trip ended after sometime. This was my first white water rafting experience and I must say I enjoyed it thoroughly. River Rafting in Teesta is good for a beginner as this is a level 2-3 rafting.
What didn't work:
Being a solo traveler can prove costly sometimes. Hiring a raft can be expensive unless you find someone to share with.
Go Now:
Price: Rs 3600( Cost of a single Raft usually comprises of 6 people)
5. Hot Air Ballooning in Luxor, Egypt
 What Worked:
Egypt had topped my wish list since a long time. I finally made up my mind to visit my dream place and was reluctant to let this opportunity go. I started off as a solo traveler and became great friends with 18 of my fellow travelers whom I met for the first time in my life. The next 10 days were magical. The land of Pharaohs hold a thousand stories and I witnessed each moment on my trip. For me icing on cake moment was the Hot Air Balloon Ride in Luxor. As the crew prepared the balloon for take off, I got the chance to witness how a hot air balloon inflates. As the wind gave direction to the balloon we flew over the Valley of Kings on one side and the Valley of Queen on the other. This was undoubtedly the best sunrise I have ever seen in my life .The sites of the West Bank of Luxor in the peaceful glow of dawn from a hot air balloon can be described in one word: surreal.
What didn't Work:
Nothing at all. Everything was perfect.
Go Now:
Sindbad Balloons ; Price: 130 USD
6. A Cool Sea Plane Ride in Andamans(Havelock Islands) , India
What Worked:
Andaman is the only place in India to have the Commercial Seaplane service so on my recent Andaman trip in October 2012 my family opted to fly in a Seaplane from Port Blair to Havelock instead of taking the ferry across.The Cessna 208 Amphibian aircraft has a capacity  of 9 passengers  and offers large individual window seats. As the seaplane took off from Air Strip at Port Blair airport the aerial view of the breath taking mix of colors of the island paradise was unbelievable. Landing in the Sea strip near Havelock was another unforgettable moment. As we disembarked from the seaplane on a floating pontoon placed on the water dome an exclusive speed boat waited to take us to the shore adding to the experience.
What didn't work:
The luggage capacity for each passenger is 5 Kgs. Hence avoid carrying extra baggage.
Go Now:
ANIDCO 03192244312 ; Days-Monday to Saturday; Fare-Rs 4,100;Time taken - 20 mins ;andamanseaplane@gmail.com
7. Trekking from Lava to Risabh, West Bengal
 What Worked:
 This was one of those initial trips with friends in 2011 and has a very special place for me. The plan was to explore the beautiful locations of North Bengal .  After visiting places like Kalimpong, Lolegaon and Lava and meeting the amazing locals of Gorkhaland, we were all set to visit  the final and the most  beautiful destination of the trip "Risabh". A 4 km uphill trek from Lava takes you to this tiny village which offers breathtaking view of Kanchenjunga. We  opted for a trek instead taking a car to enjoy the beautiful scenic journey. The villagers suggested us to take a local guide for the trek and we were very  excited to meet our local guide "Pawan "a student of Class 7.The trek started from a small hill station called Lava. It was a steep trek and we stopped at a  few places to enjoy the view. We were very happy to have chosen this less explored, calm and serene village for spending two nights. There were very few  hotels and we choose Neora valley for our stay .The food served to us was amazing specially the hot chilli chicken. We walked around this village and the  dogs guided us all along. The trip came to an end and made countless friends wherever we went. We took the same route on our way back.
 What didn't:
  We had to delay our return by a few hours because of the rains .
 Go Now:
 Neora valley is a good place to stay in Risabh and has great views.
8. Parasailing in Pattaya, Thailand
What Worked:
It all started here. For the first time in my life I realized my love for adventure sports and the first sport I ever experienced was parasailing. This was a family trip and I was all set to enjoy the bright sunny morning in Pattaya. As we were speeding away from the beach in a small speedboat I was just too surprised to see a lot of people thoroughly enjoying the parasailing experience and I was praising them for their guts. Apprehensive from deep inside I thought of trying the sport at least once. All my inhibitions disappeared as soon as my parachute started taking off. Within seconds I was flying like a free bird and enjoying the breathtaking view of the vast green ocean. My parachute was tied to a boat which looked like a thin line from the sky and I was flying in the direction of the boat. After 10-12 minutes I realized the boats in the ocean started to zoom out and I realized that my parasailing time is finally coming to end. This experience opened a new world to me.
What didn't work:
I regretted the fact that I could not capture such a breathtaking aerial view in my camera.
Go Now:
Pattaya offers great variety of water sports and activities. You can visit any of the local clubs and will get a host of options to choose from.
9. Underwater Sea Walking in Pattaya, Thailand
 What Worked :
 Being a hydrophobic, I never imagined myself taking part in Underwater Sea Walk but Pattaya made this possible. I was apprehensive but didn't want to miss the opportunity either. The instructor gave us a brief training. I was the last in the group of 6 to be taken underwater. Initially I had to climb few steps down a ladder and then in a few minutes with the help of a diver I found myself sitting on the Ocean bed. For a first timer the sight was too hard to believe. As we walked on the ocean bed we found colorful fishes, beautiful corals and various creatures in the clear blue water. A professional photographer captured our moment of glory. We were given food to feed the fishes and they were crawling all over our body. This experience lasted for about 40 minutes and we were assisted back to the ship by the divers.
What didn't work:
It is perfect for a first timer/ non swimmer. But if you have already experienced scuba diving before you might find scuba to be a much better option out of the two.
Go Now:
Pattaya offers great variety of water sports and activities. You can visit any of the local clubs and will get a host of options to choose from.
                                                                                                                                                                                                                                                                                                                                                            ......….….to be continued