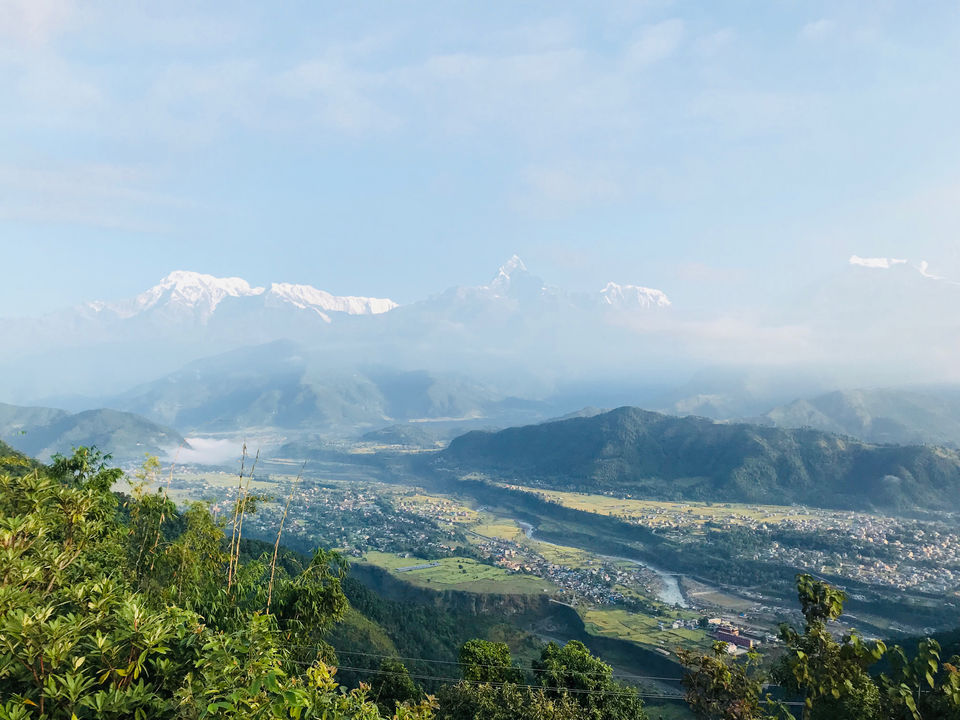 Pokhara is a beautiful lake side hill station in Nepal. This city attracts lots and lots of foreigner all throughout the year. City sits aside of 6.5 kms long Phewa lake which offers such wonderful view with mountains in front, jungle at the side and city view on another side. City is overall very scenic, beautiful, safe, economic and wonderful helpful people. City will also give you a brief about Nepal culture like their folk dance, dresses, nepali thali is a must try. City is a wonder for all trek loving people.
Devi's Fall, Gupteshwar Gufa, Boat Ride in Lake Phewa, Market visit, Café Concerto,
After checking in our hotel and relaxing for some time we started our tour with lunch nearby lake and then we went to see Devi's Fall. Entrance fee was 20 Nepali Rupee and then inside there was a waterfall. It was covered with fences. It was a very okay place but we had time and as there isn't much places around afternoon in Pokhara so we visited this place. Devi's fall can also be covered from World Peace Pagoda. It is hardly 15-20 trek from World Peace Pagoda. It can be avoided if limited time. Right opposite to entrance of Devi's Fall is Gupteshwar Gufa. Entrance fee was 100 Nepali rupee. It was a cave , very wet, little slippery, and lots of stairs. Right below was a waterfall hidden inside caves. Coming back up from Gufa we went for Boat rider at River Phewa. Boat ride was just for 500 Nepali rupee for an hour. Boat ride is so serene, so beautiful, so scenic, soothing and one cant get enough of this. There is a temple right between the lake – Tal Bahari temple and one can visit that as well. Later after this wonderful Boat ride we walked along market right opposite to Lake Phewa. This whole stretch is having lots of bars, restuarents, café's, ayurvedic massage centres, shops, grocery stores etc. It is wonderful to walk in this market and enjoy all variety food. Later we went to Café Concerto for some drink and snack. Dinner should be finished by 9:30 max and market closes at 11 PM.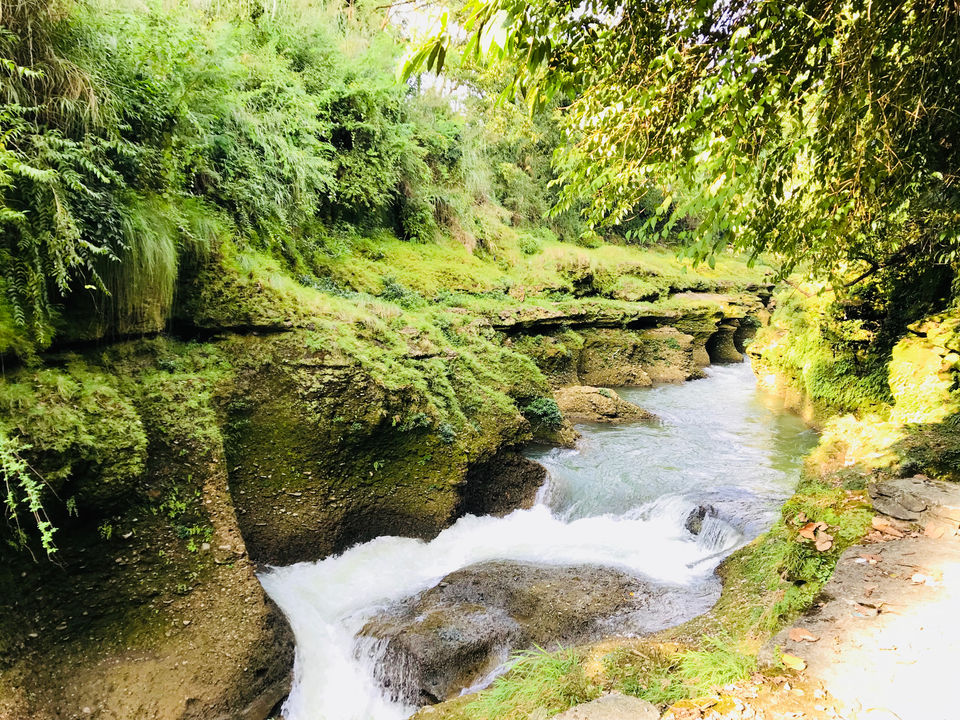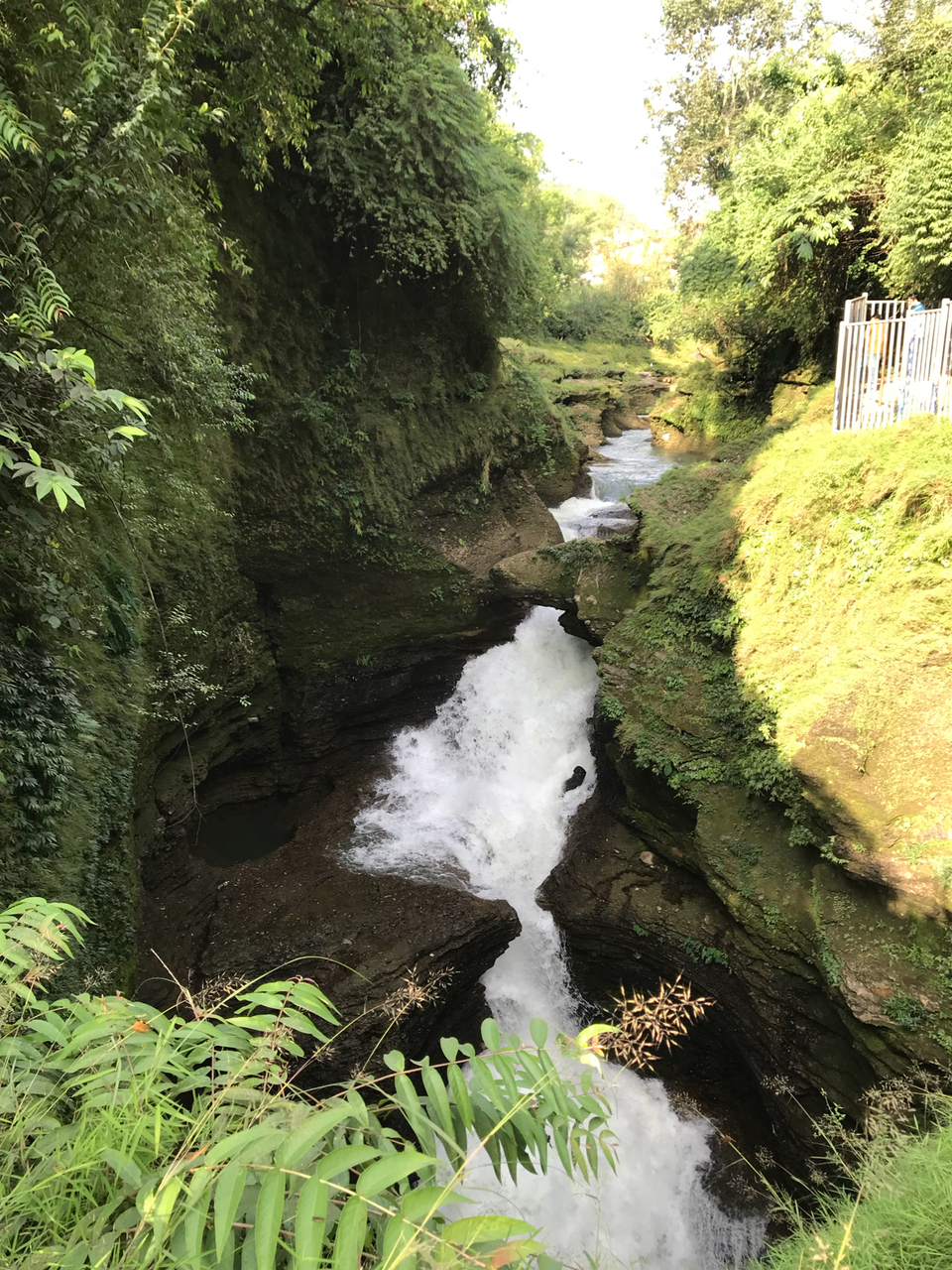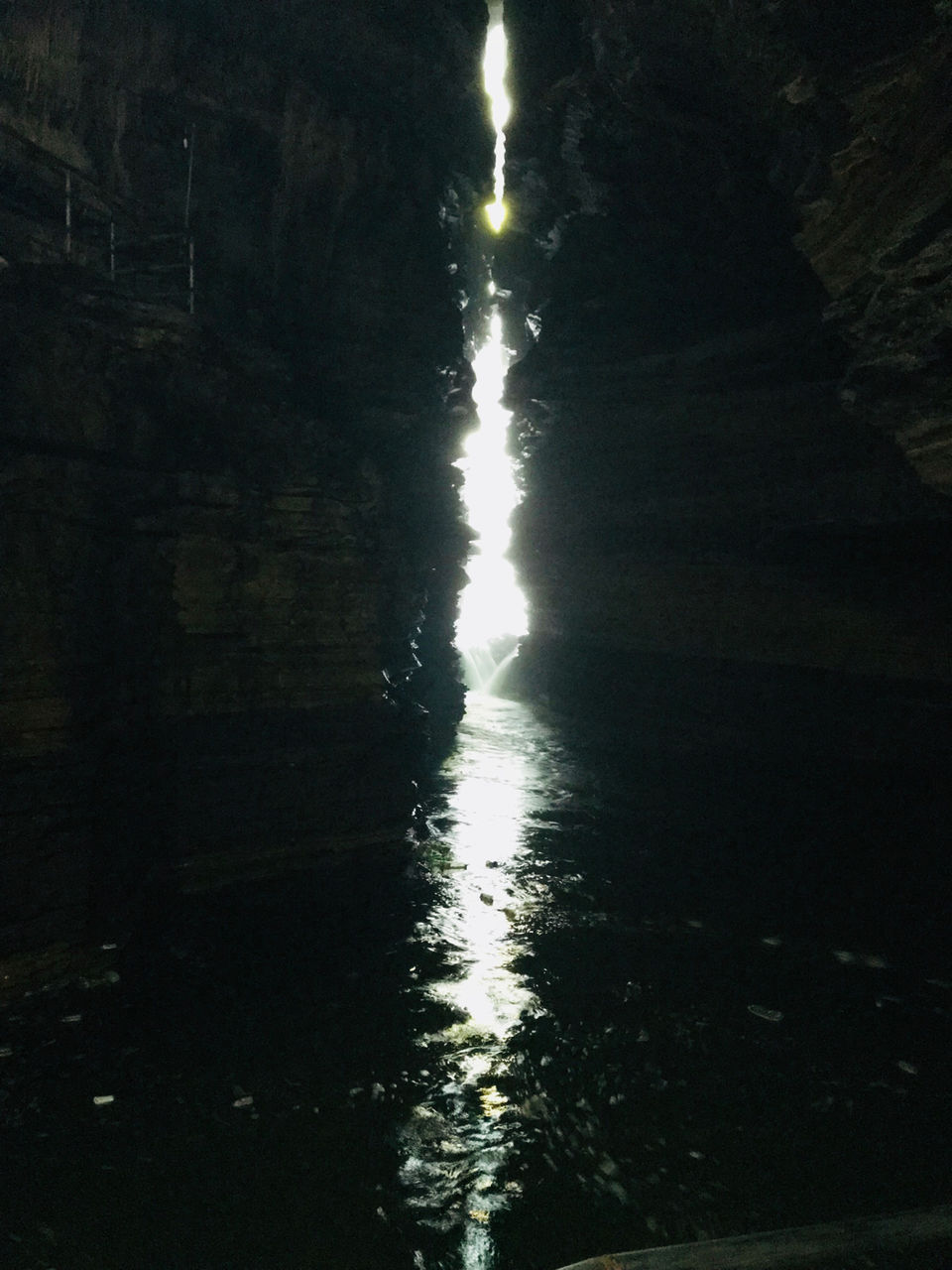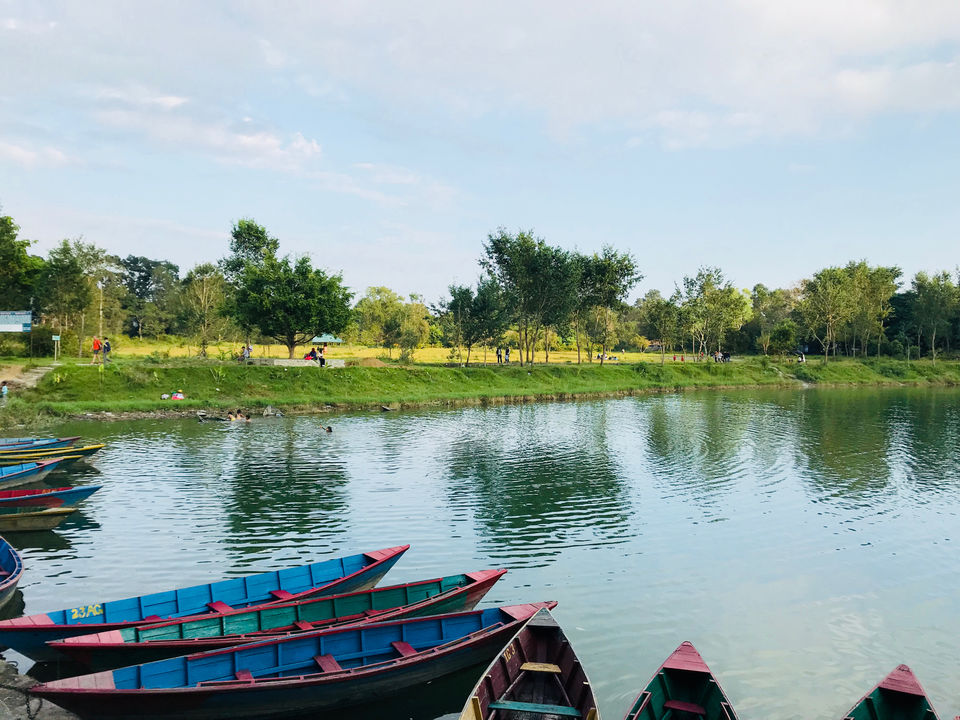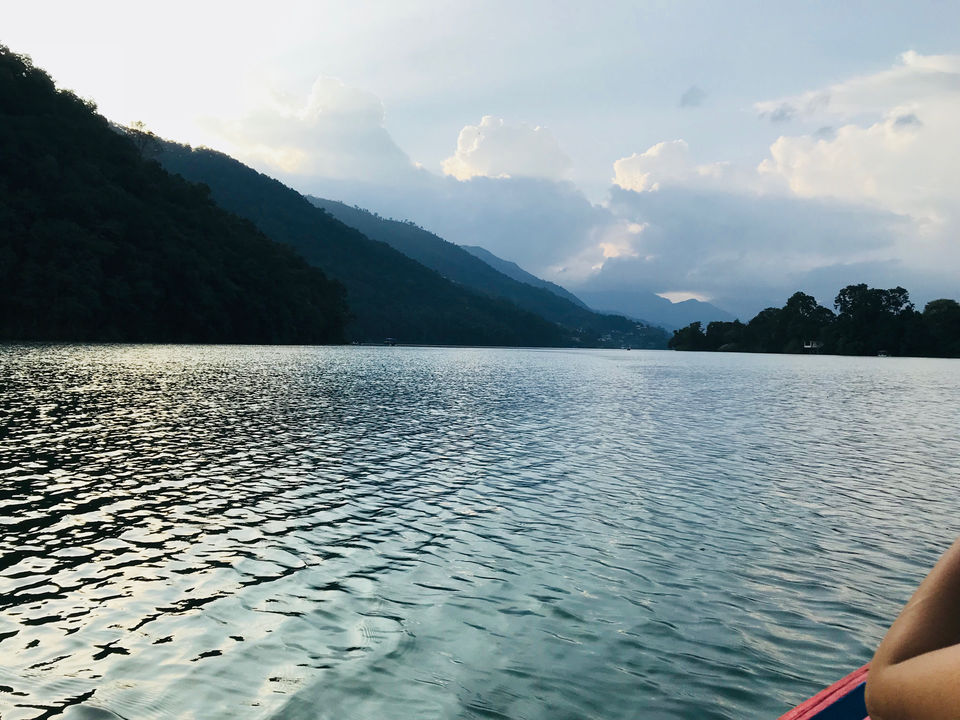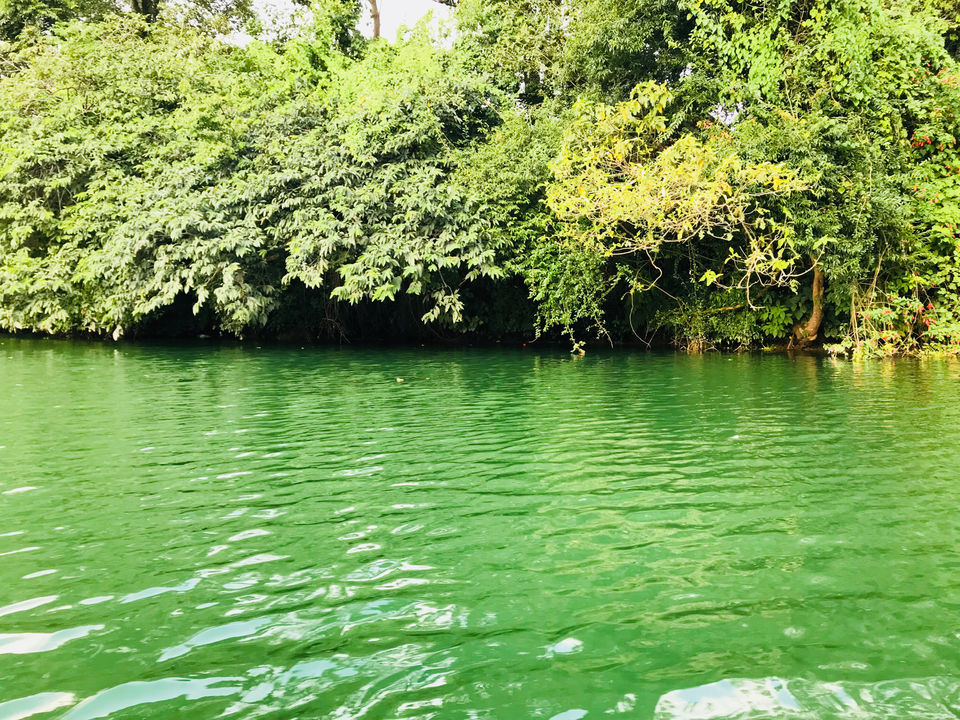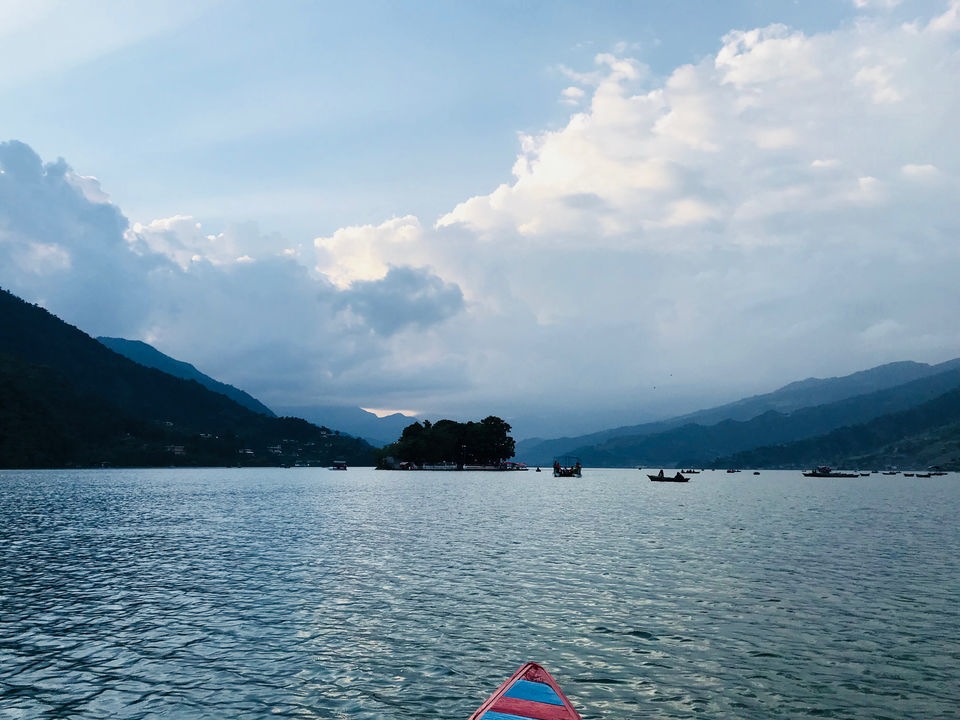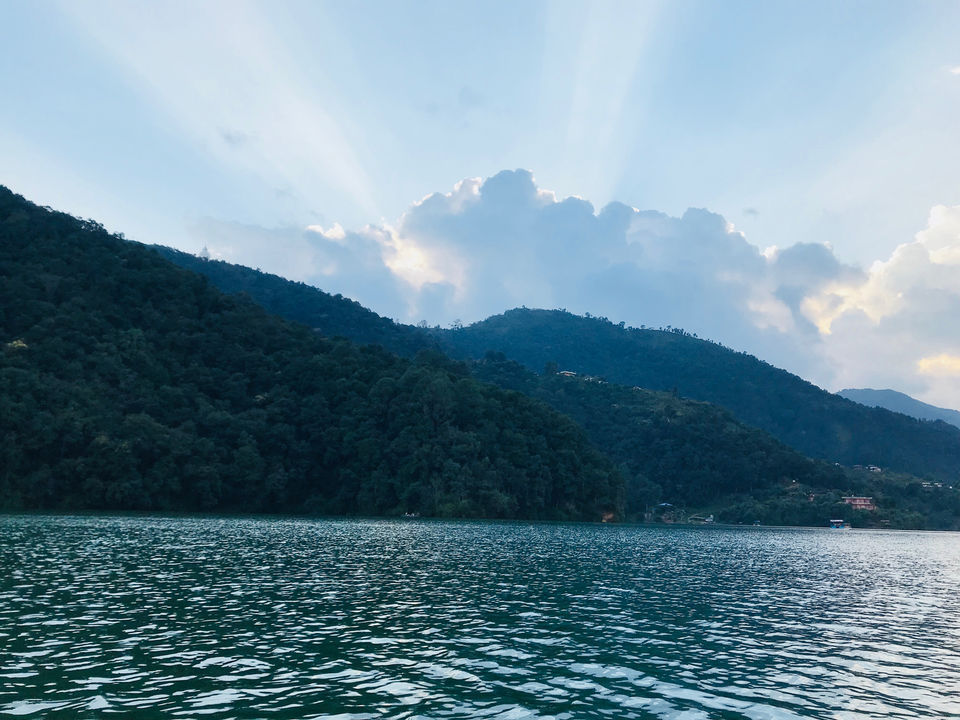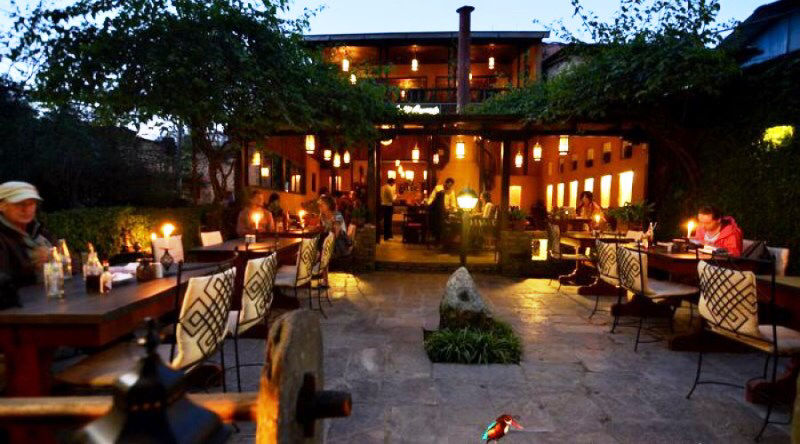 Sarangkot, Begnas Lake.
We got up early at 4:30 to catch the glimpse of sunrise from Sarangkot at 5:45 AM. Do book taxi in advance from hotel only. It is just 30 mins drive from Phewa Lake side. Although lot of crowd gather in the morning so take the margin for traffic. The view of sunrise was splendid and we thoroughly enjoyed there. You can see himalaya's mountain changing colors as sun rays rises. All people left after sunset but we stayed and did lot of photo session. With clear sun photographs were far better. We went back to hotel and enjoyed breakfast. You can also visit Bindhya Basini temple on your way back as this is in the route. After some time we went straight to Begnas Lake which is 1 hour drive from Pokhara lakeside. Do carry your swim wear and extra clothes for this place. The most fun part is this place is away from city, less crowd and very scenic. You can swim if want to or go for boat ride. Back to the city we went for ayurvedic massage at Pokhara lakeside. Massage was okay when we compare this to Thailand. Still if need some relaxation go for it.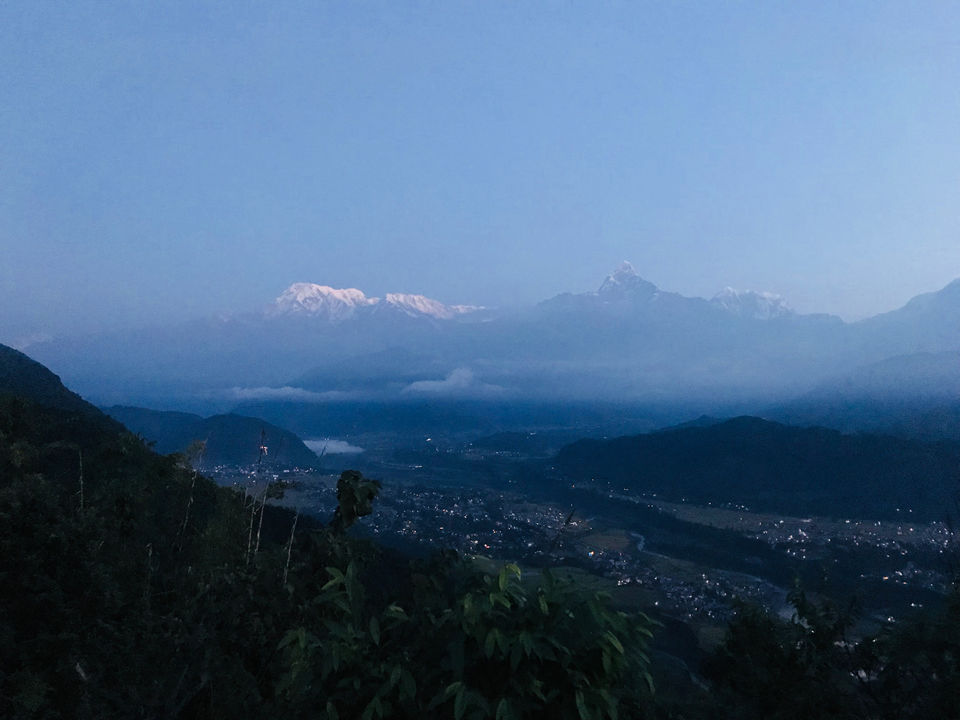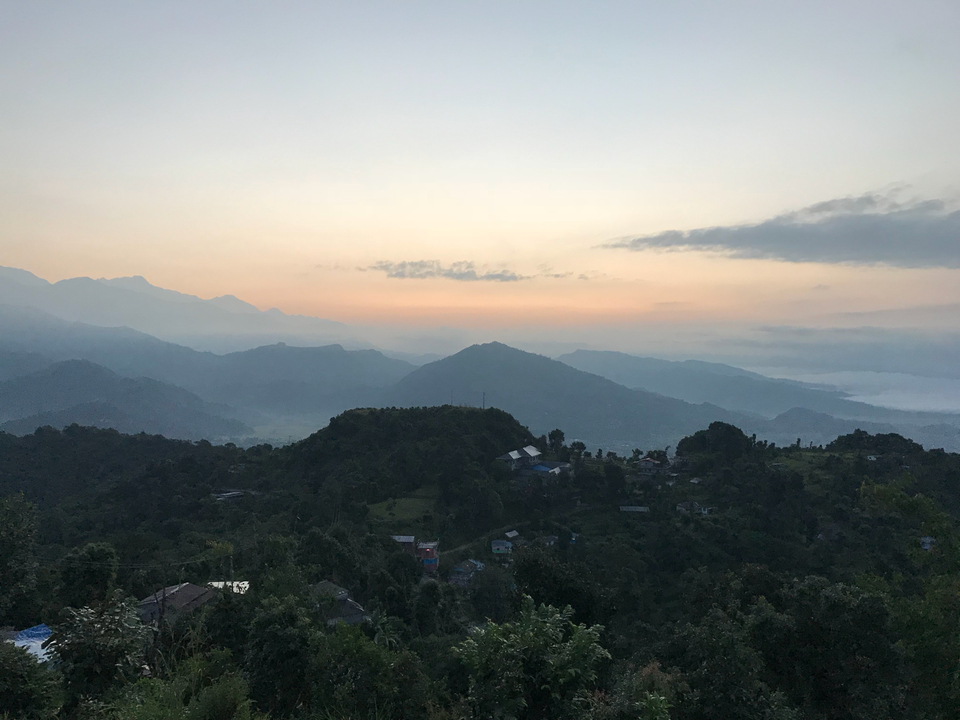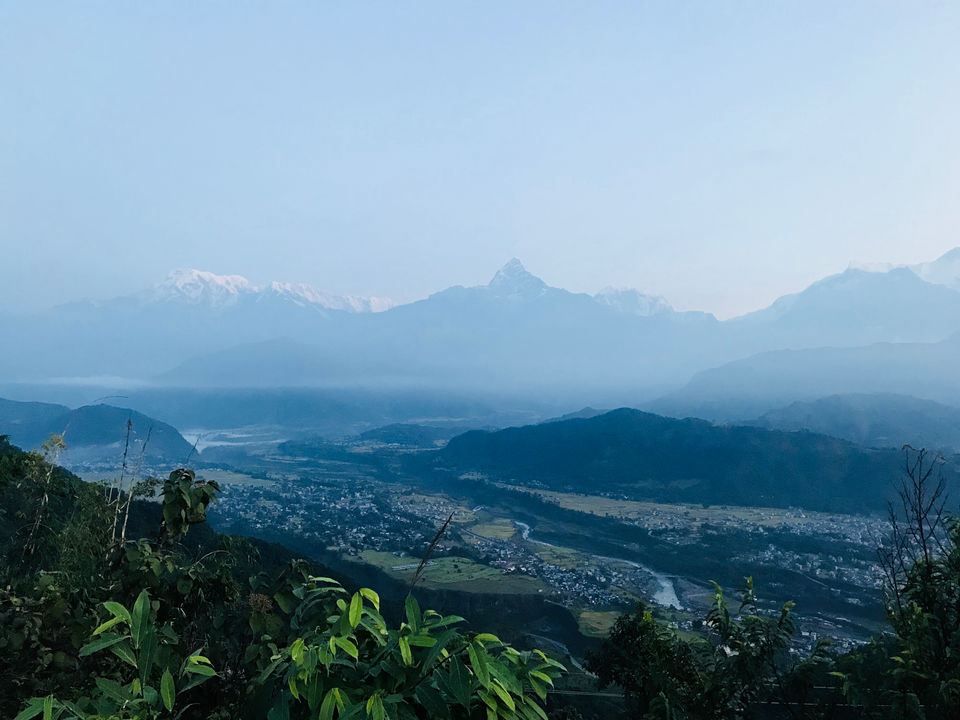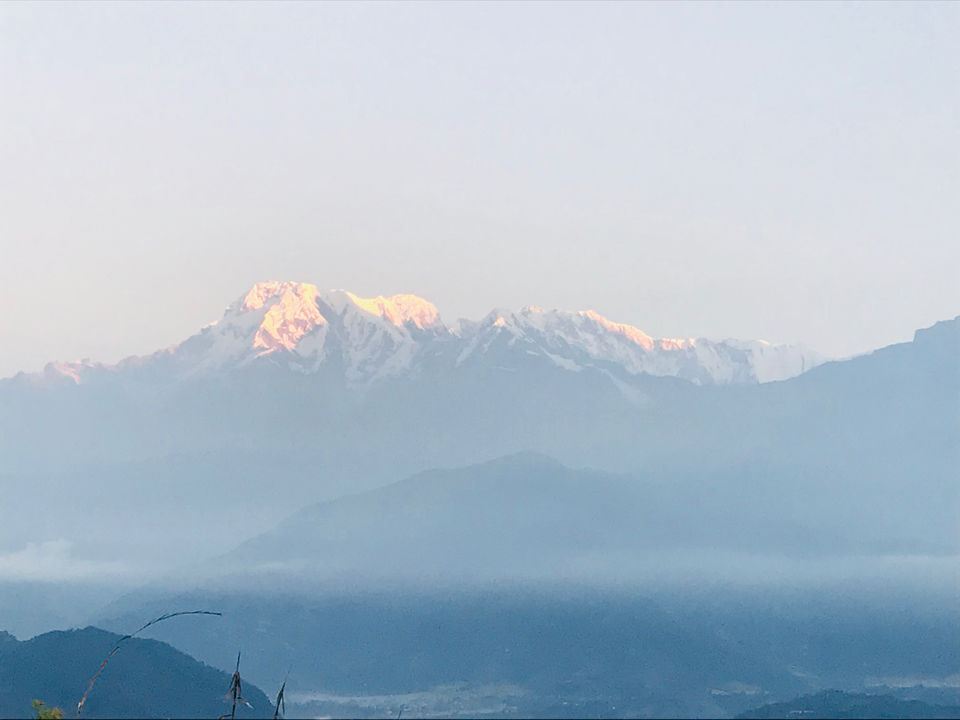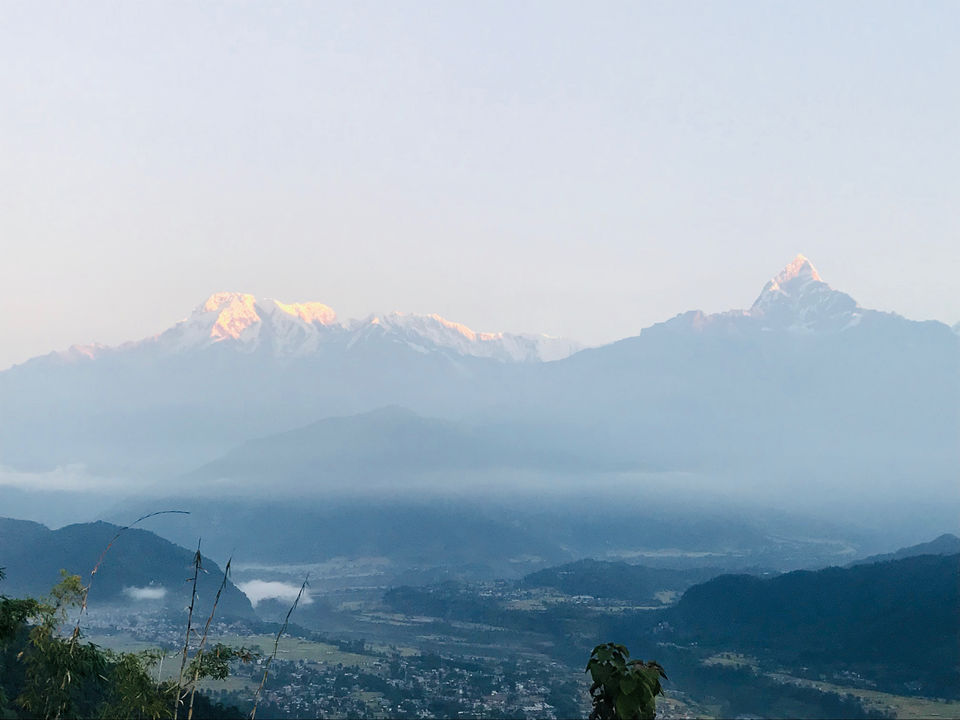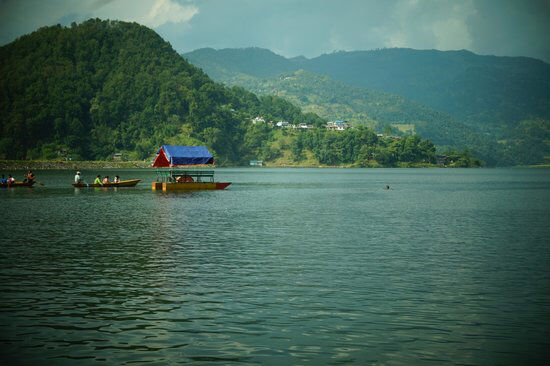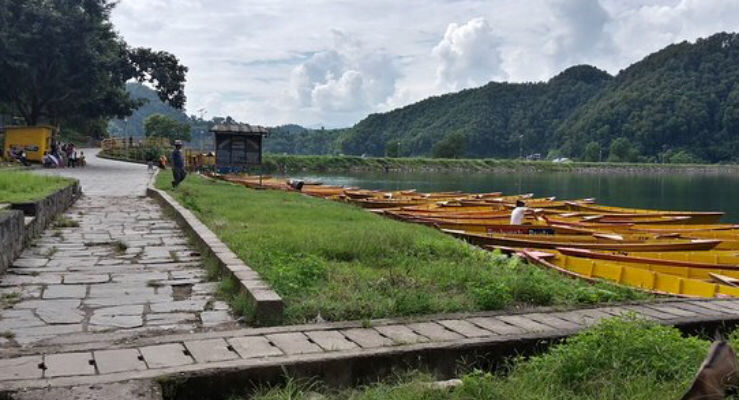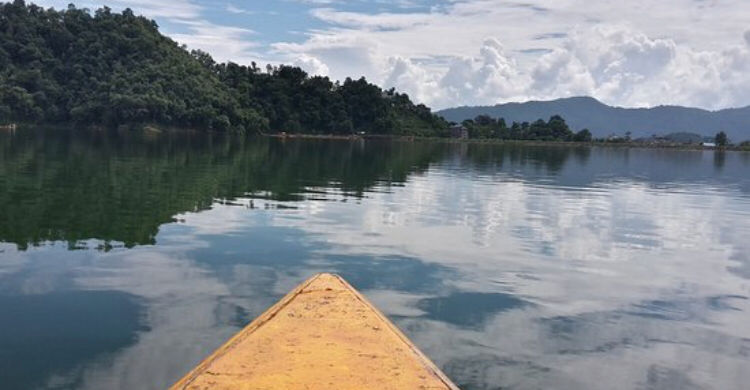 World Peace Pagoda, Poon Hill
Immediately after breakfast we went to Poon hill. We preferred Sarangkot for sunrise over Poon Hill because Poon Hill is very crowded during sunrise time. So we went there around 8 after breakfast when sunrays were warm and scene was clearer. Poon Hill offers you much closer view of himalayas range than sarangkot. Both places are really good. One feels like top of the world reaching here. It was splendid and beautiful. Back to hotel we relaxed for some time and then after lunch around 3:00 PM we went for World Peace Pogoda. It closes at 5 o make sure you leave on time. You have two options to reach this place. One is to go to Phewa lake cross the river and trek for 1 hour to reach up and another is by car. We choose crossing lake and trekking option. Although it was tiring but you can take small break. Fix the boat person and they will wait for you at the lake side to take you back at very nominal amount. We went up enjoyed evening and view. We ended our day having Dinner lake side. For food please do try burgers at this place and nepali thali. This ends our 3 days trip to Pokhara. One can also enjoy paragliding, ziplining here. Various options are available. You can check with hotels for this and also from various tour shops at Lake side. Hope you enjoyed my itinerary. Best of Luck.