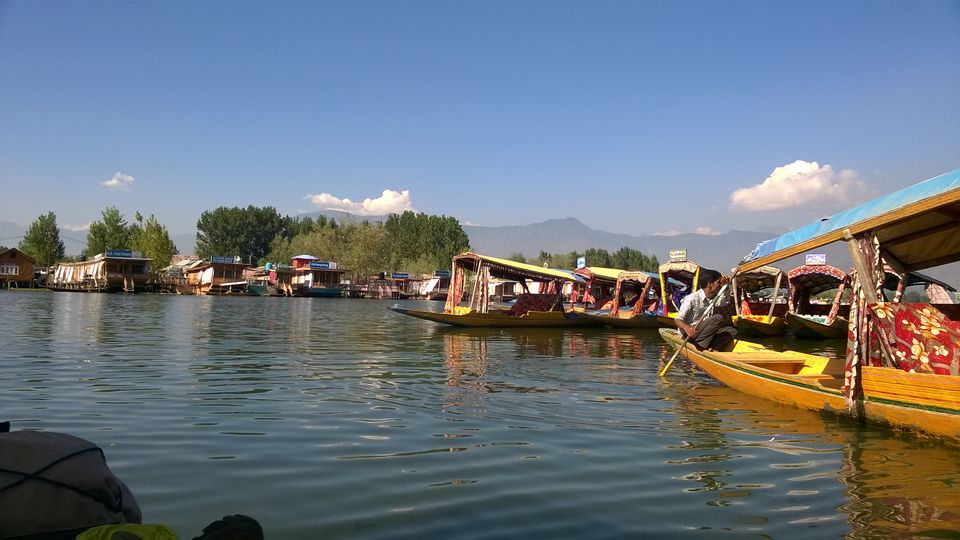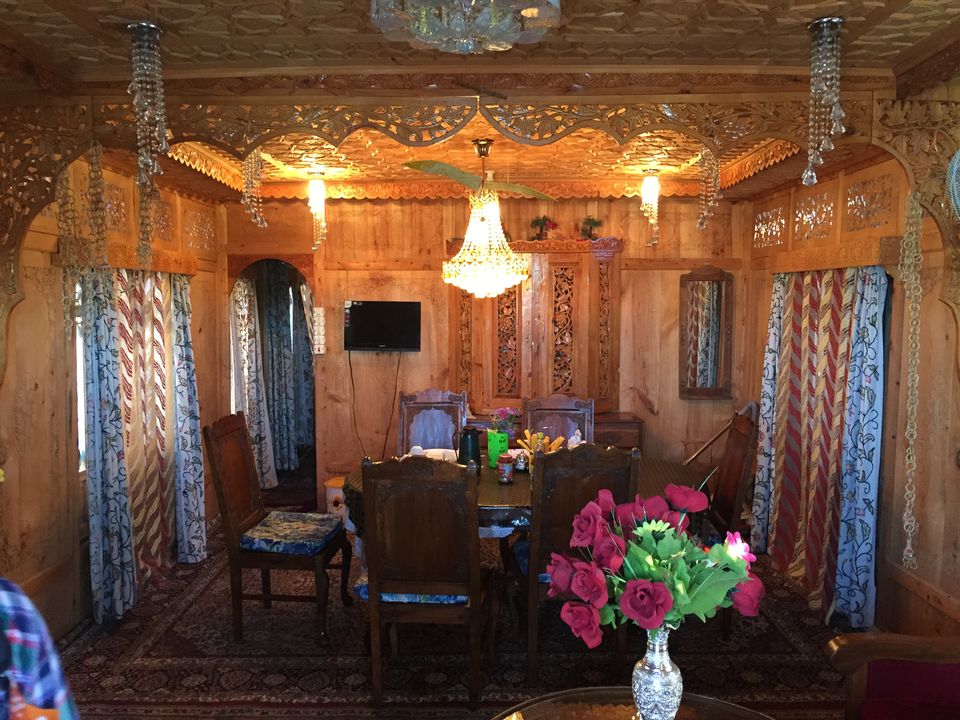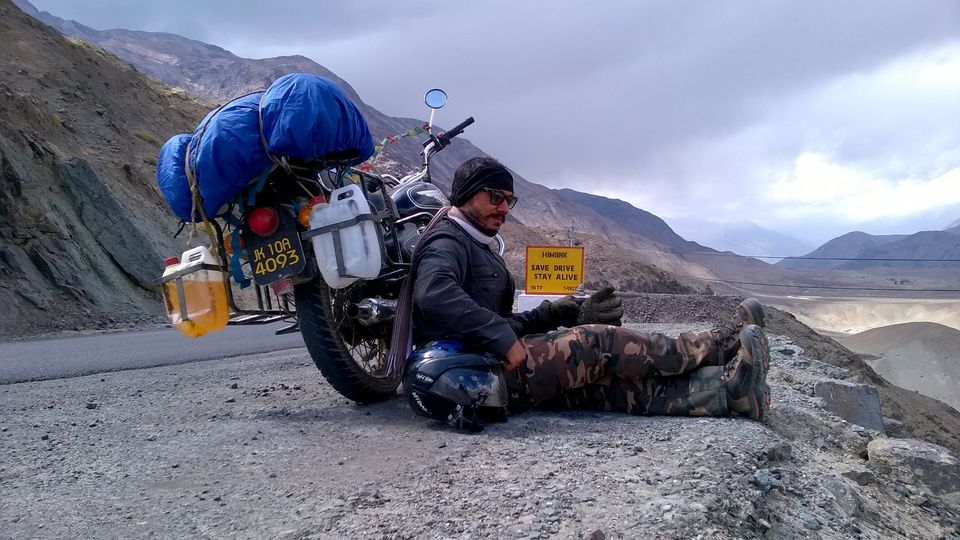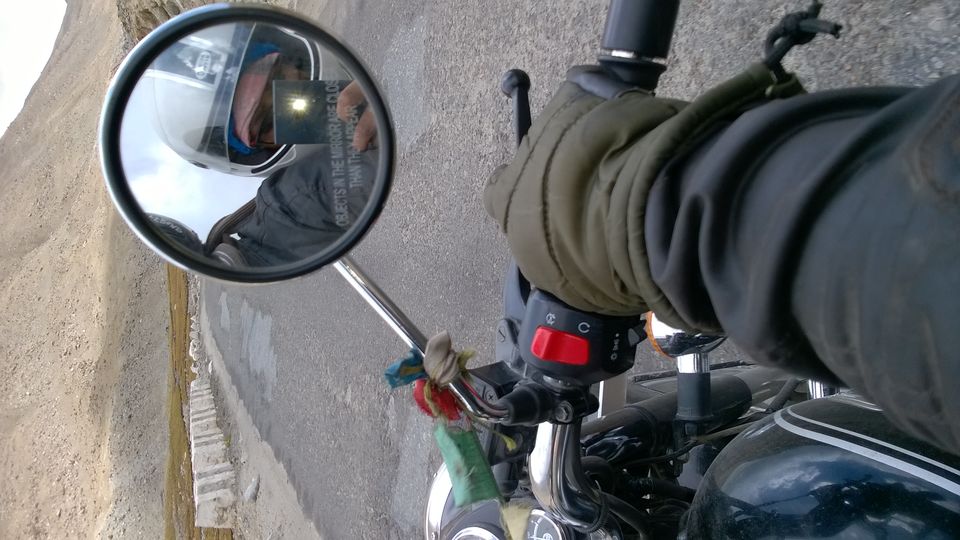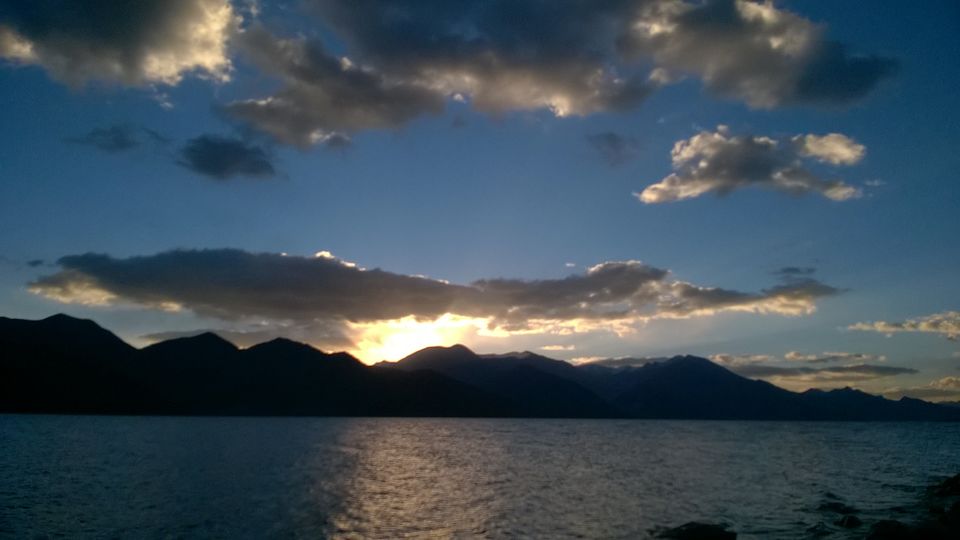 Finally that day comes which I am waiting for so long. I pack my bag pack grab my flight tickets for Mumbai-Delhi- Srinagar. We almost reach to our destination, I left all my worries behind and get excited for my trip to Ladakh. I planned my trip for 10 days
How to reach Ladakh;
By air: You can directly to Leh from Mumbai/Delhi
By road: You can reach by two ways;
Srinagar – Leh; 450Km approx, On the way to Leh from Srinagar you will pass through Sonmarga- Zoji la- Drass- Kargil and Lamayuru
Manali – Leh; 480Km approx, people says Manali- Leh highway is more Prettier then Srinagar- Leh highway
But we opted Srinagar- Leh highway. Day one I spend in Srinagar, the day i arrived in Srinagar there was strike and all the shops are closed. We take private cab and reach to Dal lake gate 9, from gate 9 we take shikara to Young Bombay house boat.
House boat attendant give us warm welcome to us and serve Kahwa ( local tea). There are lots of affordable house boats at very low price. In evening we went to Nehru garden and floating market in Shikara. In floating market you can get Shilajit and Kahwa but don't forget to bargain with them because their initial price is very high and after negotiation they will come to half of initial cost. We saw sunset at Dal lake in shikara and next day morning at 6:00am we take local cab from TRC circle for Leh. From 6:00 Am you can get cab for leh or Kargil after every 30 min. Most of cab takes over night halt at Kargil but some cabs of Leh starting from JK10 take you directly to Leh, which usually take 10-12 hrs depending upon traffic and landslide.
The route is far more convenient as far as availability of food and petrol is a concern to you. On the way to Leh from Srinagar we pass through Sonmarg-Zoji la-Drass- Kargil and Lamayuru and reach Leh late night, landscape in the route is awesome. Next day early morning we rent 500cc Bullet bikes which are far more convenient to carry fuel in High Mountain. Don't book bikes online, before taking bikes take test ride and check for brakes, tyres and engine oil.
Pangong Lake; after taking the bikes we went for Pangong lake, we try to make early start for Pangong lake but not able to make it so we reach Lake at late night. Distance of Pangong Lake from Leh is 150 KM but it will take 6-7 hrs to cover this much distance. Terrain to the Pangong lake is so picture perfect that it looks like someone made strokes in the canvas. We do star gazing in the Pangong lake, and take lot of pictures.
You can get homestay and tent near the Pangong lake, but it's recommended to take tent facing to Pangong lake. We take one such tent from Grand Pangong Lake which cost me around 1000INR. Early morning I wake up at 5:30 AM to see sunrise at Pangong lake, and take lot of picture at different angles J.
Then we went back to Leh, for next two days we visit the nearby area of Leh and monasteries (Lamayaru, Limir, Alchi , Santi stupa and Hemis).. Each monasteries is different form one another with beautiful painting and carving on it. We saw sunset at conjunction of Indus and Zanskar river. If you are interested in Kayaking or river rafting this is ideal place for you, some private owned company conduct rafting and kayaking in the conjunction of two river.
After spending two days in Leh, we went for Nubra valley we halt at Khardungla pass which is highest motorable road in Ladakh region at an height of 5395 Mtr. It is recommended not to stay more than 30 min because air is very thin over there and our is not acclimatize for such height in such a short span. We are lucky enough to see snowfall at that point. After drive for 6-7 hrs we reach Hunder also called as white desert. Where we can find camels with two humps. We stay at home stay and enjoy local food and next day early morning we left for Leh and visit Diskit monastery in the way. It's an open monastery with huge Buddha Statue which I never seen in my whole life J.
Last days of my trip we spend in Leh to understand the local culture. We visit the local market and do some window shopping. In this way my visits to Leh finish, with a promise that I will come back again.