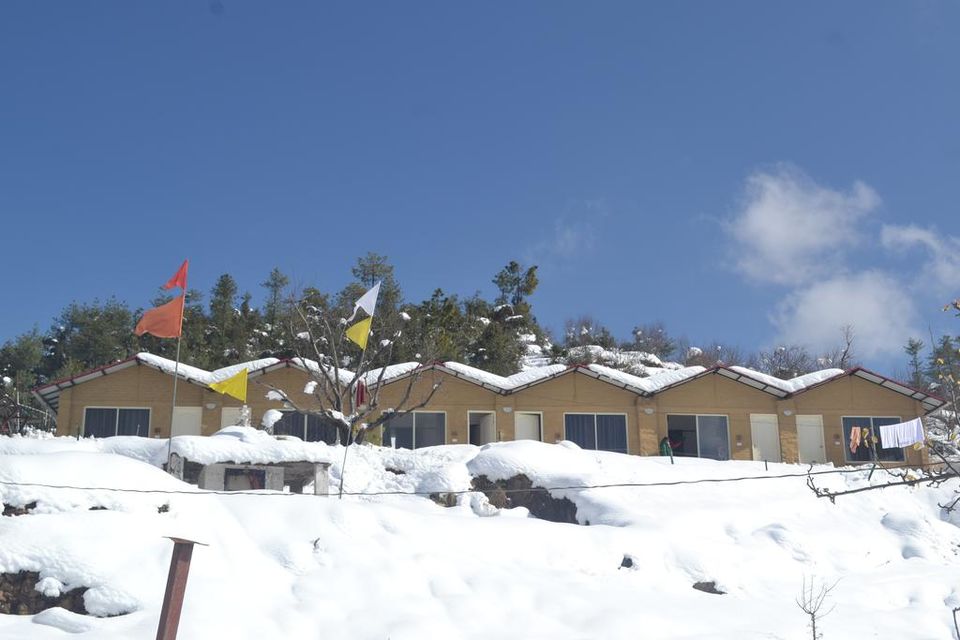 #TripotoTakeMeToHimalayas I planned a trip with my big family to Nature Nest Eco Resort,Koti(near Chail) during Holi Weekend(in March). I made advance bookings in february thinking the weather would be pleasant at that time, Not even thinking that snowfall could happen in march. We had little kids along with us and myself pregnant.
Just one day before we were to leave for our family holiday, message from resort manager came to my phone, showing the images of resort covered with white layer of Snow. He also messaged us road might be blocked so ask me tomorrow morning before leaving for the resort.
The next morning we started from Ludhiana.(didn't ask the manager that time). 25 travellers packed in 4 cars, 2 SUV's and 2 sedan. Cruising on Kalka shimla highway, non-stop music, the pleasant weather and my bunch of loved ones made the base of my bottle of this trip memories. The weather seemed clear till then. We moved ahead towards kandaghat. Our first pause for breakfast was a dhaba near Dharampur. Then we moved ahead towards Kandaghat and took a turn towards chail-kufri road from there.
As we ascended forward on this road, the weather changed drastically. Rain showers started. Then, ice pellets started to fall. In an hour, as we crossed Sadhupul, we found the road covered with white sheet i.e.snow. Snow also began falling. And that's where our adventure started.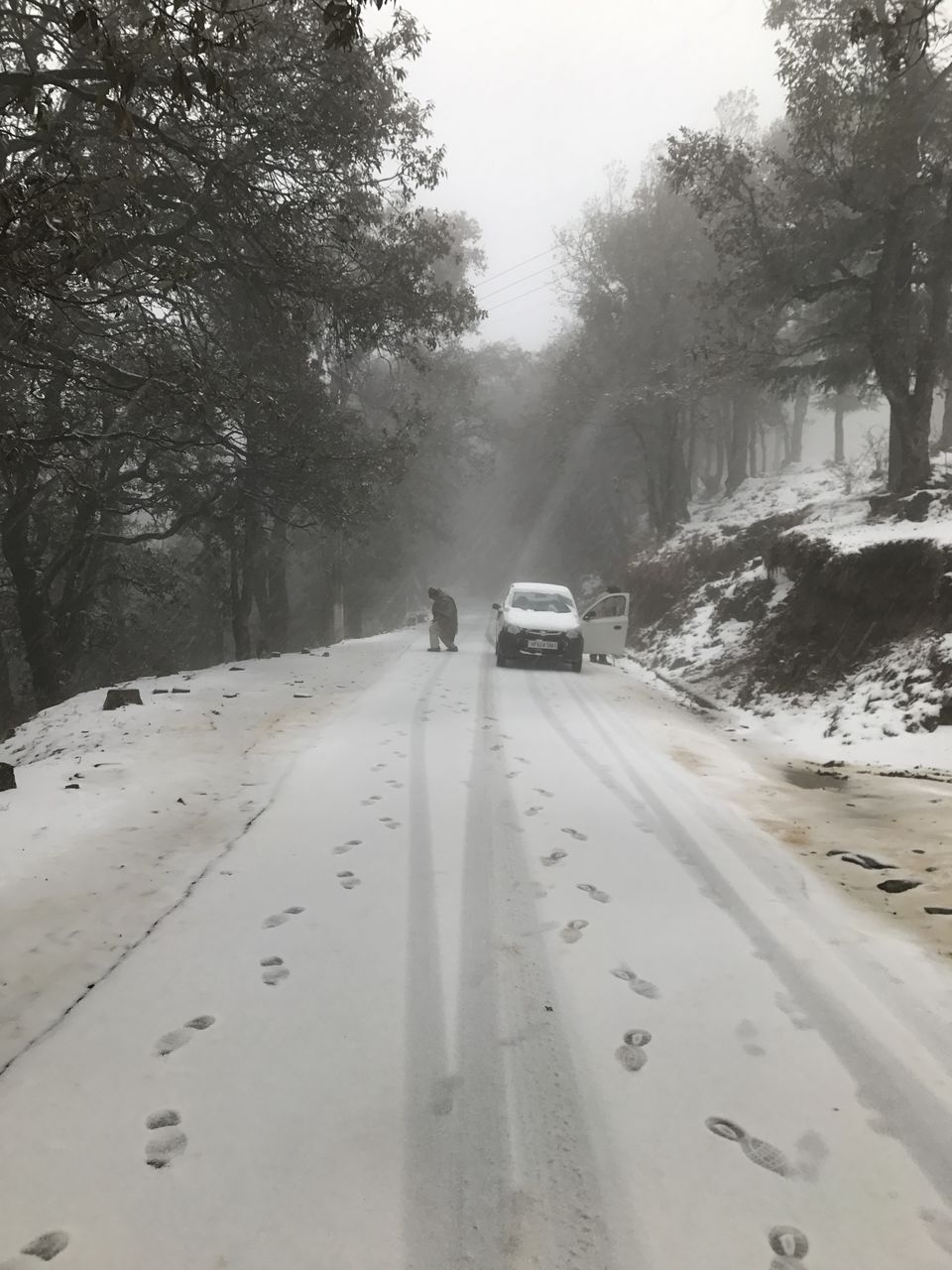 Our cars got stuck in snow. If we try to start car with high race, it starts skidding. It was our first time experience of live snowfall so none of us know how to drive steadily in snow. Networks jammed so we couldn't call anybody to help us. With the help of few locals passingby, our cars started to move in a tortoise speed. Finally, after complete 10 hours of journey we reached our destination Nature Nest Eco Resort, Koti.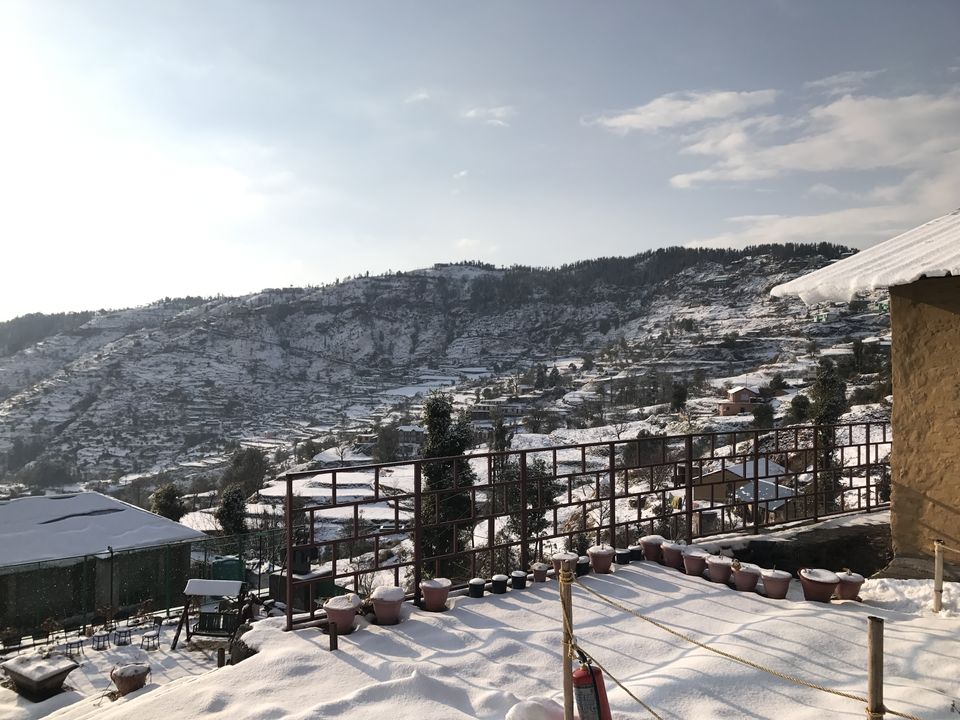 And the rest of the day, we only relaxed with hot cup of tea and coffee.
Next morning, as we woke up, we saw change in weather.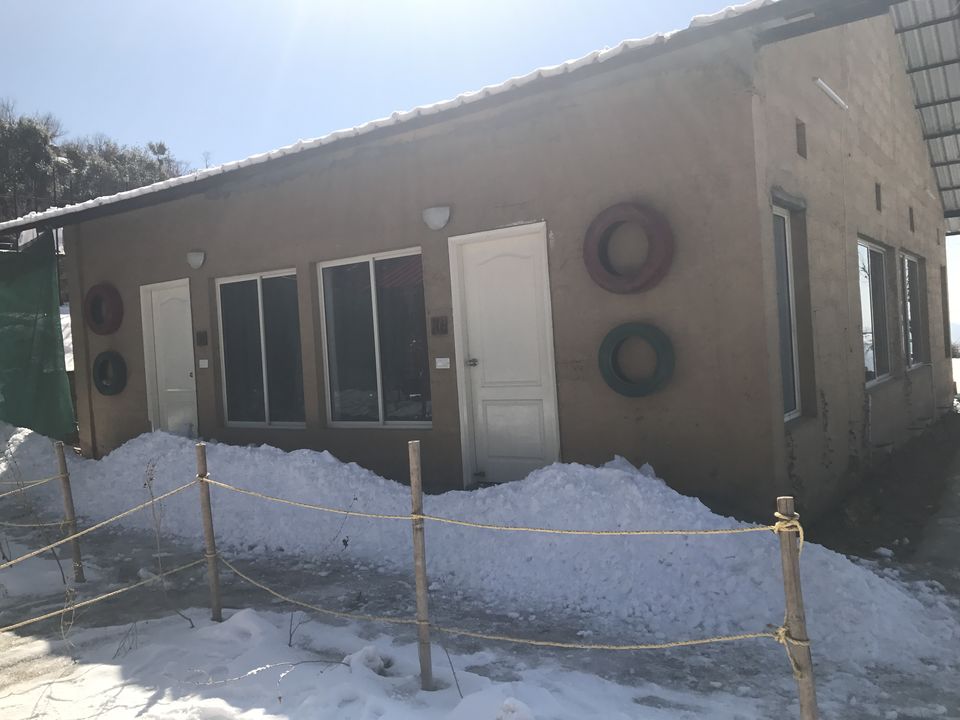 Sun showed its face and the snow slowly began to melt. The whole day we spent playing games and chattering in the resort only.
The third day, we were to leave back for home. The weather is now clear. As we returned via the same road, we saw that the roads that were covered with snow were clear now. After 7 hours of journey, we reached back home. We found ourselved lucky to have this lifetime memoir of snowfall.