I love traveling and My 2017 travel journey started with amazing Bhutan trip. I was thinking about Bhutan from past 2 years, and my dream comes true this year. Three main reasons for visiting Bhutan was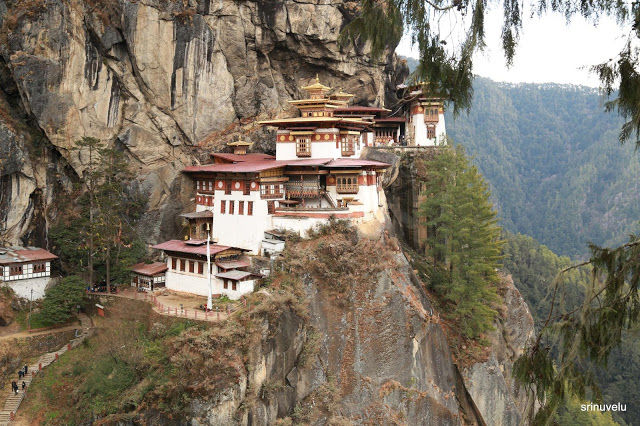 1.My wish to visit Buddhist country
2.Want to know Why Bhutan is happiest country in the world.
3.I love mountains and nature.I spoke with many friends about the trip, many said yes but finally Maneesh and Sateesh joined me. Our Bhutan trip started by flying to Bagdogra via NewDelhi.
We reached Bagdogra by 2pm, We took prepaid taxi to Siliguri (taxi cost us INR 500). we started negotiation to extend the taxi to Phuentsholing, he agreed for INR 3000 rupees. we asked him to take nice restaurant but he took us road side Bar+Dhaba which was not great but food was good.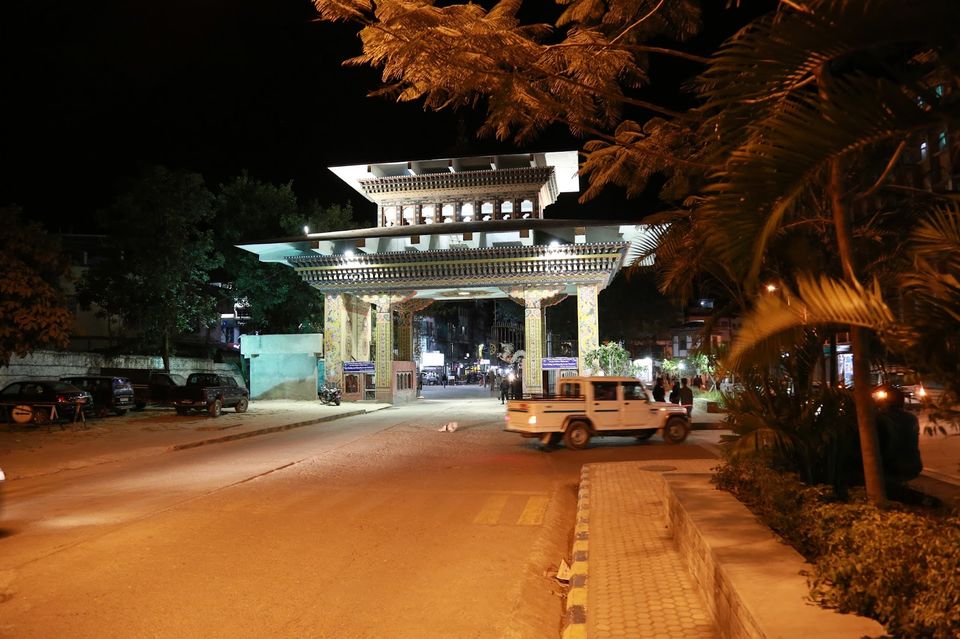 Phuenstsholing
Our Entry to Bhutan started by crossing the border at Phuentsholing, We reached Phuentsholing by 8pm, We have to crossed the border by walk and we checked in at Park Hotel, hotel ambiance is very nice and clean. I recommend this hotel but price varies depends on how you booked, check both by calling them and online. We were hungry and tied, during that time most of the hotels in Phuentsholing are closed. We just want to quick dinner so we crossed the border and reach India (sounds funny). We can walk between the border any time with a small gate, vehicles are not allowed to cross in the evening. We met Deepak while having dinner he gave us rough idea about prices to travel to Thimphu and Paro and places that can see while going to Thimphu.
My first impression after seeing Bhutan is so clean, streets on Bhutan side are clean while Indian side is very dirty. I am surprised to see the difference at border. See the photos taken on both sides, top one is Bhutan side and 2nd one Indian side.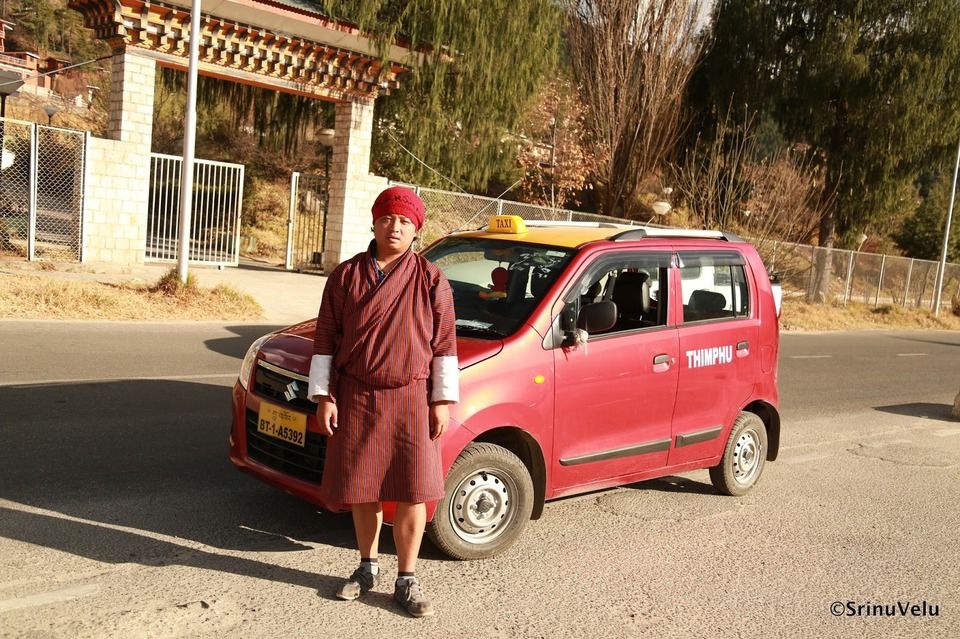 Next Day we must wake up early for Entry permit. Indian nationals intending to visit Bhutan are required to carry any of the two valid 'Travel Documents' (a) Valid Indian Passport having validity of minimum 6 months; and/or (b) Voter Identity Card, issued by the Election Commission of India. No Visa is required to visit Bhutan and permit is free. Entry permit is issued at Immigration Office of Royal Government of Bhutan at Phuentsholing (This is closed to Indian border near petrol pump). You need one photo and one copy of ID and application form (you can get it free at the entrance). Because of holidays there is huge rush at office. They just take finger print and photo and issue the permit. (office is closed from 1pm-2pm for lunch). Better to go in the morning and stay in the line before they open at 8pm to get the permit quickly. We should wait until 2pm to get permit, so we went for lunch at Hotel Kuenga and tried local dish Ema datshi (Chillis and Cheese) I liked it you can mix with rice to taste better.
Thimphu
We started journey towards Thimphu at around 3pm by taxi and taxi cost us INR 2000. Bhutan's mountainous beauty starts at Phuentsholing with a elevation of 293 m. We keep on climbing up crossing amazing mountains until we reach Thimphu which is at elevation of 2,320m. we saw lot of mountains crossing small villages and towns naming Gedu, Chukka, Bunakha, Chapcha. we went straight to hotel Khamsum Inn cost us INR (3114 for 3 people for 2nights including breakfast) This hotel is so good and buffet breakfast is provided, I recommend to stay in this hotel.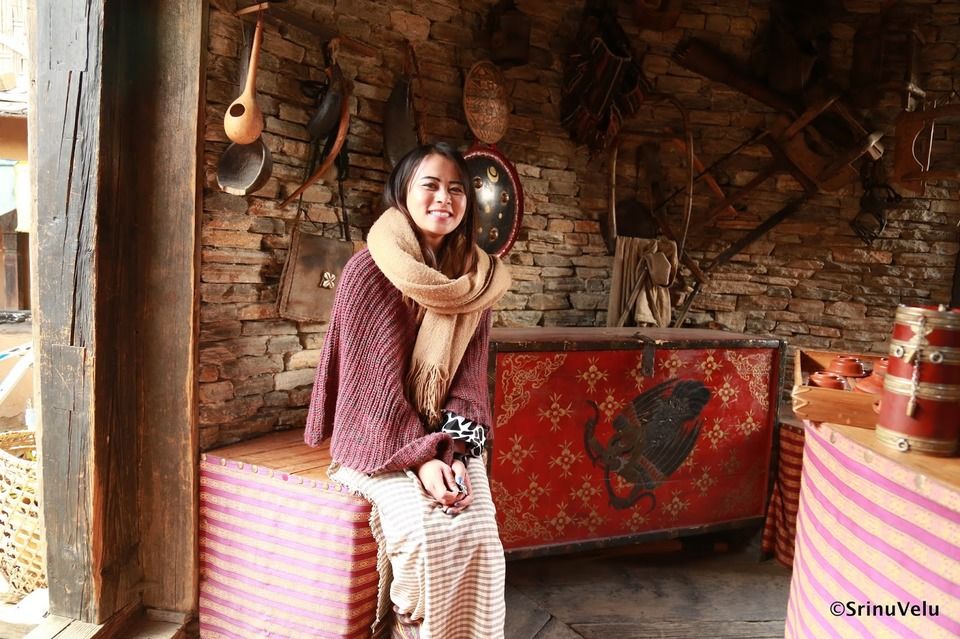 We took Taxi and paid 1500 for Thimphu sightseeing, we finished most of the places by 4pm and we had time to roam around vegetable market and walk along the river.
1. Memoraial Chorten (stupa)
4. BBS Tower (Nearby there is Takin Zoo we didn't go if you got time you can visit
5. On the way down we saw down from BBS tower saw Tashichho dzong.
6. Thimphu Institute for Zorig Chusum painting school (closed just walked around the area).
9. Saw football match in Changlimithang Stadium
10. The standing Buddha" looks Peaceful and spend time relaxing at Coronation Park.
11. Centenary farmers market (so clean never seen such a clean vegetable market in india)
we had great time at Simply Bhutan Museum, this place is a well-presented Bhutanese Culture showcase. Tshering pretty tour guide explained very well about Bhutanese culture, traditions. Museum got traditional house, kitchen, prayer room and things used for house, how to make oil. We even tried Bhutanese wine. The highlight was dressing (Kira for ladies and Gho for men) in the local costumes and getting into the mood for joining in the last dance. Finally, we tried archery.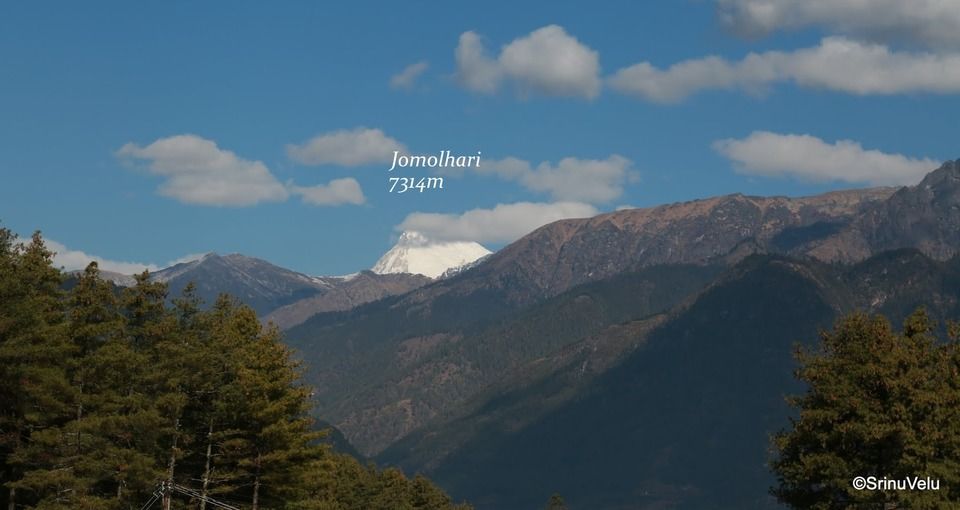 we had small dinner eating aloo parathas at Roonak restaurant. (simple parathas with chutney and reasonable price) this is not fancy restaurant.
Paro
Our journey started next day morning at 8am. we shared a taxi with another 2 Indian guys. Taxi cost us INR 860. we searched for hotels and just went to some random hotel we got it for very cheap INR 1600 for 3 people hotels is ok not fancy like in Thimphu but works for bachelors. we took taxi straight to Taktsang Palphug Monastery (tigers nest) cost us 250. It is better to book return taxi for around 500-600 give him number pay half and he will come back. we haven't done that and while returning they demanded 500 which is high for 15-20min journey time.
we started hiking at the bottom of the hill and it took us around 5hr 40min that includes time for waiting at the tigers-nest lunch time. You can hire horse to have ride up to half way. when you climbed half way you will get glance of Taktsang view and it is amazing. After 1.40min of hike it becomes flat for some time and then we will reach Taktsang view point for which Bhutan trip started and it is breath taking. questions will raise in your mind how come they got idea to build temple there and it how did they manage to take things to that height and build at the edge of the mountain. Hike is a bit tied but after reaching this point you will forget everything. From here we should climb down and cross the waterfall and start climb up to reach the destination. there is one police outpost and security room where you must keep all your mobiles/cameras.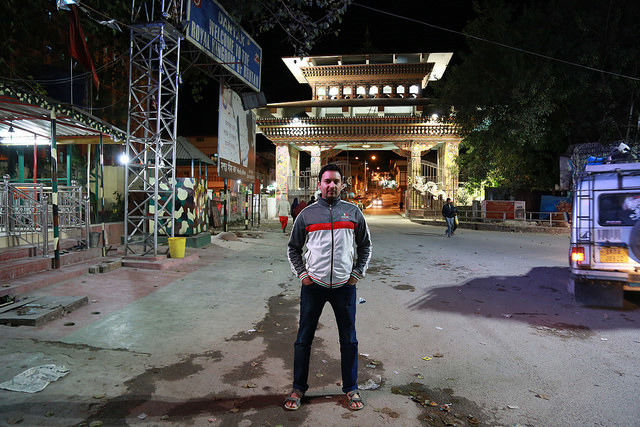 while coming down we stopped at cafe where you can have buffet lunch. on the way, we met a group of volunteers who are very nice and doing great job in clearing plastics thrown away by tourists. They are working for clean and green Bhutan.
we came down and did some souvenir shopping, here things are a bit cheaper than other places. We tried to take taxi back to hotel, but taxi driver demanded 500 and didn't bother to negotiate and they left. we decided to walk to main road, it was a bit long walk but 4 of us had nice walk along the road. we had Mushroom dashi for dinner and it was very spicy and all the food in that restaurant. I like the taste of the local dishes.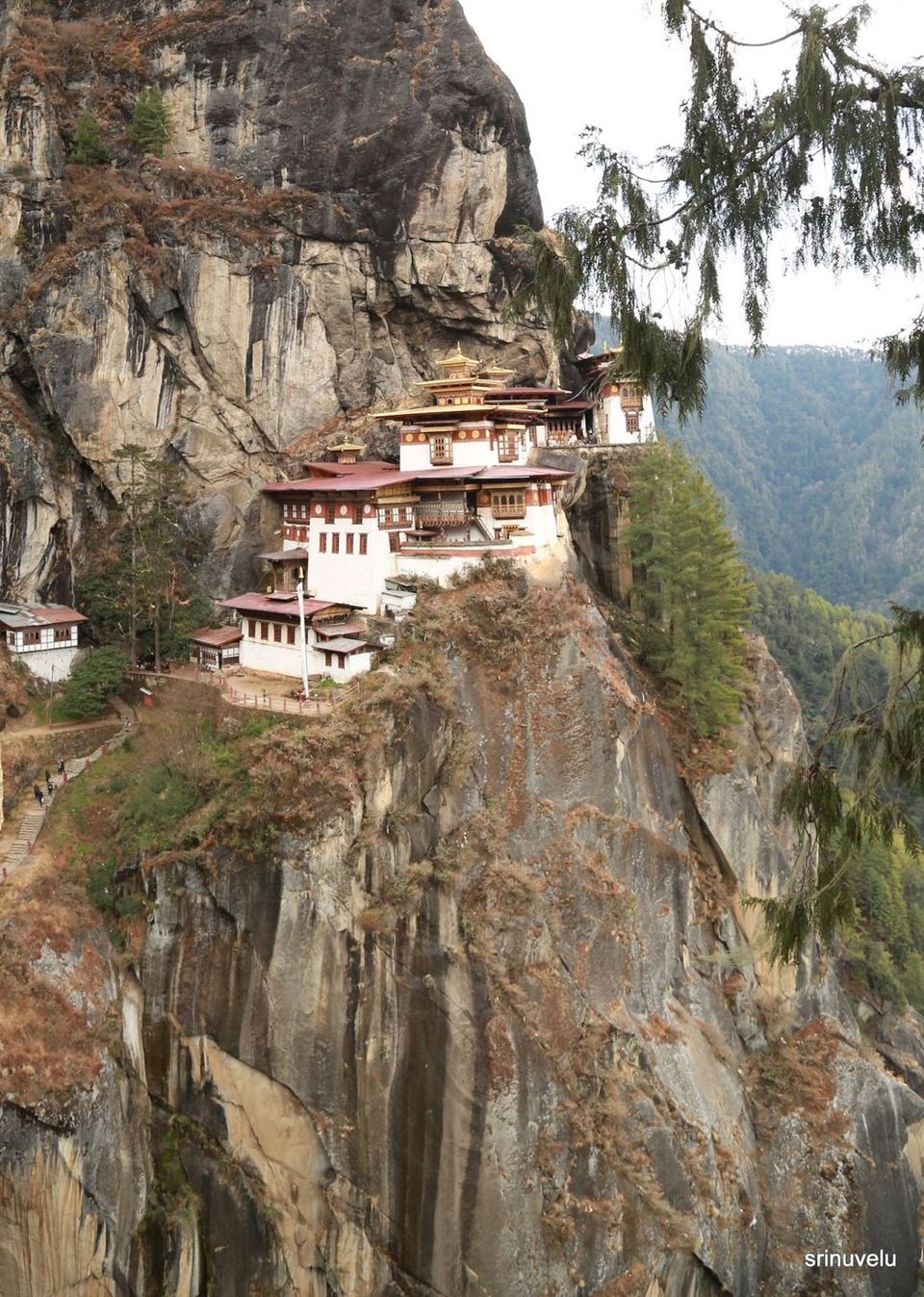 Hotel in the Paro was ok there is no internet in this hotel, even though they said there is wifi facility available while booking.
Paro is small town but it has one and only international airport of Bhutan and Taksang.
Next day we took taxi to go to Paro museum it is nice building on top of hill. Museum got some art items, things used in Bhutan. It cost INR 25 for Indians and more for the other nations.
we spoke with the taxi driver Khandu, if he can take us Chelela pass to see Jomolhari. He said he can take me to Drugyal Dzong which is only 30-45min drive to see Jomolhari, Jomolhari is a 23,996 ft / 7,314 m mountain peak in the Himalaya Range in Paro, Bhutan. Based on peakery data, it ranks as the 1st highest mountain in Paro and the 4th highest mountain in Bhutan. He agreed to take INR800. I am glad he took us there otherwise I can't even have a glance of Jomolahri. We saw Drugyal Dzong there are doing some repair works and we also saw Jomolhari.
On the way, back to Phuentsholing we took shared taxi and it cost us only INR1500, we stopped at Wangkha Dam view hotel, food here is good. We got amazing view of sunset overseeing river Torsha, river Torsha is very wide. We came to Phuentsholing by 5.30pm we decided to go to Siliguri, we took bus from Jaigon to Falakata (INR35 time /1hour) from Falakata to silugiri (INR 75 /3hours) it is cheaper but a bit tied, if you want to save money this is very cheap. you can even get buses from Hasimara to silugiri. we took some random hotel (hotel mount view) in Siliguri close to bus station it is very bad condition, they got bed bugs, smells of alcohol and they gave room that is bad in condition we adjusted because we are so tied and it was late. We had breakfast at Khana Khajana near to bus station, food here is very good.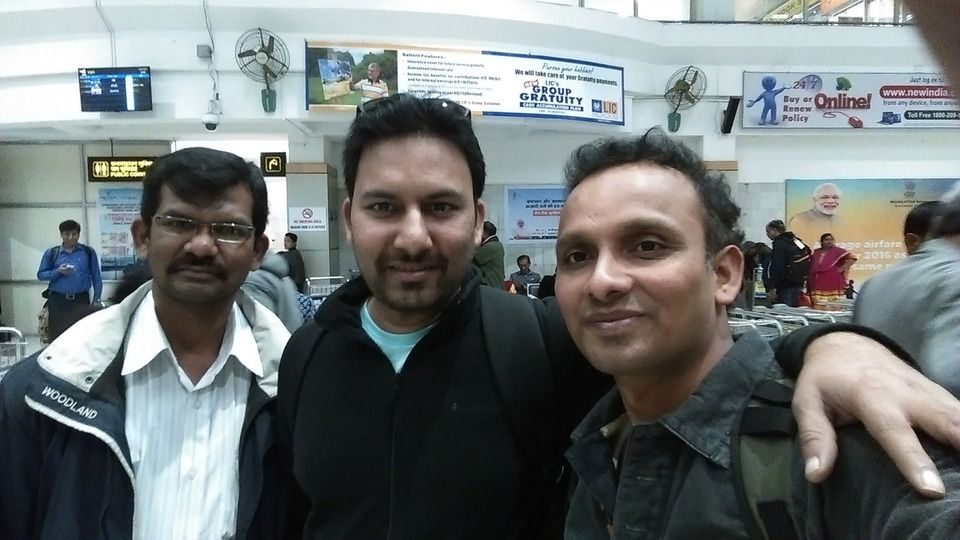 Our trip successfully ended at Bagdogra airport.
1. Happy to visit Buddhist Country 2.Good and amazed to see the local culture, heard that marriages are not arranged even with religious background. 3.Country is neat and clean. 4.Happiness is difficult to define, Its not that obvious to find happiest country in the world. People seemed satisfied (But difficult for me to say accurately with a short trip). 5. Yes my curiosity for the mountains and greenery got satisfied. 6.Will visit Bhutan again
Return flight from Hyderabad to Bagdogra costs INR- 10934/-
Taxi from Bagdogra to Phuentsholing us INR 1000/- (3people shared taxi- total 3000)
Park hotel at Phuentsholing INR 2250/- for per room (Can accommodate up to 3 people with cost for extra bed).
Khamsum Inn Hotel at Thimphu --INR 1041/- (INR3114 for 1 room 2 days for including breakfast 3 people)
Taxi in Thimphu sightseeing (500)
Shared Taxi from Thimphu to Paro INR 860. (1hour15min)
Shared Taxi to Phuentsholing- INR 500/-
Jaigon to Falakata (INR35/- Time /1hour) from Falakata to silugiri (INR 75/-3hours)
This post was originally published on Travellers Hub.