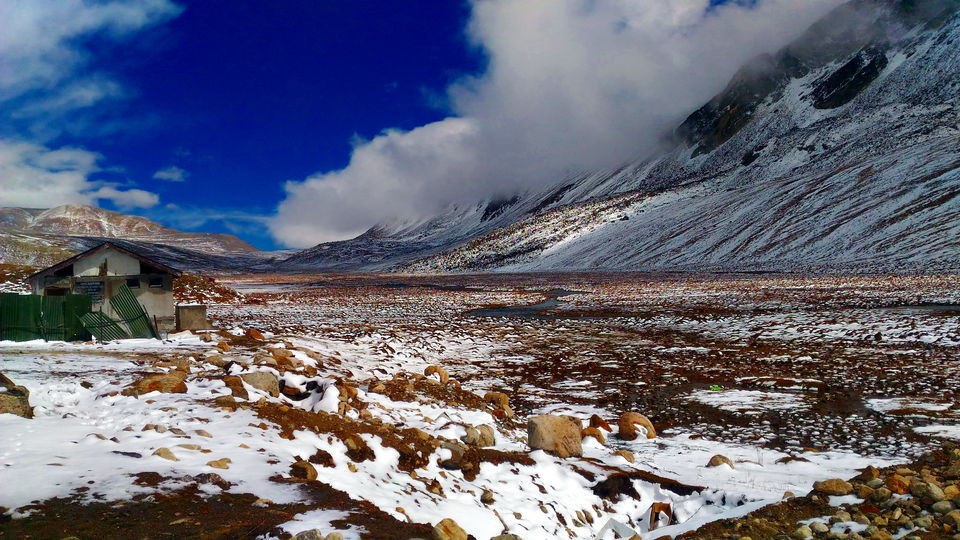 I was lucky enough to visit Sikkim in October 2017. This Indian state shares borders with China, Bhutan and Nepal.
Since the state shares borders with China, travelling to North and East part of the states would require permits.
I had rented out a bike from Siliguri and started my trip towards Gangtok, the capital city of Sikkim where you would need to spend a day for the permits.
You would require two permits here- Inner Line Permit and the Vehicle permit.
Vehicle permit- Documents required-
• Driving license copy
• Vehicle RC copy
• Insurance Document
• Pollution Document
• Notarized Authorization letter if it's a rented bike or if the bike is not in your name.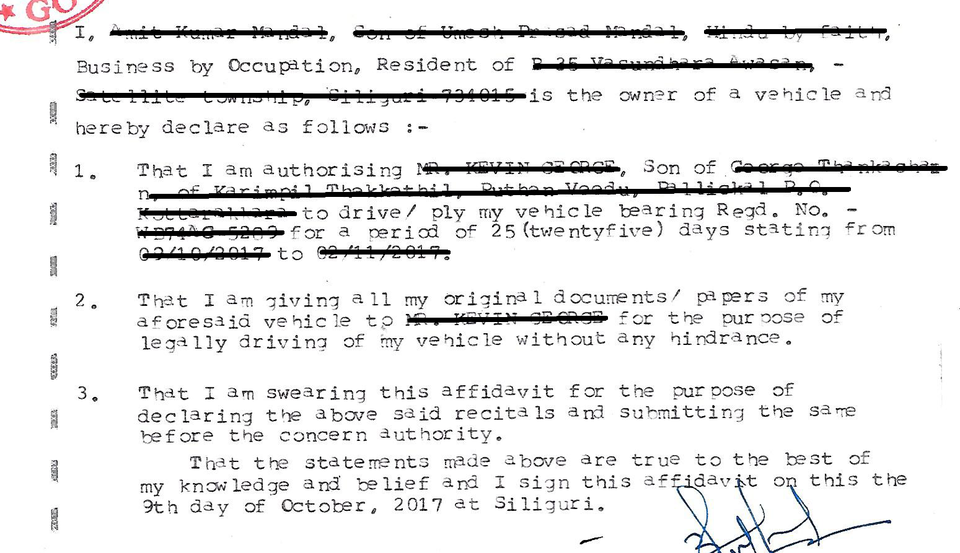 • Id Proof with Address
• Passport size photograph
The vehicle permits are done at the Home Department (Manan Bhavan as they call it). This is a government office and their timings are based on what time the officials reach their desk . But you can try reaching there at around 10 AM.
The counter just outside the main door to the office deals with the vehicle permits. You could ask for a form for the same.
In the application form, you need to mention the list of places you intent to visit. You can apply for North and East Sikkim permit in the same form.
List of places that you can write-
• For North Sikkim
o Lachen
o Gurudongmar Lake
o Lachung
o Yumthang
o Zero Point
• For East Sikkim
o Nathula Pass
o Gnathang Valley
o Zuluk
o Rongli
Dates of visit can be given according to your plan and add a buffer of 2 days in the North Sikkim part. Usually they give the permit for East only for a day. So in case you face some issues with your bike or get some heath issues, you could use the buffer day to balance your itinerary.
You'll get the permits back from the office by around 3.30 PM.
The Inner Line Permits (ILP) can be applied the day you start your trip. The Tourist Department office opens at 5 AM and the permits are given till 9AM. You could get this permit done in less than 15 minutes.
Documents required-
• ID proof
• Passport size photo
• Vehicle permit copy
Only issue I faced with the ILP permits was that you have to wait till 7 AM for a Xerox shop to open. You would need to take 10 copies of the above ILP permit you get.
Things to note
• Accommodation in Gangtok is comparatively cheap. For cheap stays, check out Modern Central Lodge or Mount Olive (they provide food and accommodation at nominal rates)
• Check out MG Marg. There are plenty of Restaurant providing wide variety of food- Cafe Live & Loud, Taste of Tibet, Roll House were some of the good ones that I tried.
North Sikkim
• As soon as you get the ILP permits photocopied, you can start of your trip. During October the time I went, the days ends very early around 5 PM and it would be better to avoid the night drives.
• If there is any hint of rains, I would better suggest you to buy the Gumboots that are easily available at the Gangtok market. I ended up having water soaked boots for the entire Sikkim trip.
• Carry extra petrol for your bikes as you will be riding close to 400 Kms without a petrol station. And out of the 400 KMS, close to 150 odd KMS will be pure off-roading where 4th and 5th gear is never an option. On your way from Gangtok, the last petrol station is at Mangan.
• For bike repair and spare parts at Gangtok, check out Indira Bypass.
• The best stay in my entire Bhutan and Sikkim trip was at Lachen. There are N number of Home Stays at Lachen and Lachung. Depending on the number of people you have, you could bargain a better deal with them. And keep enquiring at least at 3-4 home stays before you decide.
The place I stayed at lachen-
Hotel Gurudongmar, Lachen.
Ph- 837 0998 411/ 801 6987 734
• There was 3G internet available for Vodafone and Airtel at Lachen and Lachung.
East Sikkim
• If you are done with the North, then the toughest part of Sikkim circuit is behind you.
• Road till Nathula are good and then after that its patchy roads and then again since it's the hilly roads, they are prone to landslides every now and then.
• From Nathula to Rongli, its totally downhill and can cover the distance with ease.
• Nathula Pass is closed on Monday and Tuesday.
A Rough itinerary for North and East Sikkim
Day 1 Get ILP and ride to Lachen (overnight at Lachen) 107km
Day 2 Lachen- Thangu Valley- Gurudongmar Lake-Lachung (overnight at Lachung) 180km
Day 3 Lachung- Yumthang- Zero point- Mangan- Gangtok (overnight at Gangtok) 205km
Day 4 Rest day to recover from the heavy off roading and to repair your bike (overnight at Gangtok) 0km
Day 5 Get ILP. Gangtok- Menmecho Lake- Nathula- Baba Mandir- Zuluk 100km
Day 6 Zuluk- Rongli-Siliguri (or Pheuntsholling in my case) 102km
• For your North Sikkim trip, please take care of Altitude Mountain Sickness (AMS). My fellow riders had to drop their plan to visit Zero Point after covering Gurudongmar lake due to sickness. Having Diamox tablets after your breakfast helps.
• Ideally Zero Point is at a lesser altitude than Gurudongmar lake, it would be better to cover Lachung- Zero Point at first and then Gurudongmar lake. This will help you to acclimatize to the altitudes in a better way. This can be done if you have an extra day to spend for your North trip. To cover Gurudongmar lake and then reach Gangtok the same day is never possible and hence I gave the above itinerary.
• Riding with a pillion would be a tough task for both the rider as well the pillion. I wouldn't recommend this for first timers. The off-roading could break the pillions back . Give an extra day at Lachen or Lachung if required.
• On return from North Sikkim, you need to cross the Toong check post before 3.30PM as per the Tourist Department rules. Toong is roughly 80 kms from Zero Point.
• Since I was a solo traveler, I wanted to cover the maximum distance and reach civilization to relax , I passed Zuluk on day 5 at around 1 pm and camped at a place called Reshi.
• From Reshi, I travelled to the Bhutan border, Pheuntsholling. Read more here.