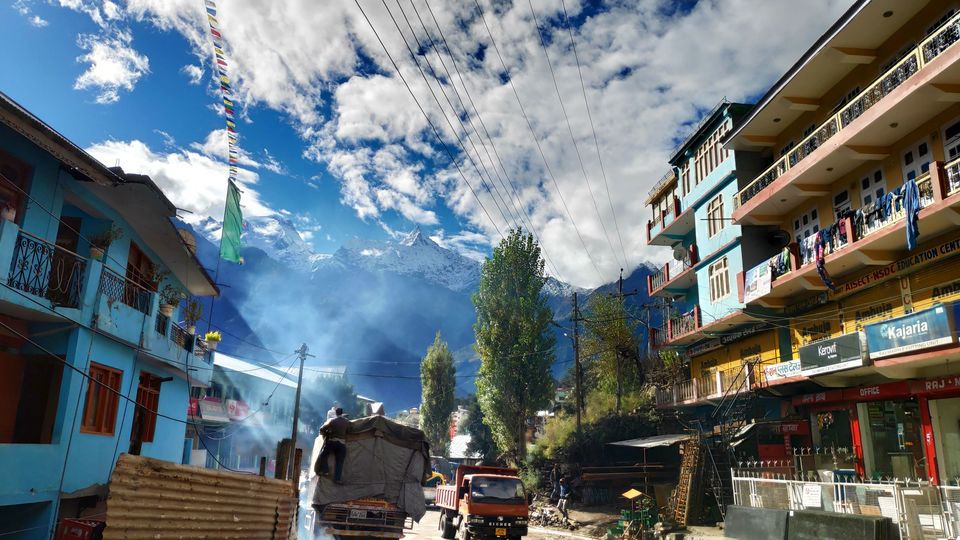 How does it feel like when you've been trying so hard to go to your dream destination and you are failing every time? Most people don't know that feeling but let me tell you it feels more terrible than terrible. It feels like you are failing again and again and more so when travelling is almost equal to meditation to you and healing yourself from inside. It feels like something is crumbling you again and again.
I've been trying to go to Spiti Valley for the last one and half years and I'm failing every time. Not that I'm super busy, naah that's not the reason but there's one thing or another that has been stopping me. From May-2018 till now, I've had 3 failed attempts for Spiti Valley Road Trip. And for being a corporate person, I cannot take leaves that much frequently too. But let's talk about my failures.
1st Attempt - I, along with my colleague, friend and flatmate, all are one, planned a road trip and have already applied leaves for a week and had plan to take two or three more in case we stretch. I was keeping a close watch on the road of Spiti Valley. It was opening and closing and opening and closing. So, we didn't want to get stuck and we thought it's best to skip, we'll plan another one soon and this time we should go to North East. We had already planned that one also. But nevertheless, we ended up going to Nepal, which we hadn't planned. It was an amazing road trip and my longest till date.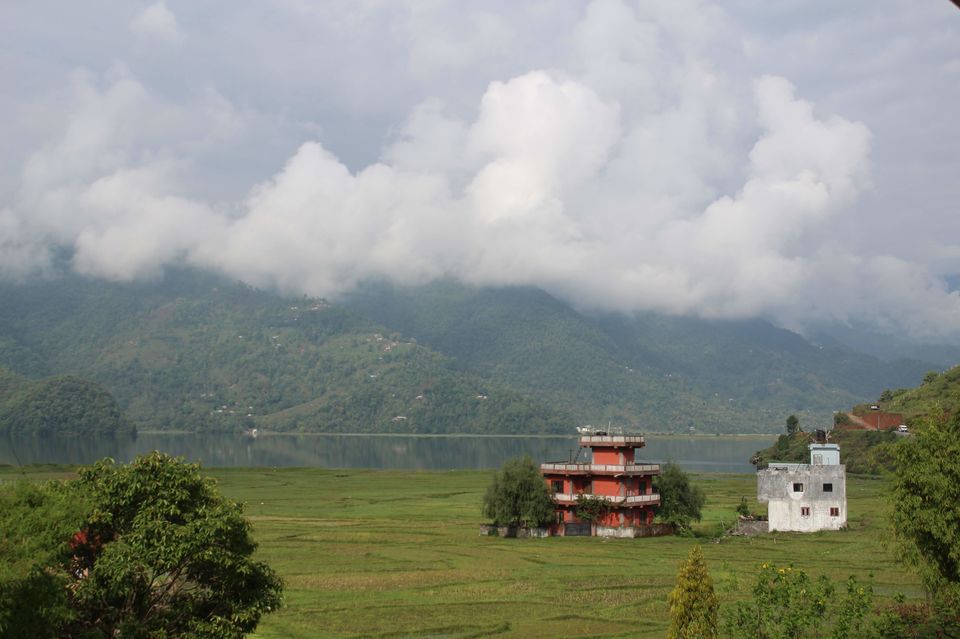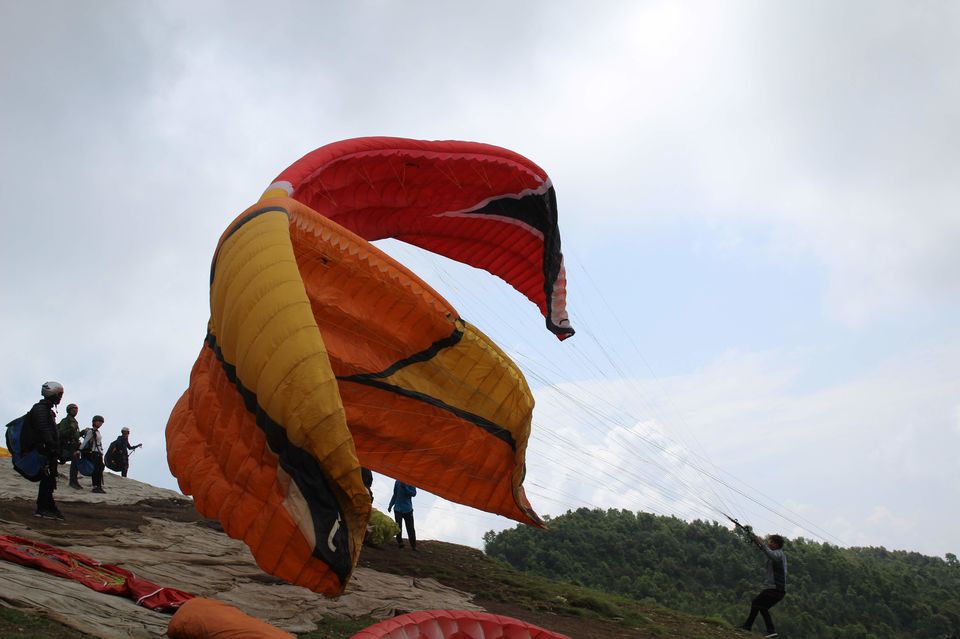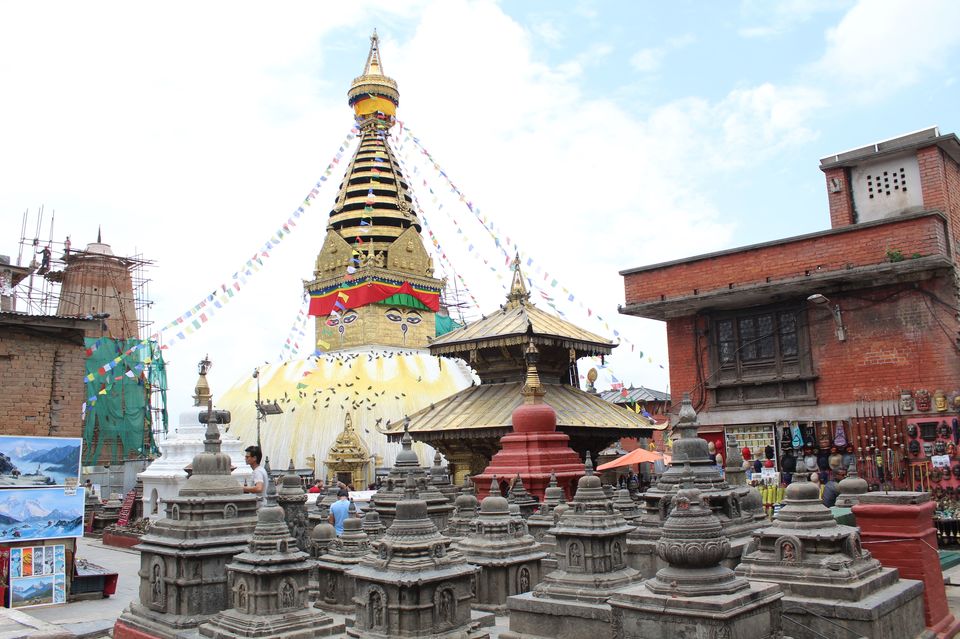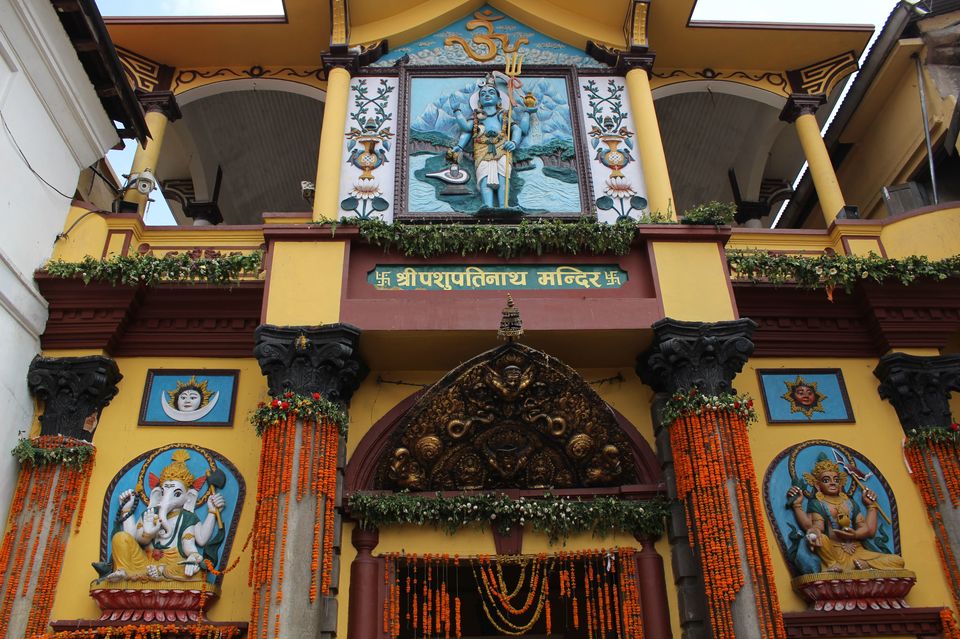 2nd Attempt - I applied leaves from 22nd Sept. to 2nd Oct. and thought that this time I would make it to Spiti Valley. I started my journey on 22nd of Sept. but during my journey on the 1st day, it started raining. I wasn't really worried about that at that time but then I kept raining and raining till I reached Shimla. I drove for straight 250 kms in rain which also slowed me down. I still wasn't worried because I hadn't seen the weather forecast till now. I spent the night in a temple there and in the morning I had a chat with few people and everyone told that there are warnings for heavy rainfall for the next 3 days and per the locals experience the roads will be closing due to this. I looked for the forecast but still went on. Then I met three other riders going to Spiti and I joined them, they were also from Delhi. We reached Narkanda and it started raining and same thing happened, it didn't stop till night. We had to stop in between due to landslide at a village named Sungra. On the third day, we stopped for lunch just after the Karcham Dam and we got to know that road to Sangla has been closed which was our destination for the night. We then moved to Reckong Peo and a video of a bus drowning in the river in Manali surfaced which shook us all. We then inquired properly about further route and then we saw Air Force Helicopters in the air, those were rescue helicopters. We decided to go back to Delhi this time. And it was an incomplete road trip to Spiti.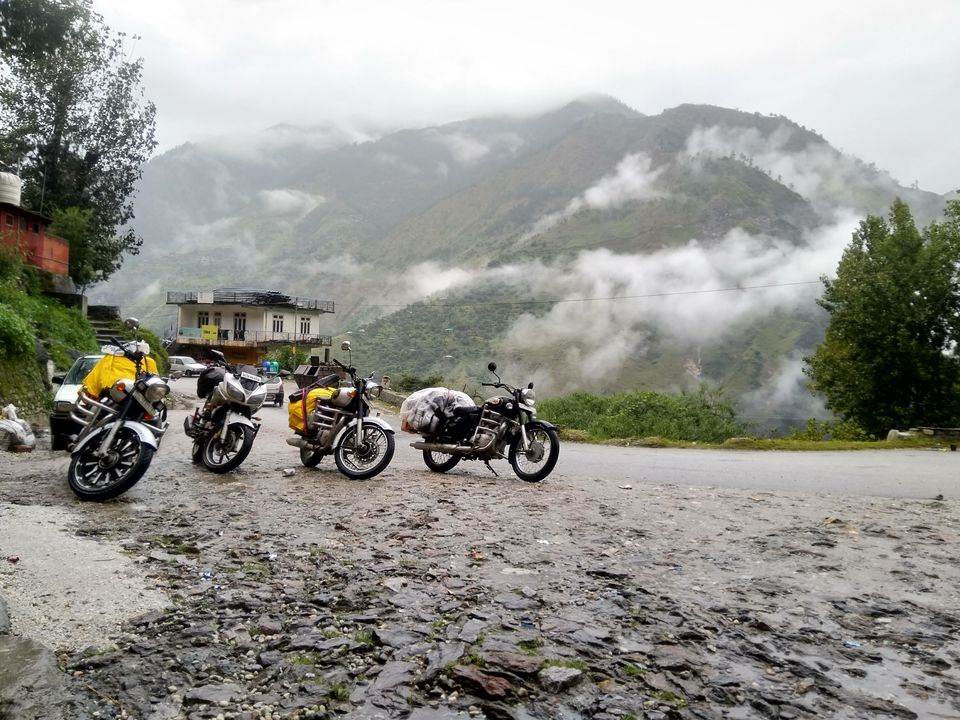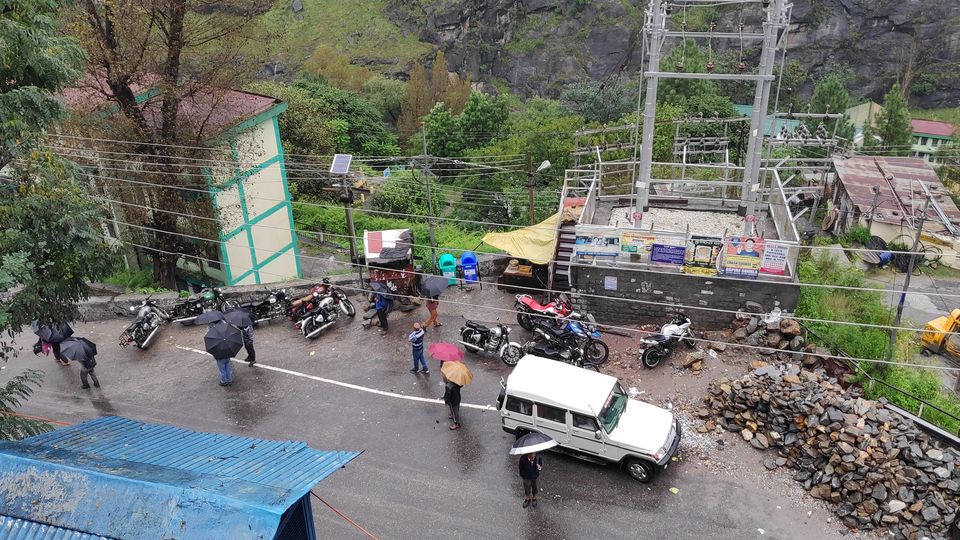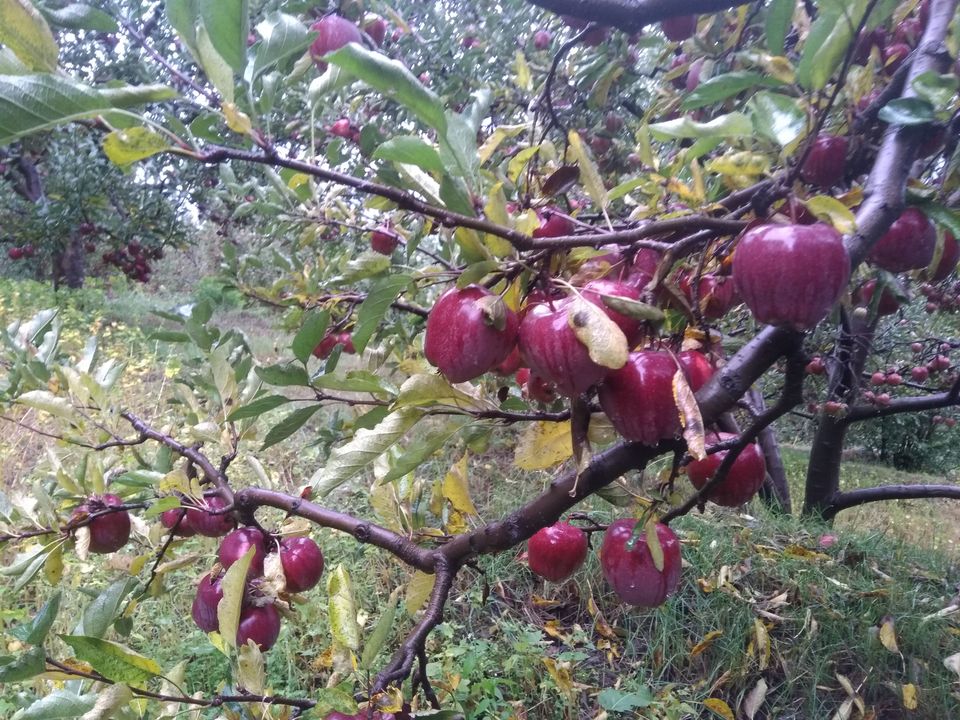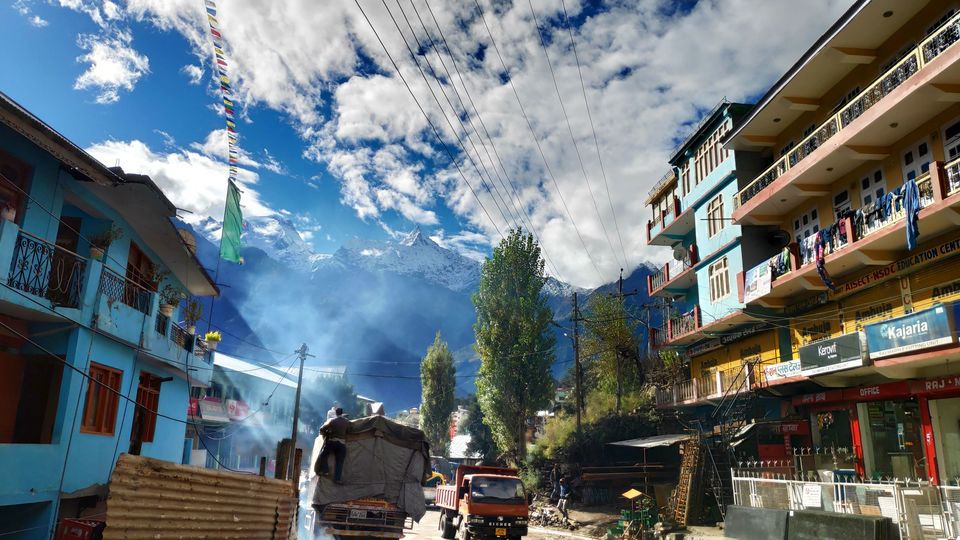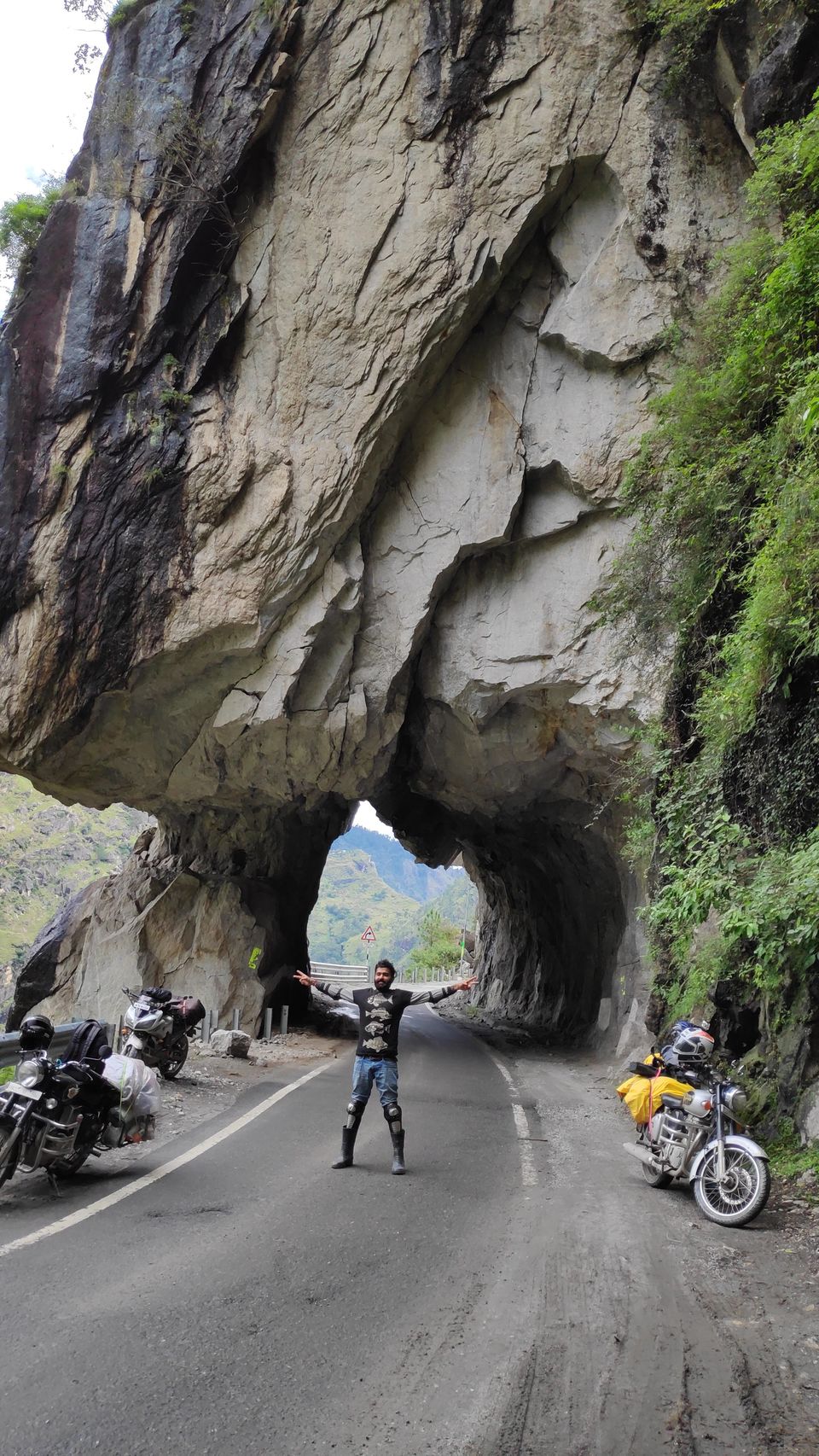 3rd Attempt - For the last 2 years I've been spending my birthday in mountains on a solo road trip and I had just the plan in place. Approved leaves from 22nd June to 7th July and I was really looking forward for this. All preparations were done. I checked the road status and the road till Spiti was opened but Rohtang Pass was closed for now after heavy snowfall but it was to be opened near the end of June. So, I thought that I would reach Spiti by 30 June or 1st July, even if it gets delayed by a day or two I can stay there and for the road opening but I was so determined to go this time. So that part was out of play this time but something else or should I say someone was playing a role behind the scenes. My sister was expecting a baby in mid of July which was perfectly fine till 21st of June. On the morning of 22nd, I got a call, it was my mother, she told me that the doctor had given the date and it was 26th of June. I was like, seriously. My mother said that she would suggest not to go but everything else is on me. I really wanted to go and I was like damn, that Friday was quite quiet in the office for me, I was feeling so much heavy that day. I wanted to be happy after this news but I was feeling collapsed from the inside and since I always fall in my mother's trap, I didn't go.
I didn't cancel my leaves too and went to my hometown. I was quite for two days and mother asked me if there's something has happened with me. She had this feeling once before when I was broken and she felt this thing now. The only difference between those two times is that I didn't cry this time in front of her because I'm a so called tough guy now. But yes, I cried that day. And meanwhile, on 25th June, doctor postponed the date by a week.
Then came the night of 1st of July, the night before my birthday. I was over the phone with my partner in life (yet to be official), and just before 12 it started raining. I love rain and the first rain is always special, it has that earthy scent which is very close to my heart. I told her that the rain has already arrived to wish me and there was amazing lightning that day and I cracked the very old joke of lightning and said that the nature has started taking my pictures. Also, there was no electricity for almost half an hour and coincidentally, the inverter UPS has a fault and it worked for almost only 2 hours. The power cuts are not that frequent so no one bothered to get that fixed. It was 12, she wished me birthday and we were talking. At around 1, she fell asleep and because of the rain I was very happy and couldn't sleep. Time passed but electricity didn't come, battery connected with inverter also ran out of charge, rain had already stopped, time passed, everyone in the home was almost up till 3'o clock. I went on upstairs and noticed that an amazing cool wind is blowing. So I went downstairs and grabbed a mat and sheet with me and went upstairs again. I wasn't still sleepy. I lie down and noticed that it is complete cloudy upwards but at my extreme right I could see stars twinkling and bright. Then I saw the there's no electricity in whole town. After some time the clouds moved to further left and now half of the sky was covered with clouds and other half with stars. I was thinking of my childhood when these stars used to be always visible in the night and we used to sleep upstairs. I didn't remember when we stopped doing that. And the photos of Spiti's Milky Way also crossed my mind and I was really joyous. I fell asleep gazing at stars and remembering my childhood.
I woke up and it was that time of the morning when sky become red. It was still cloudy and it was red and it was lovely. It was just so amazing that these words are nothing for what I felt.
Although, I couldn't go to Spiti Valley and spent my birth day there alone, it was one amazing birthday that I had. And the baby that was due came out on 3rd July. It's a baby boy :) Sorry, can't share picture.
While writing this, I've looked up for the date in September for my next attempt to Spiti Valley.