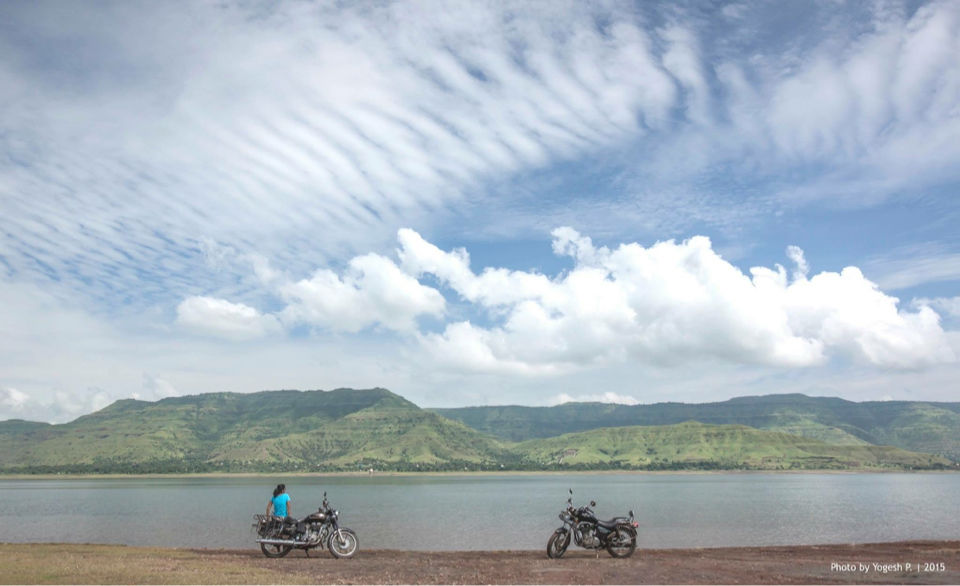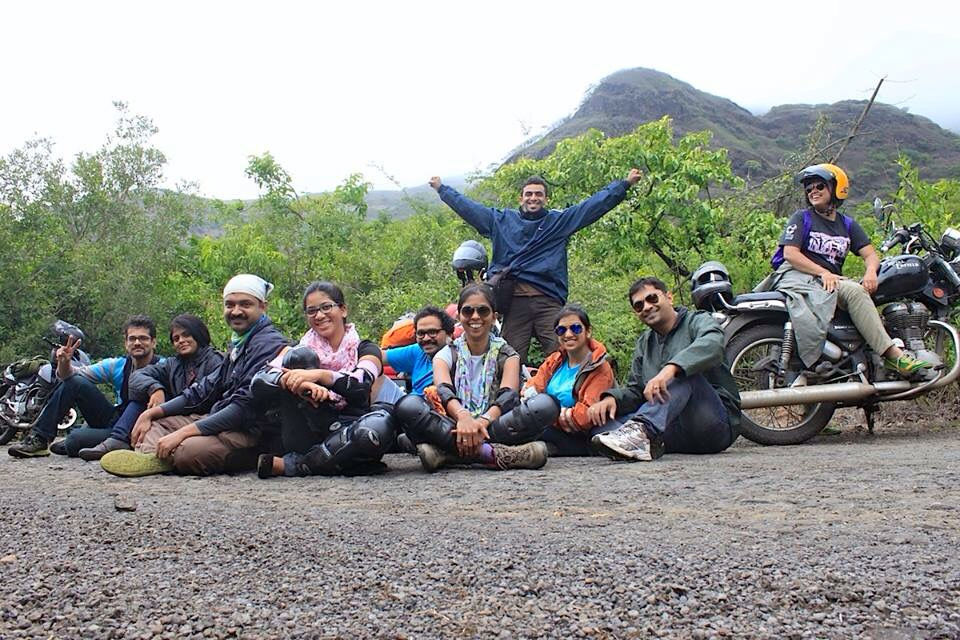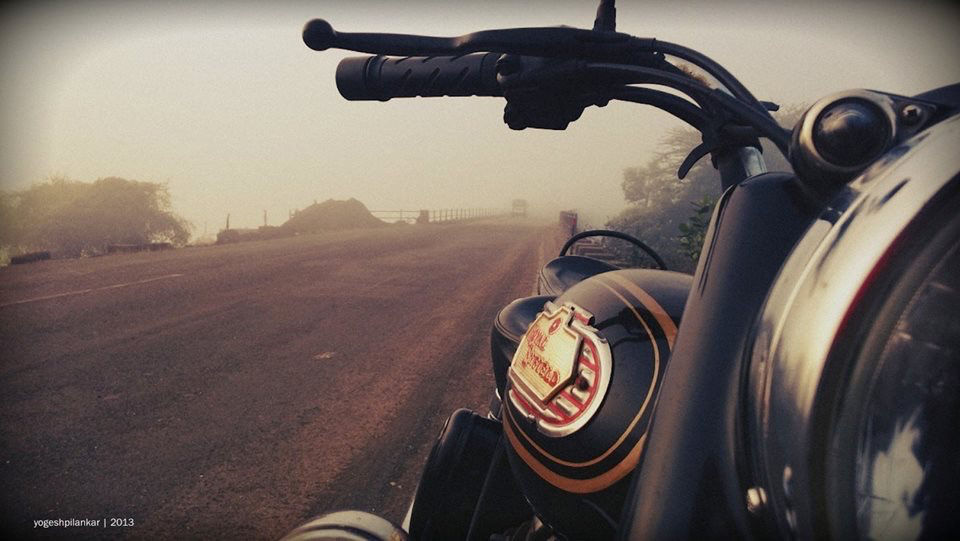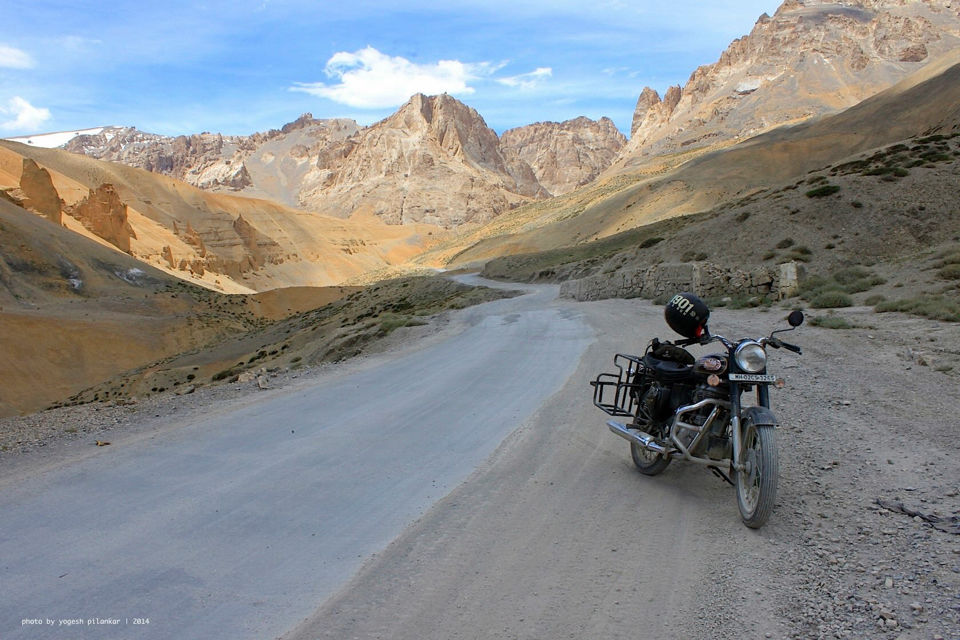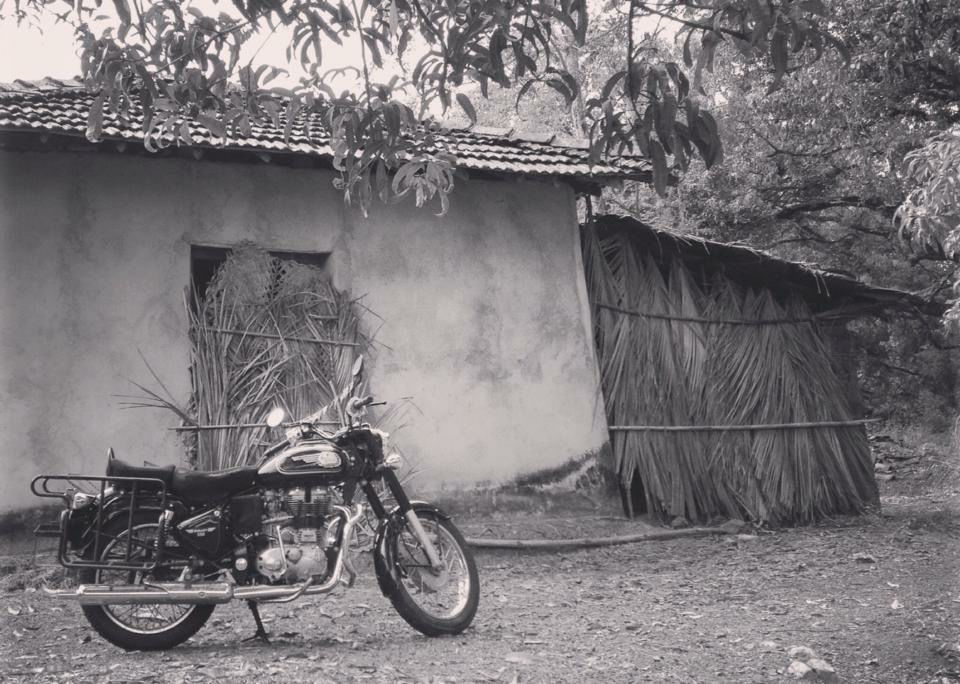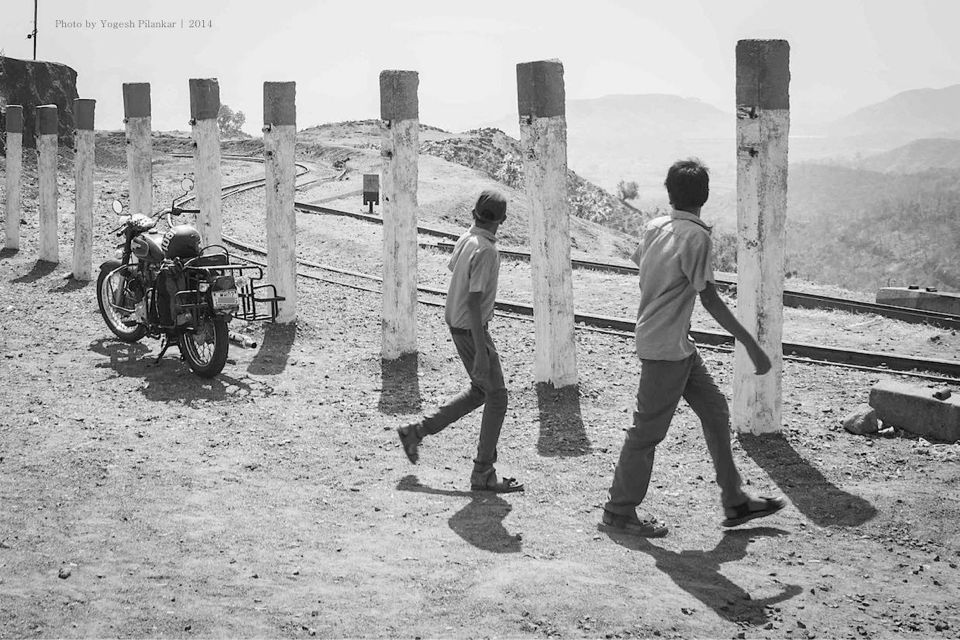 A Bullet 350 Twinspark Review and my rides.
Its been a while since i bought "Bullet 350 Twinspark". It never clicked to write anything about it. Until recently one of my friend inquired about it. Its a rare specie. Still on sale but very few people actually buy it & now Royal Enfield launched 500cc version too. So here are some of my thoughts or kind of review you can say.  I never drove a Bullet earlier. Until i took a test drive. Fell in love. Booked. 6 months waiiiiiiiiiiiiting. Finally got it.  Things i loved about it - Seating stance. It makes u feel that you are the king. The raw power from 350cc engine. Authentic Bullet design. Tiger eye headlamp. Heavy mud guards. 
Till now we have been to Goa, Satara, Ratnagiri, Sawantwadi, Shrivardhan, Raigad fort (twice), Matheran, Mulshi lake (twice), Wai, Alibaug (twice), we have stopped counting our Pune rides ;) & of course Ladakh. Most of rides are done without any group, solo bike (me & wife). I always carry some spare parts and tool box on every ride.
Technically i will say - a weak bike. Chassis is not well balanced. Most of the weight is on rear wheel. High speed corners are bit uncertain. Breaking system is old drum brakes, no disc brakes. No electric button start. Kick hard to wake it up.  After buying i had a rear suspension issue. I had to dump the hydraulics and switched to gas filled suspension. It solved the problem to some extent. It has heavier crank compared to other 350cc's. It has it's benefits & drawbacks. Heavier crank gives a good torque in climbing ghats, higher gear at lower speed compared to electra and other 350cc's. But pick up is little slower due to that extra weight. Battery is 12V, 5Ah & it is less ampere than other models. Headlamp is 35W where other models have 60W. Because less powered battery. Other electrical systems are standard and basic which works fine. The bike is not made for high speed. After 100kmph it feels losing track. It requires regular maintenance, which i guess its normal with Bullet's. Vibrations! ohh boy. I still remember when we reached Goa, i had a bike hangover until i had a drink. But overall comfort is good. Specially after replacing suspension & seats. I have replaced original seat dual/split seats bought from Andheri. Love the torque it gives on ghat roads. After Goa ride we introduced Ladakh Carrier on it. Now we have no worry how much luggage we carry. One more distinct change i felt after we changed the rear tyre. Earlier it was 19" 3.25 MRF, which sucked perfectly, now new one is 19" 3.50 CEAT Milaze. The new one is broader, better gripped. In Ladakh my bike use to slip on sand if i go above a certain speed. Now with this new CEAT i can go confidently in mud, sand with speed. New one tried at Mulsi off-roading. I wish i had it done before ladakh ride. It was pain in the ass.
Despite of all the issues I love my Bullet simply because of its DRIVING FEEL. A sure-shot head turner. The people respect Bullet. You can not get that respect from any other model of Royal enfield. No matter how costly it is. I'll tell you a story. We (me & wife) were riding at Shrivardhan-Diveagar road. Beautiful sea side road by the way. So we stopped somewhere on the road for photography. A very poor man (must be a farmer by his appearance) was passing from there. He was continuously observing the bike. He came to me and asked "Is this new version or old" and we both were like stunned. Then we had a little chat about it. I was so amazed how people from deep corners of India are crazy about this model. Even my mechanics said that - Enfield ka baaki sab bike show hai, chalaneka toh sirf Bullet. It had never left me in a bad situation on a ride. Whether it was a solo ride or with groups. Whether its Full day Goa ride or Wai's night ride or Ratnagiri's heavy monsoon or the mighty Ladakh.  One thing is for sure Bullet is not for commuters who care for petrol milage. Till now i have crossed 30,000 on my odometer. Completed 3.5 yrs. Still way to go.  So no matter what technical ups and downs,  I love my Bullet!