The truest impression that I have of Jordanian cuisine is that it's so full of colours. A typical dining table in Jordan looks like a king's chamber. Before I talk any further about Jordanian food, I'd like to make a point that there are delicious and soulful cuisines and then there are 'fun' and creative ones. In my opinion, what I ate in Jordan was more of a treat to the senses – the food pleased my eyes first before it did anything to my taste-buds.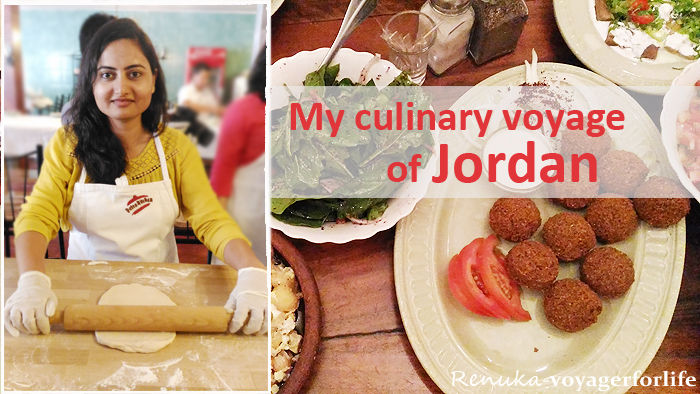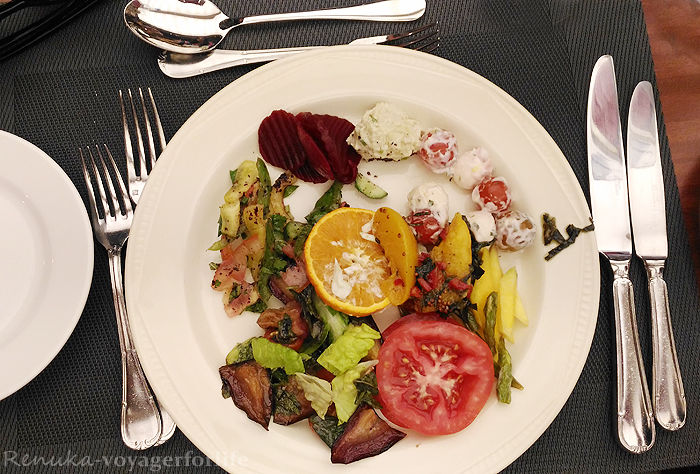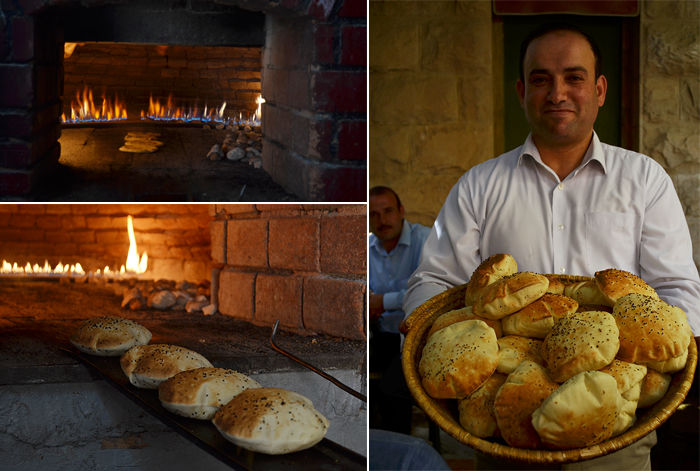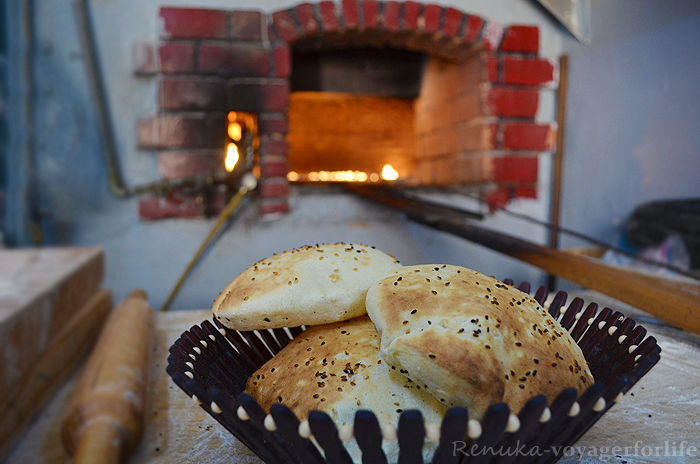 So yes, digging into the food in Jordan is an experience. To my Indian tongue, most of what I tasted was pretty bland; some of it was a bit too salty. If you ask me, I have mixed opinions about Jordanian food. I won't say that I really hogged in Jordan. But, I wouldn't even say that I didn't enjoy what I was served. As I mentioned earlier, there are cuisines that are fun and unique. I found Jordanian food to be an experience. I absolutely loved the idea of relishing a variety of salads before the main course arrives. I don't think I ever had so much of green, leafy stuff on my plate like I did in Jordan, which I enjoyed immensely.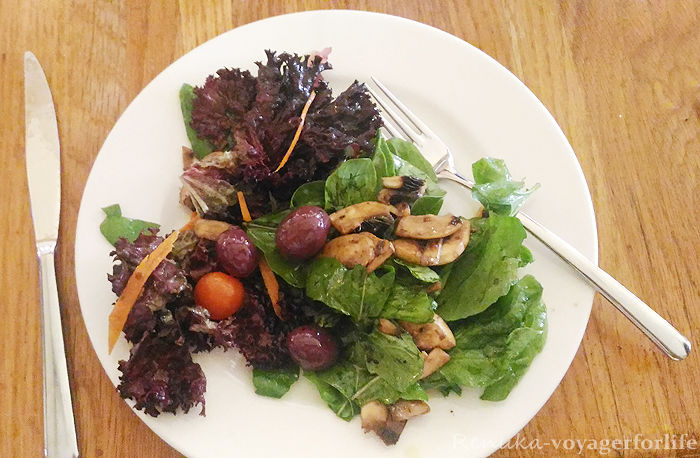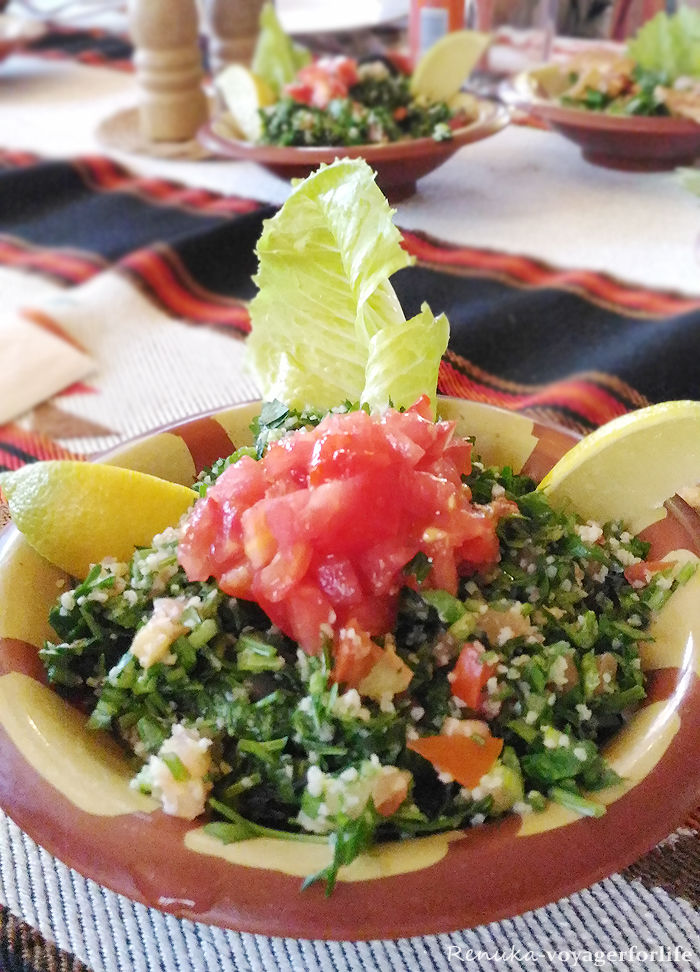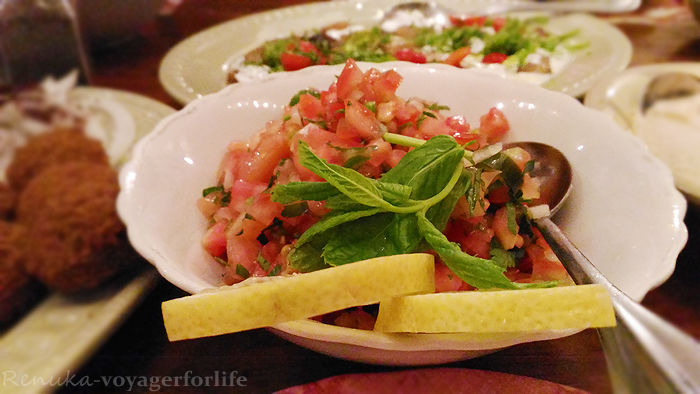 Besides the greens, I loved Hummus, which was mostly served with plenty of olive oil. I savoured Hummus with Pita, which is their staple bread. I mostly found myself laying hands on Hummus and Pita for my breakfast, lunch and dinner.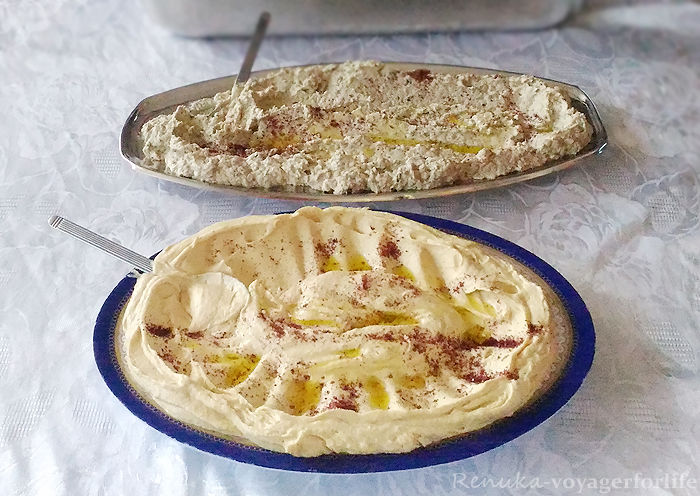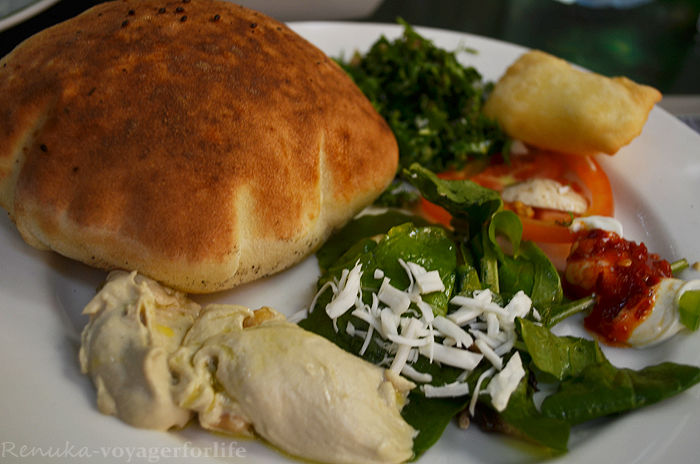 As far as the main course goes, Jordanians typically like to eat a lot of meat – chicken, lamb and beef. Although I normally eat vegetarian food in my daily life, I chose to try non-vegetarian dishes in Jordan for the sake of exploration. I'd say if you dig into a Jordanian non-vegetarian dish with an obvious expectation of flavourful spices bursting on your tongue, you will be disappointed! So, try Jordanian meat dishes with an open mind and you will appreciate them.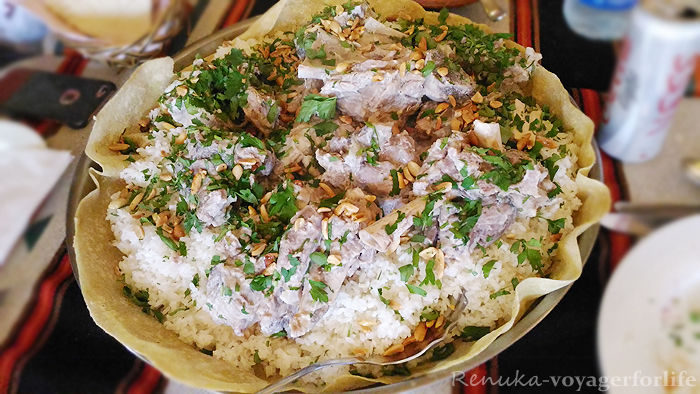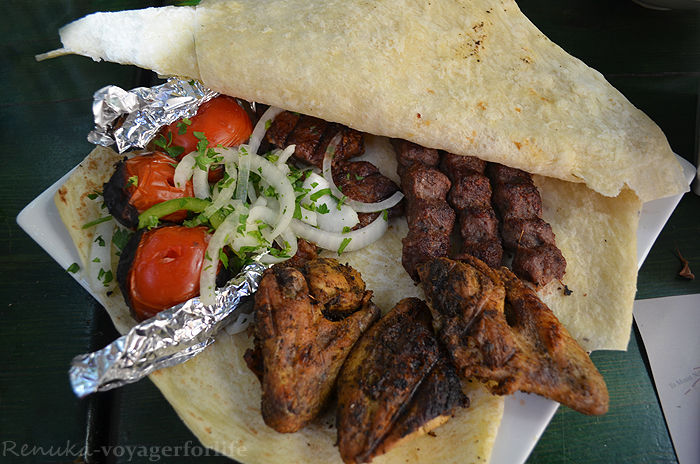 I have to say that Jordanian style of cooking is elaborate and interesting. I was particularly intrigued by their underground cooking, where they allow chicken and lamb pieces to cook slowly over the hot bricks that they place under the ground.
Without a doubt, Jordanians like to celebrate food. Everything from their style of cooking to serving is unique. What I loved the most about Jordanian food is that they eat a lot of fresh and local produce, which is healthy – fruits, veggies, yoghurt and a variety of herbs. Also, they like to consume mint leaves a lot in the form of refreshing cold drinks and mint tea.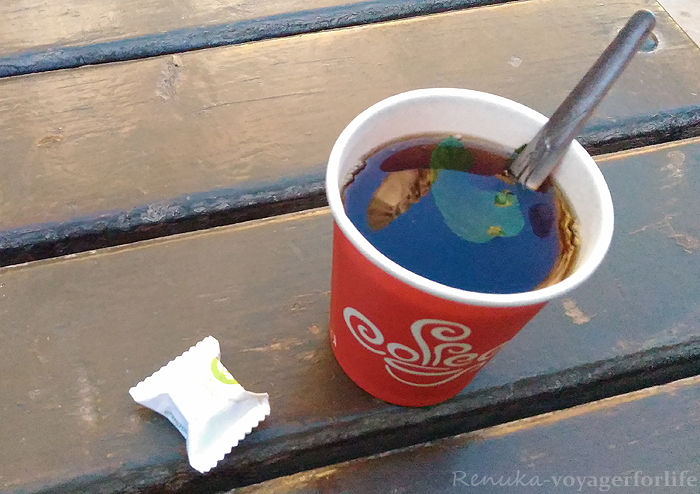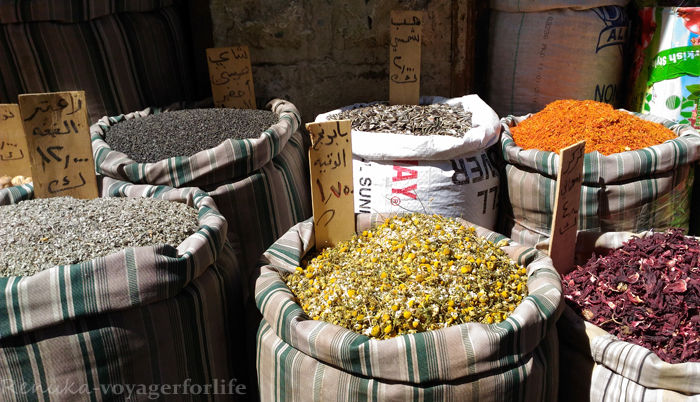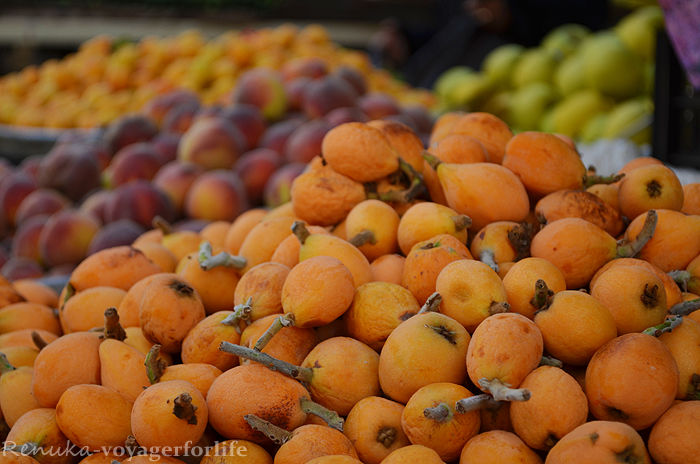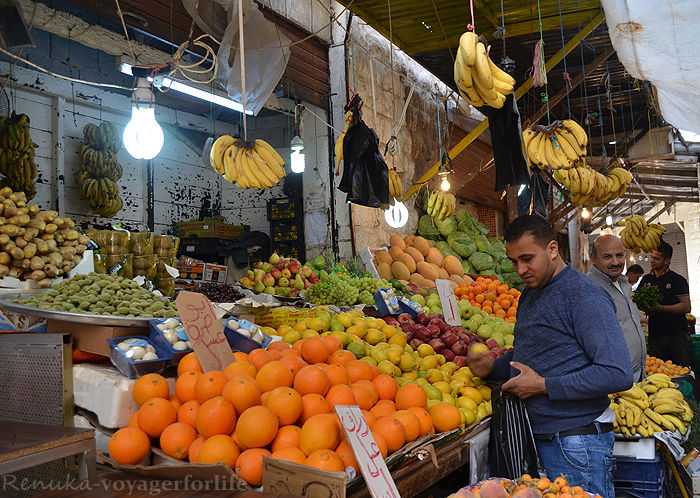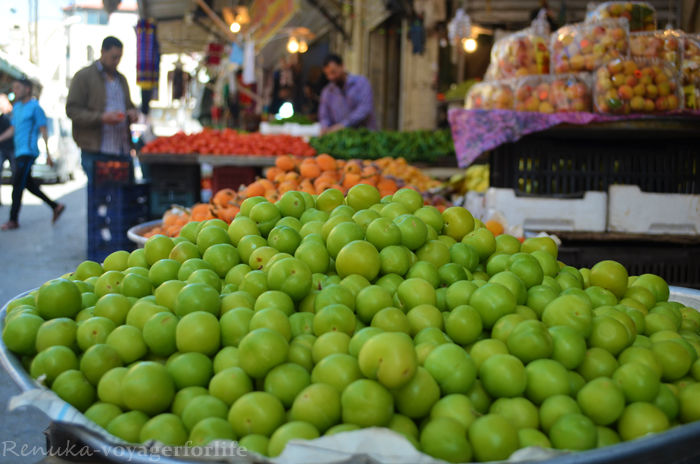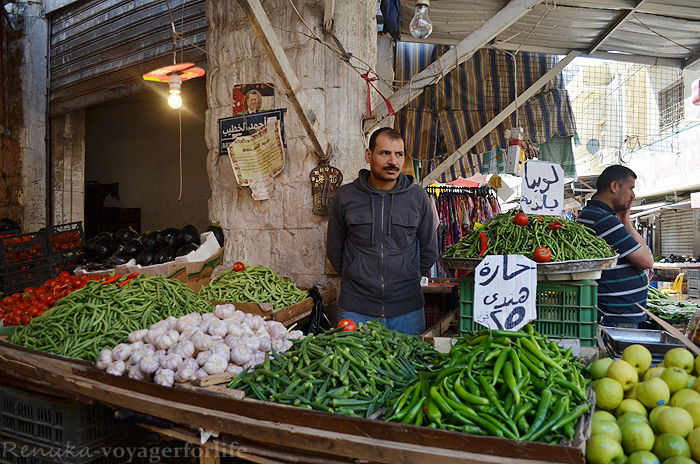 It would be absolutely apt to say that food is an integral part of exploring Jordan. My fellow bloggers and I were fortunate to taste so many authentic Jordanian dishes, and also cook them on our own. Yes, we prepared our own lunch at Petra Kitchen under the supervision of the Kitchen's Chef. The Jordanian dishes that we prepared were Lentil Soup (Shourbat Adas), Baba Ganuj, Tahina Salad (Salatat Khodra bil Tahina), Galayat Bandura, Cucumber and Tomato Salad (Fatoosh), Bread Sambousek and Oven-roasted Chicken (Suniyat dijaj).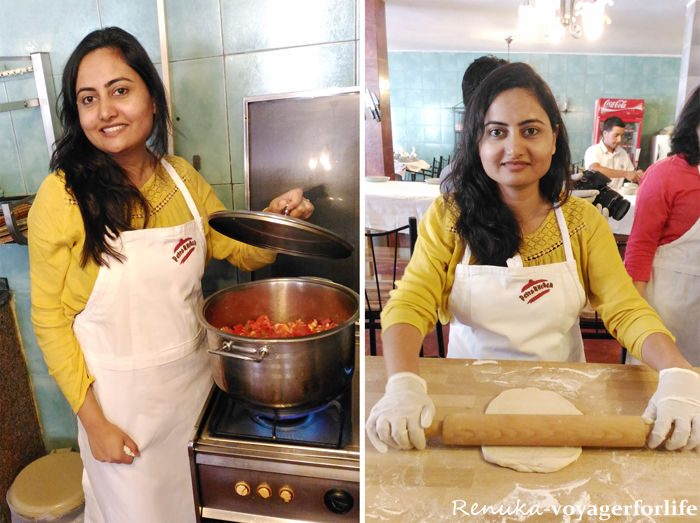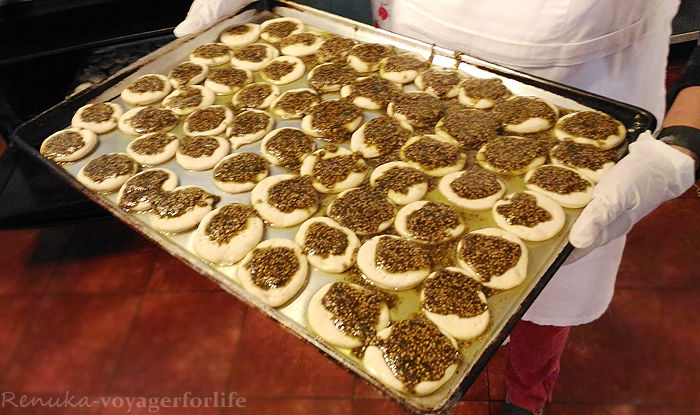 I loved the Lentil Soup, which was almost like Dal that's cooked in Indian homes. It was a very soothing and comforting soup after our long journey. Baba Ganuj was good, too. It's made out of the mashed pulp of eggplants.
The kitchen chef was sweet enough to share recipes of the dishes that we prepared that afternoon. I hope to try at least one of them and rekindle my food memories of Jordan.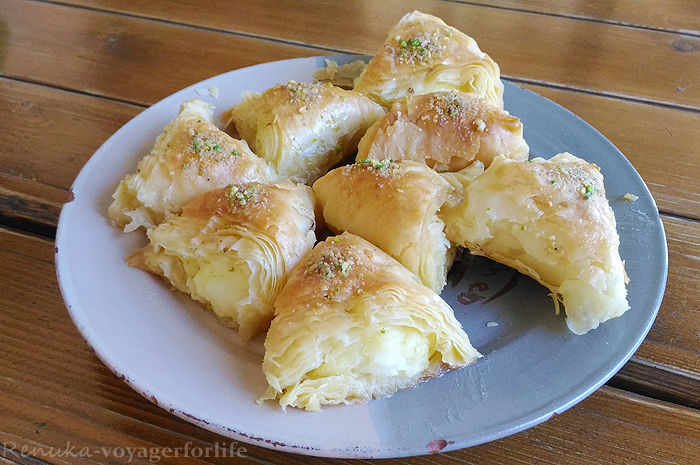 The restaurants in Jordan that you must eat at –
Sufra Restaurant, Amman
Petra Kitchen, Wadi Musa
Al Qantarah, Wadi Musa
Haret Jdoudna, Madaba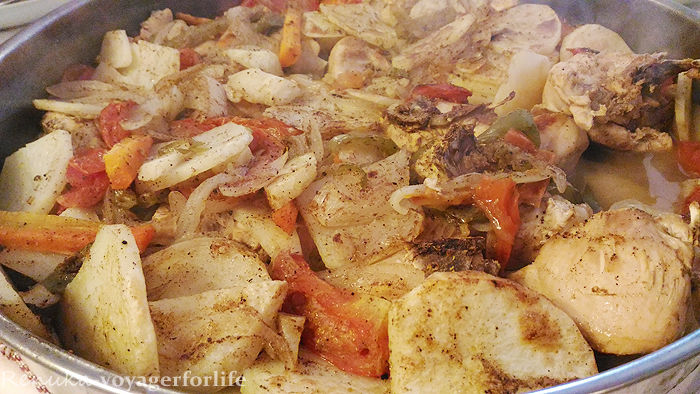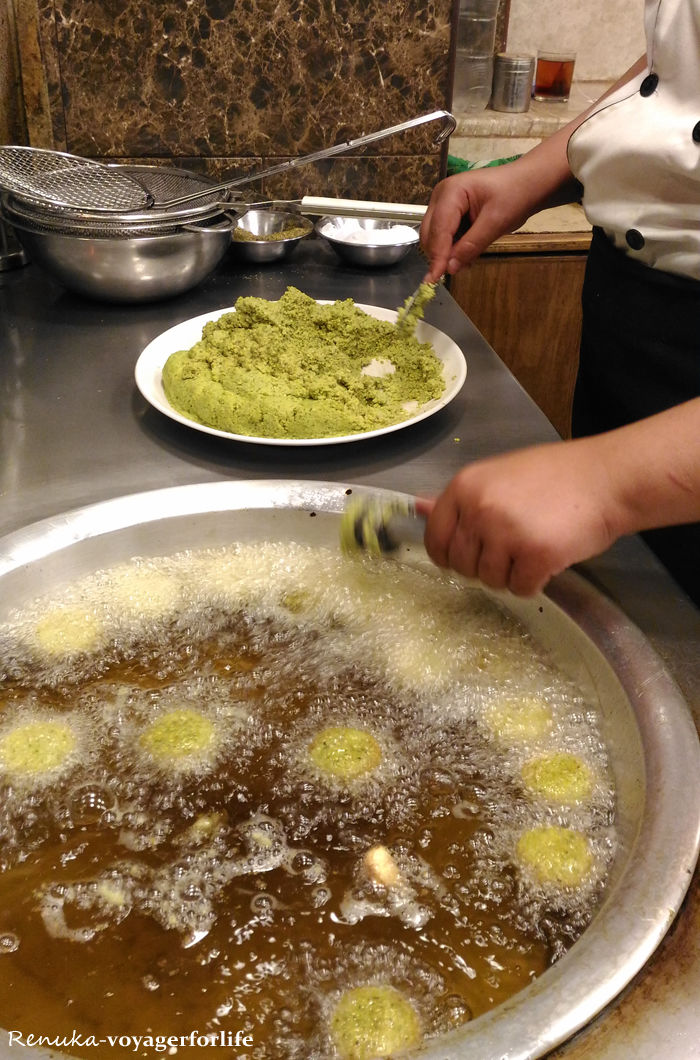 Jordan is a must-visit destination for foodies. I thank Jordan Tourism Board and Air Arabia for making this trip possible for us.
What has been your most unique food experience on your travels?
This blog was originally posted on Voyager for Life.