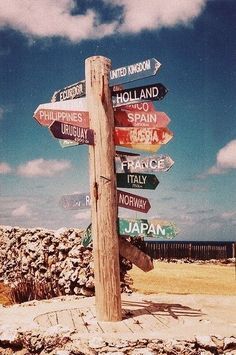 Day 1
First of all, there is something you should know. This is a trip by Regular Pioneers for regular pioneers humbly giving all our thanks and love to Jehovah.
The first day was spent on the road. Yeah my best friends ,Sandy - my twin and Lungelo, and I spent the whole way together on the bus! Like straight on about eight hours straight! I am not complaining though. It was mostly just spent reading and gazing out at the window while passing the barren landscapes. The weather is just too hot though. Yes I knew it would be thirty degrees but it felt like the heatwave was on us!
The bus driver had on the most boring songs on this living planet. So I was stuck between listening to music while saving my battery. I needed the battery because well when we get off Pretoria we needed to contact some people.
The bus had a few weird people- the kind you would think lived on the road. Tatty and crumpled red eyed Indian man roamed the isle of the bus perhaps thinking it was Rome. I felt bad for a while I thought he was lost. He sang trying to be chit chatting to everybody. Let's just say the best way was to ignore him.
The first stop was a break in Montrose. Montrose is actually a garage about four hours away from Durban- where we stay. Of course there was Pizza.
Clip went the pictures while the sun scorched head high blinding us with beautiful Instagram worthy pictures.
The rest of the way was full on music listening and reading a book I wanted to finish. My dear friend next to me was absorbed into this book I got. Reading on the way is apparently the next big thing.
But of course the battery didn't last for long because when we came out it was too long gone. Sad. I know. I felt as I came out that bus. But the guy who was taking us- his name is Thato- was quite chilled, call me dismissive but I hate uncomfortable situations.
The whole way way was relatively expected. Like asking questions, laughing it out, getting through all the frowns over candy but tired smiles. With happiness in our hearts we drove the whole way to The Orchards. The Orchards is very well collected, a secure neighborhood suburbia of dried up trees and bare grass showing brown.
The bricked house awaited us and I marveled at its coffee stained brown modern interior. I wondered if my friends were seeing this glory.
Fast paced spirits and chit chat long all night without even worrying about time. It was still eleven o'clock when were still getting used to Gali, a pretty young girl we were making friends with. Her mother, like Esther, her name is Juju, is a very beautiful serious eldest sister of Esther's family. Her younger sister Lesedi has this amazing smile- a warm tingling sensation fills your stomach and like butterflies I felt at home despite the hot night.
With plans in gear, I slept with a smile painted on my face.
Day 2
The second day was spent with the few hours drifting in and out of intense sleeping and before I knew it, it was time to actually wake up. Eight o'clock was forcing us out of bed.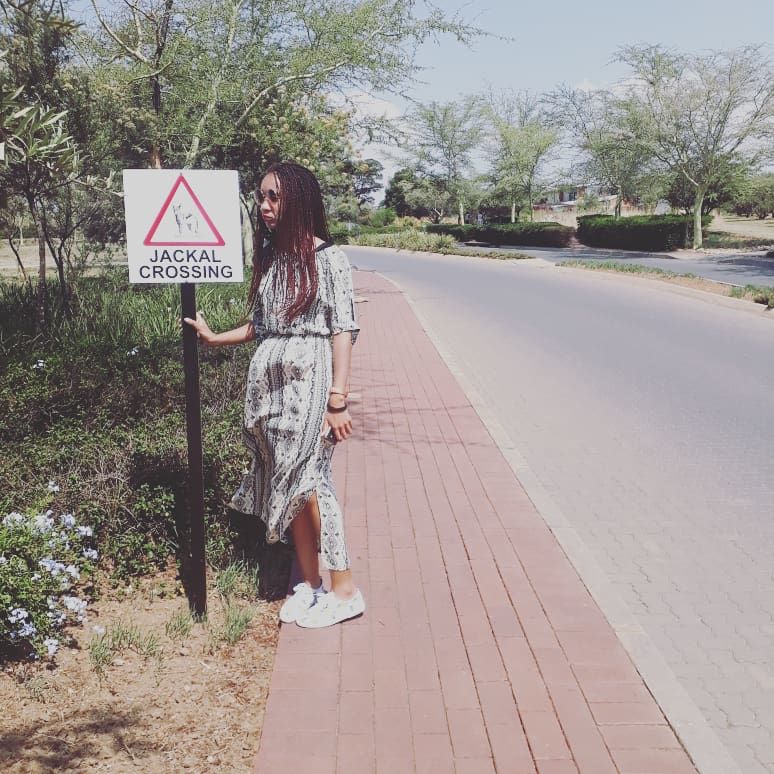 In no time at all, we were dressed up in jeans and jeggings while t- shirts flattered by white sneakers for the imaginary snow around us. But of course the Pretoria heat made it seem like we were clad in coats and thick leather boots.
Now it was the morning and we could see everything Pretoria has for us. There is something about this place. Everything in here is legit, sun kissed by the sun and roasted till the mountains on the side show white pebbled stones. Beautiful fiery honey smiles we were so excited to take pictures.
Life was in it for us, we are young and free.
Today was the day for the zoo, exploring day in and day out with the birds and the sun against our skin. But we loved everything, sincerely.
The four of us trudged into the National Zoological Gardens the expected not expected. I was expecting to see lions running around like Kruger National Park, but that would have been stupid considering the fact that we left the car with a blooming twenty five rand pay.
Birds of all sorts in red, blue and green, white and even and old black and grey bird I am sure was the granny of all animals, was situated behind the tall gates overlooking the zoo.
Sunscreens on we walked on and on never looking back but slowly falling off breath. With our breaths coming in ragged breaths we anticipated to see the faraway lions happily.
Pushing on despite the hardships flailing we walked on and on seeing the lions eventually and settling amongst them. What such beautiful white lions, roasted brown, peach and furry we took the pictures of these lions.
It was later a hearty surprise to find ourselves driving towards Menlyn Park. Menlyn Park is the biggest mall in Africa. It is. I have seen it for myself. With hurried smiles we walked on falling in love with the wide mall. It is a good thing that they have Starbucks and Seattle Coffee Company.
Coffee is magnificent. Bliss, love and delicious warmed our hearts. Caramel Cold Coffee with whipped cream was on our minds. Exclusive Books crowded us with happiness while I took a picture of me reading a book by the apartheid. A book I will never perhaps read.
The thrill of the Starbucks pictures got us lost in time and before we knew it we were rushing through the traffic towards the kingdom hall which was to be held somewhere in Pretoria East. It was a blessing that we did not exactly come late.
Dressed in my grey pleated skirt and a blue floral matched up top, I was in awe. The comments in the kingdom hall were flourishing igniting a healthy sense in us and I felt rejuvenated a spiritual need that I knew I had but needed further. My two best friends looked like brides among the people of Jehovah- in love and in with happiness.
One of the comments was relevant as Regular Pioneers preaching the good news to people of all sorts, was the fact that we might get people who will not speak our language so good preparation is valuable and important. So learning a new language is probably the best thing.
Day 3
Its Day three in Pretoria! Its already Wednesday and it already feels like so much has happened! We have met so many new people and shared the best moments with my best friends. I know there is more to come.
Today is the day we meet our uncle who lives over in Randburg. Randburg is a place near Johannesburg. So what does that mean? It means that in this sunny day we leave Pretoria!
I was really craving for the weather near Johannesburg. But with time against us and the circumstances of a uncharitable household - we wait. We decided upon loving every moment just as we had promised after boarding that bus of which was over half a thousand worth.
Chatting away in the sun, in the front road of the bricked home we took orphic pictures. It was like we were travelling as a journey in and out finding the best poses for the most breathtaking pictures created by the manifesto of the mind.
Finally, after the calming of the heart, it was time for us to head to the Pretoria CBD to load and collect more happiness wandering. That is with regards to preaching the good news for we need those hours as regular pioneers.
But the busy streets, the screeching cars as well as the scorching sun the tempger rose in us. This was guaranteed to not stay like this. But for every passing hour we wandered if we should take the Gautrain towards Midrand where it would drop us at the station and then take the bus towards Mall Of Africa.
What a trip! It would sure cost a fortune so we finally decided upon actually waiting for Aunt Lily to take us back. The whole ride was amazing. I had a part in finally realising what my writing could really come to use. All this time I could become a travel writer. I enjoy travelling actually! It might seem like a really exquisite but a regular pioneer like me has to travel!
I bought marvelous black heels in Mall of Africa just like I had always wanted. Mall of Af rica is beautiful and splendid but I wouldn't say it is my favourite. We ended up just like sitting there for likve eternity until late night. But our uncle eventually decided to show up.
It was a long night.
The happiness of finally seeing our uncle and his apartment finally ascended us like a halo. Hunger took over and there we were pounding on every restaurant till smoked chicken and meat flew us inside a 'Grillhouse' restaurant.
Late, we stumbled inside tired and hungry and of course we slept full and happy.
Day 4
Spending the day in our uncles apartment, Jackals Creek, is AMAZING! Jackals Creek is the largest complete complex I have seen so far in my life.
There are simplexes, full complex and a bunch of standalone houses. During day time Jackals Creek is peaceful. I just love it. If it was not for the heatwave that keeps taking place here I would live here. But I think I will just ignore the heat for now.
The day was spent taking some of the creative pictures on the side of the complex on the hot deserted roads surrounding the high class golf course. It's sad I'm not interested in golf.
The sun scorched down our backs but we continued not looking back winding our paths down the complex. Our stomachs were growling so we went towards the apartment immediately dining on some fresh homemade eggs and half cooked sausages. Before I knew it the sun was setting and of course a quick dip in the swimming pool would not kill.
Splash splash the cool water went letting us laugh under the drifting afternoon. Happy pioneers we are! Now the night was descending and soon enough we were making macaroni and mincemeat for supper.
I can see there is a difference in the food Durbanites and Pretorian people eat. For starters Pretorian food is healthy and light. While Durban food has to have quite a bit of heavy starch and of course meat!
I got to experience the best of both worlds!
The night is heavy and as I sit here writing this travel blog I feel happy and content like always.
Day 5
What a day! A fabulous and unforgettable day! I honestly never knew there existed a place called Sun City Johannesburg. After a painful discussion of having to not go to Gold Reef City, there was nothing to do besides taking up on the offer of heading to Sandton City mall. At first I wasn't totally into it but sometimes there has to be someone humble to make things happen. A rather humble situation brings happiness.
So my uncle dropped us off at the mall and we quickly departed already feeling the glass designed and mahogany walls and doors pull us in. Pictures on the square were definite, pleasant and young. There is something about taking pictures in the square of the most respected man in South Africa.
Restaurants surround the fountain square hallucinatying it with fresh cobbled streets where tourists like me felt at home. Tourists buzzed under the scorching sun chatting away in animated breaths. China, America, European and African were all there happiness filling the heart for the love of Gauteng.
Finally our stomachs rumbled and we went on to eat at a restaurant called Roco Mama's where real food was sold with immense spices that only this new restaurant has.
Clipping away on pictures and gobbling on delicious burgers and chips- we discussed the bill. But not long since we had the most delicious Freek Shake the universe could ever offer!
Sandton Library is like the palace of books and white space mirroring the feel of books! I loved it. Totally a bookworm there is no denying that. So we spent the whole hour embarked on Instagram posting and posting.
Gratitude overwhelmed us so we went to do some grocery and that too made us feel at home. Cornflakes, eggs, dishwasher liquids, fruits- you name it is the way to go. Crowding them onto the trolley we went to Exclusive books where we pruned over 'Milk and honey'. Like they have Rapi Kaur!
Sadly we couldn't find Fangirl by Rainbow Rowell and with our hearts heavy we grabbed our H&M bags where we bought bags earlier on and ran out to meet our uncle who was to take us to Menlyn mall.
What an afternoon! Packed full in the back seat with bags and bags of luggage we fell into deep. Now it was time to go to 'exploring' Hatfield is what they said.
Day 6
This was the day spent in the field ministry and later on we did some bowling. The morning wasn't so terrible as it was on Tuesday when we arrived. When I say terrible I mean lazy and tired. It was boiling alright. I needed the field ministry by now. There is no denying that! Jehovah is always with us.
Surprisingly my best friend and twin sister were wearing the same things. It was not exactly the same things boy that would look really weird.
I loved it!
The morning was busy as always. We had ro actually run around the house and doing as much cleaning. I wondered for the first time how did the family actually get their home clean?
It turns out they have a maid who comes on Mondays and Fridays. They are really living the life.
So the field ministry was totally worth everything. I was assigned with a very Pretorian Sotho woman. We spent the next hour talking about how she managed to know the truth. Her story should be written in the new year book. Seriously.
Where she was working a few years back, her very close friend and manager of the company had set the task of making it possible for her to read Literature. She find it somehow weird that at church she never felt 'air' empowering her.
I was touched.
Later that day we came home fed and up hungry from the sun burning every ounce of heat from us. So Gali was busy making some food. We had a place outside as a family as we had a beautiful picnic. It was mostly just orange juice.
I was a little uncomfortable because I could see they were still observing us close, I mean we are twins with a friend coming all the way from Durban. Where did the guts? Ask the friend on my mind. Also ask my writing desk.
Finally we went to buy a Quarter. This is a Pretorian must see and eat food. Just for the record, it is horrible. I am guessing it is the archers. Archers are terribly sour and acidic. Gauteng people seem to be in love with them!
Late night bowling was a last minute decision! I had so much fun. I put bowling as my next activity. Sadly I never won. But I loved being in the mall, Kauten Mall at night. It is straight empty.
Last minute pictures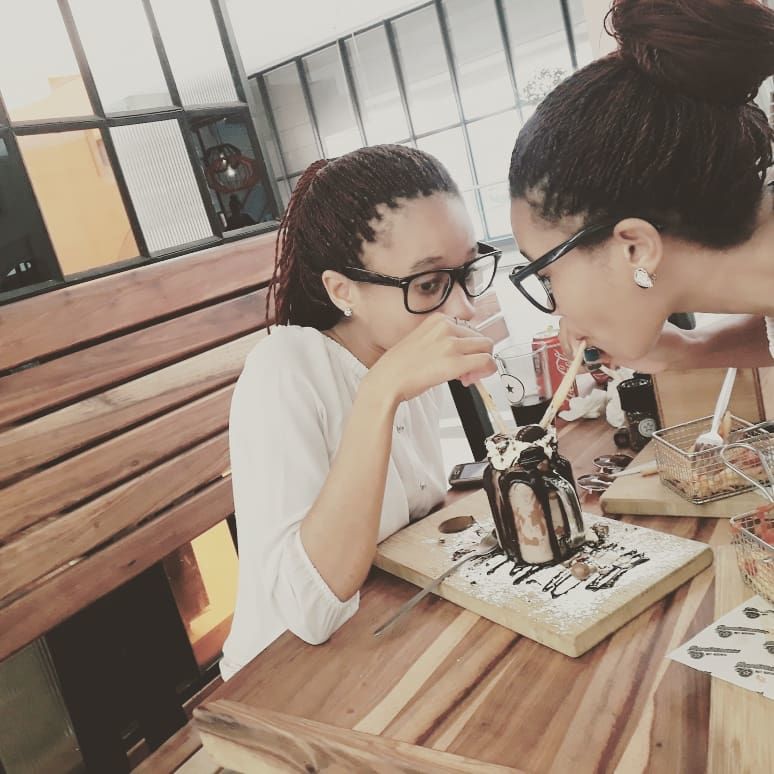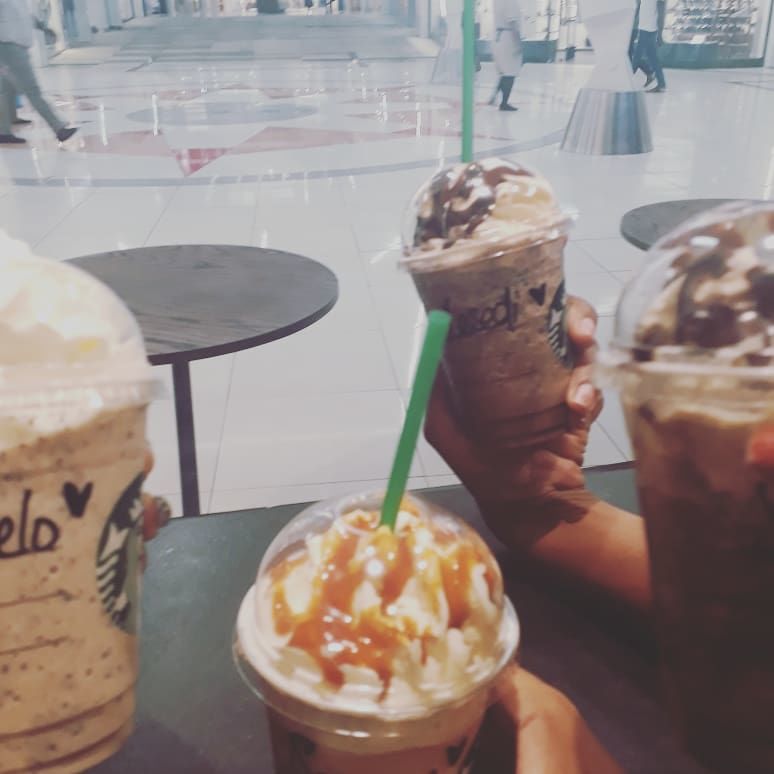 Day 7
Sunday! You know what is Sunday is all about. We don't call where we worship a church but a Kingdom hall. So we woke up and got ready for serious two hours of strengthening talks and the watchtower - which is questions and answers section based on Christian life and a book.
I didn't waste time and laid our traditional African outfits. So much ironing. It made me sweat more. So with no exceptions we got dressed with the real fear of really running late.
We were eating an hour later. Then almost like zombies we filed into the car and roared to the Kingdom Hall. It was exciting. I loved the thrill. I love the expectation. The unknown.
You guessed it! We arrived quite late. Not too late, do not get ahead of yourself. I could feel every eye on the beautiful African traditional dresses we had on. The whole meeting I was holding my breath except for when I rose my hand to give an answer and of course it happened.
At the end of the meeting, it earned a point because people were asking if we were British or not. The way you could see if we are somehow coming from London or not.
It was crazy. Maybe I was born in England!
Pictures were taken. Loads and tons of them. They said it was 'African Sunday.' At that moment I was glad we had our African dresses made and sewed. You don't always get that in life.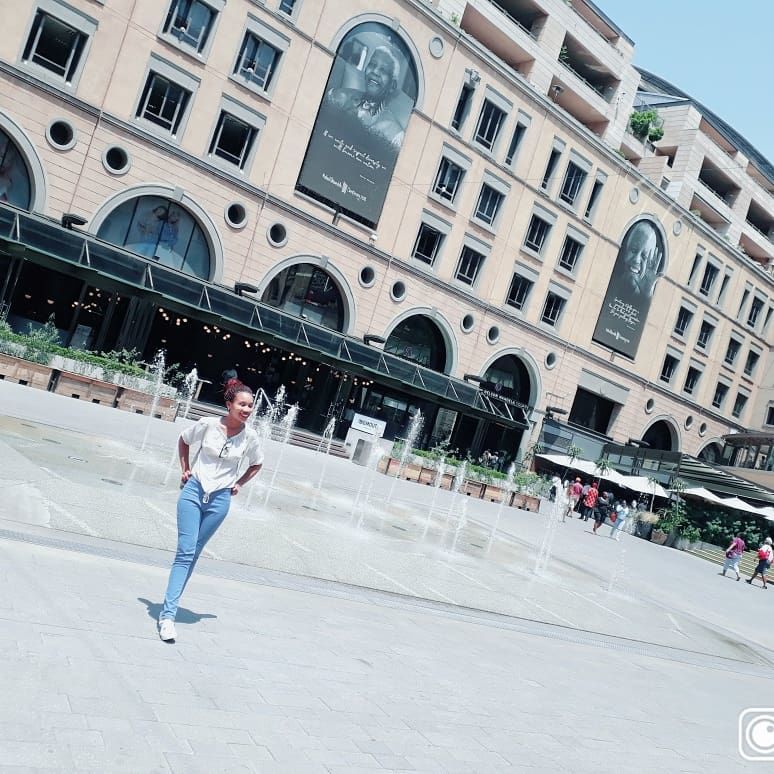 I honestly was so perplexed under the heat.
That afternoon we went to booking tickets for coming back home. The system was offline. That was the devastating part. I had another proof that Pretoria didn't want us to leave.
We were hot and sticky but we continued searching until the option of buying an online ticket was the best.
But at home we couldn't. There were some complications. After much debate we had to leave it and take care of matters in the morning.
But travel stories will not end. I watched as Gali's mother spoke about the many travels through Dubai and even Thailand. I just knew that one day I will be telling people about my travels. I saw her radiant smile that it is contagious.
I slept that night thinking about boarding the Gautrain.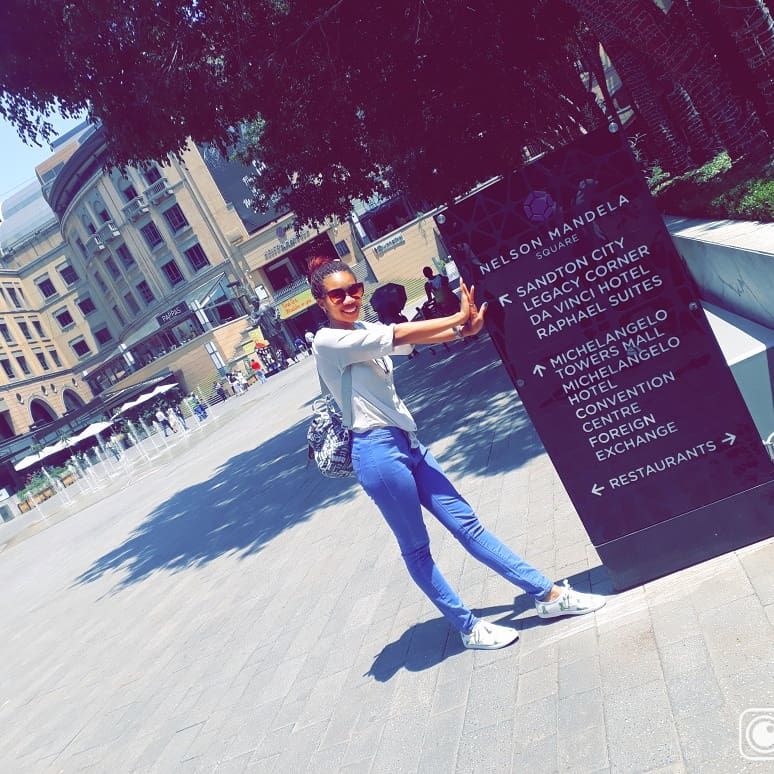 The day to leave has arrived! So much has happened and I could not be any more happier. Yeah happy is not the word I should be using right now. You know what, it shows just how content I am. I did not waste time in carefully laying out my best 'bank to home' clothes. Mine consisted of a long brown dress and a cardigan with a beanie because it was a bit chilly than the Pretoria I knew.
I think the weather was mourning our departure.
Still as we awoke we had not known how exactly were we going to go back home. We still had the opportunity of paying for the Greyhound bus.
A painful lodged itself in my throat as we looked at our only best friend after so much happiness and fun times yet stressful situations that were still brought on by the heat- we had to say goodbye. Tight hugs and kisses we finally waved and they were out of sight.
It was a nice experience to travel with the Grey hound.
Our first time.
The same journey but now were going bac. Three went and two came back. I am doing a lot of things in my phone on the bus. Like writing this update and then of course some reading. I could finally sit and relax and read a novel after much busy schedules. It is rather an an amazing novel by Julia Quinn.
There are no half drunk men riding on the bus like in Rome. This is a peaceful ride. At one point we were moved to another double storey seated Greyhound and of course we sat on the top part. This is where we could see the mountains of Lesotho and the long stretch of road.
We got off at Montrose where we bought pizza again. There is something about Pizza you can't miss..I munched on thinking about all the memories we made.
Sitting with style , I looked forward to times together as I said: Goodbye Gauteng hello Kwa- Zulu Natal.