Ostend is a port city and a famous resort in Belgium. Literally, the name of the city can be translated as the Eastern region, as originally it was located in the eastern part of the island Testerep. Later, the sea level dropped, and the island has merged with the mainland, but the name still preserves the memory of a time base. Few people know that the city is of Royal origins, it was a place where the first queen of Belgium Louise Marie of Orleans and Prince Charles lived. It is also a city of delightful architecture and art.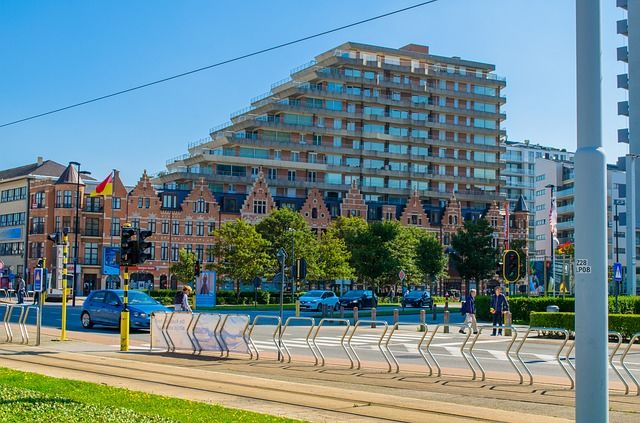 The best time to visit the resort is the period from early June to early September when Ostend is visited by many foreign tourists who come here to enjoy the spirit of this little ancient city with a traditional Belgian chocolate and fine beer.
In the warmer months, the resort attracts by its beautiful gold-sand beaches. The swimming season is open from June to the end of September, and the rest of the time the main attractions for tourists is mostly presented in excursions to remarkable places and evening gourmand tours to Ostend cafes and restaurants.
One of the oldest buildings in the city is a Spanish house, built in 1741. Once there was a laundry, and later it was converted into a toy store. In the mid-20th century, all the old buildings were demolished but Spanish house miraculously survived. It has long remained neglected, and then was bought by the city government. In 2001, the Spanish house was restored and today it is considered to be the most beautiful ancient monument and symbol of the city.
The most important religious landmark in Ostend is Peter and Paul Church, built in 1905. The height of the towers is 72 meters, which makes it one of the highest towers in Europe. The church is of significant importance as it is a place where the first queen of Belgium Louise Marie of Orleans was buried. Not far from the church there is a tower of St. Peter's, with a mysterious painting, supposedly made by some wizard in the 15th century. Also worth visiting is the Church of the Capuchins, the stately architectural structure of the early 17th century.
If you want to understand the city's culture a nice place to go to is the biggest in the country open-air museum complex called Raverseyde. You will dig into the Belgian history by visiting a small fishing village, a complex of fortifications and towers, as well as a beautiful mansion, which belonged to Prince Charles.
Art lovers shouldn't miss the house-museum of James Ensor, an artist who amassed a large collection of paintings and sculptures.
You can visit my travel blog for detailed experience