ODISHA is definitely an unsung gem of India. I'm glad that I made it there. When I started planning my trip to Odisha, I knew zilch about it. People usually mentioned the Puri beaches, Konark temples and the like. But, I was curious for more. I was looking for experiences in Odisha. I was eager to get introduced to the Odisha that not many knew. So, planning and researching for Odisha was tough. I wanted to visit places where I could admire some hilly beauty, taste some traditional Odiya food, and exchange smiles with the tribal folk.
A special note of thanks to my Facebook fans who recommended some lesser-known places in Odisha.
I began my Odisha voyage with Bhubaneswar, the capital of the state. But, I didn't really spend much time there. It was more of a transit destination for me. I travelled to Raghurajpur, Kendujhar, Kantabonia Village, and Konark. I wanted to visit Koraput, the heart of tribal culture, but things didn't work out for me and I had to cancel my trip.
Well, I'm pretty complacent with what I could explore and experience in Odisha. It was one of my smoothest travels. Also, I'd say Odisha is a great 'solo travel' destination. So, all those who are wondering where to go solo, Odisha is your destination! It's absolutely safe (even the interiors, as long as you take care of yourself). People are chilled out and respectful.So, here are my favourite experiences in Odisha –
My amble through Raghurajpur
Raghurajpur is a unique village near Bhubaneswar (60km). The village is too commercialised on the surface – the art and craft retailers begin to invite you to their shops the moment you enter their premises. But, as you breathe and walk a little bit farther, a world of untainted art and traditions rests in the age-old village homes. The most peculiarly fascinating part of Raghurajpur is the array of (reportedly 12) temples in the middle lane of the village with houses on either side.
Each house in Raghurajpur has some sort of artwork on its walls. The white temples blend beautifully with the art-embossed houses of the village. The tribal folks just add to the beauty of it all. The fact that they are far from the 'urbane' life makes the experience of visiting their village so much more enriching.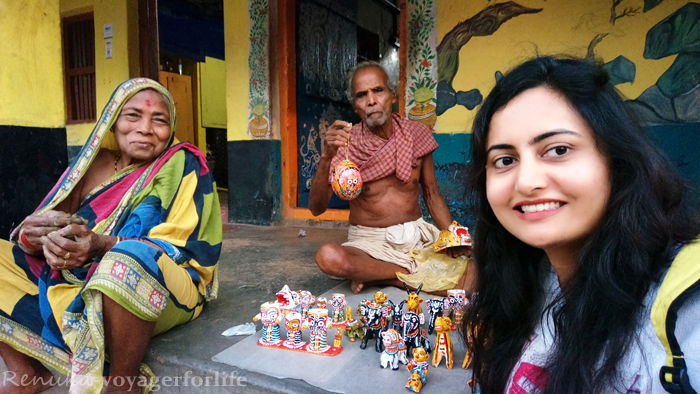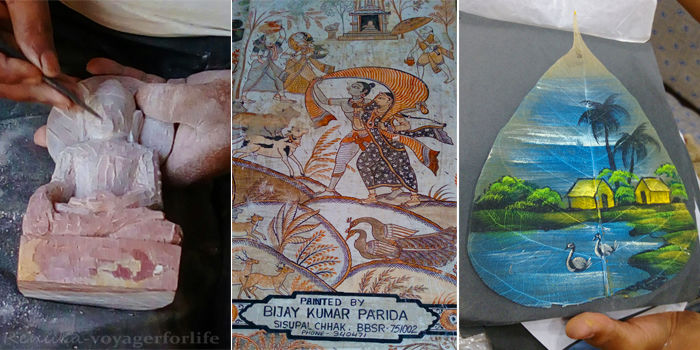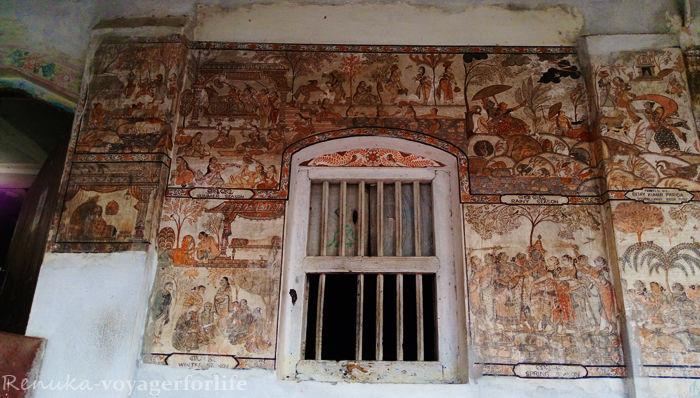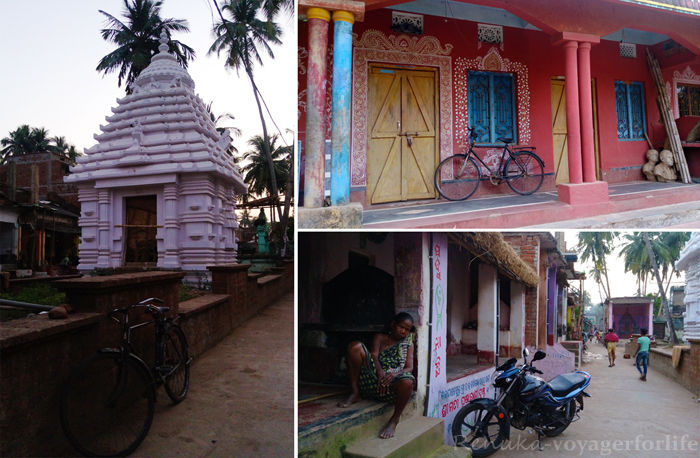 My rickshaw ride from Kendujhar to Khandadhar waterfalls
I don't know whether it was good or bad, wise or foolish to take a 65 km rickshaw ride from Kendujhar to Khandadhar waterfalls. The Khandadhar waterfall is a picturesque sight, but the landscapes and settlements along the way are far more interesting. It had got dark on my return, and the rickshaw guy was scared and worried about taking a woman in his rickshaw. It was absolutely pitch dark with a little flame or two seen in the huts. What comforted me was seeing the tribal women walk alone as they wound up their day and headed to their homes. Although I enjoyed the adventure, I'd like to use the best led flashlight on such trips.
Although the waterfall was the main sight of the day, the adventure of being alone in a remote place is what I remember more.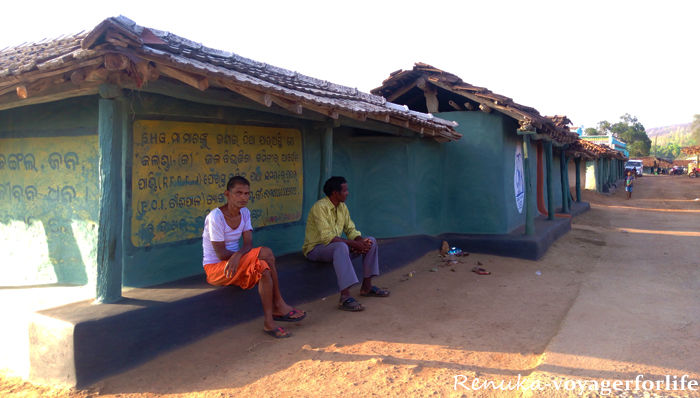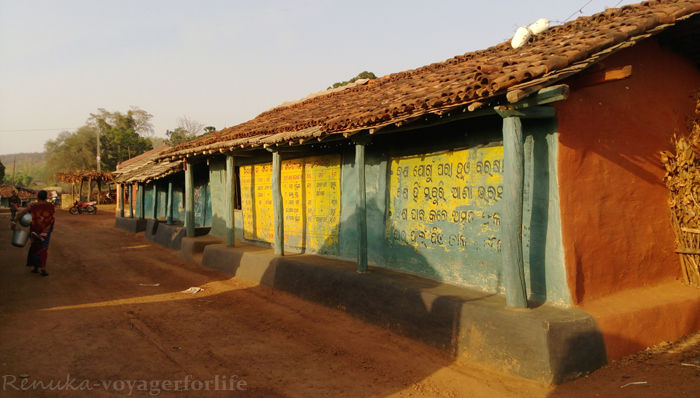 My train journeys in Odisha
I enjoyed my short train journeys through Odisha. I travelled from Bhubaneswar to Kendujhar, and then Bhubaneswar to Balasore. It was thrilling to sit by the window and sip coffee, while a myriad of landscapes whizzed by. I think 'train travel' is an excellent way to get a tinge of a place. So, here's a travel tip – always choose trains over buses. The latter can get absolutely exasperating and tiring in case of delays or breakdowns.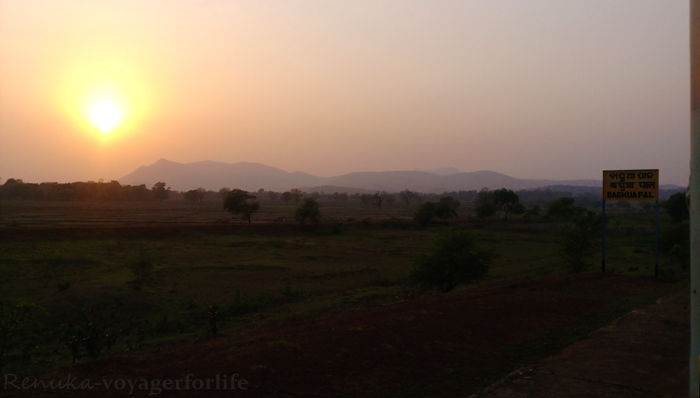 My 'solitary' village walk
Although I travel alone most of the time, I'm accompanied by my host or a guide for village and nature walks. But at Kantabonia village (near Panchalingeswar, Balasore), I walked the entire village alone. My guide Navin took me to a dam, where we could sit and gaze the mountains. It was about 5:30 in the evening when we headed back. My solo village walk was not planned. It was when Navin stopped to have a small chat with a village acquaintance that I began walking alone. I was too impatient to wait for Navin, so I just walked and walked, stopped only to take pictures. It felt great to find my way back where I stayed without my guide. However, a few village kids did help towards the end of my trail.
I believe that's the thrill of travel – when you walk alone, get lost and a local helps you find your way.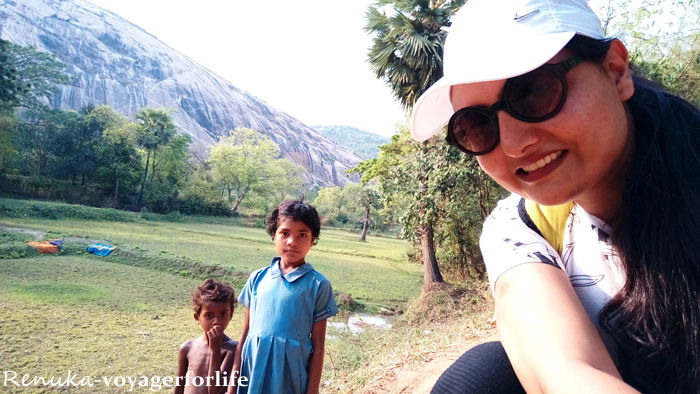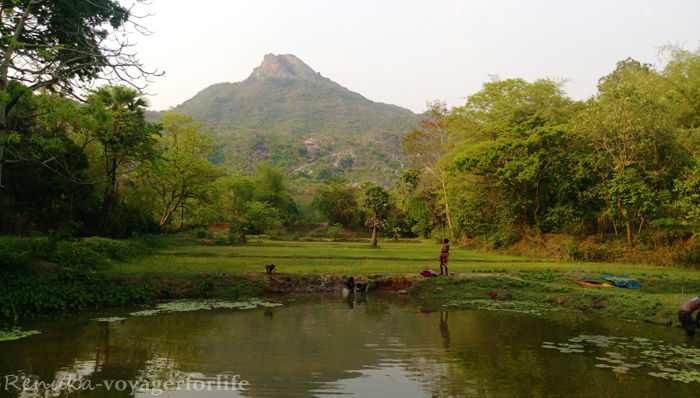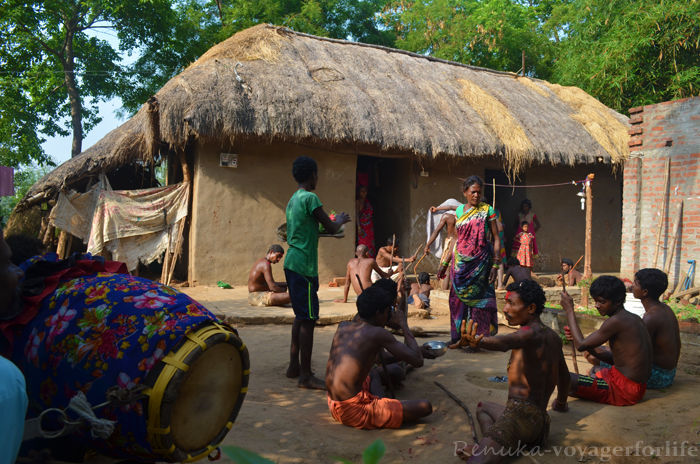 My sojourn at Roopark village
Beginning with my grand welcome to an aromatic beauty therapy at night, Roopark village resort really made me feel like a queen. My intent of sojourning at Roopark was to rendezvous with the rustic nuances of Odisha's tribal life. I loved my two-day slow travel at the resort. I did nothing. I simply soaked in the tribal culture and living. I attended the fervent night puja (ritual) performed by Kantabonia's tribal folks. I also had a chance to taste their local cuisine; the most interesting was the red ant chutney. And, not to forget, I sipped their local beverage, Mahua.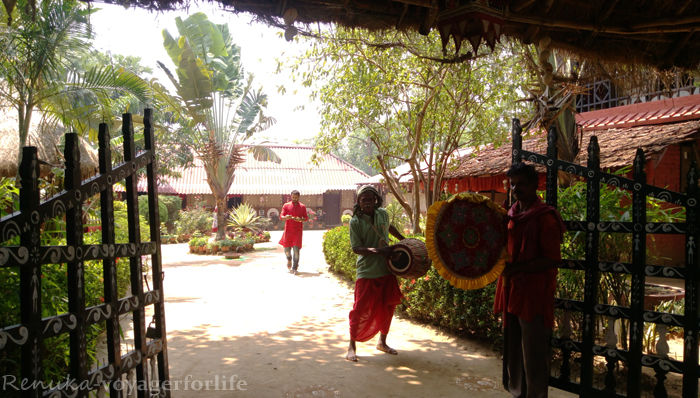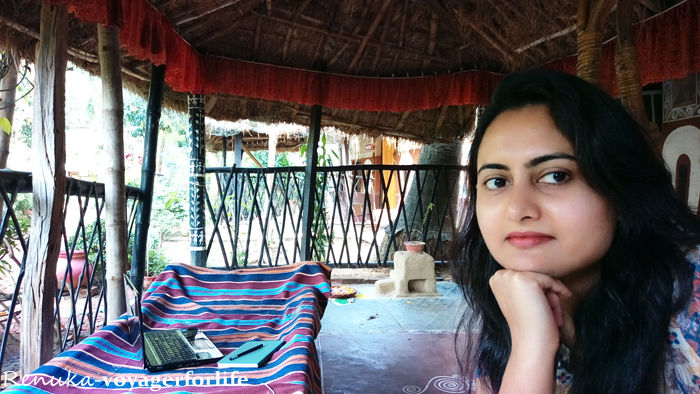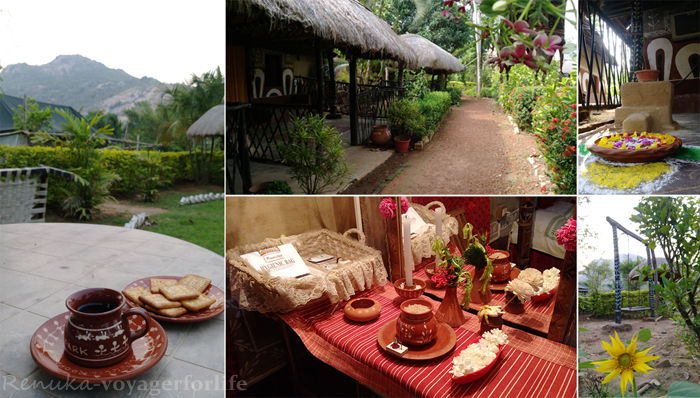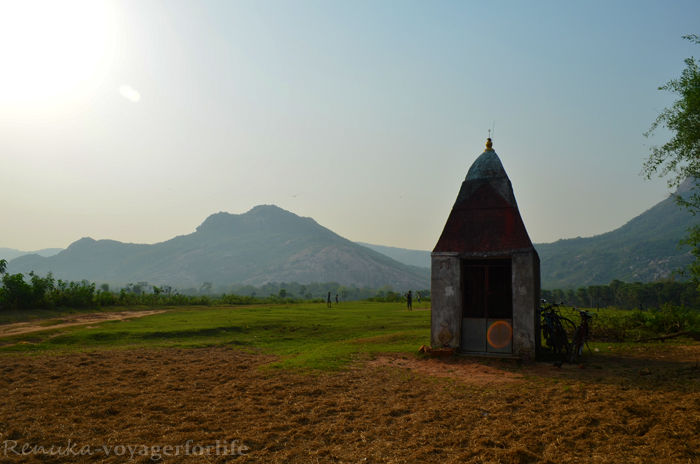 Roopark village is an ethnic resort near Balasore. The resort is beautifully built with lots of flowers and trees, and the rooms have attached porticos with rustic elements embossed everywhere. But, my favourite part was to step out of my room to lounge in the garden with a cup of tea and enjoy the fabulous mountain views.
This blog was originally posted on Voyager for Life.