I, Studied from an Ashram where we knew Prayers, Ramayana, Bhagwat Gita etc. . . It is said that the more you stay at one place the more you tend to create you comfort zone. I also had the same perception about life & about surrounding until I came out started staying independently in a house with a gang of girls; Yes I call them my girls as I had spent most precious time with them. People from different religion, state, mindset and different upbringing.
One of us is a Christian before meeting her I never imagined that I will ever celebrate Christmas with such enthusiasm and happiness.
Christmas is the season for joy and forgiveness, however it is also full of strange and beautiful traditions we all follow without really understanding.
The first recorded date of Christmas being celebrated on December 25th was in 336, during the time of the Roman Emperor Constantine (he was the first Christian Roman Emperor). A few years later, Pope Julius officially declared that the birth of Jesus would be celebrated on the 25th December as Christmas.
It is Said that when Mother Mary was pregnant she was told that she will be giving birth to a very special child will be known as Jesus this announcement was done on 25th March , so there after people counted 9 months and started celebrating Christmas on 25th Dec.
Yeah there comes the reason to welcome God Jesus in the world.
Girl full of energy and ideas, There one day she came with an idea of celebrating Christmas. Me and the other girls accepted the Plan & started working toward.
Points to be taken care of you are organizing a house Christmas party..
1. Party time : Should be after office with permission of the landlord
2. Dress code : Red and white or Black ( Borrow – Buy or rent all should be in one dress code )
3. Ordering food : check for Veg and non veg numbers , Alcoholic and nonalcoholic numbers
4. Games: suites everyone's like – Secrete Santa, Ms. Charming, Sweet, Nautanki, caring etc. Know your roommate , Antakshari , Hidden gems etc
5. Gifts : For every winner
6. Decoration: Everyone should help in some or other way.
7. Music Selection : From soft to loud all kind of music of everyone's taste
8. Contribution: Check the Party budget first and fore most.
I remember we all came early from office to ensure the party starts on time; Avril is craft freak among all of us she decorated the house almost half till the time we all reach. There after we started helping her as soon as the decoration finished we started getting ready all of us black and red.
The Lady Santa came at the first to ensure that party starts on time and with smiles on everyone's face.
Started the party with a cheers and some music, Slowey and gradually we moved toward the games where we tried our level hard to find out the secret Santa for all of us as everyone was holding some or other gifts without knowing who gifted.
We moved on the games then where everyone has to write a word for a person and put it in the glass bowl to choose out the queens of the house. All of them were awarded with slogans. The next move was on Antakshri & questions answers followed by food and drinks including cake cutting.
It was not just few hours' celebration it's a memory of life time.
#Girls#Fun#Christmas#cake#Dance#Food#drinks#gifts#Seceratesanta#trutanddare#greatevening#memoriesforlife#anotherblog.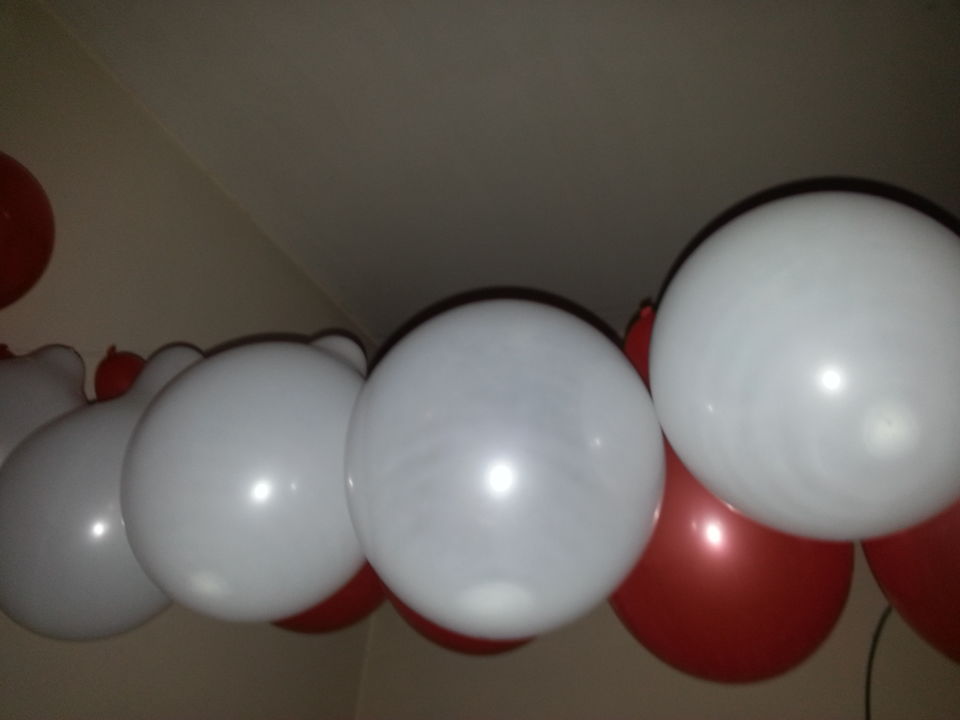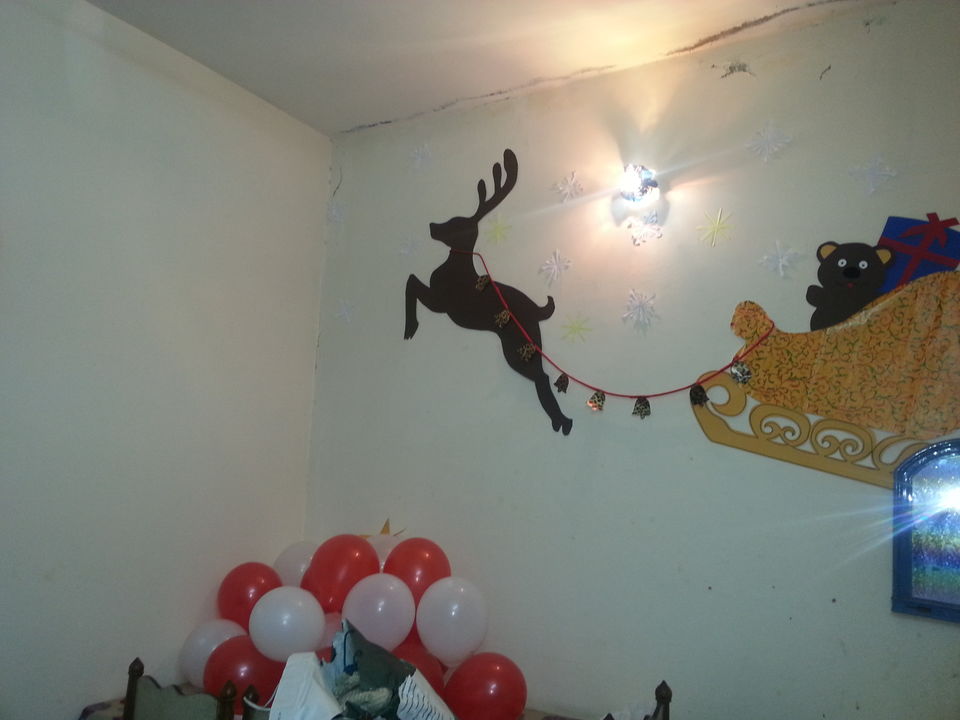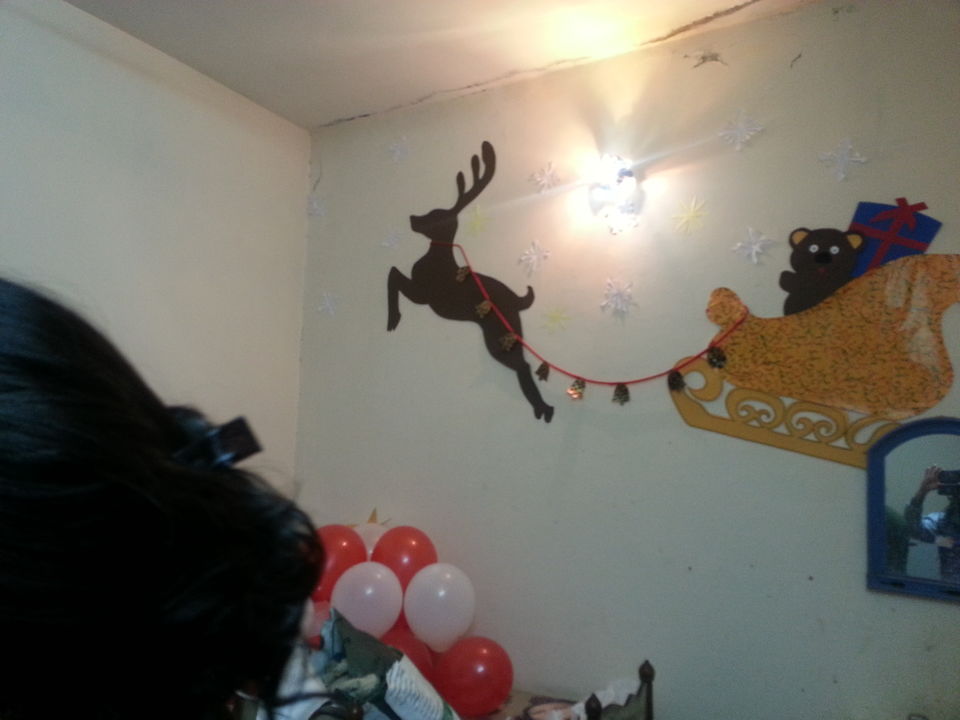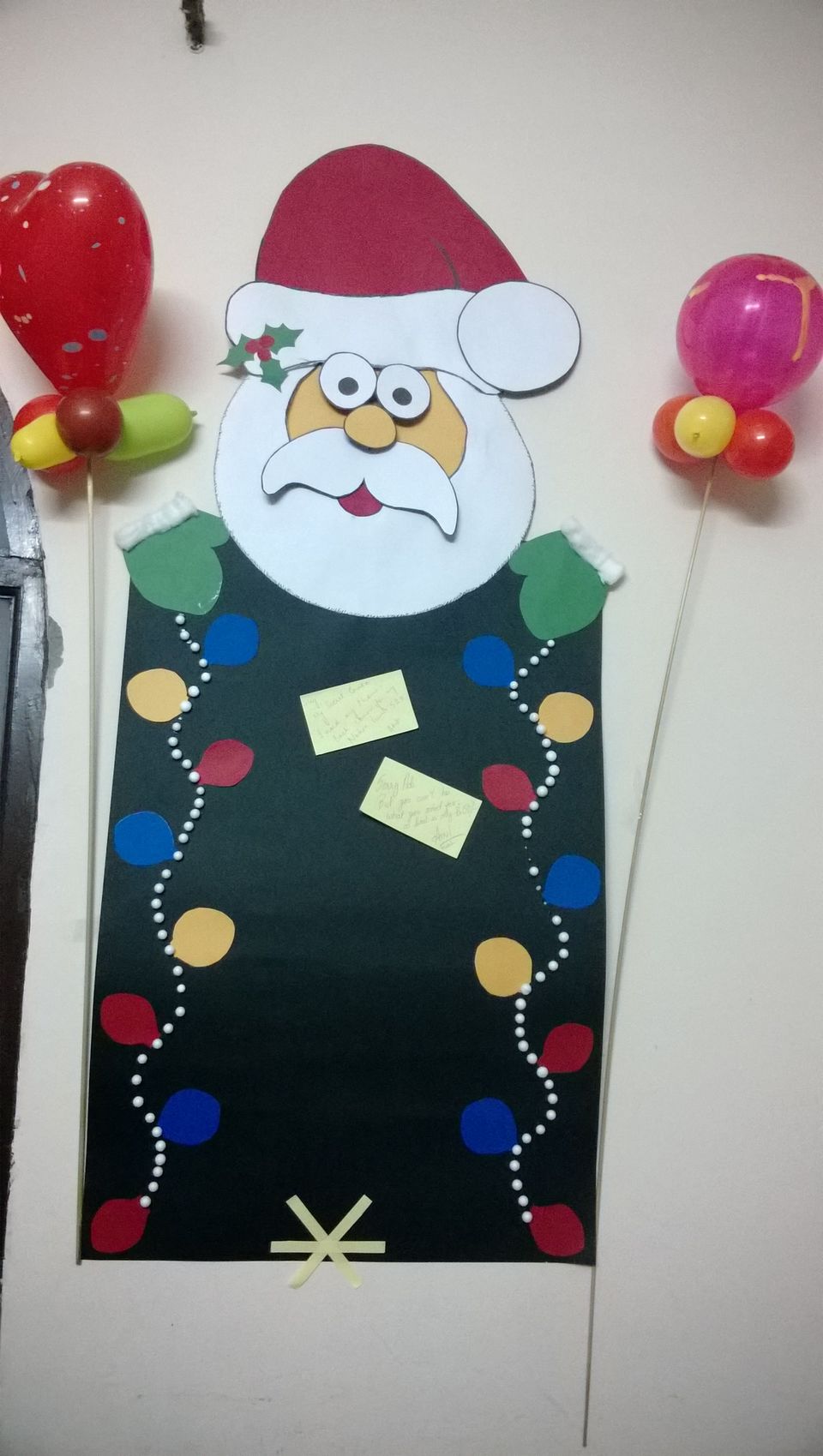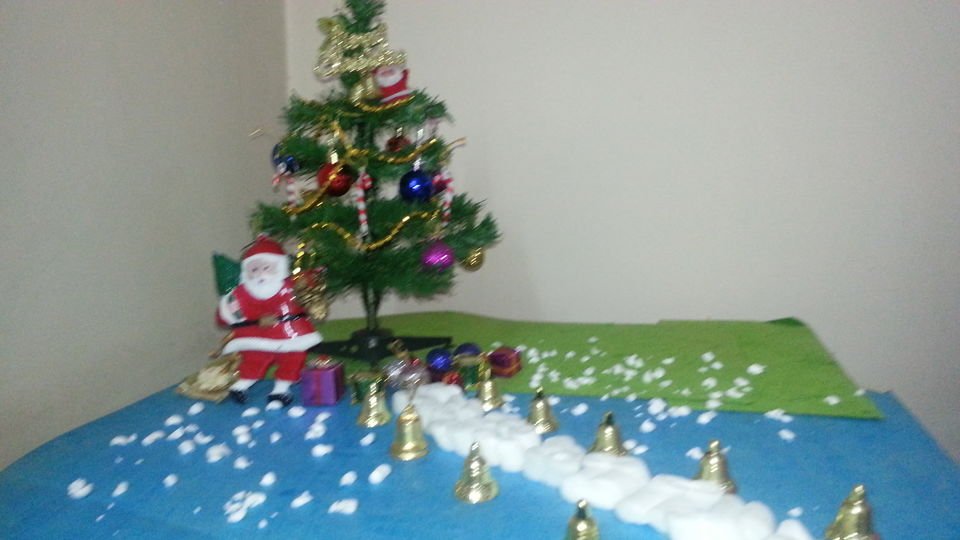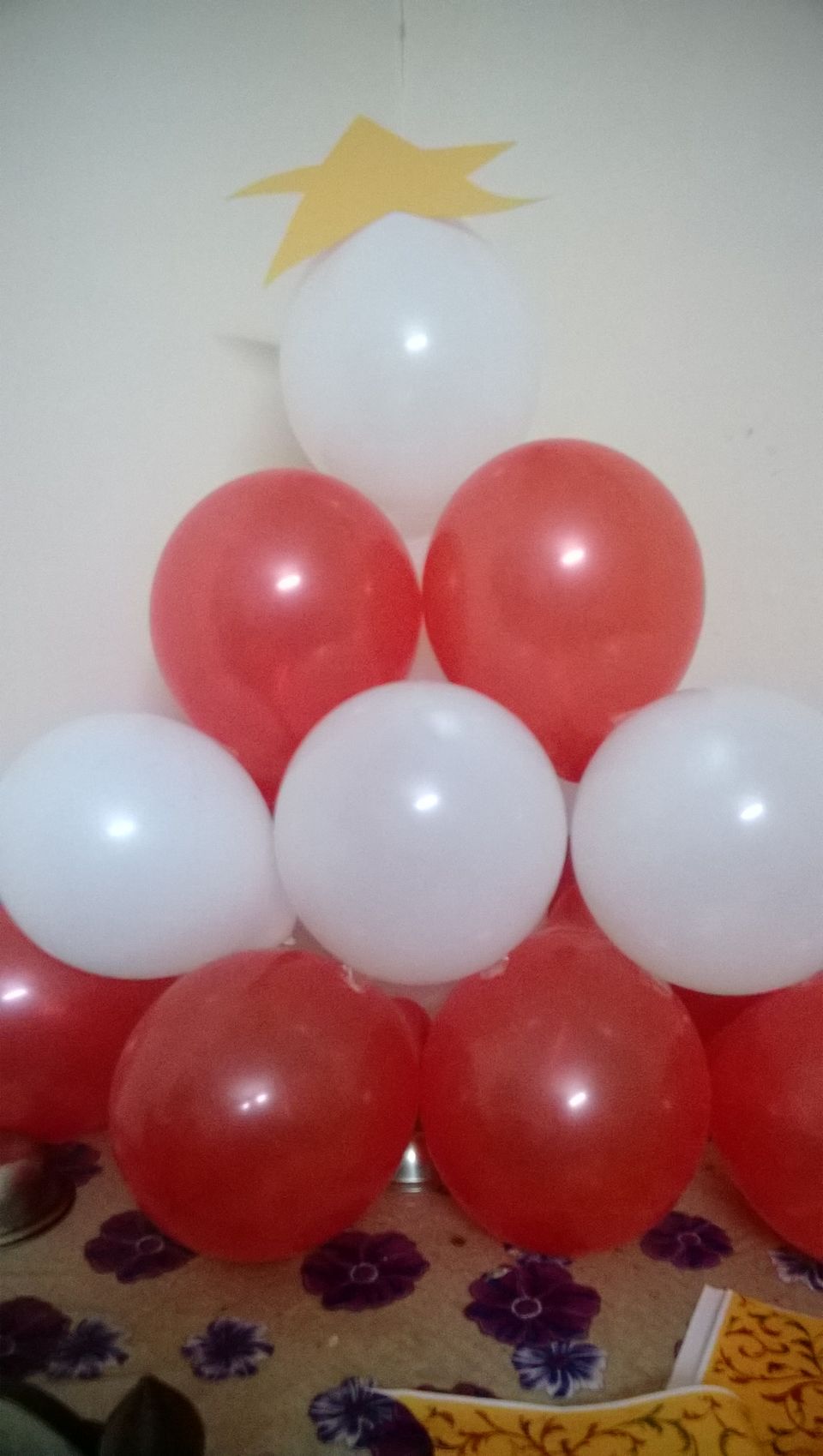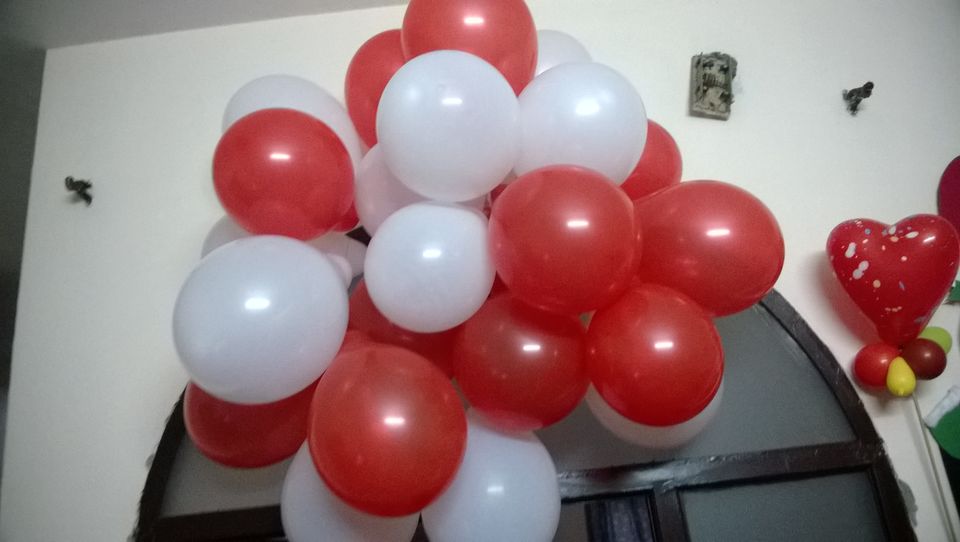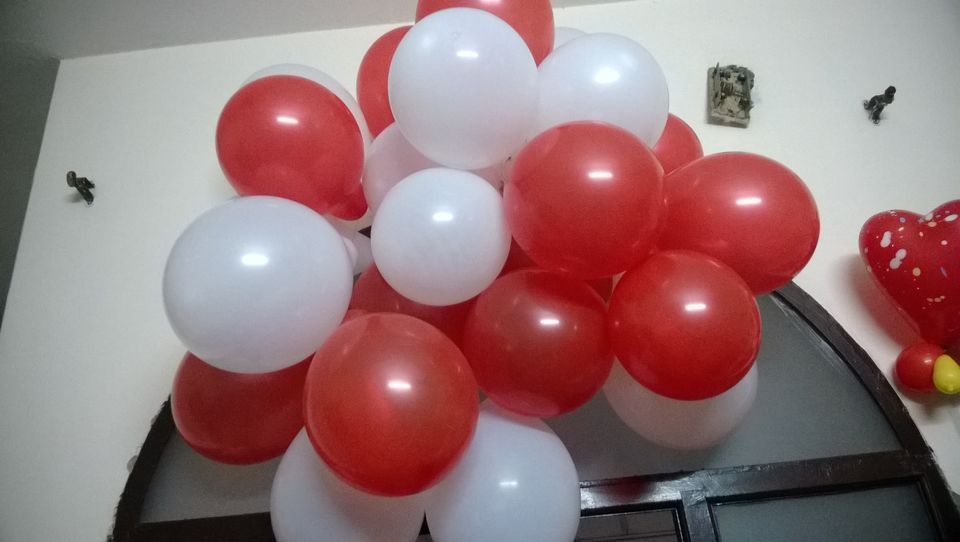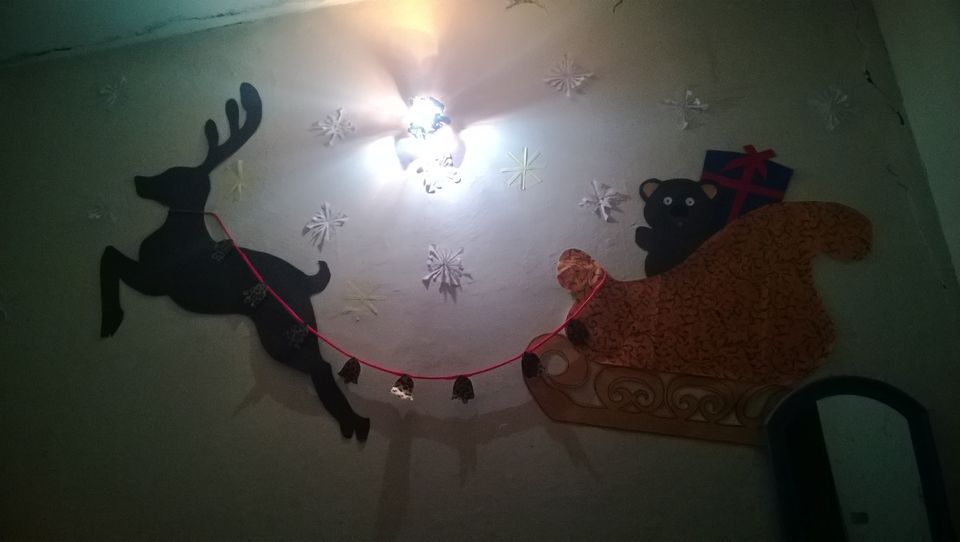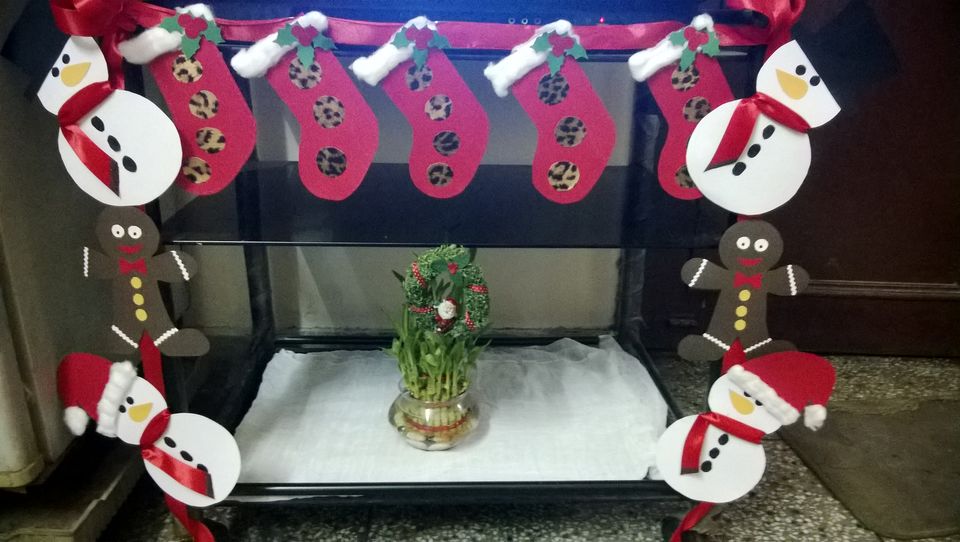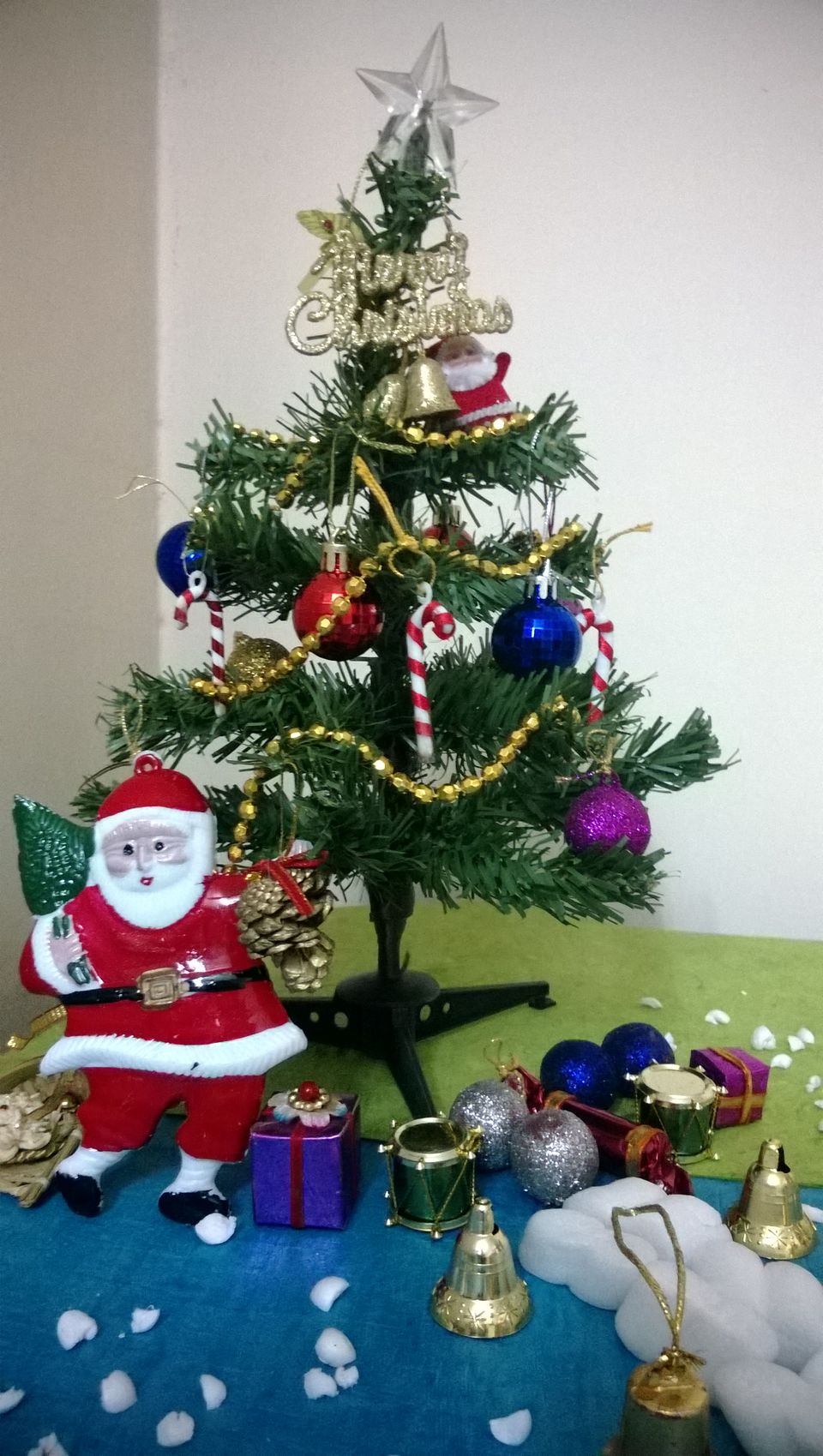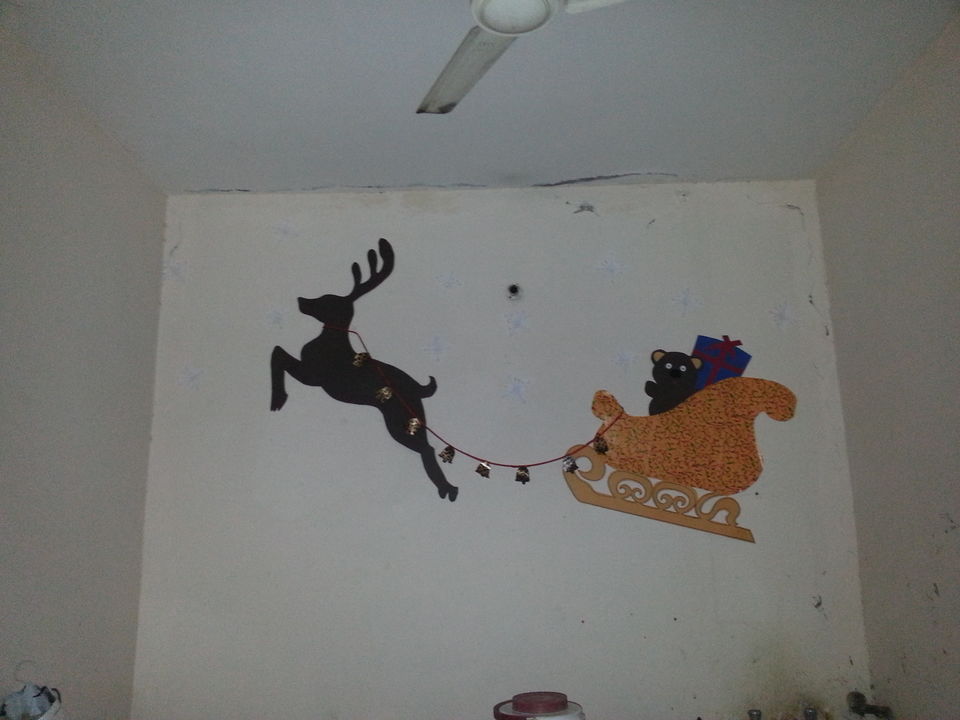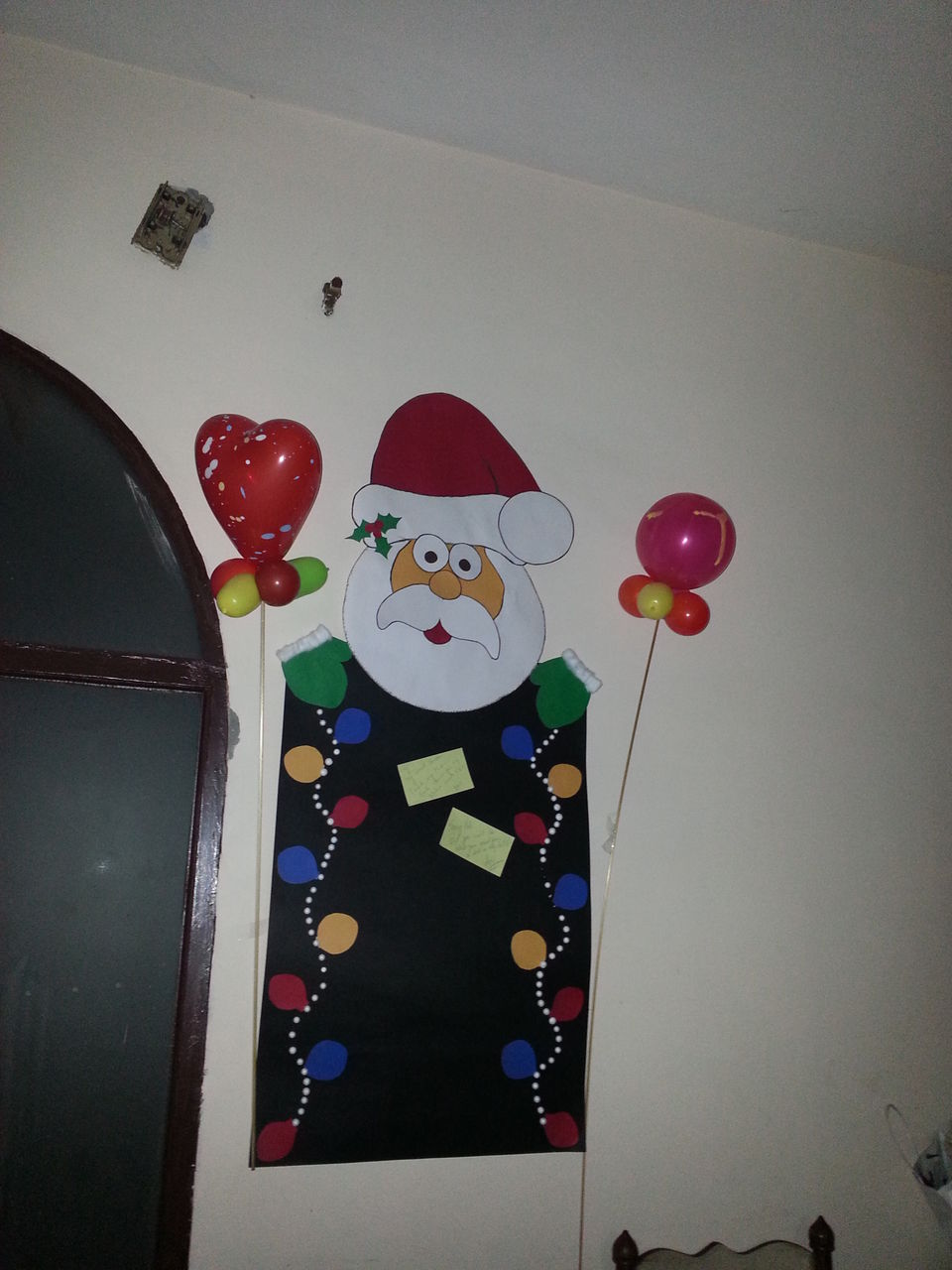 That's how a fine evening ended with lot of stories and love bonds ….