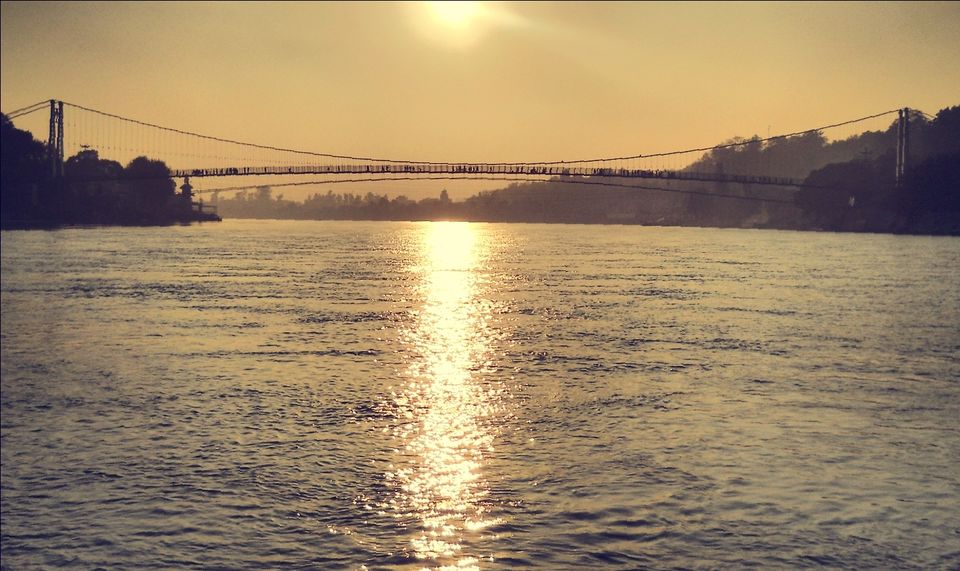 "Once the travel bug bites there is no known antidote, and i knew that i shall be happily infected for the rest of my life"
-Michael Palin
It's been while since i am sharing my travelling experiences with the community and have always believed that it only takes that one trip, that leap of faith for the first time to set you free from all the hesitations and excuses you ever made to avoid travelling. So if i want to pin down the very first place from where it all started, it would be a trip to Uttarakhand i did back in 2014 which was completely unplanned (other than the to and fro tickets) and with a "udhar jake dekh lenge" wala attitude. Please don't mind the average quality of visual representation used in the blog as back in those days we were ideally low on gadgets and partially broke all the times :P
Back then the concept of air travel was notional to us and the most suitable form to commute was the Indian Railways, 4th largest in the world. Two of us boarded the Avantika express train to Indore (why Indore?...Read on) from Borivali Railway Station (Mumbai suburbs) in evening around 7 pm after a usual day at work.
The sleeper coach of the train was comfortable enough to let us enjoy a sound sleep on the very first day of our journey.
The morning greeted us with bright sunshine scattered across the vast fields running parallel on both the sides of the railroad. The fields were laden with variety of rabi crops ready to be harvested in a couple of months to come. We reached Indore at sharp 9 am where our third musketeer (hence the detour to Indore) was waiting for us with a similar excitement that we were experiencing looking forward to our adventure.
The idea was to spend a day in the city of Nawabs before leaving for our planned destination late noon. Indore is the largest city of Madhya Pradesh and a cultural hub in the central part of the country (Hindustan ka Dil) . We only had a couple of hours at our helm in the city and hence we decided to utilize that to satiate our taste buds in the well renowned Sarafa market of Indore. From Malpoha to Gulab Jamun, Poha to Jalebi, sharbat to Lassi, you name a dish and there it is in the front of eyes spreading its irresistible aroma. The other peculiar feature about this place is the unreal pocket friendliness unlike the other famous eateries which could costs you a bang. You can try each item at mere 10 bucks with no compromises in terms of quality and taste. We had a scrumptious breakfast followed by a stroll around the city to witness the ongoing Christmas 🌲 celebration on the various chowks.
It was around late afternoon when the three of us boarded a train from the Indore Junction to Delhi after having a modest lunch at Gurukripa restaurant (must eat place) , right in front of the Railway Station. The evening time was calm and soothing as the temperature dropped with the approaching dawn. Travelling in India by railways is altogether a different experience of sorts as it sets the right tone for the entire journey, something that we miss nowadays travelling by alternate quicker mode of commuting. We often plan to take atleast one way journey by train but end up travelling by air due to the time constraints.
As the night approached and we ventured into the northern parts of the country, the very pleasant weather turned into a nightmare for which we were least prepared. It was a sleeper coach which had a couple of broken windows paving way to the bone chilling winter wind. We didn't had any shawls like the other passengers, no proper woolens and to our incredible luck we had our berths near to the basin which leaked icy cold water beneth our numb feet.
Word of advice: Please carry your wollens along with you while traveling to the northern parts during the winter months especially if you are traveling by sleeper train compartment.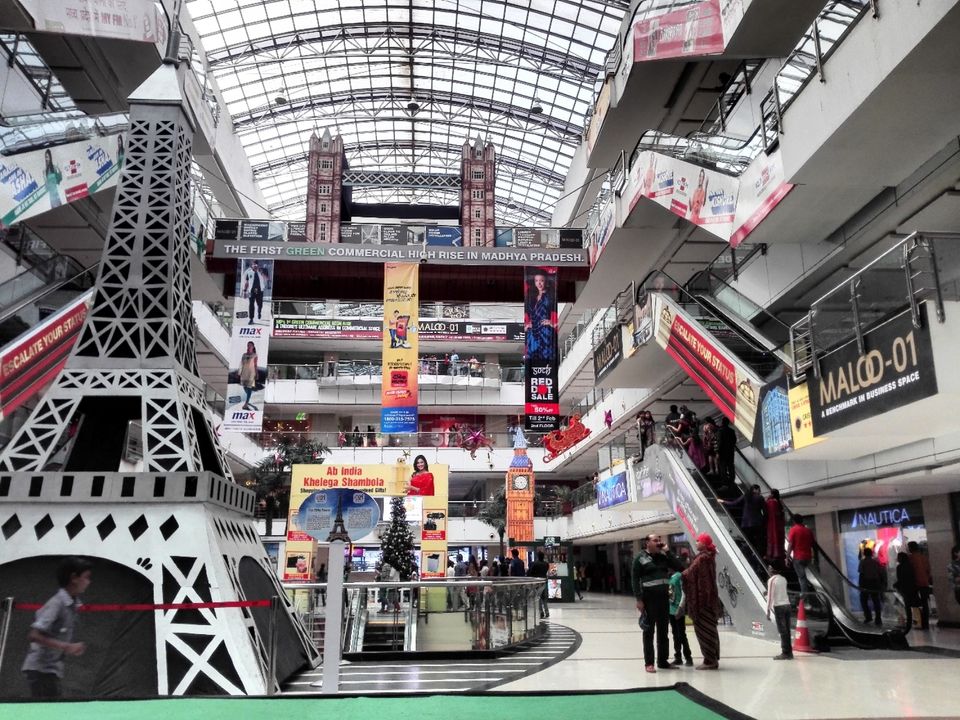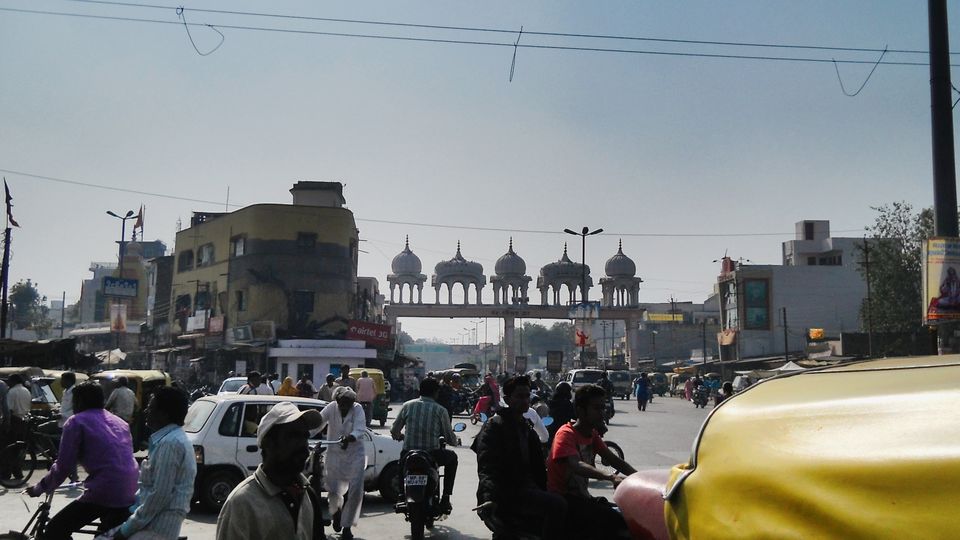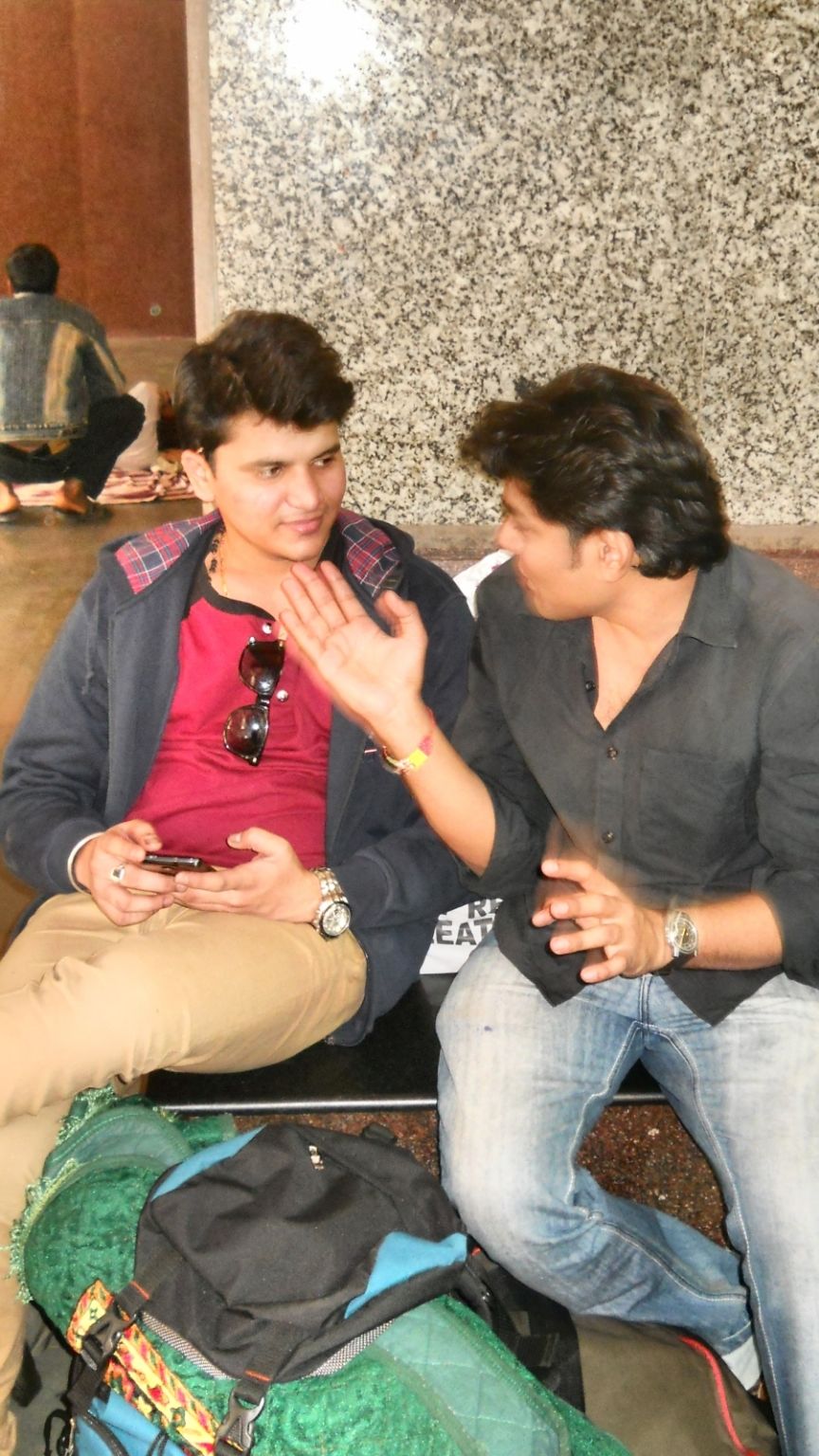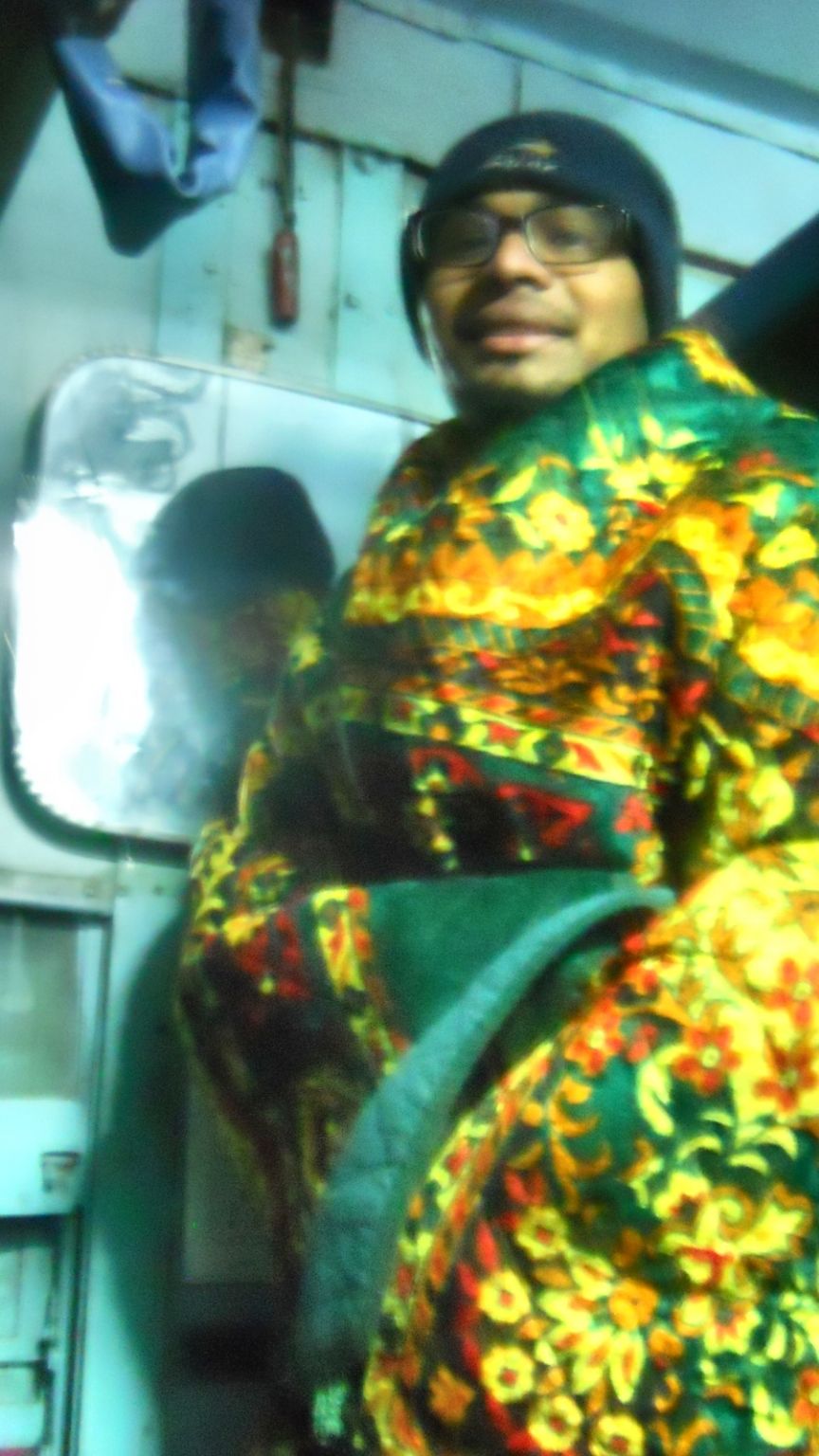 Somehow we managed to get a couple of hours sleep by the time we reached the Hazrat Nizammudin railway station at dusk. The Delhi ki sardi was at its peak and we resorted to a nearby lodge after enquiring with a travel agency for a bus that leaves midnight for Rishikesh. We were happy to spend a day there as it was our first visit to the capital city and simply amazed by the Delhi metro network as it is connected to almost every important place in the city. After a intial pain to understand the different metro lines, it made our commute hassle free and saved us from the Auto drivers, thieves hidden in plain sight. I don't hesitate to say that these people would never miss an opportunity to extort exorbitant fares and exploit you in the time of need. Delhi due to these guys was not a city of Dilwalo ki afterall.
Over the entire day we did local sightseeing of the major monuments located across the city including India gate, Agrasen ki Baoli, Red fort and connaught palace. We had some lip smacking street food followed by masala milk and lacchedaar Rabdi in Chandni Chowk. After a very long and tiring day, we arrived at the Kashmiri gate to board our Pre-booked bus to Rishikesh. The overnight bus journey was extremely comfortable as the heater kept the temperature under control allowing us to have a peaceful sleep.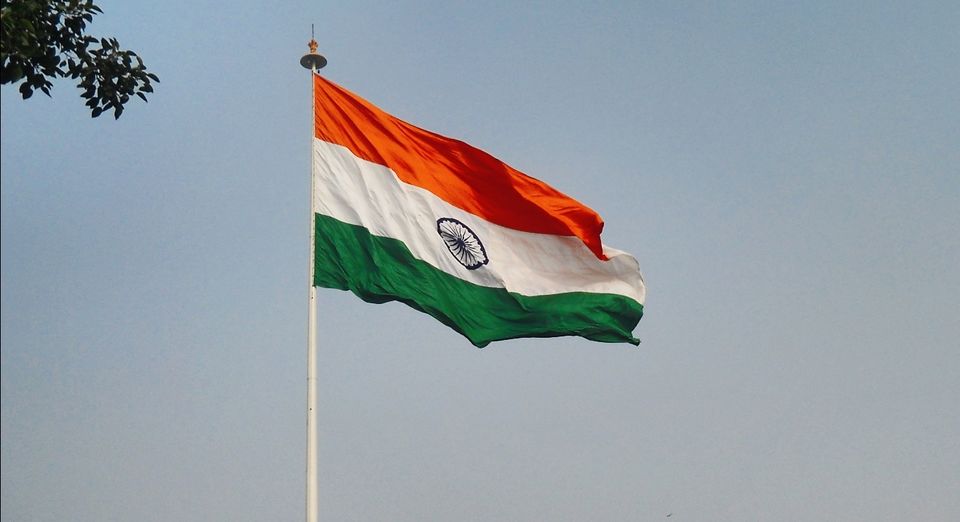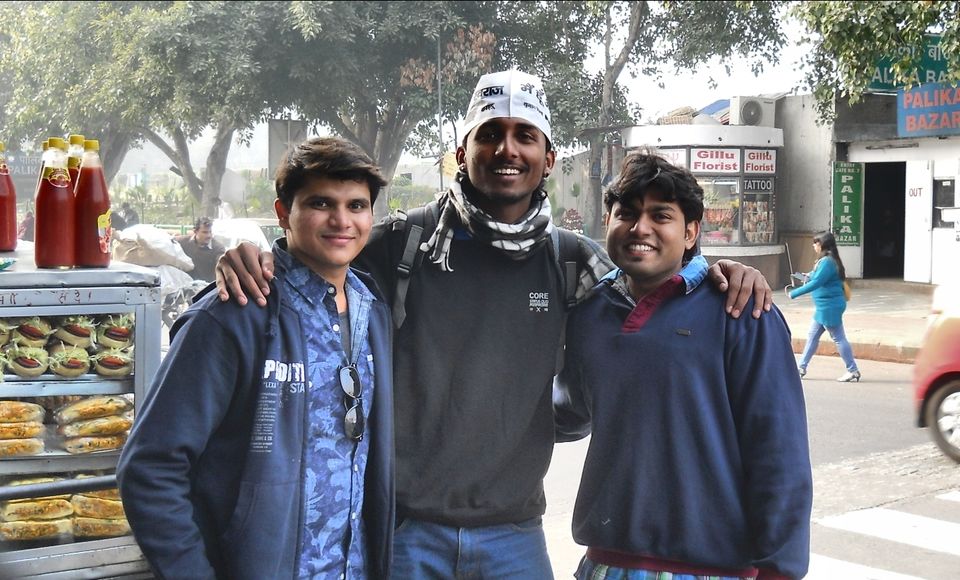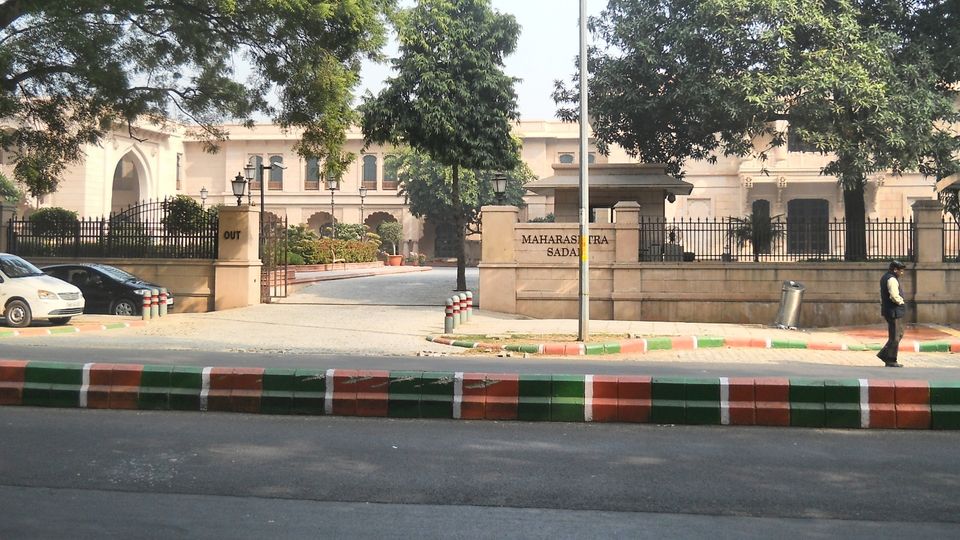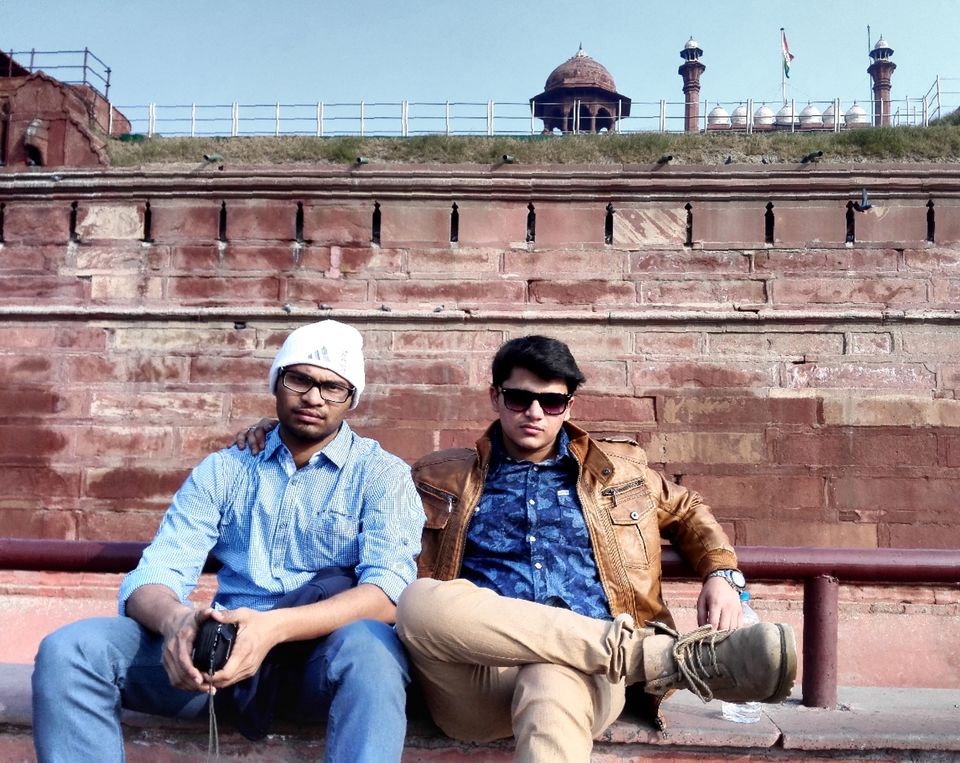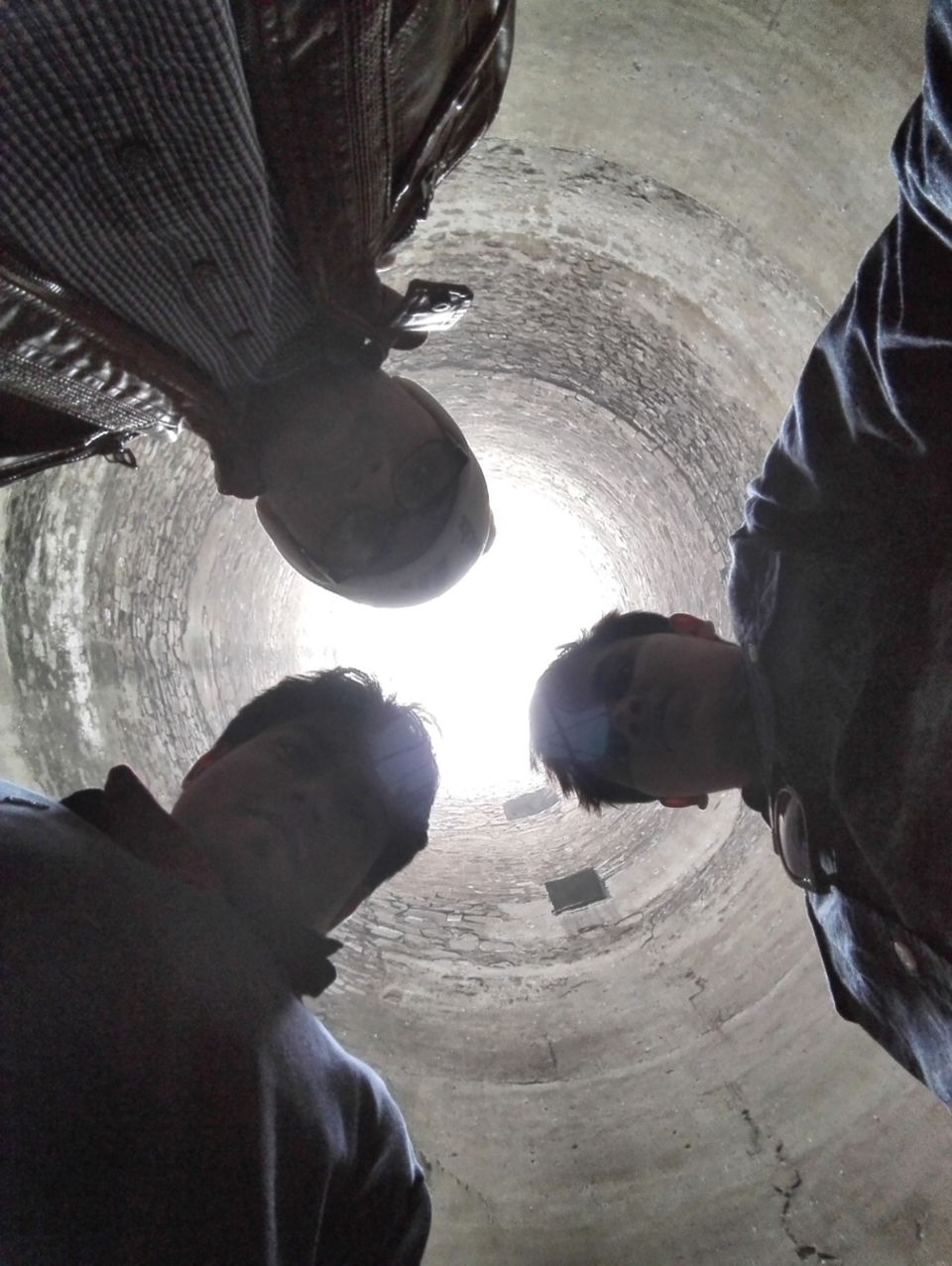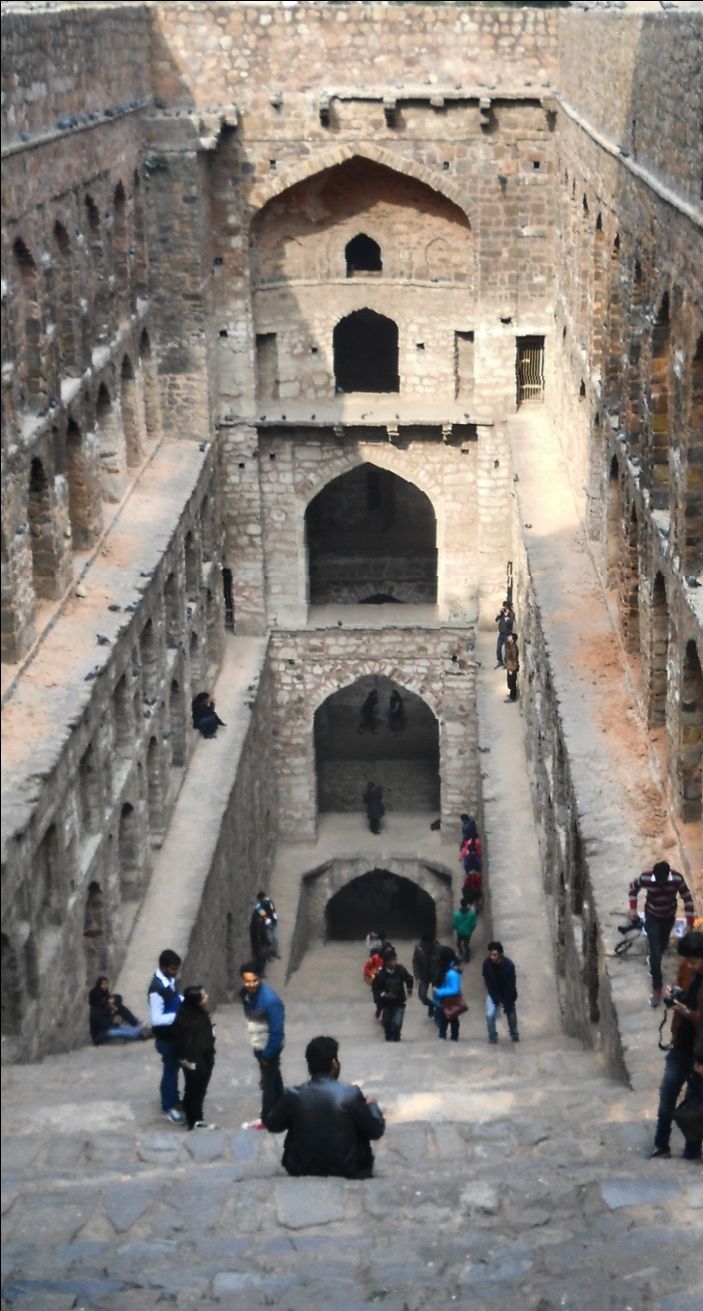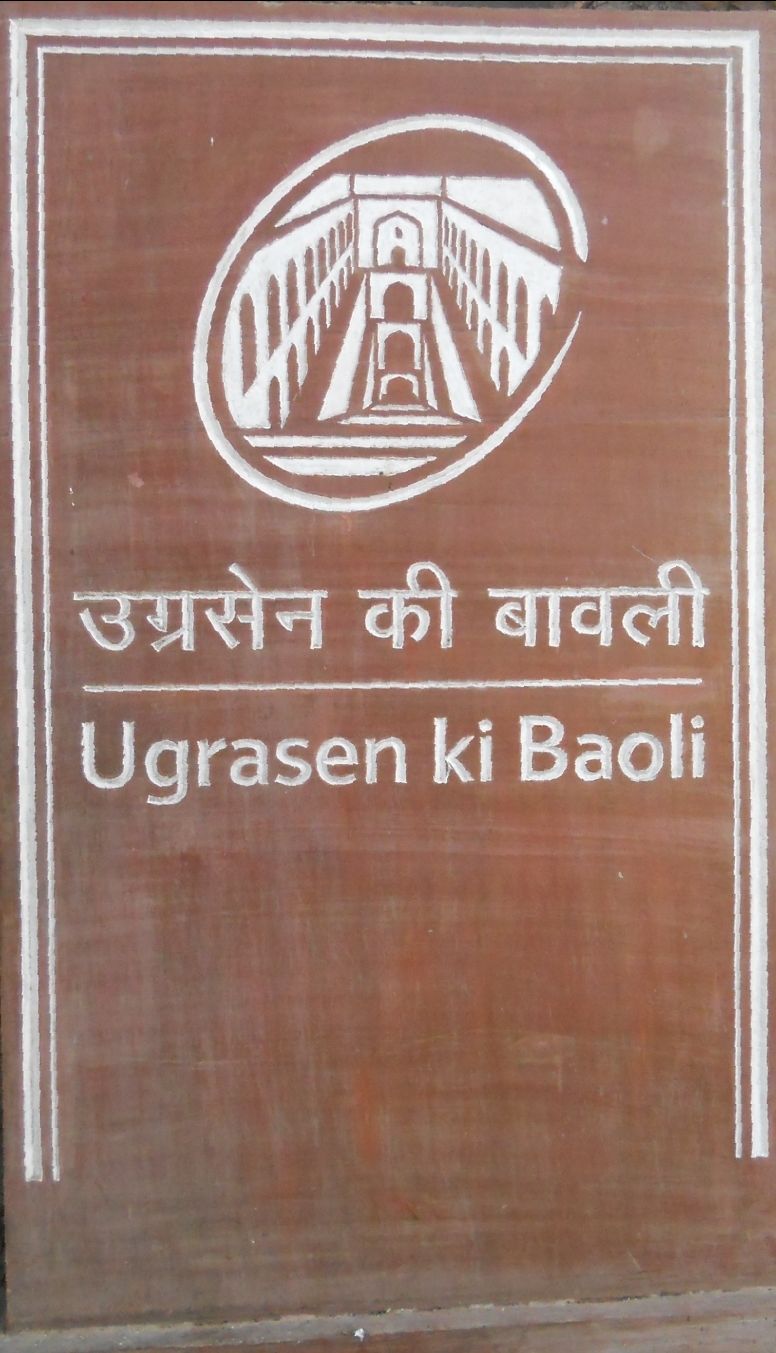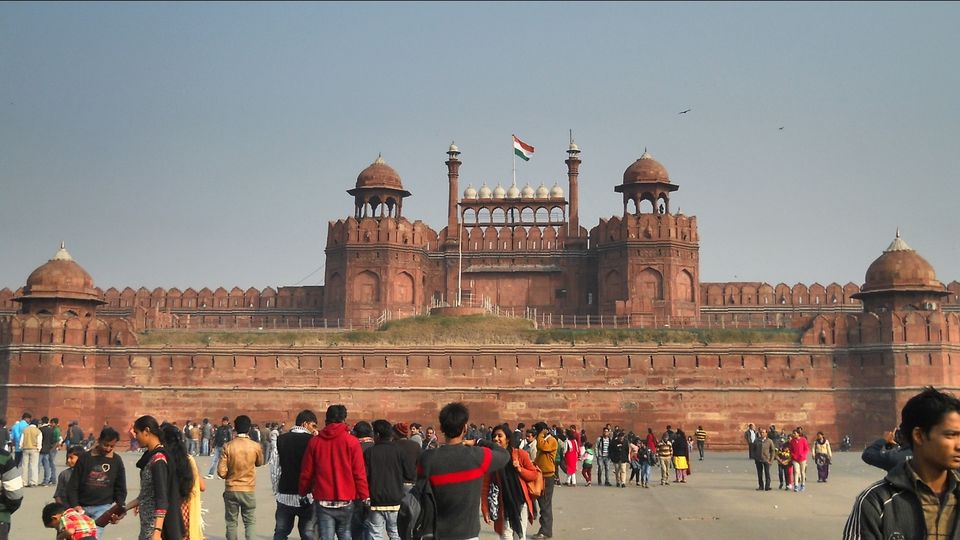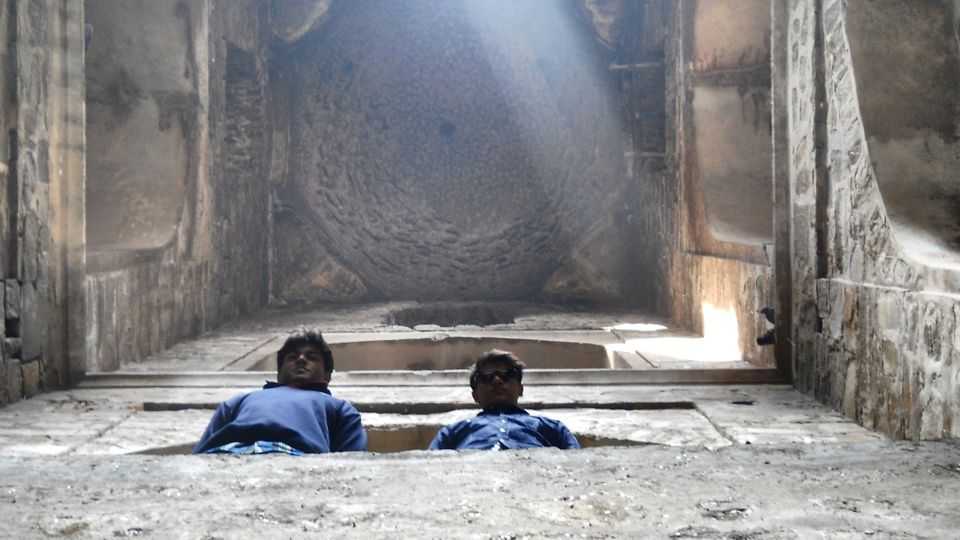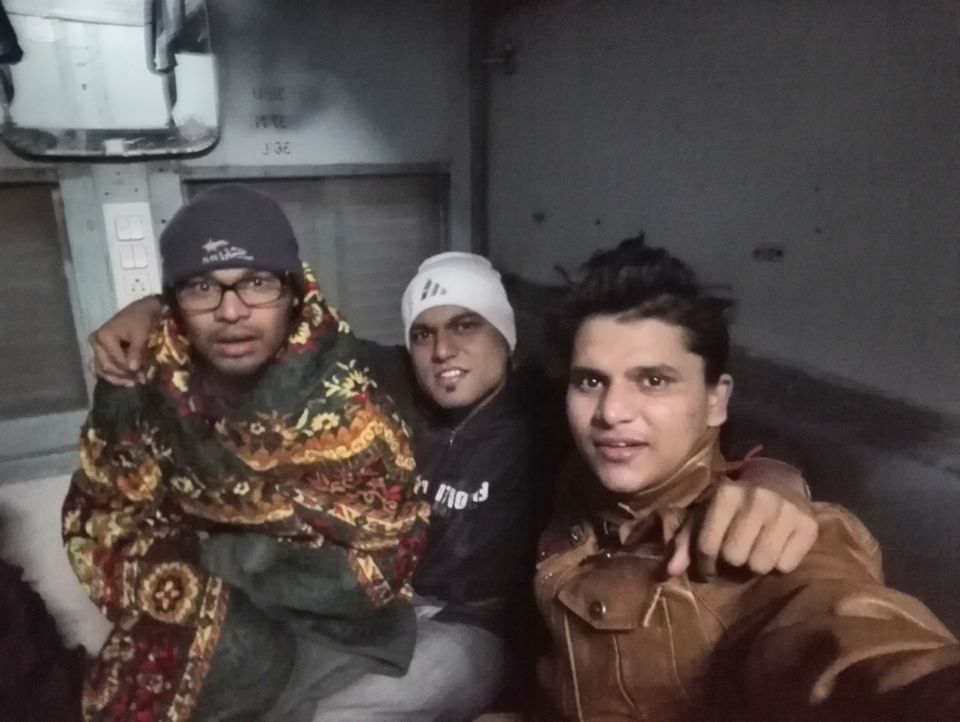 After reaching Rishikesh in the wee hours of the morning, we were approrached by the local rickshaw walas with a standard package for stay and other activities conducted in the area. After negotiating a decent deal with one of them, we were straightaway transferred to a river side camp in Shivpuri.
Shivpuri is a small hamlet located on the banks of river Ganga at about 16kms from Rishikesh. It is the most frequented placed for white water river rafting in the country along with other related adventure activities. The drive from Rishikesh to Shivpuri is still etched in my memories as it was my first encounter with the mighty Himalayas. The strong river current carrying a peaceful splashing sound on the right, the mighty fold mountains on the left and us driving right in between these Nature's gift to the mankind was a traveller's dream come true. Believe it or not, it was this time when something completely changed within us as we didn't even know that the travel bug has already had it's share of bite.
The sumo kept climbing on the winding mountain roads and the wind kept playing sweet chin music to our ears. For a brief moment of time all we could do was keep embracing such marvelous landscape and let our minds process the fact that were certainly witnessing it. In about 30 minutes, we reached the Shivpuri camp (Don't exactly remember the name) and Mr. Bhandariji (caretaker and cook) greeted us with his wide smile and humble demeanour. We had to climb down from the road all the way to the river bed in order to reach the tents. After completing the basic formalities (checkin and No liability form for river rafting) we resorted to our tent located right besides the flowing river. The pristine stream of water which we saw from a distance was even more clearer and pure now in front of us. The entire camp only hosted two groups, the other one a family of four as it was an off season in this part of the country owning to the harsh cold weather.
The morning tea in such chilling weather felt like only thing we ever wanted followed by a tasty breakfast. We sat beside the fire to warm ourselves as the sun was yet to come up the mountains. Perks of visiting a tourrist destination in the off season is that you get a preferential treatment. there is no one else to attend to, no one else's choice to consider as it's only you to command and only you to consume. After a hour long badminton session, we went to take a walk along the river bed to enjoy some blomming sunshine. "A walk to remember" would be a perfect phrase to summarise that stroll on the path full of pebbles shining under the much needed warmth of sunshine. In the next couple of hours we were ready for our much awaited activity of the day, River Rafting after a quick fulfilling lunch.
We were provided standard instructions by our trainer as we climbed on the raft along with our life jackets and paddles. We were made clearly aware of the risks and crisis situation that might arise during the activity along with the ways and means to avoid and overcome them. After a loud cheer of "Ganga maiya ki Jai", we ventured into the white waters with the single bladded paddles in our hands. The entire distance to cover was 16km till Rishikesh  which had rapids ranging from level 1 to 3. As easy it seemed in the beginning, it got tougher and challenging as the level of rapids went on increasing. The river current was monstrous  which drained our energy in first 15 minutes and we struggled to paddle our way through the rapids. The trainer kept on encouraging us to push harder and harder chanting our universal mantra "Forward all". A frenzy took over us like being injected with a adrenaline shot every time we paddled our way through the rapids of splashing white waters of the river Ganga.
After the halfway mark the current stabilized and to our surprise we were asked to jump in the water while latching on to the raft. The mere thought of jumping into the icy cold flowing water send shivers down our spines. I was more than happy to pull of the stunt and the first one to jump as the others hesitated already shivering in the chilly weather at fag end of the December month. The ones hesitating were left with no choice when the trainer started pushing each of them into the water. Its was a memorable experience to float in a flowing river at 2 degree Celsius stammering our teeths at the speed of light :P. Once again we were pulled onto the raft ready for the second half of the distance. We were warned about the level 3 rapid ahead by our trainer amd were asked to give everything we have got into those paddles to maneuver the raft. With all the enthusiasm and commitment we kept on paddling inside the rapid as we were shot up in the air almost 90 degrees by the current and yet emerged victorious at the other end. The rest of the distance was taken care by the mild current as we kept drifting towards the laxman Jhula witnessing the most magical sunset of our lives.
No sooner did we leave the raft all drenched in the water, an electrifying sensation started running through our veins from the feet all the way up to the head. It was because of the sheer cold that we were subjected to after jumping into the river and repeating that feat for another couple times during the entire distance. River rafting is indeed an extreme adventure sport that lets you test your limits and endurance in a very subtle manner as you wouldn't even notice has given you an experience for lifetime. As we rushed towards our sumo, all we could think was of to throw ourselves in the front of the warm flames, sipping on some hot beverage, wrapped in our shawls and tucked into our rocking wooden chairs beside the river bed.
The proceedings went as desired after reaching the camp. We sat beside the bonfire for hours slurping on hot soup and wild peanuts (size of a cashew nut) followed by a modest yet fulfilling dinner. Finally after some music therapy and a not so scary round of ghost stories, we went to our tents crawling under the thick wollen blankets to get all cozy and comfortable.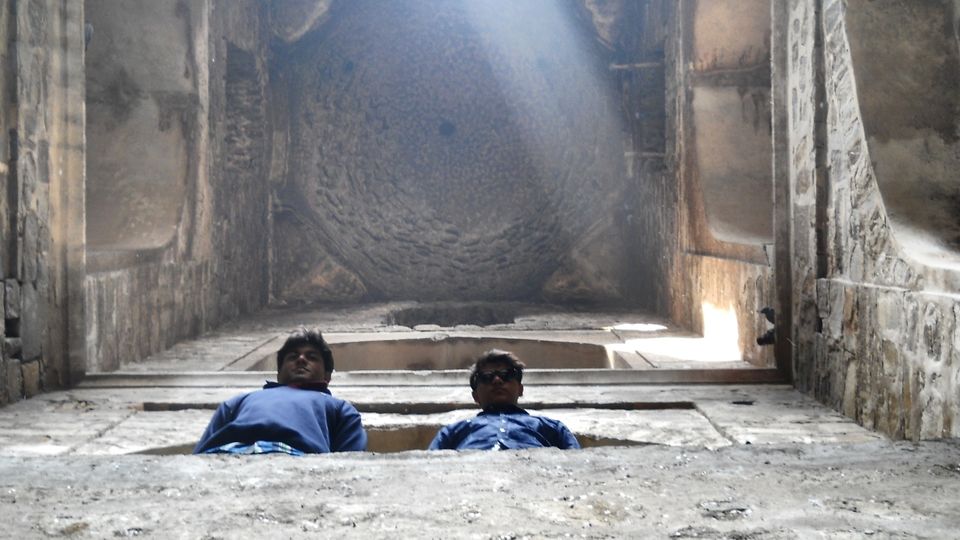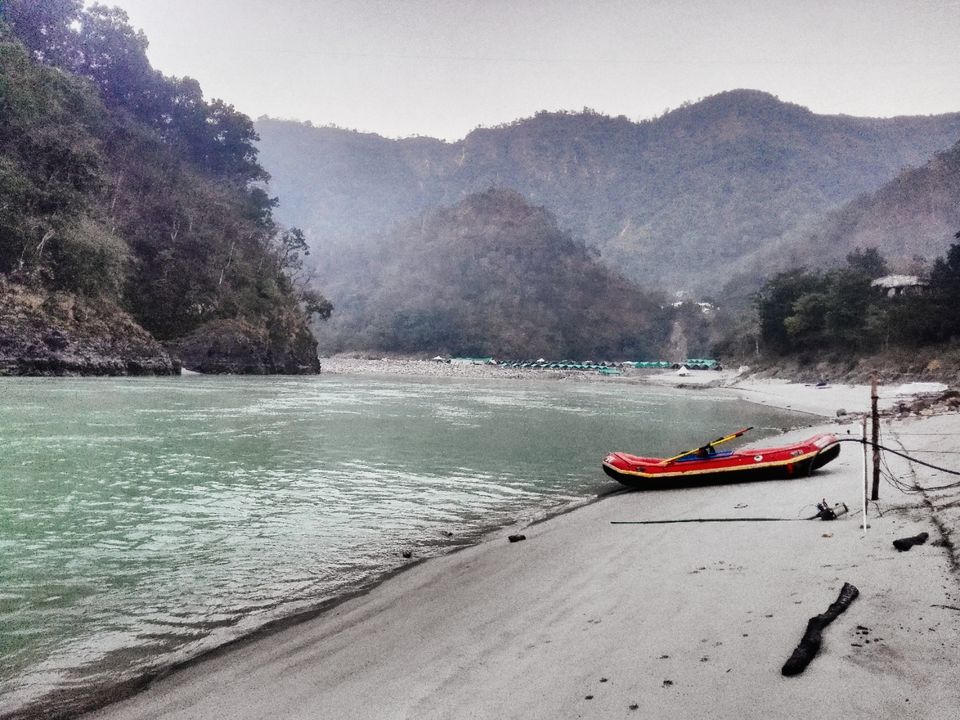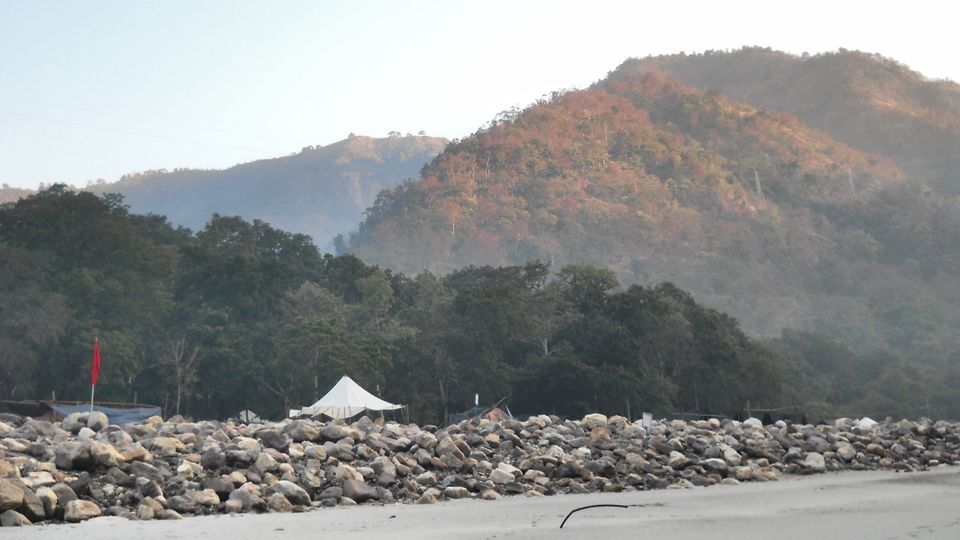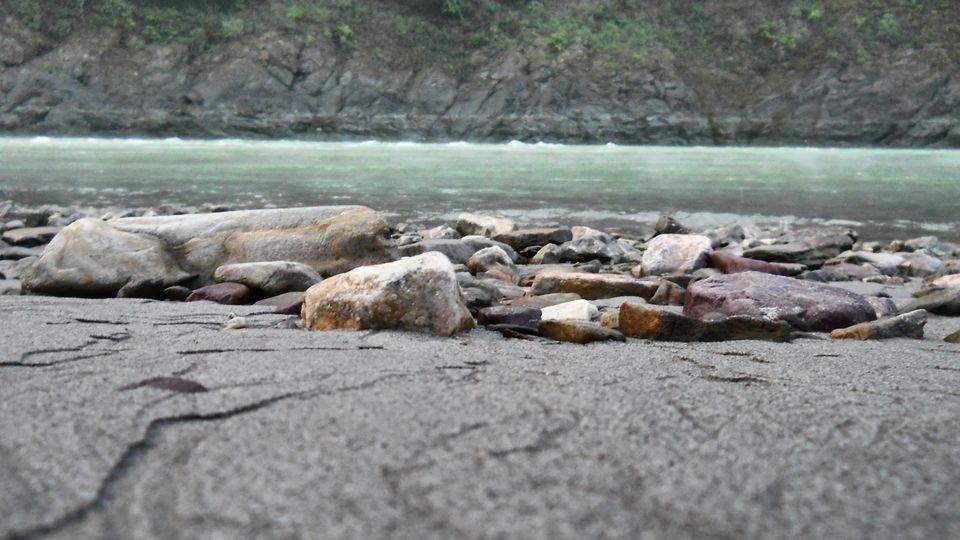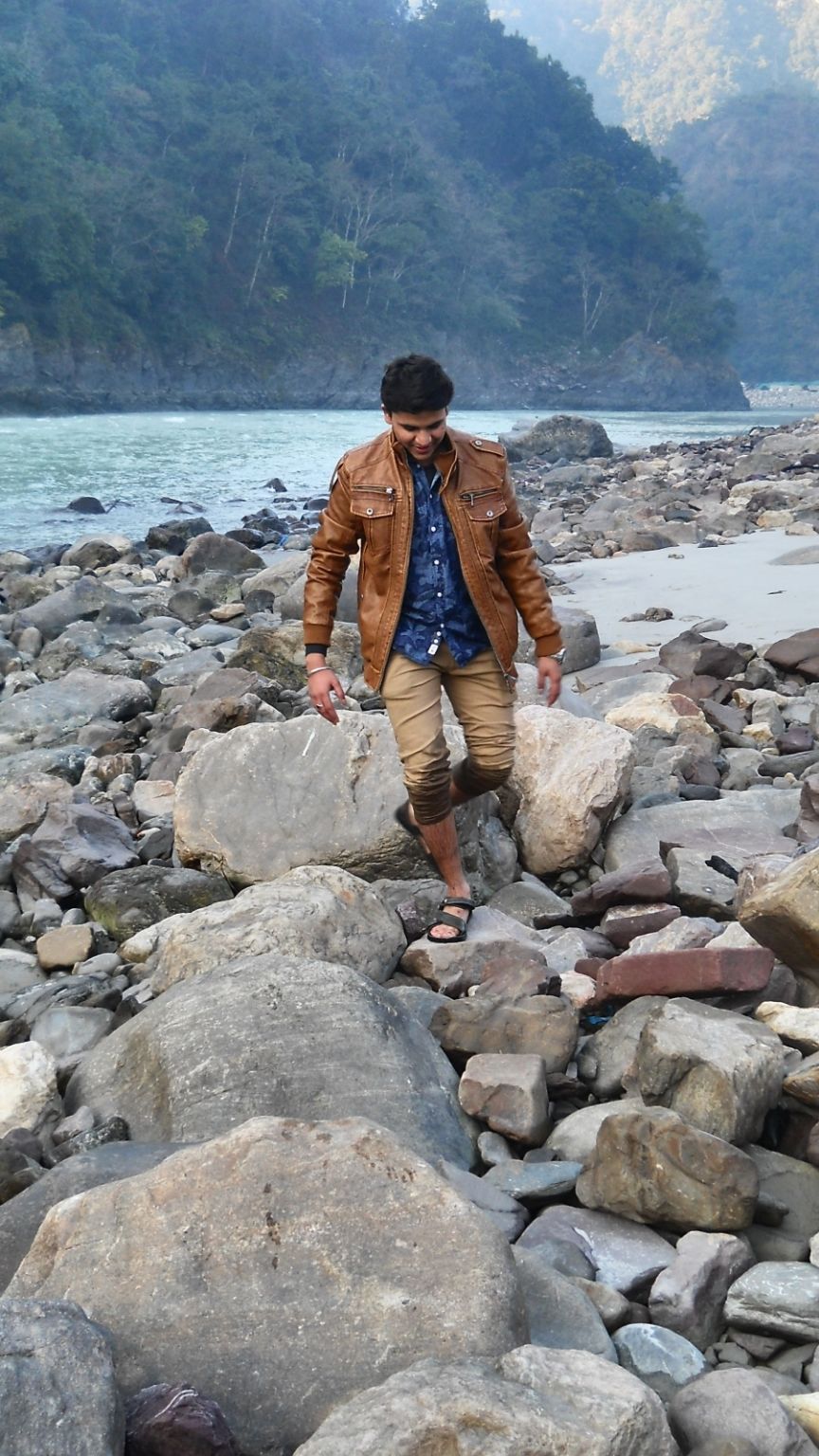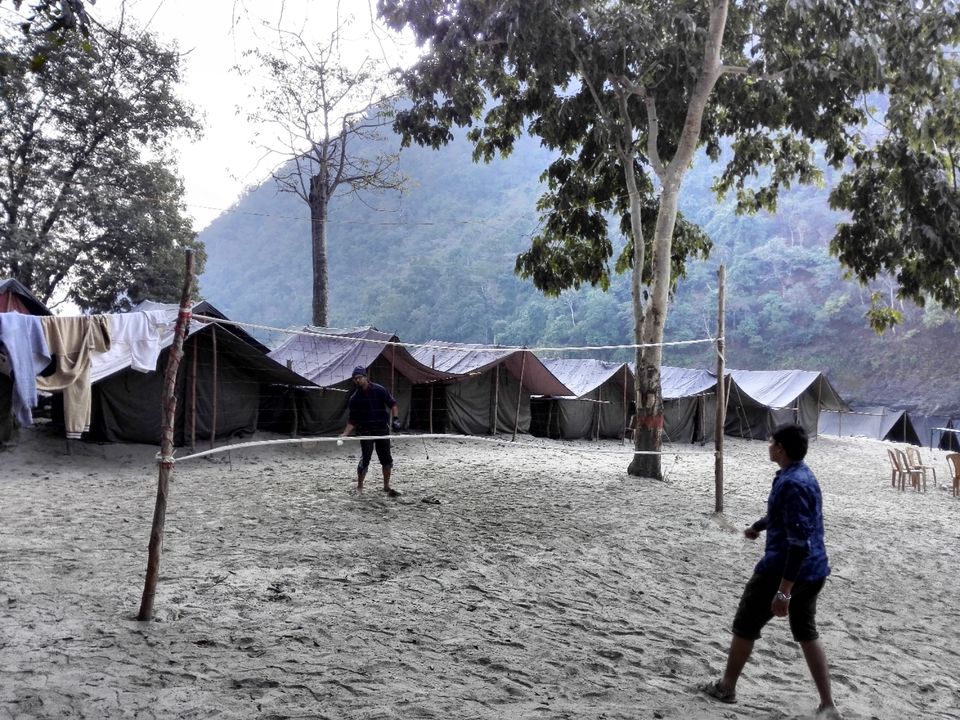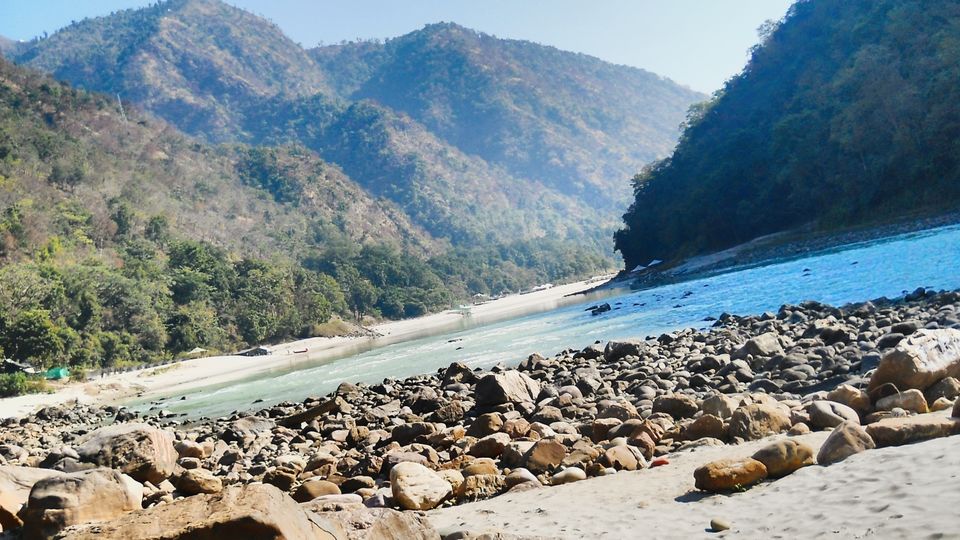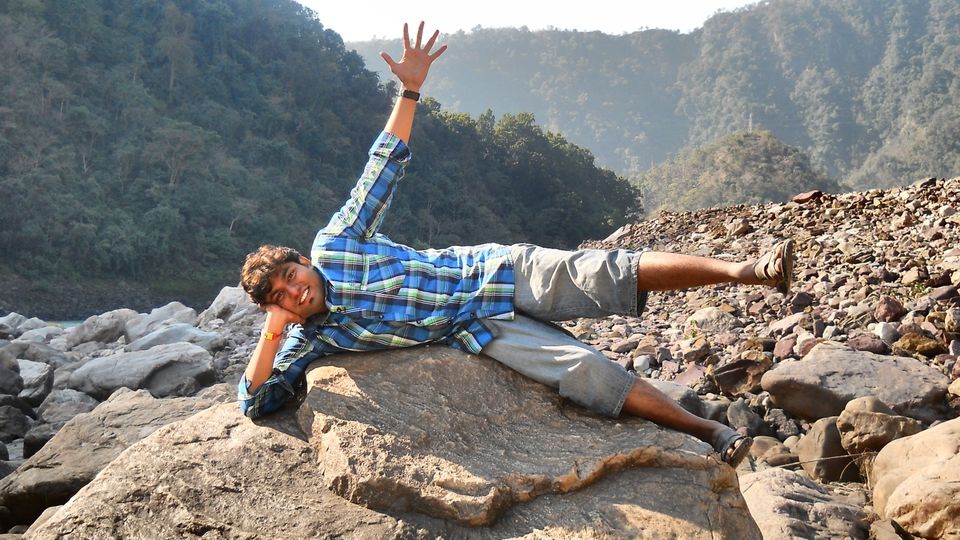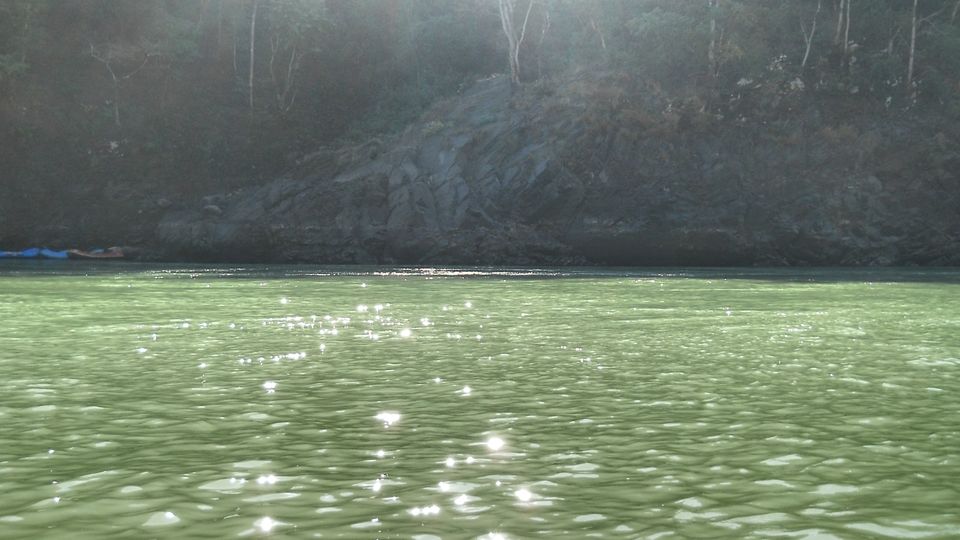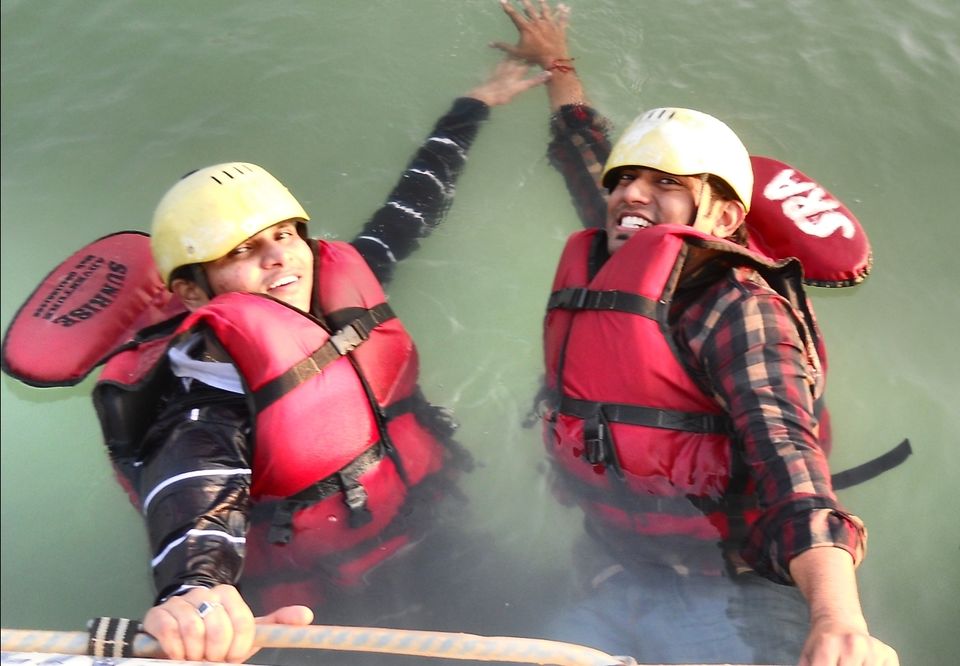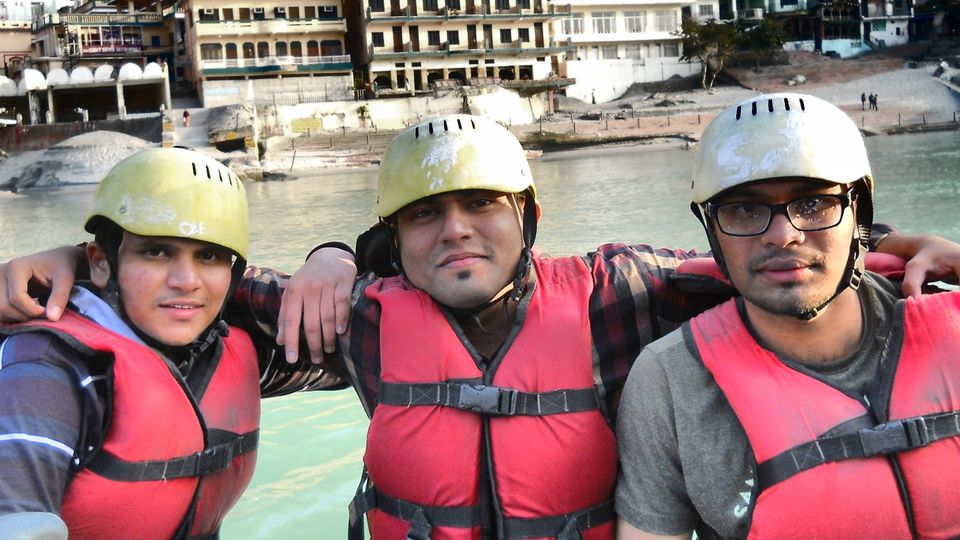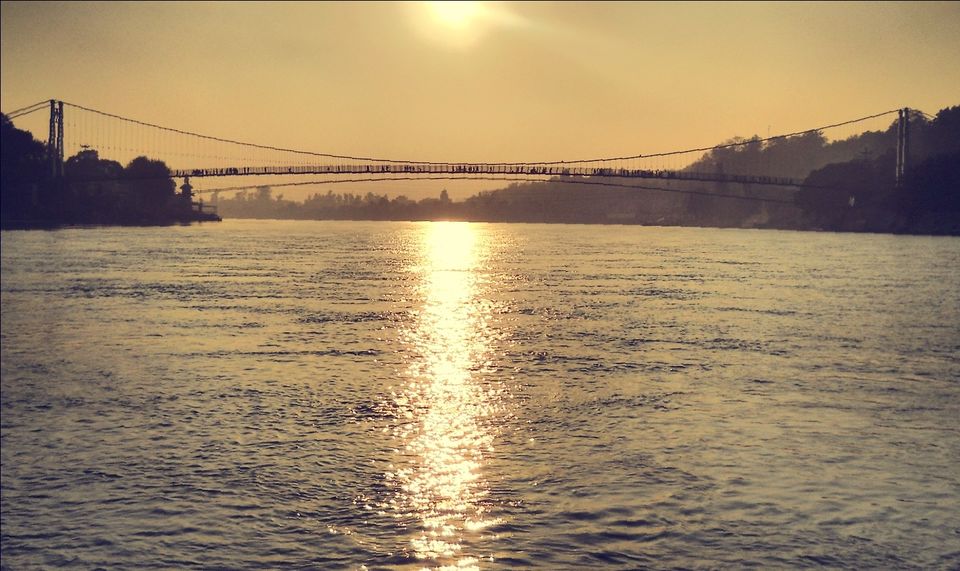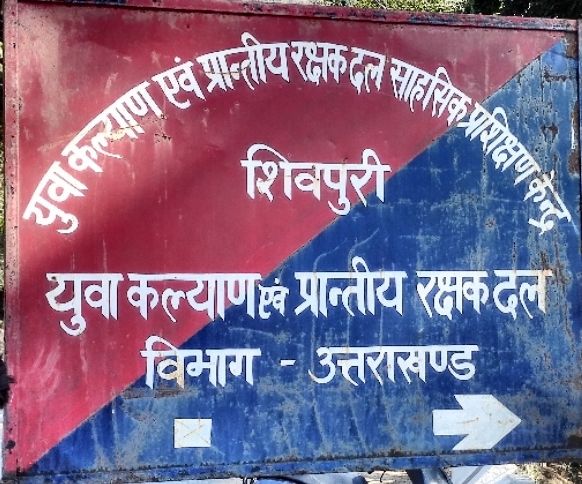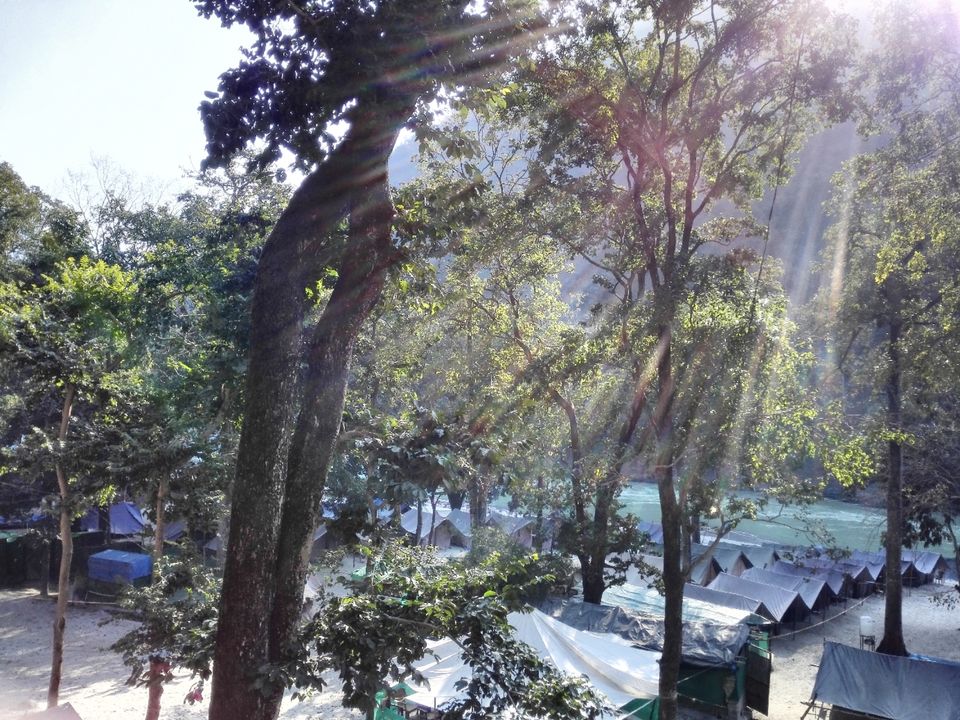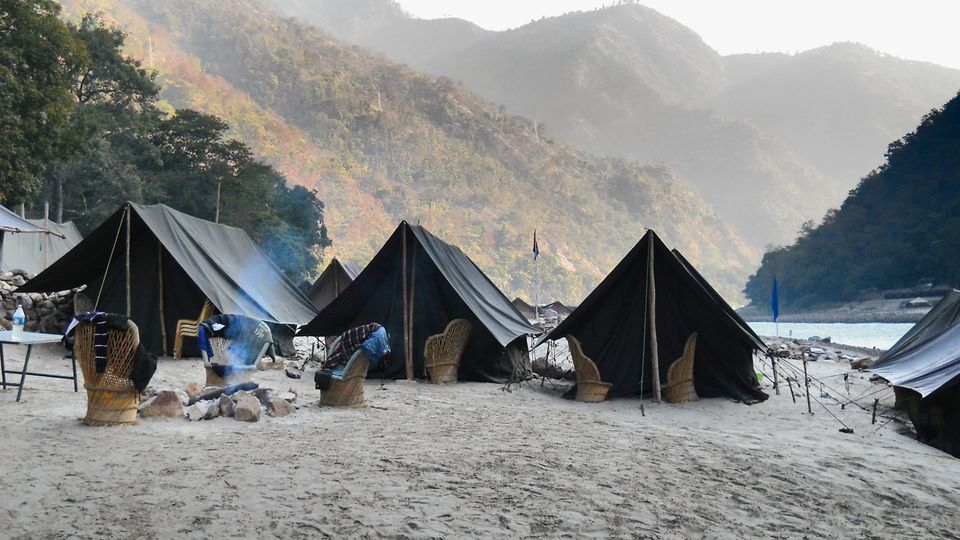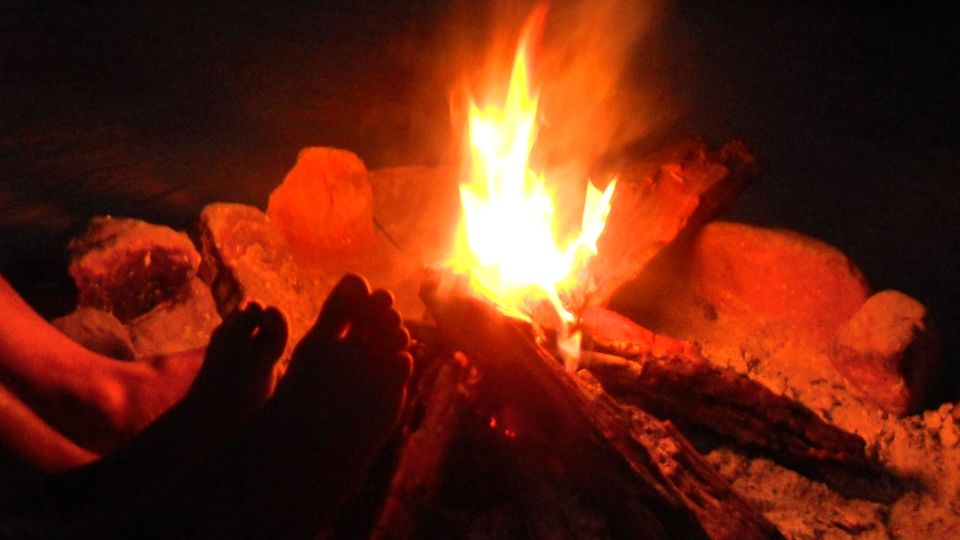 The chirping birds did the wake up calls in the morning as we rushed to pack our belongings and leave for mussorie after a quick breakfast. We bid our farewell to Bhandariji, an amazing host and a kind soul. It was really difficult to part ways with such humble individuals only to take memories with you that someday might motivate you to return.
After a sumo ride to Rishikesh bus stand and yet another bus ride to the dehradun bus stand, we took a shared cab from there that took us almost 3-4 hrs as we reached Mussoorie very late in the afternoon. Mussoorie- the queen of hills, located on the foothills of Garhwal Himalayas has a grandeur of its own with a rustic charm that is straight out of a Ruskin Bond story. The roads are moderately populated unlike other hills stations that demands for a leisure walk around the mall road in evening. The locals are really helpful and genuine in terms of guiding the tourists to shop, travel and commute in the adjoining areas. We shoped at the mall road for some handicrafts and wollen wears which were highly price competitive. Sipped a hot expresso, gulped on some yummy chole bhature/aaloo tikki and retired in our beds to get some sound sleep as yet another long and eventful day awaited us the next morning.
This day will be forever etched in our memory for some obvious reasons and lessons that we learned about planned travelling. As much as impromptu plans sound interesting, there is nothing that can beat the comfort, contentment and satisfaction of planned travel.  We woke up early to visit the Kempty falls as suggested by the locals without paying much of a heed to our transportation arrangements. We started walking on the deserted morning roads as the shops remained closed without a clue of how we were going to reach our destination which was around 15km from Mussoorie. Luckily a local shop selling maggie and hot fuming tea came to our rescue as we had our breakfast and enquired about the means to reach Kempty falls. The clock was ticking as we had an onward return train leaving at 9 pm on the same day from Delhi which required us to leave Mussoorie latest by 2 pm. Still we would reach bang on time without any mishaps or delays on the roads factored into our so called plan.
As we had already made up our minds there was no turning back now. We hoped on a bus after walking for couple of minutes that dropped us at the falls in a descent time frame. We literally ran down the steps on the mountain slopes towards the spot stopping for some intermittent pictures. The falls were majestic in every way and something that pleased our eyes at the very first sight. We sat there for a while listening to the sweet sound of water falling on the rocks from a height of over 50 feet.
We were glad that we didn't give this place a miss but not so glad as we waited for over an hour for the transportation back. It was already noon as we we waited for our ride desperately with no signs of lady luck smiling our way. We enquired around the town about any alternative to the local bus and as we were waiting for some miracle to happen, a local milkman with its open roof tempo heard us and was kind enough to let us ride with him as he was already on his way to Mussoorie for a delivery. We hoped  on the tempo without giving any second thoughts standing in the trunk filled with milk cans. The 15 km ride was nothing less than a roller coaster experience as we went past the hairpin turns on the mountains swaying on both the sides and trying hard not to get thrown out of our ride down the mountain like a rolling stone. The views were simply amazing as we rode on a desi convertible shouting and hooting at the top of our voice at every turn and climb over the entire journey. The chill in the wind pierced through our face leaving it numb and our eyes all watery as we reached Mussoorie. We thanked our Milkman saviour and rushed to our hotel for check out before we waste any more of our precious time. We got a shared cab again till Dehradun from Mussoorie to board a 2pm bus for Delhi which generally to took 6 hours to reach ISBT. 
We have been running the entire day helter and shelter for rides and the end of the day wasn't any different. We got got stuck in the evening traffic of the city and the bus driver asked us to get down and take a private auto if we wanted to stand a chance to catch our departing train from Hazrat Nizammudin Railway station. We intentionally fell prey to the greedy autowalas of Delhi who looted us without any remorse to drop us at our destination right within time at the Railway Station.
We rushed on the platforms to see if we had made it on time after all the trouble we went through and all Jugaads we orchestrated to reach our destination. We were not dissapointed as we boarded our compartment with high spirits and thanking heavens to assist us in successfully completing our first bagpacking trip and tons of memories to cherish for years to come.
Total cost : 7k per person
Commute : 2k
Food: 2k
Stay: 2k
Miscellaneous:1k
Rishikesh package: camp stay, 2 breakfast, Lunch, dinner, river rafting, snacks and bonfire  for 1350 rs pp. (off season prices)
Food for thought:
1) Ideally a day more in Rishikesh (Ganga aarti,  Bunjee jumping, Cafes, Rajaji national park) , a day more in Mussoorie is needed. One can even visit Dhanaulti (mini scotland ) 25kms from Mussoorie.
2) While impromptu plans are thrilling, planning is really important so that you don't have to run helter shelter worried which at some point takes a toll on your spirit to travel.
3) Wollen clothes are necessary when travelling via public transport to protect yourself from the harsh winters in these regions.
4) Do experience staying in the Riverside camps in shivpuri instead of hotels in Rishikesh to experience the tranquility the place offers.
5) Kempty falls has recently become a dumping ground for waste. You could see heaps of plastic and metal cans lying on the slopes left by the deluge of tourists visiting this sensitive region. Please carry your waste back with you to dispose it properly and help keeping the Himalayas clean and free of plastic pollution.
You can inbox me for any further details required.