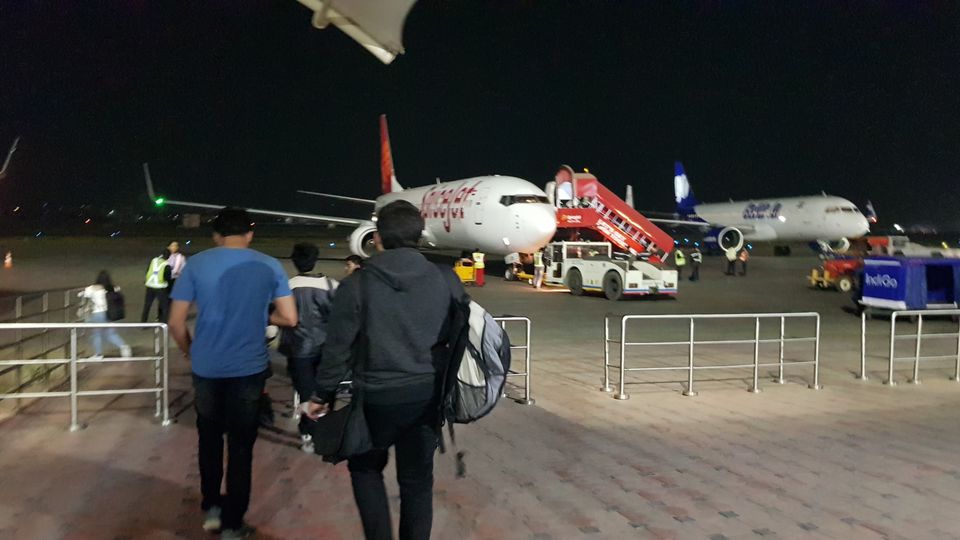 Haha.. Sounds funny right, someone is sharing a experience about his first flight. Yes it took me almost 23 yrs to attain my 1st flight. But sadly not the only time. 😅
I am a traveller a trekker trying to explore many places in Sahyadri (western ghats) of Maharashtra. After 6yrs in this field i decided to visit some othee place. I discussed it with my friends and decided to go for adventure trip to Uttrakhand. Yes it included many adventure activities like bike riding, Bungy Jump, river rafting, giant swing, But the thing which was scaring me was nothing but to sit in an aeroplane. Heard many miths about it. When clouds are there planes rotates and blah blah.
Finally on 3rd feb 2019, The day had come which were going to take my test. Everyone was laughing at me as I was scared enough. So at around 10pm we collected our boarding pass and left for our terminal gate.
Luckily i got the window seat. So at 1st captain introduced us with his fellow members which are there for our service. Then the safety guidelines nd all..
At around 12Am the moment came when plane started.I was nearly going to cry at that time. But my brother who was seating beside me just told me to enjoy the ride. So i kept looking outside the window nd within 5 min we were flying. Nd i thought what just happened.
I took plenty of images from window. Nd yes i was enjoying it. Don't know why but i was be like yes i did it.😅. Yes i didn't sleep  a minute
though. Still a great experience.
Well for all readers wish you a very safe and adventurous 1st flight if you haven't done yet.
(It was my first blog so please let me know if i can improve myself in any ways. Your suggestions will help me to improve my work)