When in doubt...go south !!! Thats my mantra to follow when you need to destress (from your boss & work & blah blah) & are looking for complete relaxation. South India will never fail to disappoint you, and every time will feel like a first.
Having decided on Kerala for my next holiday destination, the tiniest doubt I had was the weather in March...hot or not?...very hot?...bearable?...after checking with a few friends and reading up on our dear own google, I decided to go for it. Beginning of March is hot, but then so is Mumbai guys !! It was pretty much the same weather and nothing to worry about at all.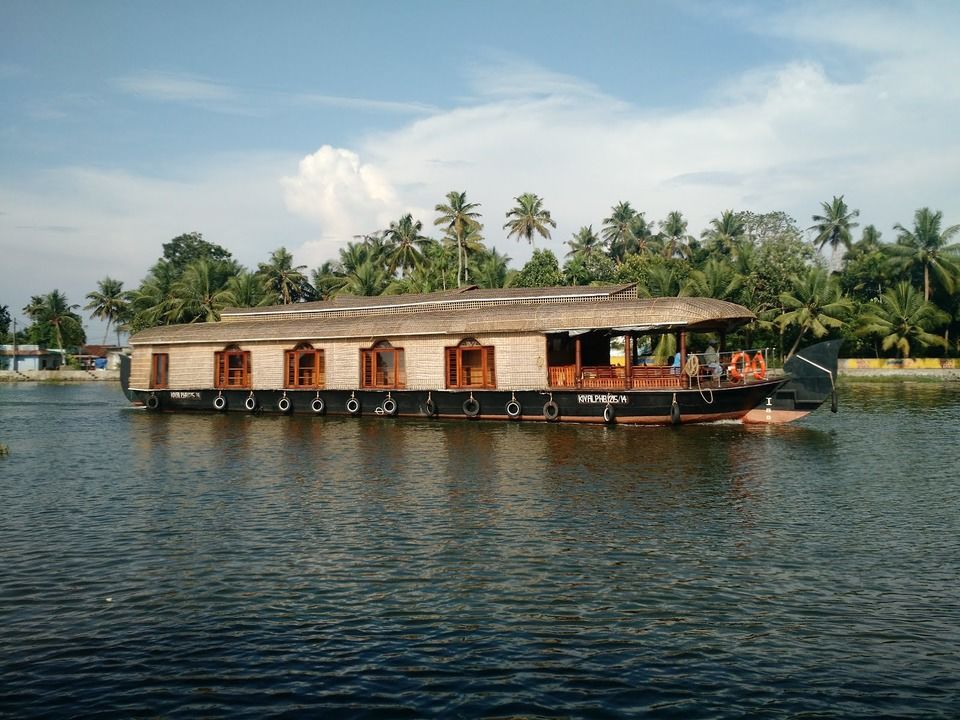 Since I have visited Kerala before (lucky me ;) and I have been to Munnar, Thekkady & Kumarakom...this time i wanted to explore the backwaters in depth and experience living on a houseboat. The main aim of this holiday was complete relaxation and to do nothing at all!. After a bit of research and chit chat with my best friend (and travel buddy), I decided to visit Alleppey - Kovalam - Poovar - Kanyakumari. Being able to visit the tip of India or THE END of India was again a highlight of this itinerary.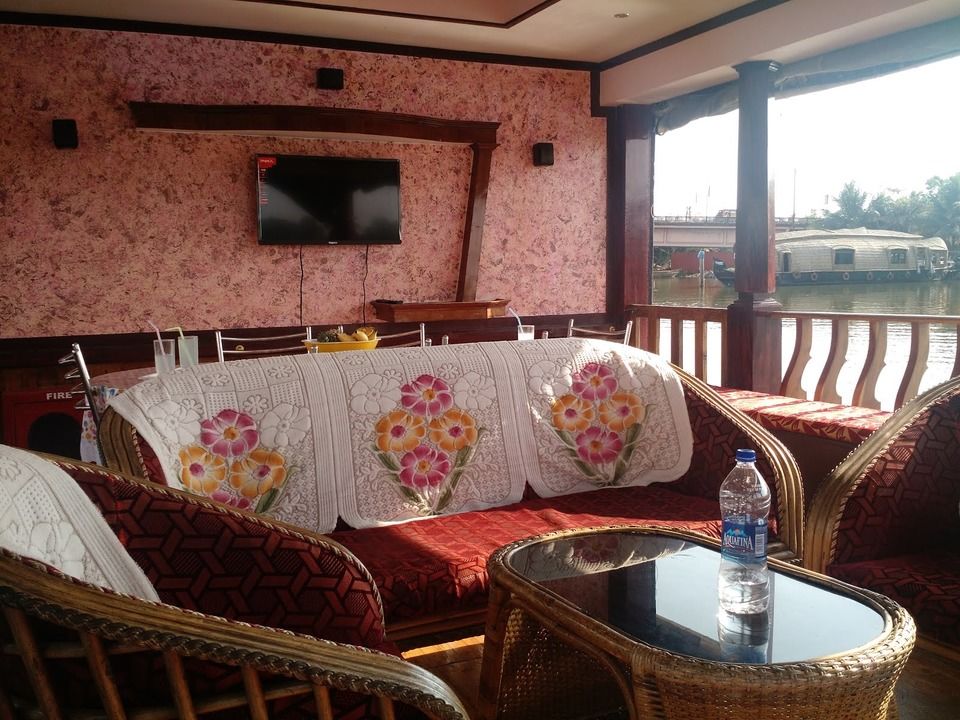 We began our journey from Mumbai to Cochin. A 3 hrs drive from the airport took us directly to the houseboat in the late afternoon / evening. We planned to stay 2 nights at the houseboat i.e 1 1/2 day technically. I am still a bit surprised as most people (including my travel agent) kept telling me that 1 night stay is more than enough in the houseboat and that we would get bored etc. But I was adamant and still went ahead and booked it for 2 nights anyways (I holiday "my way or the highway" at times :). Staying in a houseboat in Kerala is a MUST experience for each and every tourist, and is the most relaxing way to begin your holiday. The houseboats all come in different sizes and shapes (depending on your budget I mean) and are very cozy and comfortable, complete with a bedroom and attached bathroom, living room, dining table, AC, TV etc. Just like a moving 1BHK or 2 or 3 BHK , some even with duplex rooms or an upper deck !.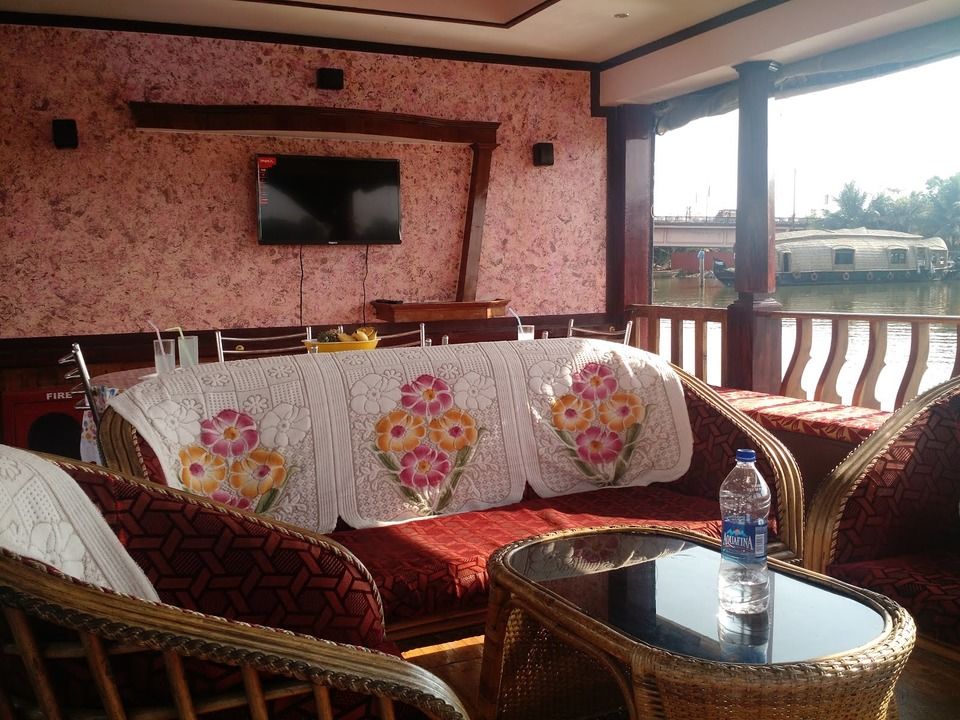 The best part of this experience is that the houseboat is moving all day long (unlike the Kashmir ones which are more House and less Boat), gently cruising along in the vast backwaters of Alleppey, from the time you wake up till sunset literally !. No chance of getting bored here I say :) The food and hospitality is excellent and there's plenty of stops one can make even while your cruising.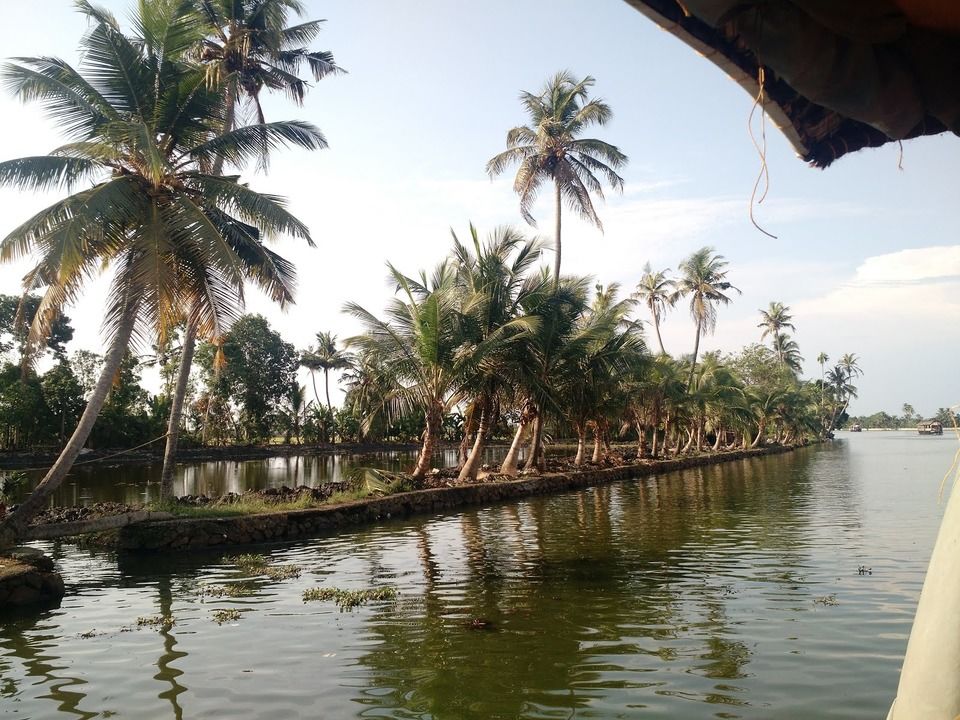 We checked out of our houseboat on day 3 morning and began a 4-5 hours drive towards Kovalam. The next part of our trip took us to a small village called Poovar, which is about 20kms from Kovalam. Since I was looking only for relaxation in this trip, I didn't mind the isolation. Before reaching Poovar, we visited Kovalam beach and spend some time there soaking up the sun and surf. Kovalam reminded me of mini Goa, with many seafood restaurants lined up on the beach and lovely blue clear waters. 2 lovely lighthouses are situated on each end of the beach.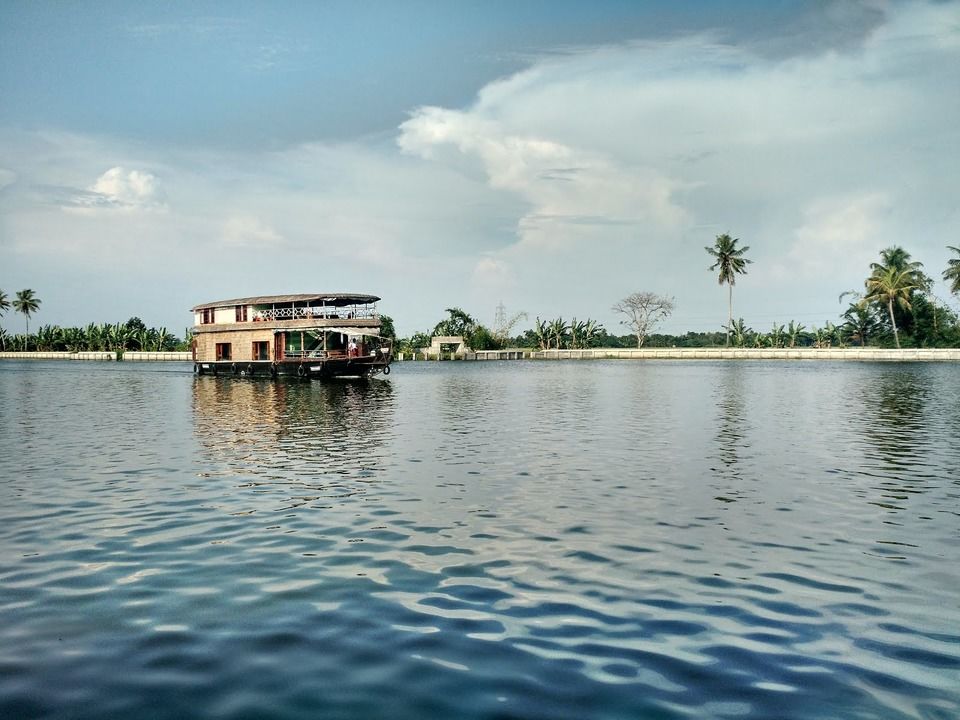 From Kovalam our resort was about a half hour drive. The resort i had selected - Isola Di Cocco - is located in Poovar, on the banks of the Neyyar River. The best part of this location is the meeting of the backwaters and the Arabian Sea, separated only by a small strip of beach island. Its pure paradise, a piece of heaven right before my eyes.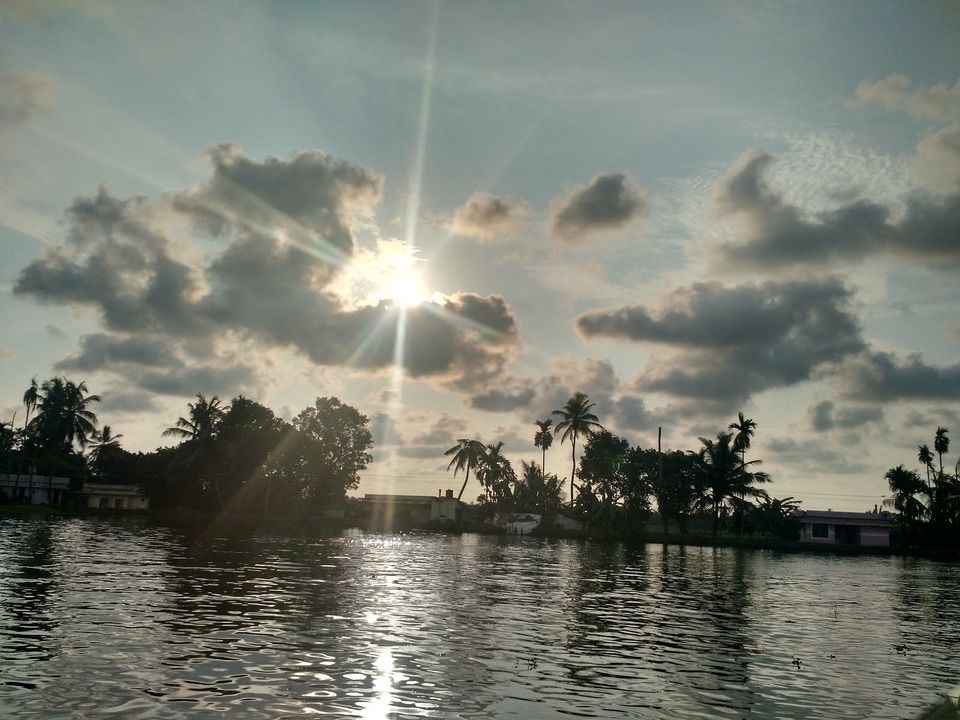 One can visit the beach via boat and spend time there, thou its not a safe beach for swimming. One can enjoy the boat rides in the nearby backwaters or just enjoy at the resort and do nothing at all.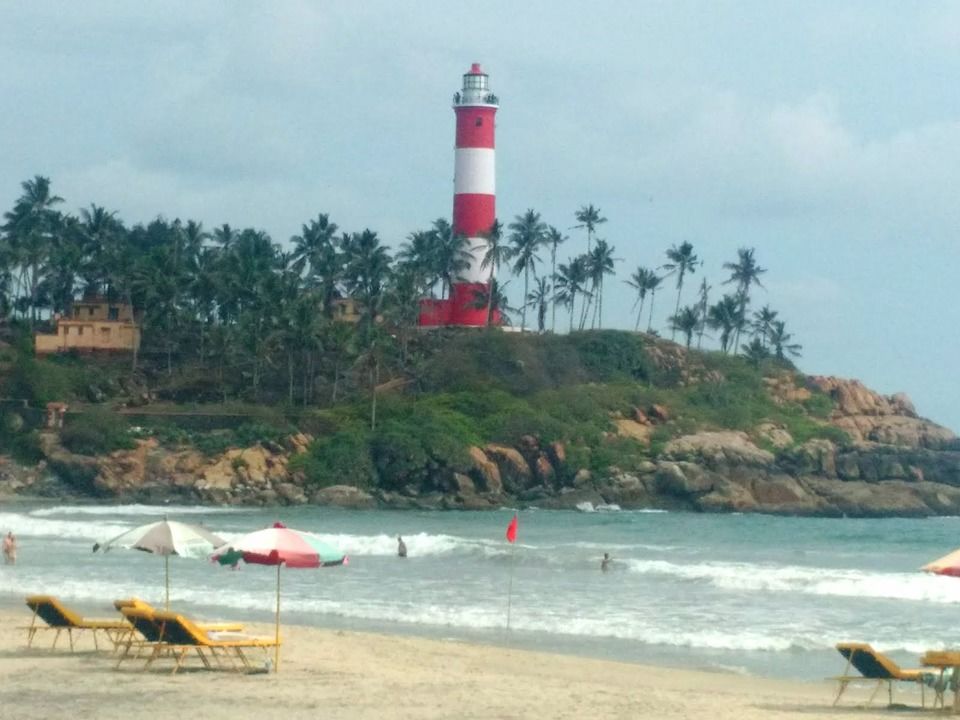 We planned to spend 3 nights here and I wished we could stay here forever !
The last highlight and the most exciting part of this journey was the day trip to Kanyakumari. We were now leaving Kerala state and entering Tamil Nadu state. Though most people recommend a sunrise or sunset trip to Kanyakumari (which means you need to stay there at least 1 night) - I decided to just do a day trip and back by evening. Kanyakumari was a 2 hours drive from Poovar and we reached there by 11am. The sight of the blue green turquoise waters that greet you is just amazing. The heat felt a bit more here, but then the lovely sea breeze kept things comfortable.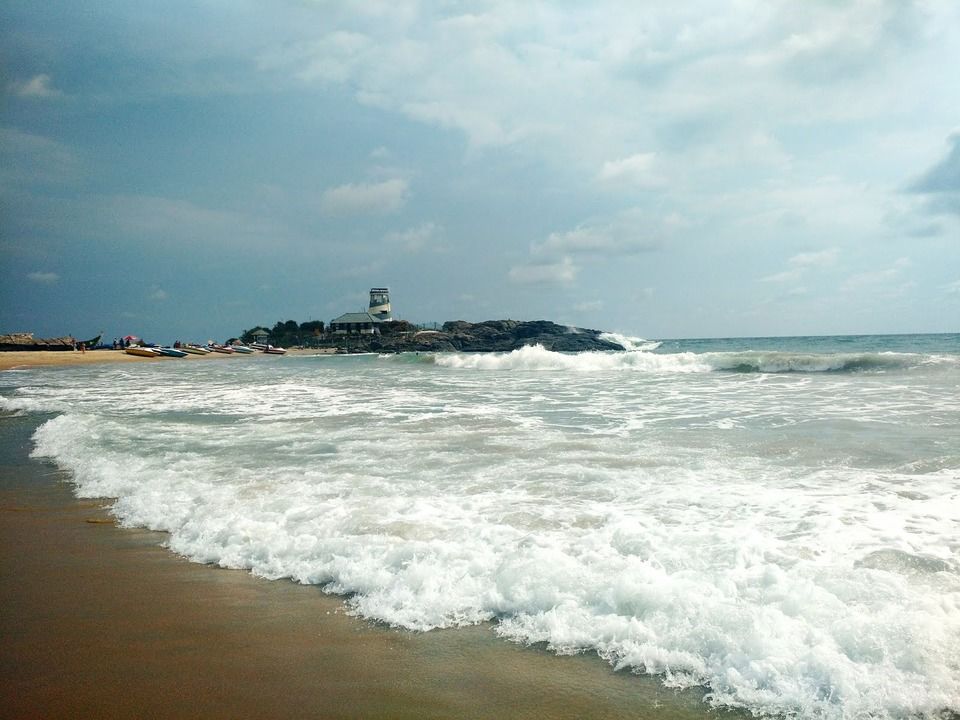 The Vivekananda rock memorial is a must visit in Kanyakumari. This is the southernmost tip of India. From here once can view the famous Triveni sangam - meeting of the 3 oceans - Indian Ocean, Bay of Bengal & Arabian Sea. The laccadive sea and the lovely colours and shades of the ocean will mesmerise you, There are ferry boats that take you to and fro from this place and though it was extremely crowded due to plenty of tourists, it was well managed. Take a quick walk nearby to capture the many sights of this beautiful location.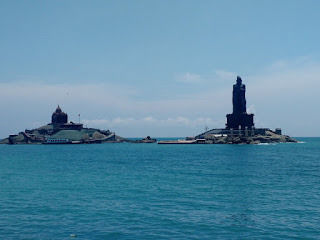 We ended our trip by flying out from Trivendrum airport. So Cochin to Trivendram (Thiruvananthapuram) or Alleppey to Kanyakumari was our short but amazing holiday. Hope you guys enjoyed reading the blog. Stay tuned for many more adventures. Signing out now...Bye !
This post was originally published on My First Blog.