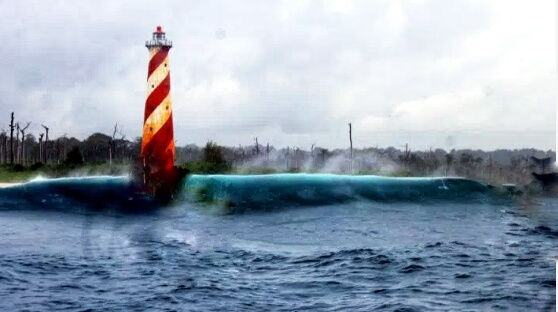 We all have that one passion in varying degrees that makes us feel empowered. For me, that passion is exploring new places. Its magical, to say the least, how I feel connected to a place by spending just some time there!
Here's one of my most memorable experiences of 2017 – first ever solo tripping.
I had visited Port Blair (Andaman) earlier & the aura of the place, the serene beaches convinced me to take my solo trip to the southernmost point of India – Indira Point. It hardly has any houses left after the 2004 Indian Ocean earthquake. To visit Indira Point, one needs to go to Campbell Bay, which can be accessed by ferries or helicopters from Port Blair.
As I settled on my plane seat, and watched the clouds from the window; a million thoughts crossed my mind! With dreams of my first solo trip, I soon dozed off. I landed in Port Blair, and was greeted with rains! While I love rains, the idea of rains affecting my trip made me feel jittery.
As luck would have it, all ferries had been cancelled because of rains. With my hopes perched on the helicopter service, I started doing the round of government authorities. Alas! I was told even the copter service had been suspended for the day! Thoughts racing my mind, I hardly slept that night and was up at 4 am the next morning. After grabbing a quick bite, I again went to the government office, and was given slight hope – if weather gets better, the copter will do one round with 9 people! I was lucky to get a seat along with the scientists traveling for work.
And so, the journey started. The vast ocean and green islands were enchanting enough to overcome the copter turbulence.
Campbell Bay is truly a paradise. With absolute silence, dense green forests, enchanting green plants; it truly seemed mystical. The real challenge started after we landed at Campbell Bay. Only 2 fishermen were ready to sail to Indira Point as it started to rain again. As I looked at them with hope, one of them went away on the pretext of eating food! The other fisherman and I looked at each other – and he said yes! I don't think I would have been this happy before! The sail started with the gushing winds and the rains. Two hours later, I saw what I had dreamt of – the iconic Indira Point lighthouse! Standing tall, unnerved by circumstances; the lighthouse seemed to welcome us! Took out my camera for a quick click, and just absorbed my dream! Felt grateful for all that was around – the fisherman, the ocean, the atmosphere!
Coming back wasn't as daunting. While it was a tough journey, the stunning views of nature made it worth it! Reflecting back, couldn't be more grateful for this solo trip of a lifetime!