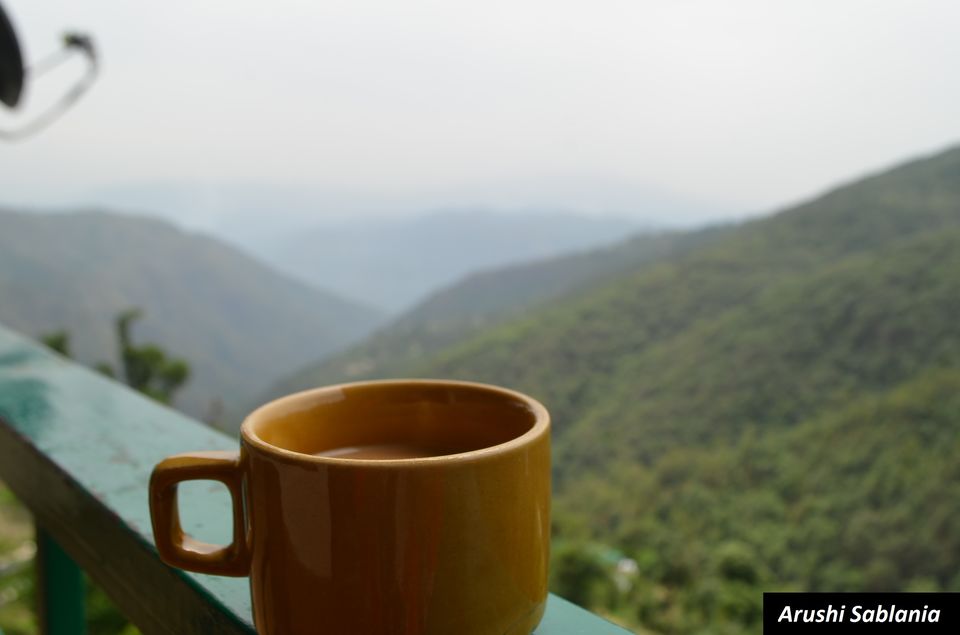 It was a usual office day, and I had so much on my mind. With my accidental writer's job and trying to excel at work, my brain was a nuclear bomb, which was about to explode.
But my main concern was – Am I really meant for this? Can I ever be as good at writing as I am at photography? But the only bright side was it was travel writing.
To save my sanity, an escape was much-needed, and I thought of a "solo trip."
"But was it the right thing to do? What about my safety?" – I thought
After booking the train and hotel online and a few favors from my colleagues, I was all set for my first solo trip to Chail.
The executive class coach was a relief, this 5-hour journey to Chandigarh was going to be peaceful. But little did I know, this was the calmness before the storm. I reached Chandigarh by 10 at night and had no clue how to reach the place my colleague had arranged for me to stay at night. I was hesitant to take a cab; then a tiny part of my brain said – Beggars are not choosers! How bad can it get?
P.S- The roads in Chandigarh are pretty safe. There are CCTV's and traffic police at every turn and people are friendly and helpful.
Now if you think I overcame this obstacle and this was a happy ending for the day, then let me give you a piece of advice- do not ever challenge God, never in your life! I reached the place and called the caretaker – Kishan Bhaiya, and boy! He was not at all happy to see me. I had never been treated so badly by anyone in my life.
After this horrific encounter with Kishan Bhaiya, I had a hard time sleeping. But hello, new day new hope.
I met the person who was supposed to drive to Chail. The sweetest-kindest-cutest person I met in Chandigarh- an old man probably in his 60's, Mr. Daulat Ram.
Starting my journey at 6, I drove to Chail through Sadhupul. As soon as we crossed Chandigarh, the clean roads turned into valleys and the buildings into tall pine trees. The air was fresh, and the view was overwhelming.
I had my breakfast with my feet soaked in water in the middle of the river. Maggi for breakfast? What else do you want in life?
By crossing the main Chail city, I finally arrived at my hotel- Fernhill Resort. A secluded place with a small population (mostly hotel staff) and a view that is a treat for the eyes.
"This was the best decision of my life"- I thought
My room was what I exactly wanted- a Valley view room (I did my victory dance in my mind)
I did not wait to change my clothes or unpack my luggage. My first action was to take out the bottle of port wine and a pack of Gudangaram, and enjoy the view from my balcony.
Though Chail has a very few attractions to visit, I opted to stay in my room and do a little self-introspection. This trip was all about going get some clarity about life. This place was actually perfect. A paradise for writers and poets. Perhaps, I can stay here forever and write a book. May be the wine I was having with an empty stomach made me tipsy.
Between my absurd thoughts, I looked down and saw a local woman smoking in the lawn, and there was a horse too. I grabbed my camera and started taking photos.
Although sightseeing was not in my plan, I still went to explore the town on the request of the locals. My first stop was the Chail Palace. Famous for being the shooting location of the movie- 3 Idiots, the palace was now a heritage hotel on the first floor and museum on the ground. The architecture was a conventional colonial structure of stone walls and turquoise roof from the outside.
People said it is a must to try the Pahari food in the Maharaja dining area. The food was kind of bland, but my expectations weren't so high anyway. The garden was adorned with exotic flowers and a play area for kids. It was a good experience but I would have still preferred sitting in my room and chilling.
It was almost evening, and one family suggested that I should visit Kali ka Tibba to watch the sunset. Kali ka Tibba was a temple cum viewpoint and apparently the highest point in Chail.
This place was indeed stunning, and I had no regrets coming here. A hill point surrounded by white walls beyond which you can see overlapping hills fading from dark green to gray in color. The clouds were the cherry on top. The place was an epitome of serenity.
I was back to the hotel and decided to explore the property. I met the lady I saw earlier from my balcony. She looked over 100 years old and smoked weed. To my surprise, she saw me taking her photos and asked - tu wohi ladki hai na durbeen wali (You are the same girl from the second floor with the binoculars). She called my DSLR a 'doorbeen' and then she mocked me for wearing lipstick before marriage. I was so offended by her that I dreamt of her standing on my balcony at night with a sinister grin on her face.
I woke up all sweaty at 4 in the morning. Sleeping was difficult after this.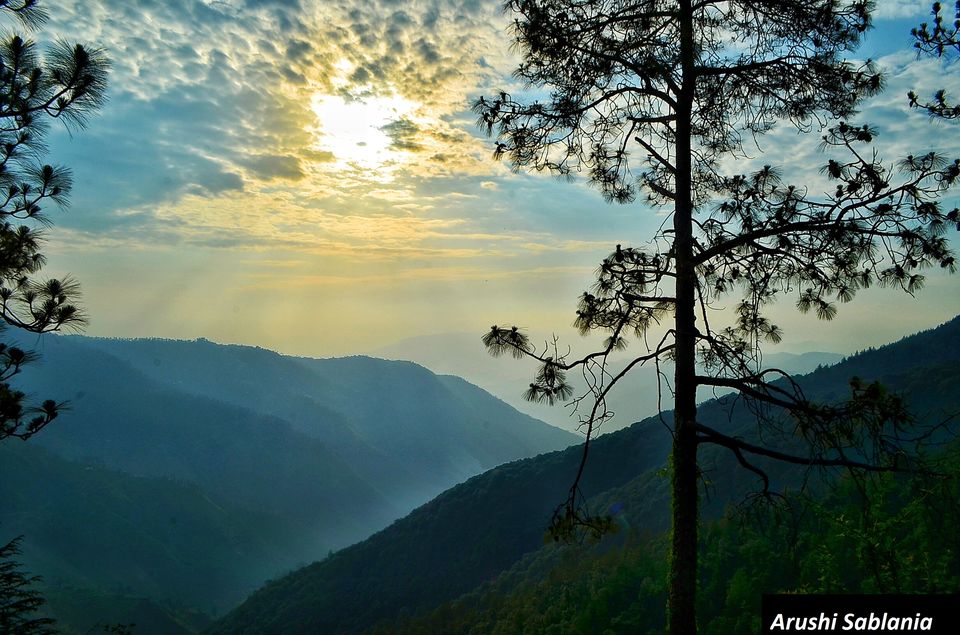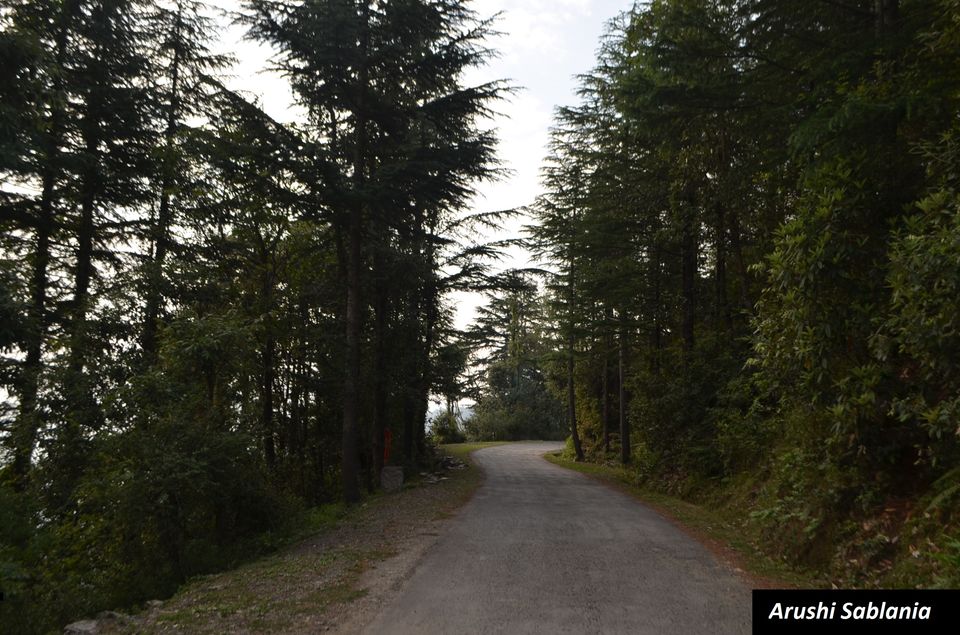 People who say traveling gives you clarity and makes you wiser, I completely agree with them. The 3 hours I spent introspecting that morning changed my life completely. It gave me the satisfaction and contentment I was seeking in my life. Later I went for a walk alone in the woods in the morning and then left for Chandigarh listening to 'If I could' by Simon & Garfunkel in full feels.
I went far from home, be it only for a weekend, and came back a more enlightened person, or so I'll like to believe :)