"The world is a book, and those who don't travel just read a page." ~ Some wise dude.
Sometimes stepping out of your comfort zone needs courage, but most of the times, it just needs an impulse from within! This is one such impulsive trip (and my first :P).
With just a round-trip ticket to Mangalore, I decided to go with the flow and see what Konkan region had in store for me. And the journey turned out to be more adventurous than I imagined it would be. I had missed a train, took a wrong train, got down at a wrong station, walked along the track and then took another train to reach Gokarna from Mangalore. Sadly you don't have direct flights/train to Gokarna. But I'm not complaining as I had quite a Jab We Met experience. :D No Shahid though☹
For starters, booking my accommodation at Zostel was the best thing I did! This serene property is situated on a clifftop, overlooking the main beach. It's managed by people who would make you feel at home.☺ With a view to die for, a hammock to laze on and a soothing song on loop for 4 hours, never had I felt better in the 23 years of my life.
On the first day, I managed a four kilometre hike across two beaches, that had a difficult yet beautiful path. But I ended up getting hurt as I hiked this path with flip flops and shorts (lesson learnt– Carry trekking shoes and track pants whenever you do something like this :P). But then, what is life with no marks? After a fancy dinner by the beach, I had a content sleep. ☺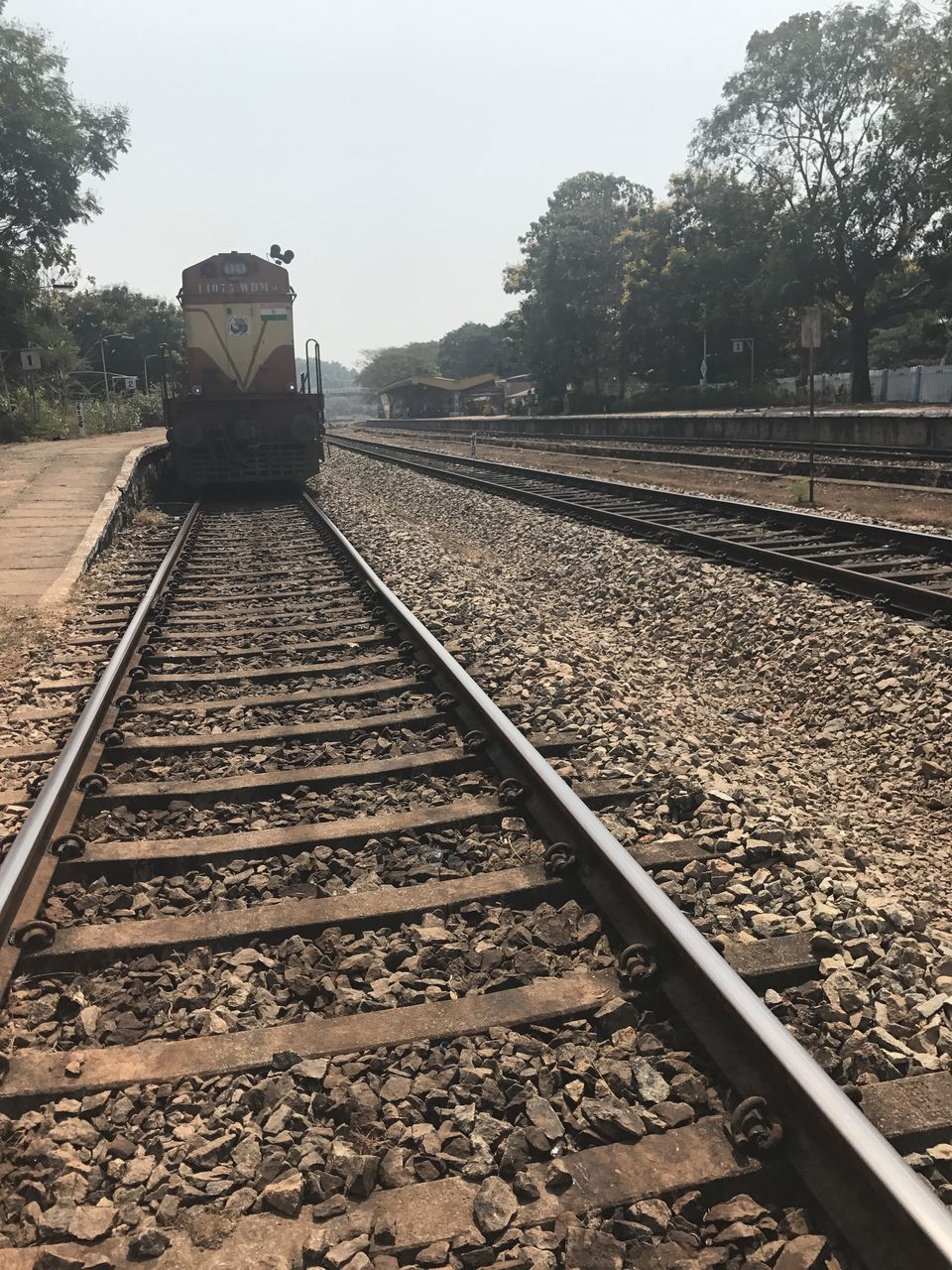 My second day at Gokarna was more exciting. Thanks to the Zostel Manager who suggested a trek across the 5 beaches in this quaint town. I took a bus to one end of the five beaches and trekked 8 kms till the other end. There were 4 beaches in between and I'd totally recommend you to have your trekking shoes on. I ended up buying a pair in Gokarna before this trek. I trekked across 3 terrains, fell off a rock, broke my nail, swam in the sea for a couple of hours and managed to get a great view of the sunset from a cliff overlooking the sea. Man, this by far has been the best sunset I've ever seen! :D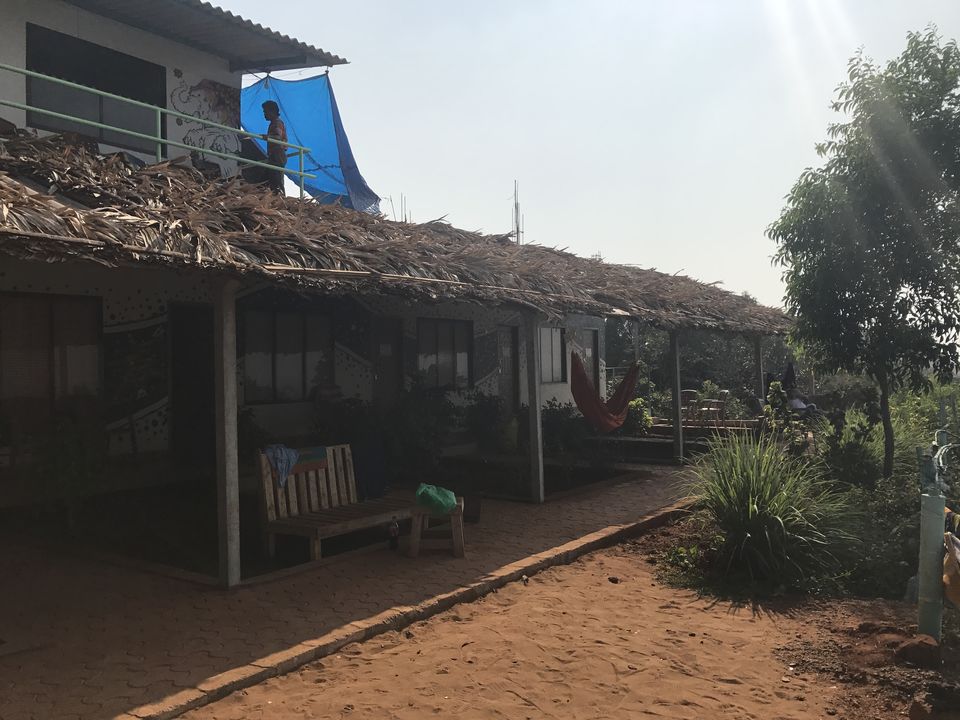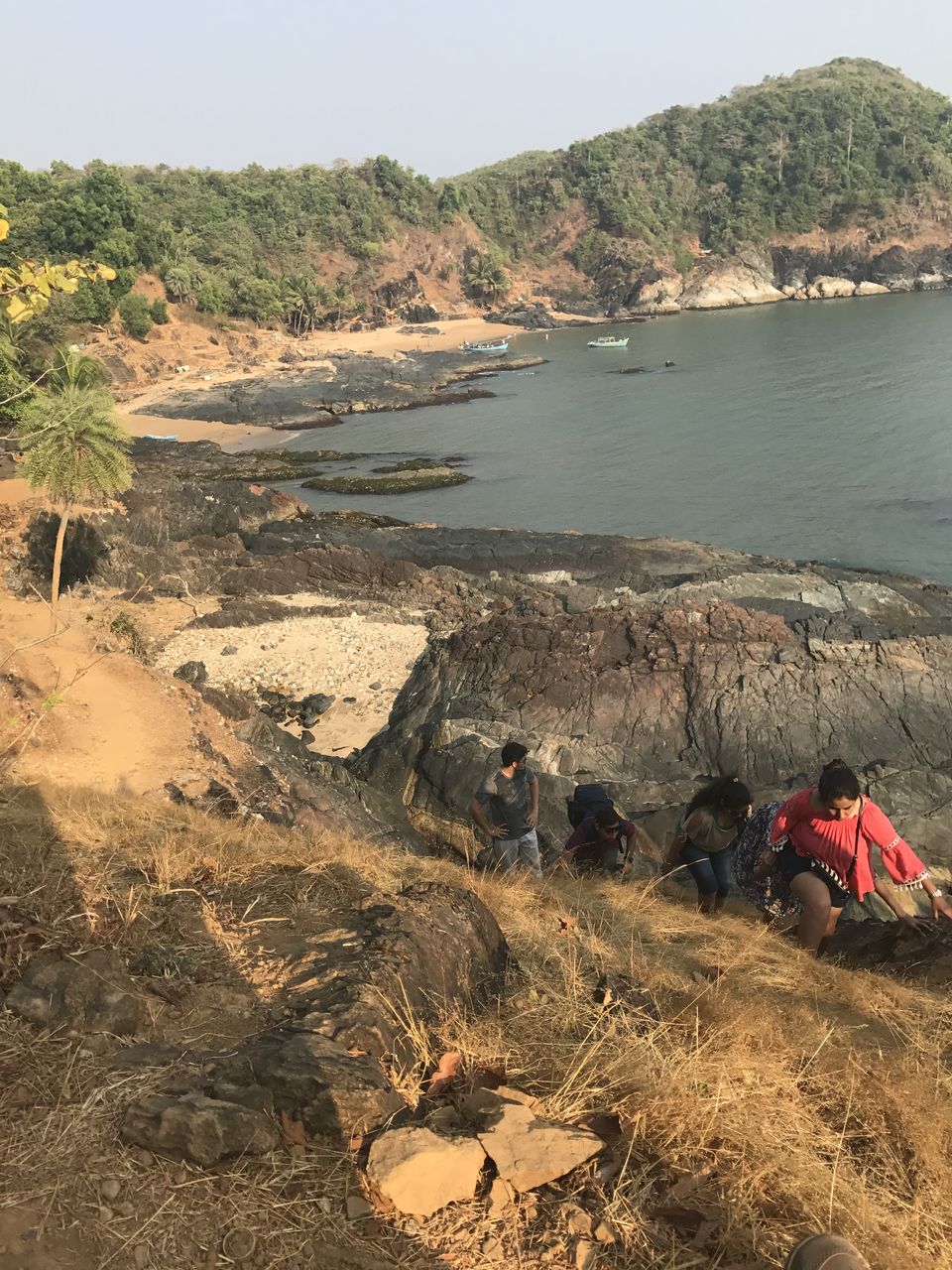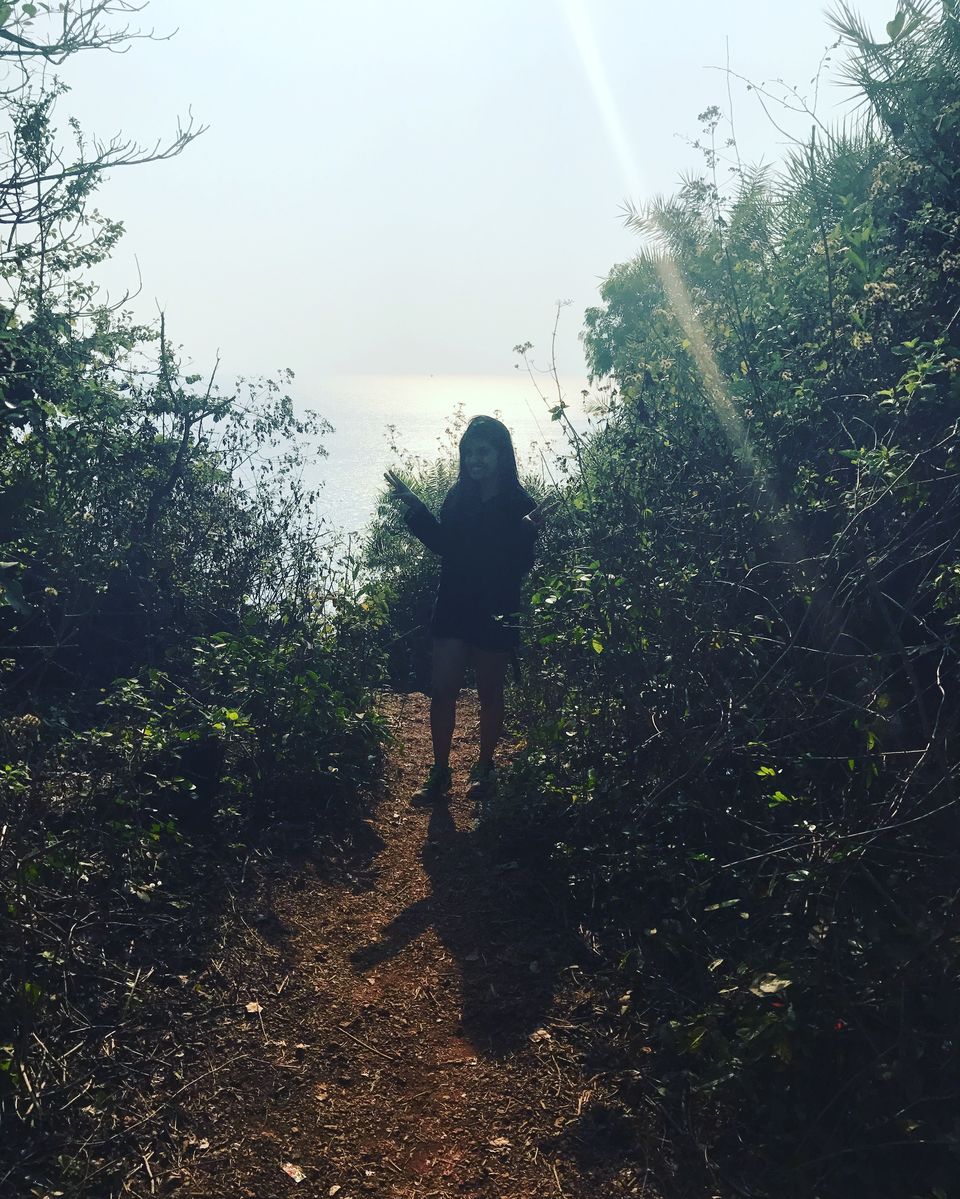 After I completed the trek, I did some water scooter activities at the Om beach. I was then having food by the beach, when there came a sweet surprise from one of the fellow travellers at Zostel. He had apparently met a fisherman who offered to take 4 people to the ocean in the night for fishing. Without any hesitation, I decided to go for it. We could spot so many fish and it was a heavenly experience that lasted for about an hour! What more could you ask for on a solo trip? But wait, the fun wasn't over just yet! : D
Once I headed back to Zostel, the manager surprised us by planning a trek to a labyrinth (a maze where you have just one way to go and come back – it's a sort of therapy too) on a cliff top. We decided to go ahead in spite of trekking the whole day! Maze solving and star gazing till fatigue took over! ☺
The next day, the last, was just as adventurous! :P I ended up getting late and missing my bus. ☹ But I managed to take an auto followed by 3 buses to reach my train at 4:20, just 30 seconds before departure. (Noooo I AM NOT exaggerating). I then realised I'd not eaten for about 18 hours and munched some crazy food available in the train. (No regrets though)
For all food lovers – There are many shacks located by the OM and Kudle beaches where you have mouth-watering food available. I'm a vegetarian and hence my options were limited, but if you are a sea-food lover, this is your go-to place! ☺ Also, being a hippie's paradise, a lot of foreigners have set up their own food joints. There are some amazing Italian, French and German café's out there.
Good food. Long hours of undisturbed sleep. A recreational swim. An arduous trek. An exploratory fishing session. Some profound acquaintances. What more could I ask for from this beautiful place? ☺
WHILE EVERY PLACE HAS A MEMORY, EVERY MEMORY HAS A PLACE TOO
Just take a break. Travel to an unknown destination. Do something you've not done. Dress up differently. Meet people you're not familiar with. Break the rules around you. (DEFINITELY STICK TO YOUR PRINCIPLES) Make memories you're proud of. Do things that are close to your heart – which you would be able to cherish for the rest of your life. What is the point in life if you don't take the plunge? If there's no impulse involved? If you have just professional success and financial stability but you're not happy? JUST GO FOR THE CHANGE! SOME THINGS ARE BETTER DONE THAN REGRETTED ☺
There is one line from one of my all-time favourite song that made total sense with respect to this trip ☺
"sun rahi hoon sudhbudh kho ke koi main kahani..
poori kahani hai kya kise hai pata?"
This is one trip that I would cherish for a lifetime :)
Go without any expectations. 10 mins before all that I did, I had no idea I'd be doing them.☺ And here I am, working on a blog just as I booked the flight tickets for my next trip :D (I'm going along the same coastline once again - To a different place and with a different agenda this time. :D)
P.S. I am an amateur blogger and this is my first post. So forgive me if it did not match with your level of expectation.
P.P.S. I know a lot of you would have had better adventures. But this was my first and I wanted to write about it. So probably you all should start writing too ;) Waiting to hear your stories! :D