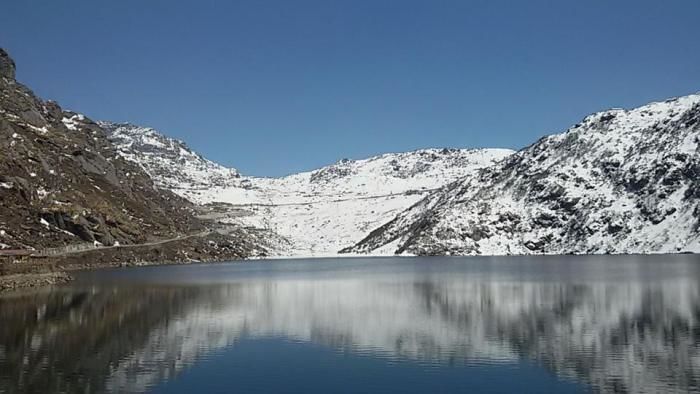 A paradise on Earth, Sikkim is just the perfect getaway destination from the hustle bustle of the city and the monotonous daily life. With the summers approaching, what better place to spend a week than a perfect place as this!
DAY 1
There isn't a functioning airport at Gangtok yet. We traveled to Bagdogra Airport on 18th March 2018. From there you can easily get private cabs or shared vehicles to Gangtok. It is a four hour drive from Bagdogra Airport to Gangtok City. Like a friend suggested, the best place to stay at Gangtok is undoubtedly at M.G. Marg, the heart and business center of the city. Now, M.G. Marg, being the city's first eco-friendly area, doesn't allow vehicles to enter the place. Hence you gotta walk your way to the hotel. ????
We reached our hotel at 8 o'clock in the evening. It is advisable not to plan anything on the first day since the uphill drive takes a toll on your body. We spent the day at leisure, taking a stroll at M.G. Marg only, visiting some local shops.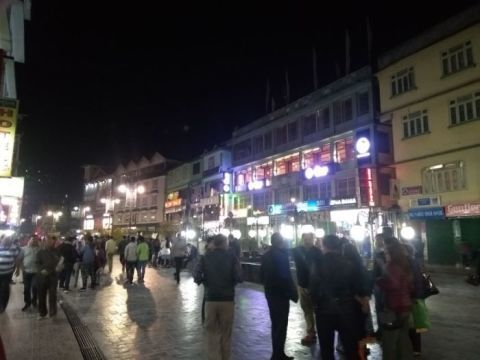 DAY 2
The next day we went to the Changu Lake, Remember that you need to apply for a permit to visit there and it is advisable to get it beforehand via your cab driver or travel agent. It is a two hour drive from Gangtok to Changu. Situated 12,400 feet above sea level, temperatures are mostly below the freezing point throughout the year and you can see snow even in the month of March! The lake was partially frozen when we visited. However you need not carry all your woolens. There are local shops near the lake which allows you to rent jackets, gloves and snow boots at 50 rupees per item per person. Yak rides at Changu is very famous, at the same time very expensive. A five to ten minute ride costs as much as 1,300 rupees. From there one can plan to visit the Nathu La Pass and Baba Mandir. Unfortunately the single road leading there was closed because of snowfall.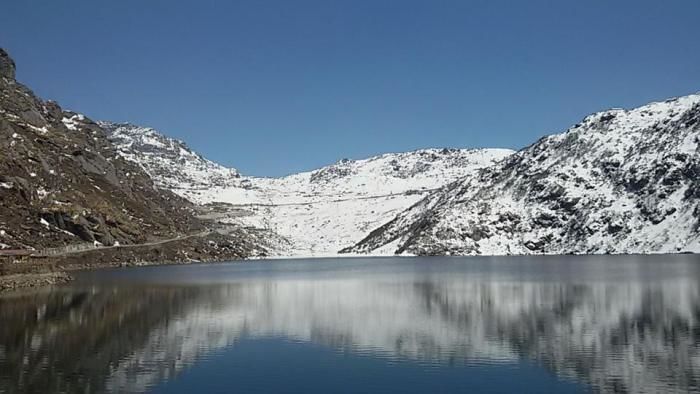 DAY 3
The next day we went for city tour. It usually takes 6-7 hours to cover all the major sight seeing places. Honestly speaking there isn't much to see in the city except one or two places.
Places Visited:
Ban Jhakri Waterfall.
Gonjang Monastery.
Tashi View Point.
Lhasa Falls.
Plant Restoration Centre.
Ganesh Tok.
Flower Exhibition Centre.
Handloom and Handicrafts Exhibition.
The two waterfalls which we saw didn't quite live up to the expectations. I have seen better. Tashi View Point was amazing! You get a 360 degree view of the city and a mesmerizing view of Mt. Kanchenjunga!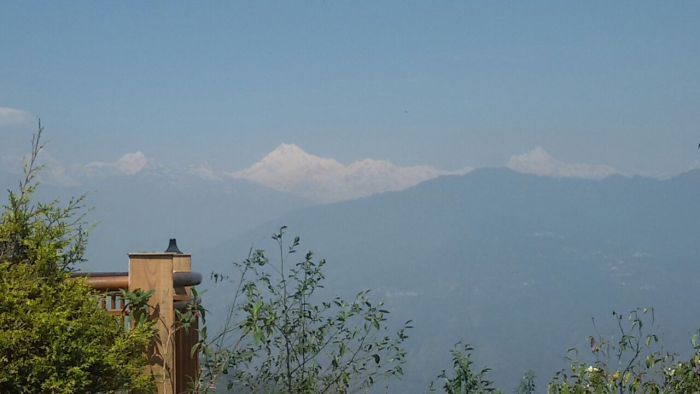 The Plant Restoration Centre was quite good as well.
You can also try paragliding at Gangtok. It costs 3,000 rupees a person for a 7 minute trip and you get to see the city from a bird's eye view!
On our way back, we visited Kalimpong and Delo but that's for some other day!