Listed as a UNESCO world cultural heritage site in 2008, Penang has no shortage of sights and natural scenery. It is a state in north-west Malaysia and has 2 parts: Penang Island and Seberang Perai. There are plenty of must-see attractions that you should definitely include in your itinerary.
Here are my top handpicked selections when you visit this place which is suitable for visitors of all age.
1. Penang Hill
One of the Penang's most popular attractions and a definitely not to miss experience is Penang Hill. It provides visitors breathtaking views of the whole island when you are on the top.
The best way to reach the top is to board the funicular train that will take you to the top in around 30min. This journey will take you past greenery and some bungalows that are built here on the way to the hilltop. This is the steepest train track and will make you remember roller coaster at some points. The experience of this train is the best and you will be amazed to see the oldest funicular system.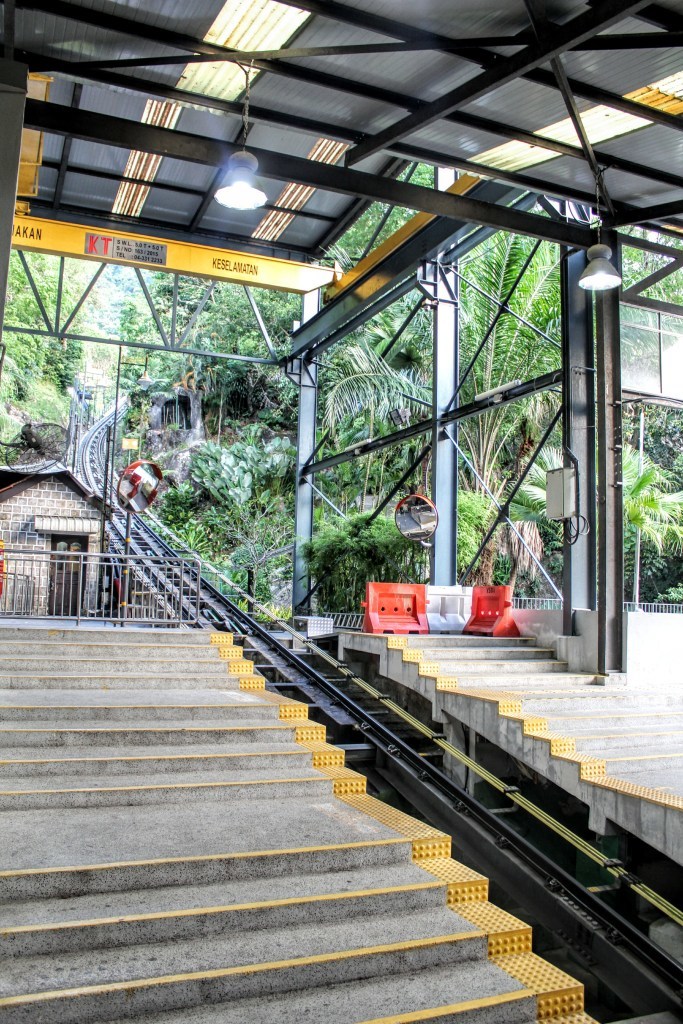 There is a food court, some gardens, a mosque, a Hindu temple and lot of other things to do and see when you are on the top. Grab a map and check out the things you would like to do. You can experience the love lock bridge just like Paris but of course a mini version of it at Penang Hill. You can spend your whole day exploring the places and amazing view as you get going.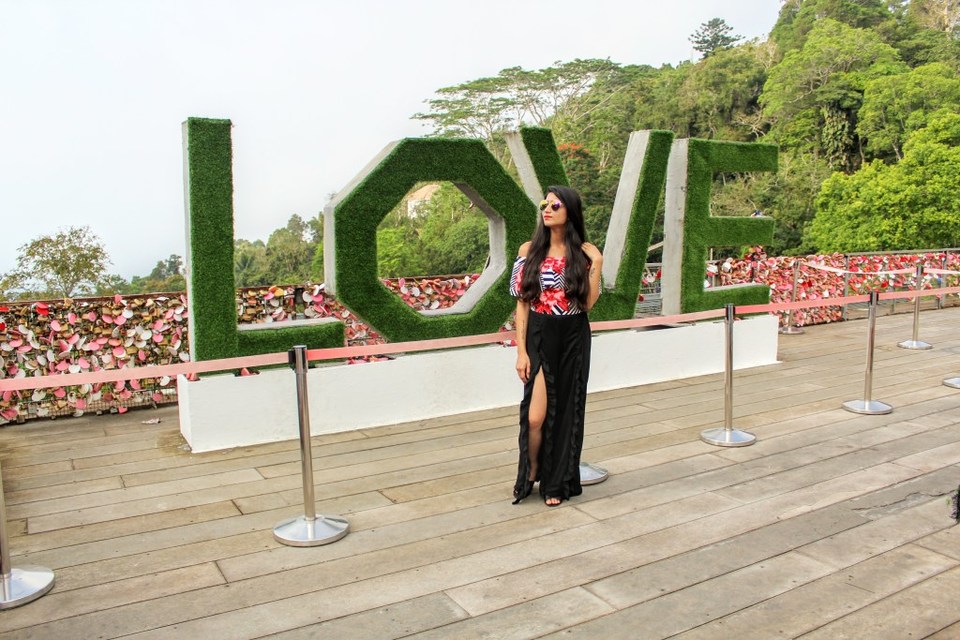 2. Kek Lok Si
Amongst the largest Buddhist complex in Southeast Asia, this amazingly beautiful temple stands on top of a hill in the town of Air Itam. Upon entering the complex, you will see beautifully landscaped gardens and temples. This is the most colorful and beautiful temple I have ever seen in my life. It is hard to describe the beauty of this temple so let's just see it.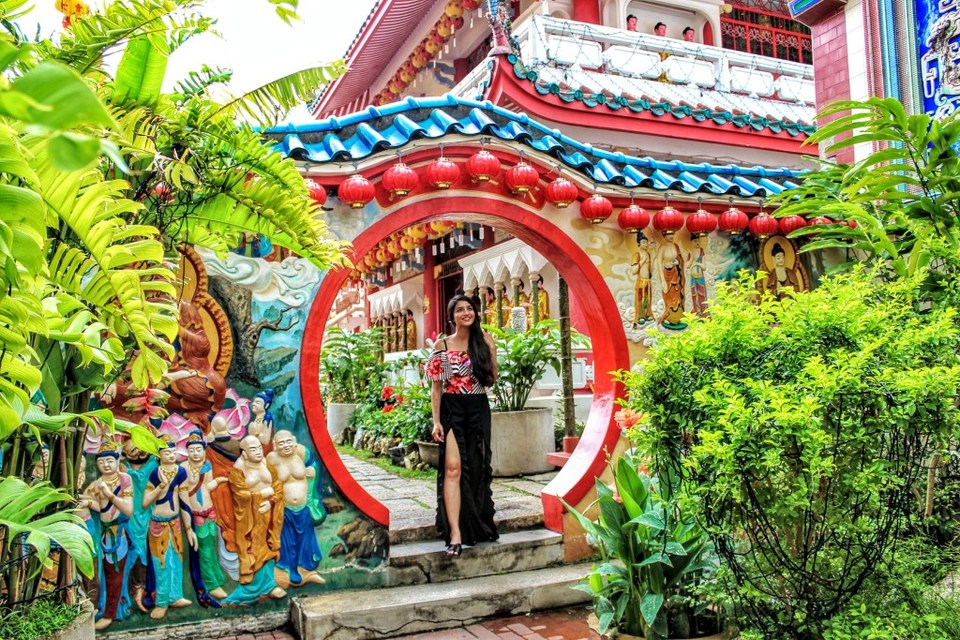 3. Wat Chayamangkalaram
Wat Chayamangkalaram also known as Reclining Buddha temple is a thai temple famous for its large gold-plated reclining Buddha inside. One thing that I absolutely liked in Penang were the temples and how beautifully they were architectured. Each detailing was so on point and what makes them stand out, even more, was the colors. This temple eas also colorful but was more on the golden side. It was so peaceful when you are inside. Remember to be dressed respectfully while visiting the temples.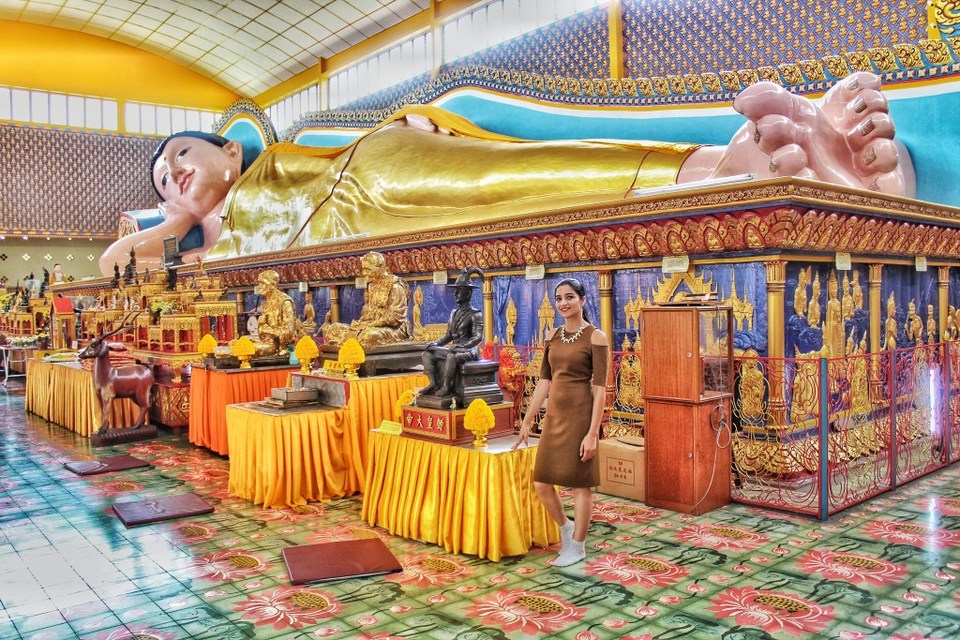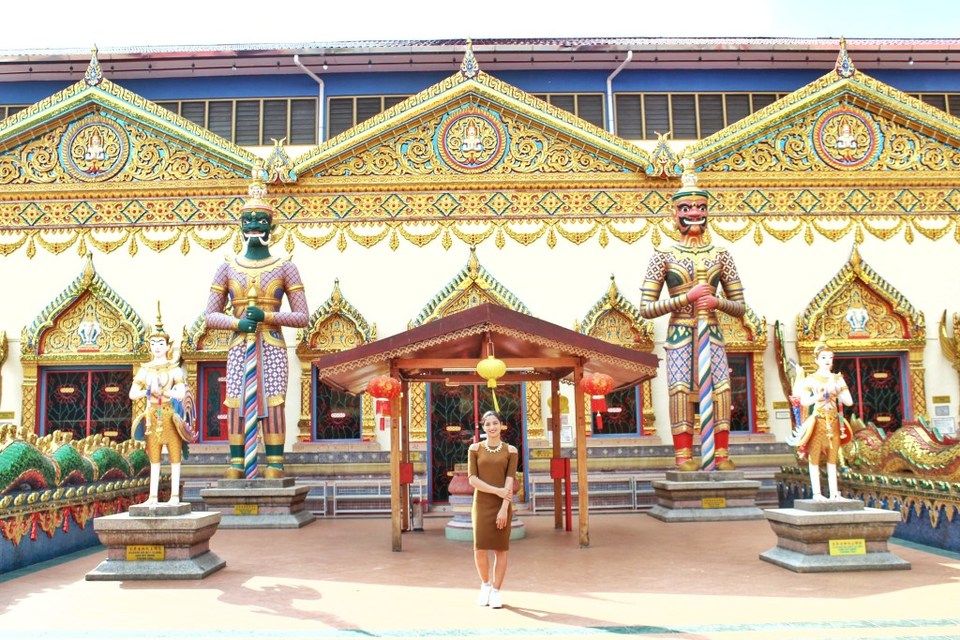 4. Street Art
The most fun fact about Penang is, its street art and it makes strolling around Georgetown's streets just a bit more exciting. There are plenty of street arts on the road, some are in the lanes and some you have to discover while strolling. The best way to see the artwork is an evening stroll through Georgetown's roads. the street arts are pretty impressive and will appear so lively to you. Take out your camera and let your funny side up.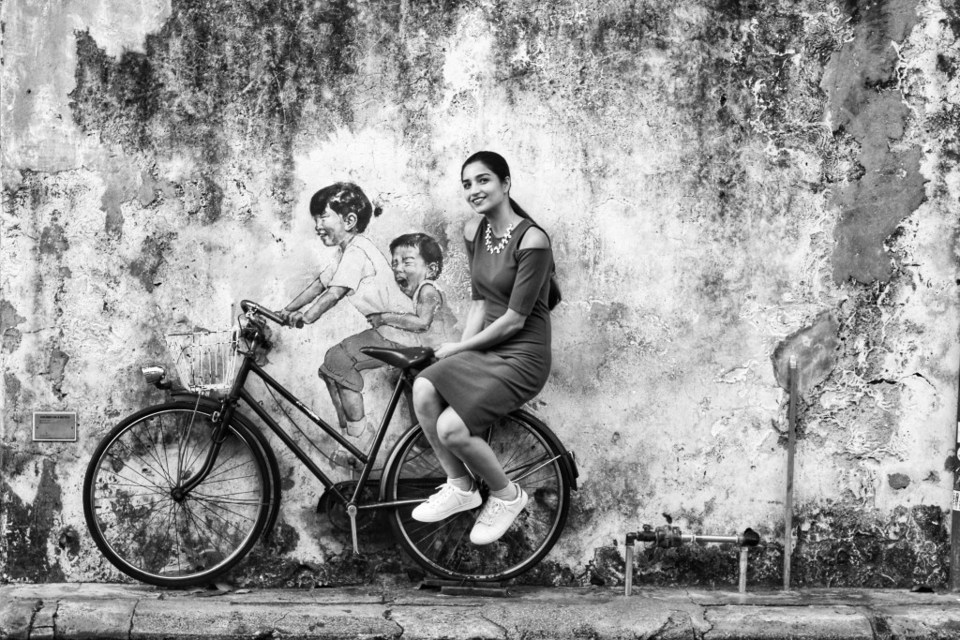 5. Interactive Museum
Breaking the idea of boring outdated museums, made in Penang Interactive Museum offers tourists a fun and exciting 3D images to shoot with. These artworks look real with the help of a camera. From a giant frog to running train etc. There are plenty of artworks.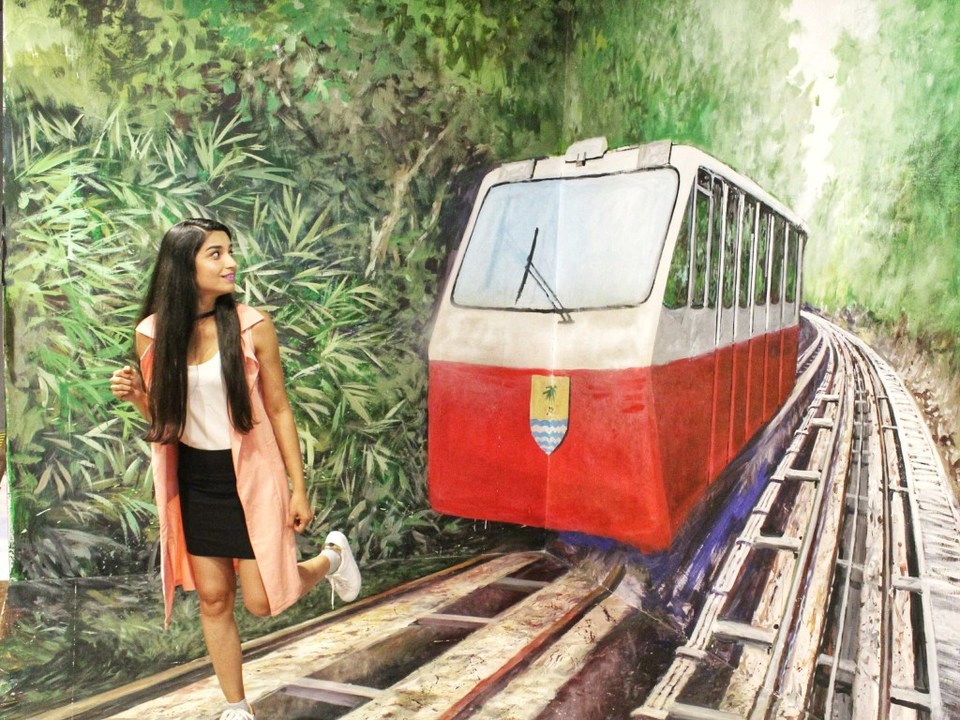 *** NOTE: Would love to suggest going to the blue mansion as well. There are fixed tour timings for it so keep that in mind to book the tour in advance. ***
Until the next post. CYA!! XOXO!!
This blog was originally posted on Suvarna Arora.
Follow Suvarna on Instagram for more!