"Once a Year, Go Someplace You've Never Been Before" - Dalai lama
Being born and brought up in coastal belt. I have always craved to visit ocean, island and a place which is less crowded. The place which is unexploited. After lot of research i decided to pack my bags to vacation in outrageously stunning island- Lakshadweep!
Lakshadweep union territory of India- The name itself means 'a hundred thousand islands'. Some big, some small, some far, some near. Some inhabited and some not. Located off the coast of Mangalore and Cochin, Lakshadweep islands are bestowed with miles of heavenly sun-kissed beaches devoid of the crowds, magnificent lagoon, and turquoise blue water brimming with colorful aquatic life.
Afternoon flight from Bangalore to Cochin. I had booked my room near Cochin fort to explore nearby places. Went on an evening walk to Fort Kochi and along the beach to see the gorgeous sunset view. I continued my walk and reached Mattancherry. 20min boat ride from Mattancherry landed me to Ernakulam where i enjoyed Marine Drive. Those small shops in Ernakulam and the path which connects to Marine Drive from the mall made my night unforgettable. Didn't get much time to spend in Marine Drive since it was a last boat to come back to Mattancherry. I walked back from Mattancherry to my room.
Next day my Lakshadweep journey begins with a flight from Kochi to Agatti island. This was my first experience traveling in a propeller aircraft. The flight was bumpy but aerial view of Lakshadweep island is one of the beautiful view i have ever seen. I see clear blue water everywhere. My guide was waiting for me in Agatti airport. After some paper work in airport I took a car ride to reach the jetty.
 After 15 min drive in the car I was transferred to the boat at jetty. From Agatti boat ride to one of the islands and i choose to stay in Thinnakara. The light drizzle,strong wind, high tide, low tide on my way to Thinnakara in boat was a grim reminder of the weather prediction giving an "occasional thunderstorm". My boat journey to Thinnakara was convoluted roller coaster ever designed. The more the hardship while traveling, the more beautiful the destination appears. It's difficult to explain my boat journey where i am being tossed in every conceivable direction every minute. But i got there! Finally! In one piece!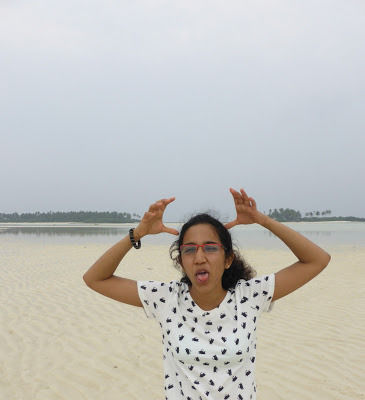 Thinnakara an ideal place for vacation. It is isolated and just a few cottages dotted on the shores makes it a perfect escape for those who want to be away from the rush of life. You can snorkel, sail out in your kayak, play beach volleyball and relax in a hammock doing nothing. Even at times, it might happen you are the only one with the resort staff on the island. Clouds cleared in the evening and I decided to walk. Just walk. Walk alone.
 The new path took me to a world i was never in and i landed in Kalpitty and Pareli island. I spoted few sea cucumber. Its preferred to walk during low tide. On my way back from Pareli island to my cottage in Thinnakara met few locals and shared some talk. I love talking to locals. They surely have some great anecdotes to share. The staffs in Thinnakara always have a warm smile and will always be there to care. Courteous staffs served me sumptuous dinner.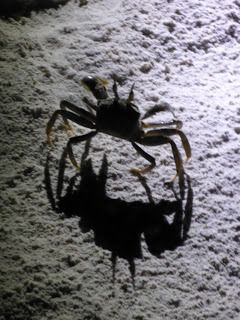 First day morning in Thinnakara i saw an enthralling sunrise with orange-red reflection. Some wonderful dry branches on the shore made for some amazing view. After breakfast and clicking amazing picture on the shore i am all set to head to Bangaram.
Surrounded by a shallow lagoon Bangaram island is one of the most beautiful islands of Lakshadweep. World class corals and rich marine life makes it one of the best island. The shipwreck snorkeling site to hidden beaches with hermit crabs, bluest of the blue ocean to lagoon full of sea turtles, Bangaram fits the bill perfectly for a hidden away beach experience.
Reached Bangaram island and i was welcomed by coconut water. After sumptuous lunch i decided to walk on the shore to see the sunset, sand bank and helipad. I walk and walk for almost 4hours of course with a break.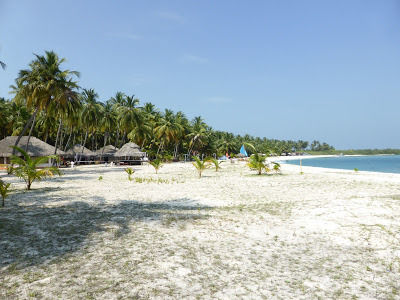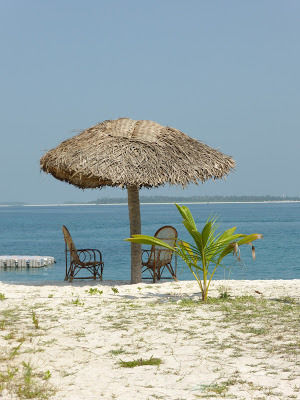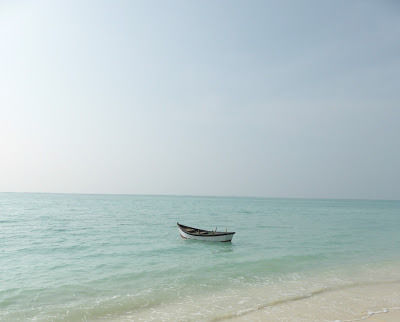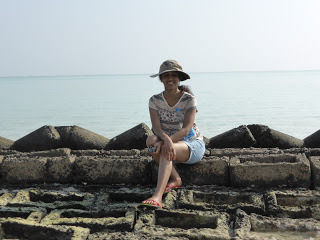 My first view of sand bank was breath taking. While i was waiting for the sunset in sand bank, I tried finding fish food in sandbank which is used to catch fish with the help of local (old,healthy and happy man).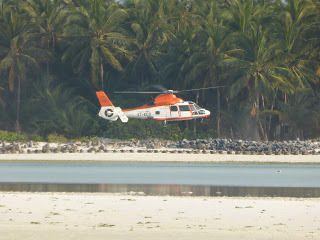 I was informed to reach my cottage before 7 (i.e the time when the high tide starts). Spectacular sand bank, sunset view and spotting few inhabitants I was on the last evening, walking on the shore back to my cottage surrendering myself to the mind blowing view. I sadly miss swimming in the clear blue ocean. I wish I learn swimming soon.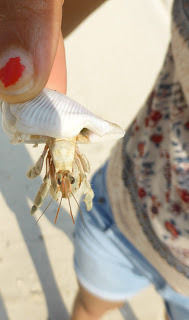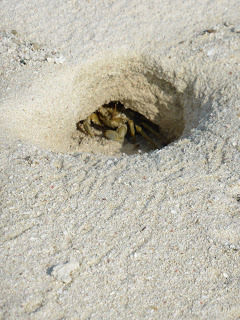 An end to my exciting journey my last day in Bangaram. The silence here is rejuvenating. It isn't the normal silence you feel its special silence. You feel very much aware and alive every time that happens. People from different parts of the world come here for diving courses and fishing as the sea is calm. After my breakfast clicked few pictures on the shore. Boat was waiting on the shore. Its time to board the boat to head to Agatti island. Another pleasant surprise waited. It turned out to be an open boat and my first "Life Of Pi" experience. Open sea with no ship or boat around to the extent my eyes could reach. I departure from Agatti island with wonderful memories.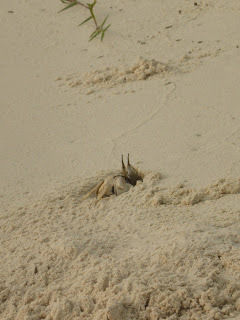 Islands are inhabited by locals respect them and their culture. Try to avoid revealing dresses.
This marks an end to my best trip ever. I am sure you have your own travel story which must me exhilarating. Share your story in comments section. I would love to hear.
All the photos are copyrighted by Greeshma Shetty
Thanks for Reading!
This post was originally published on Solo Adventurer Spirit.