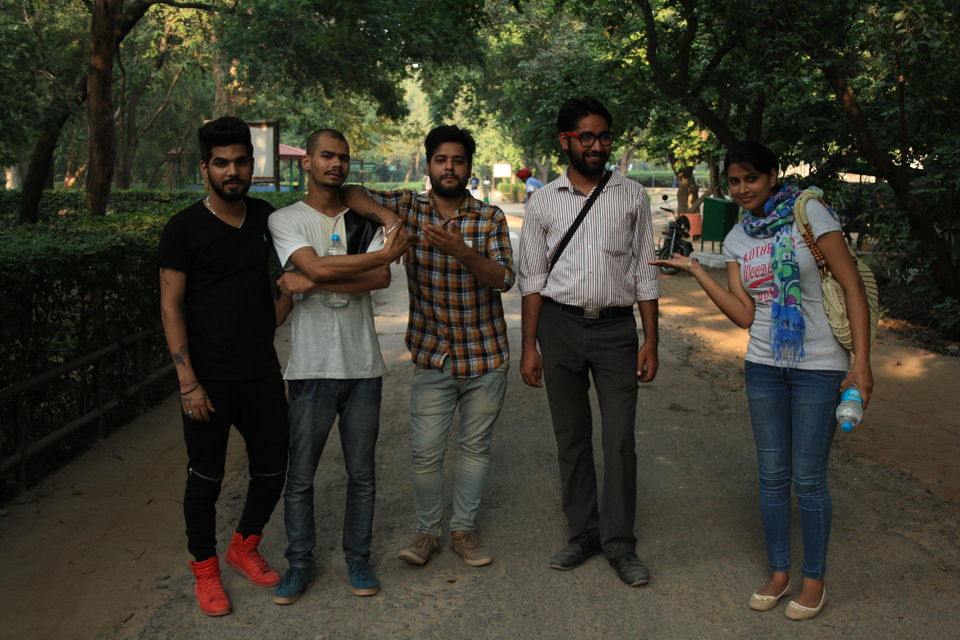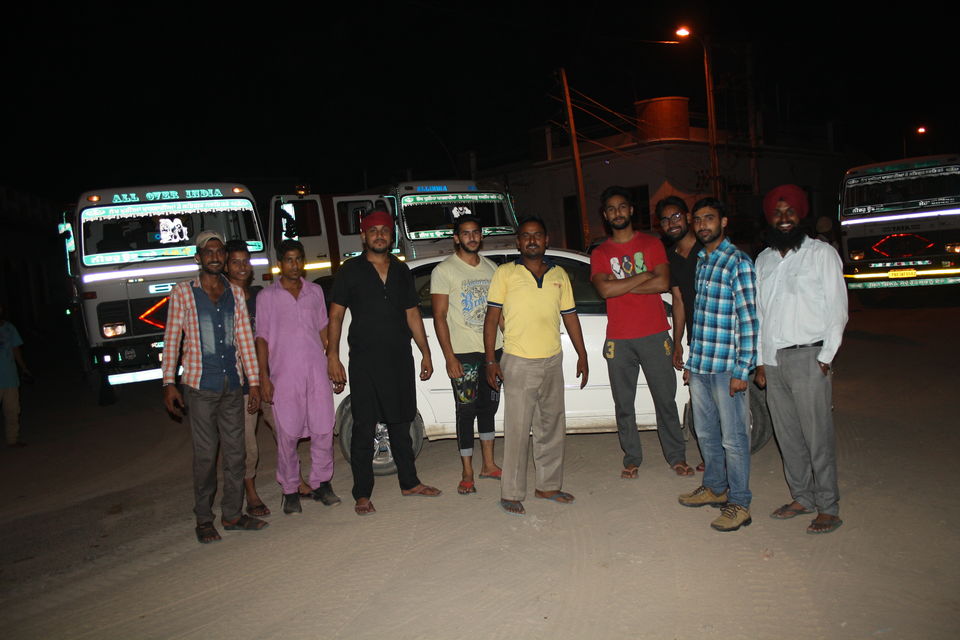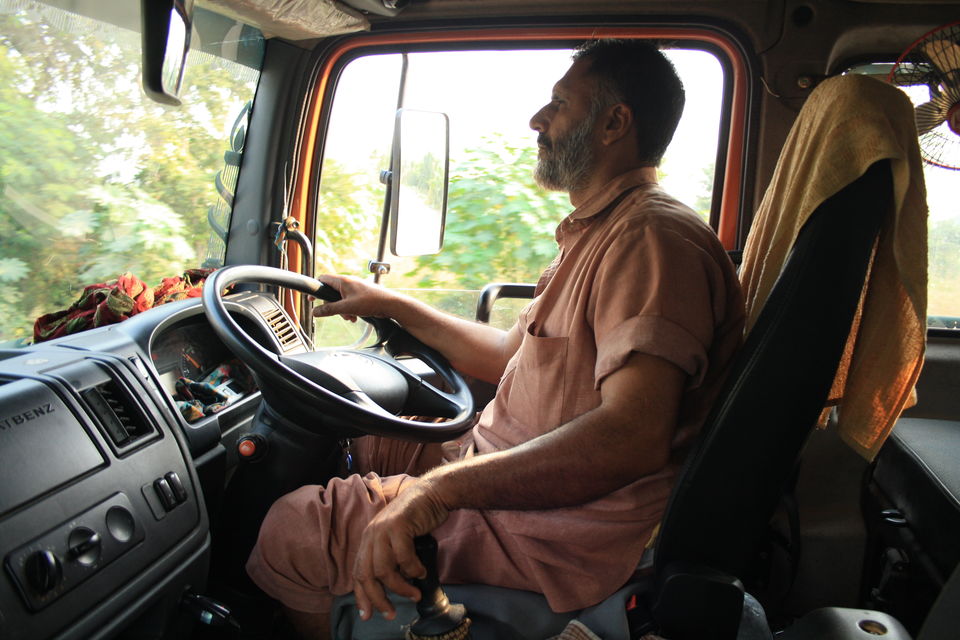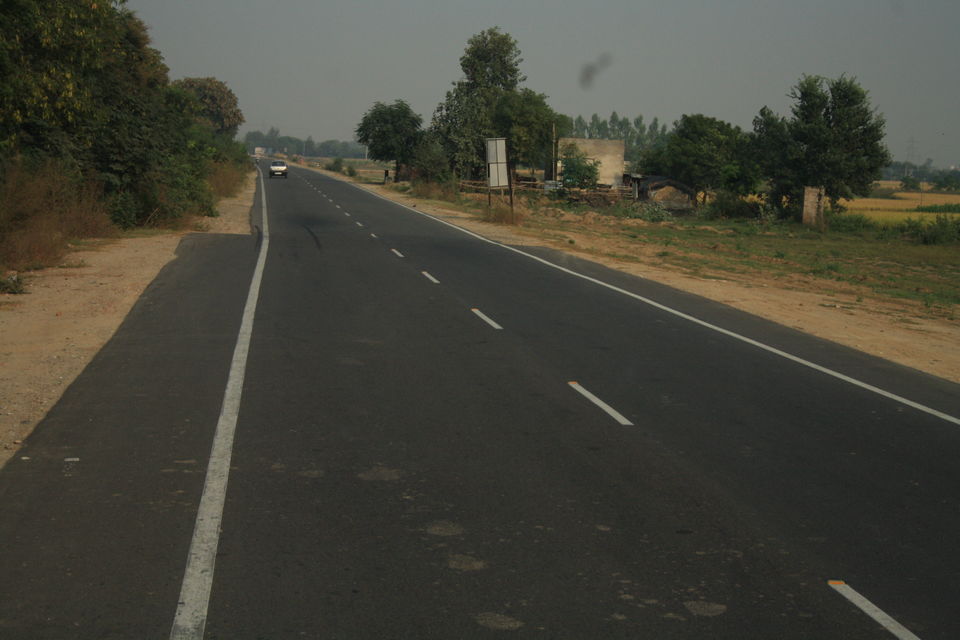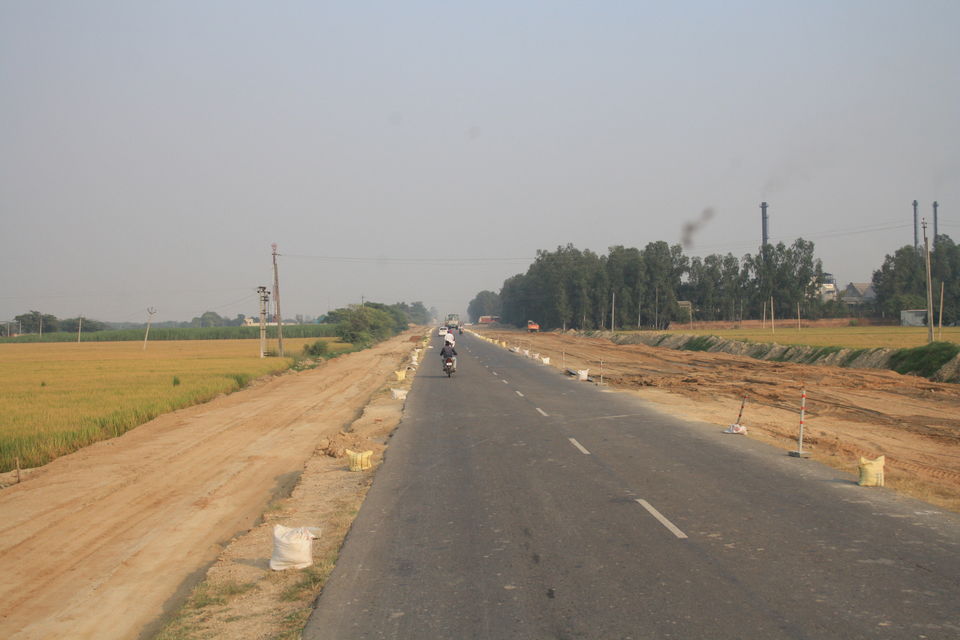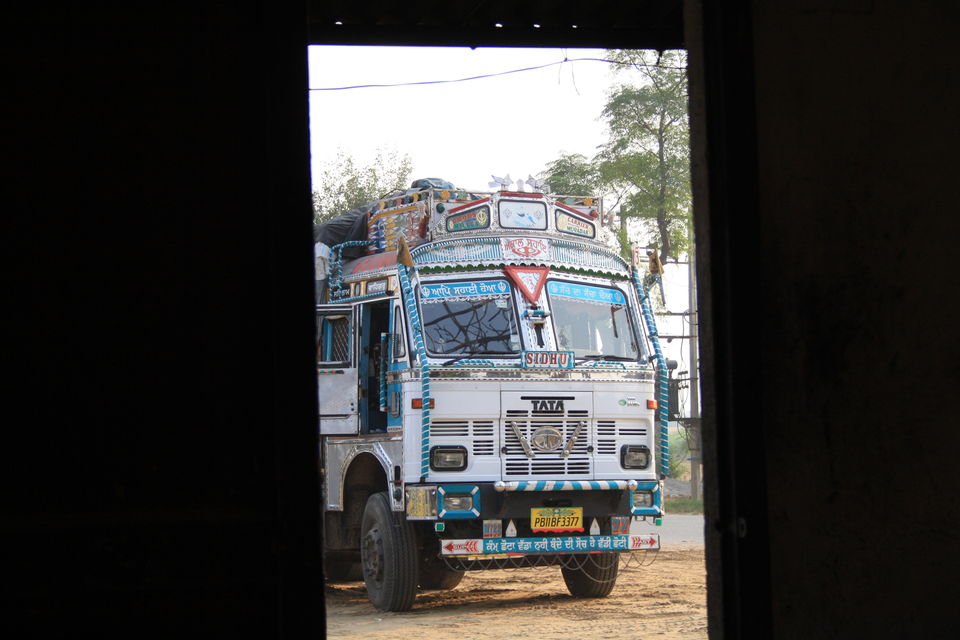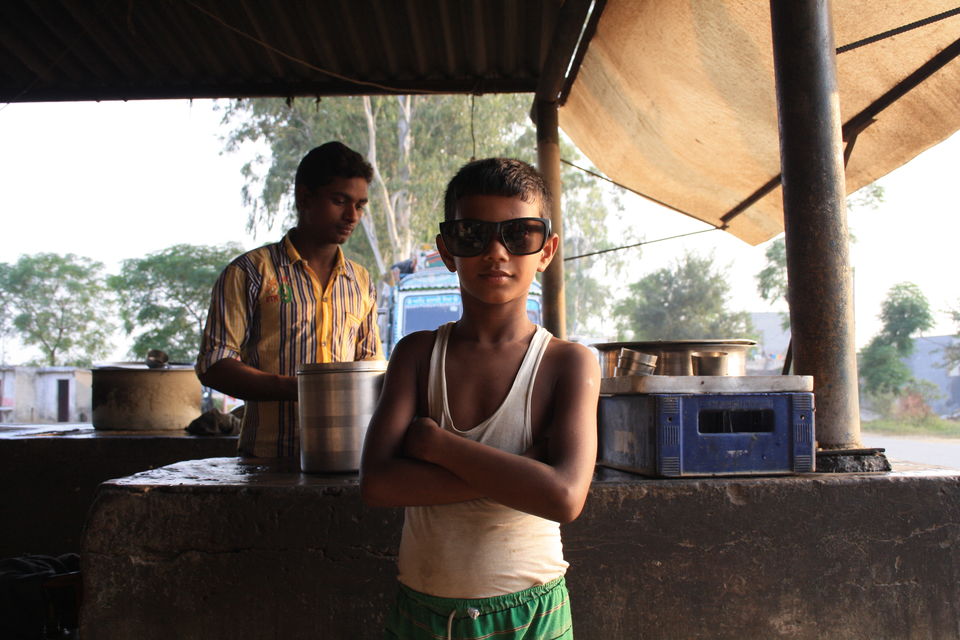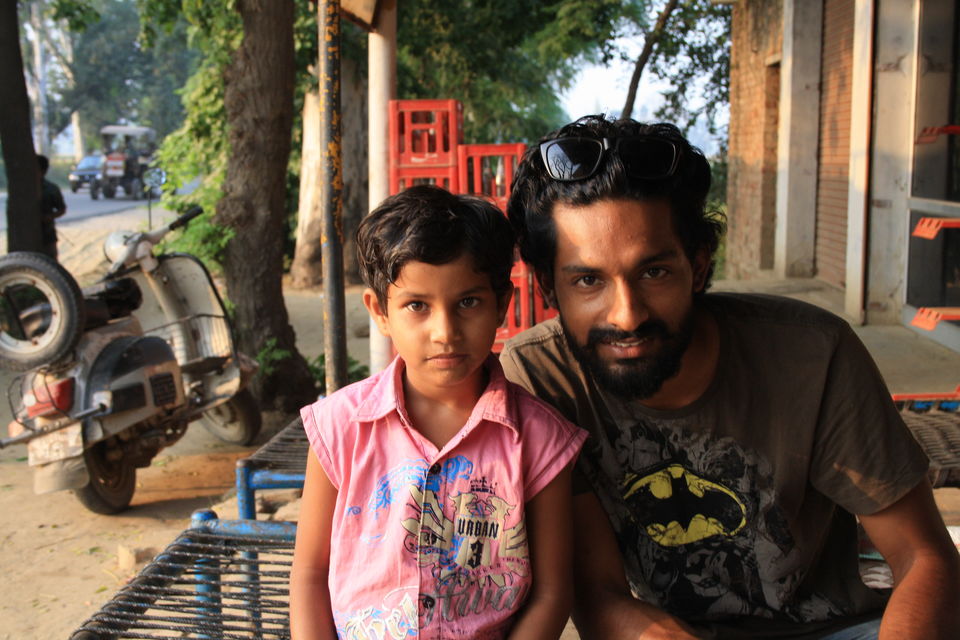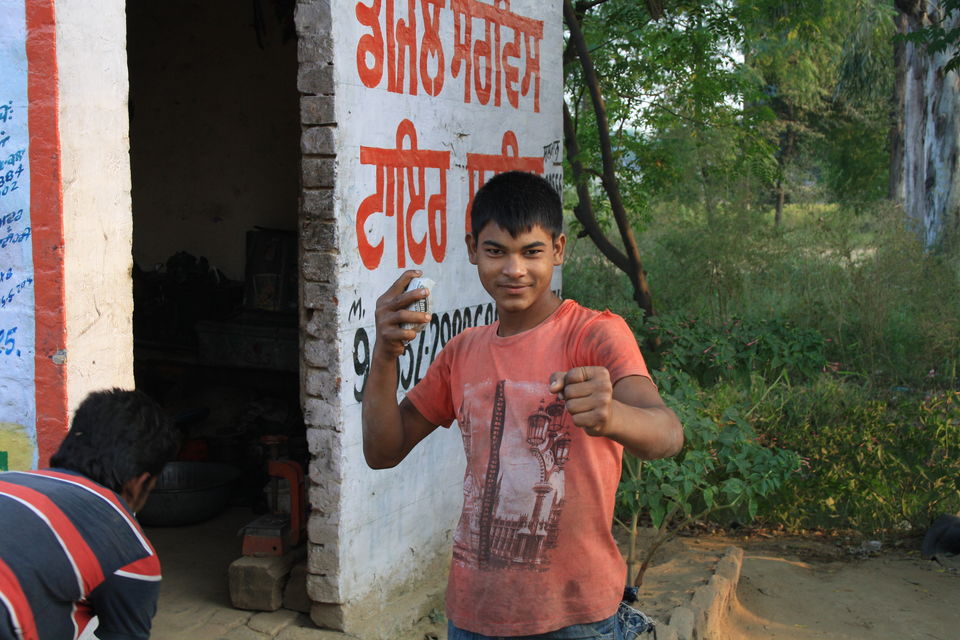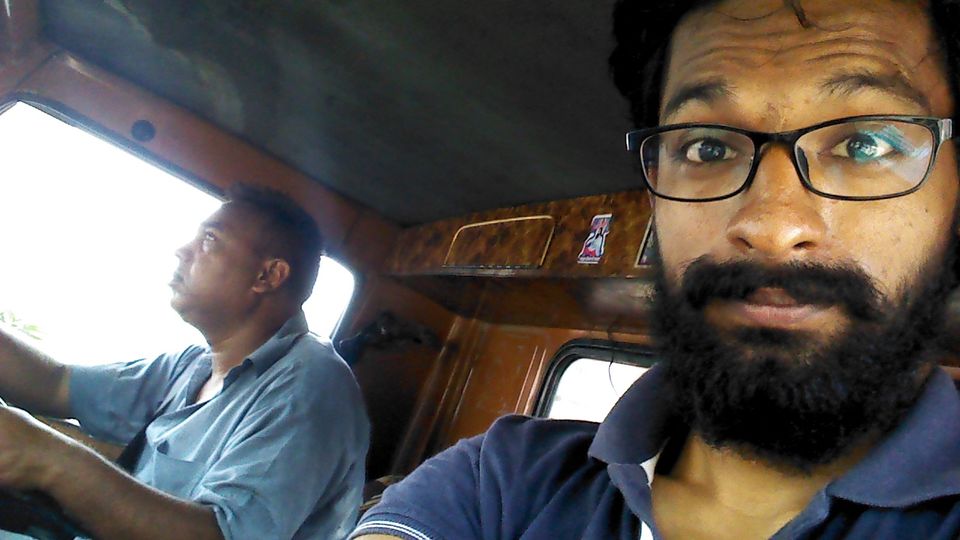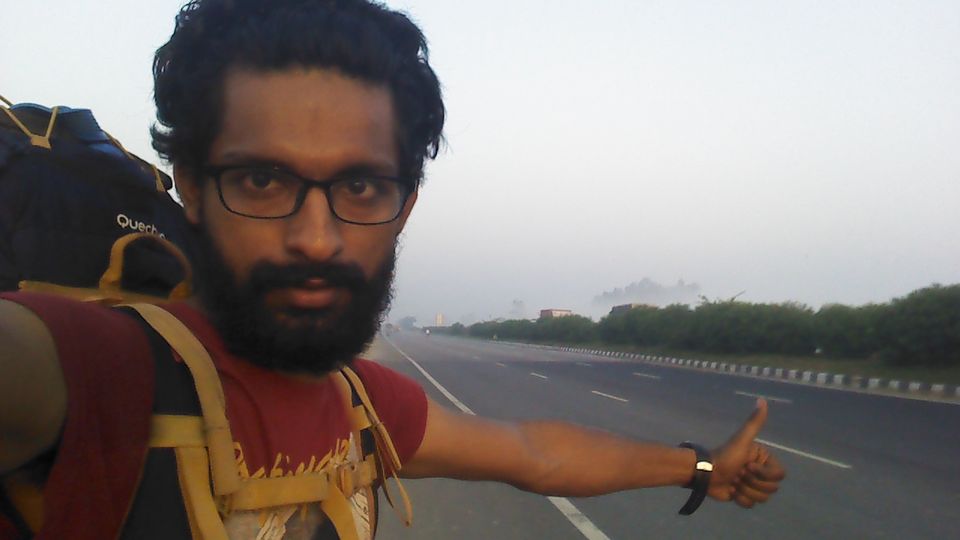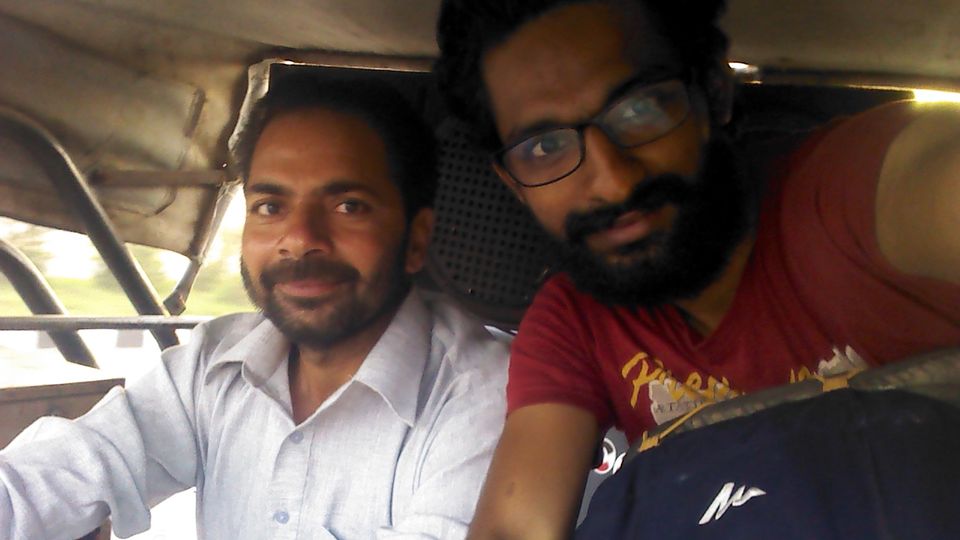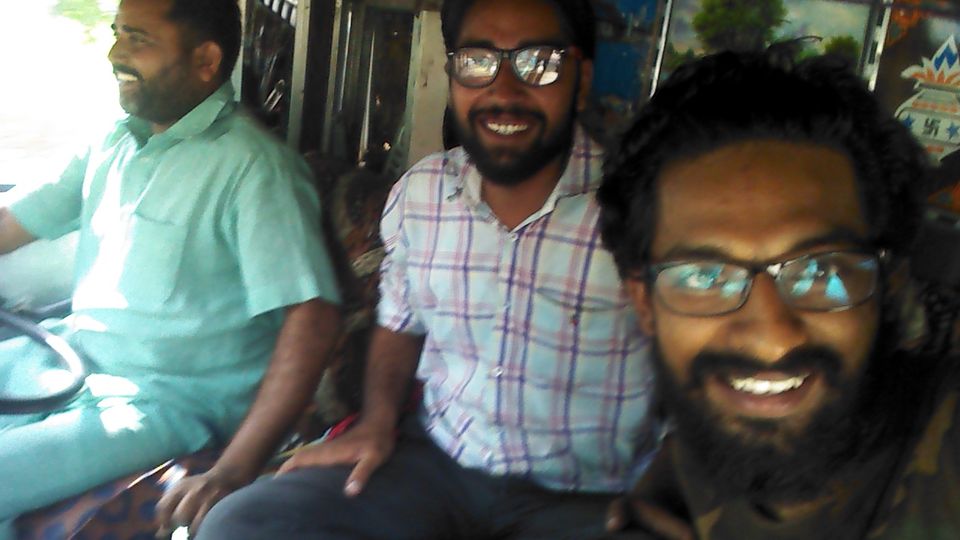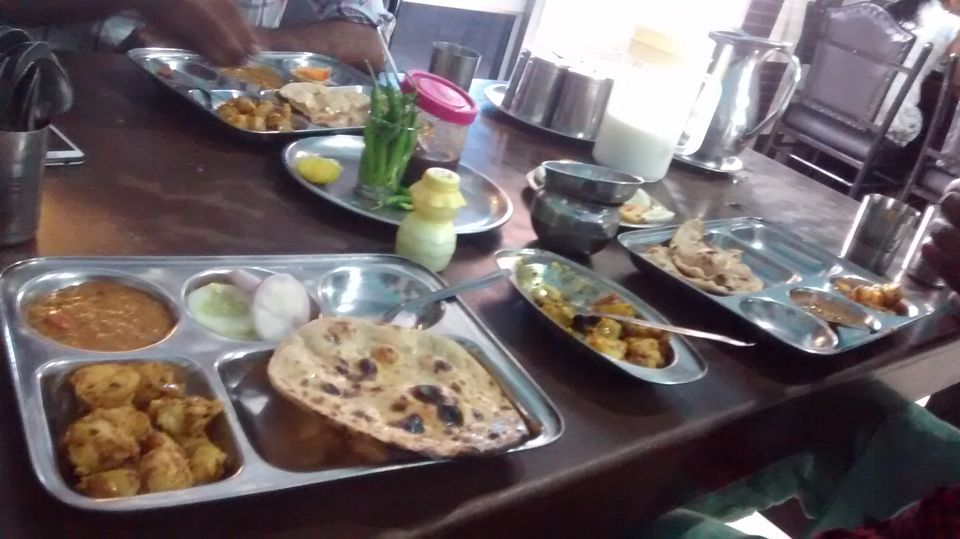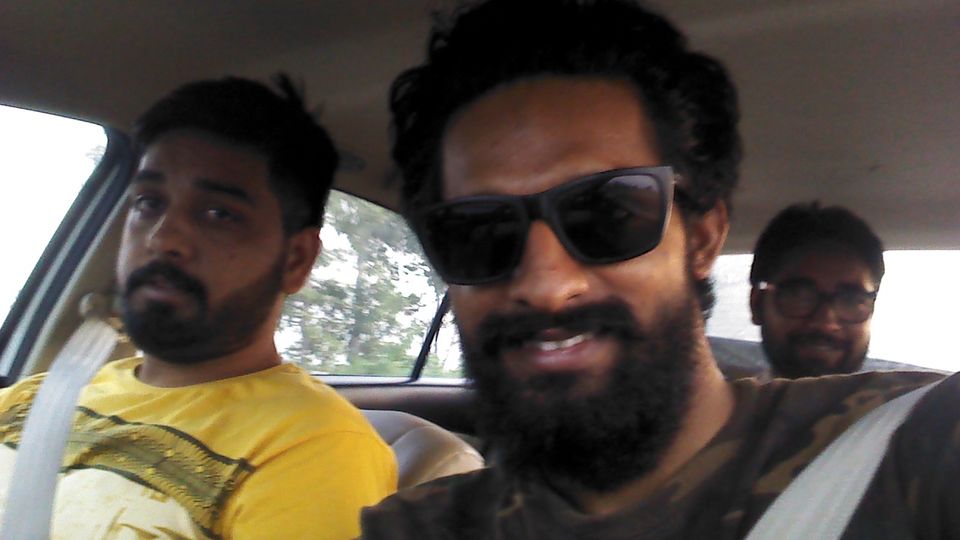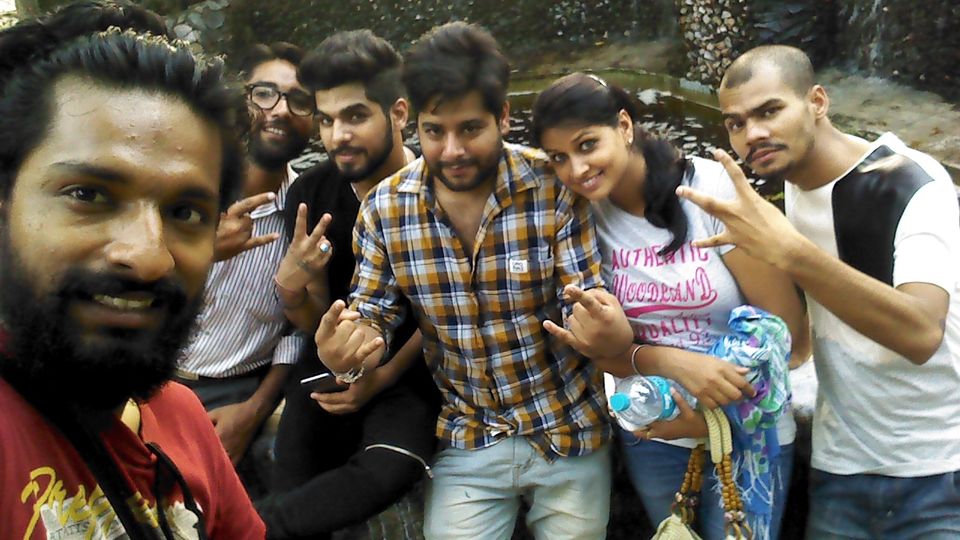 Since I need to spend my traveling day in just Rs.300, I cannot afford to pay for my commutes all the times. The options I am left with are traveling in general coaches in Indian trains, walking, and hitchhiking. In these five odd months, I have hitchhiked in almost all the places I have gone to, including Nepal. I have hitched back of a bullock-cart; I have traveled with truckers; I have spent kilometers talking to tractor-drivers while hitching with them; I have hitched a sedan and I have hitched bi-cycles.
Of all the places I have been to, there is one place worth talking about when it comes to hitchhiking: Punjab.
I started from Delhi to Punjab on third week of October, last year. From my friend's place in Noida, I walked to the nearest metro station and took a metro which terminates at a station (JahgangirPuri metro station). I was still a little away from the Delhi-Punjab highway. I saw a caravan of trucks crawling in the crazy Delhi traffic. I saw a truck with a PB number plate on it so I went close to the slow moving truck and asked the trucker if he was going to Punjab. He said he had just come from Punjab and was going back to the parking lot after unloading the goods he brought in the truck but he offered me a drive up to the national highway 1 from where I could find a ride, easily.
It was 11 at noon, the sun was hot enough to irritate my skin if exposed for prolonged hours, and traffic was moving fast as if everyone was in a hurry. On the service lane, the auto-parts repairing and transport shops were looking dusty and weary by the dust traveling from the vehicle-wheels to their walls and on the mechanics' faces. There was less movement of the pedestrians as it was not as crowded as the rest of Delhi is. There was lifelessness in the air and dryness of the human energy. I stood on one side of the road wearing jeans, a t-shirt, a bandana on my head and a backpack to make the guess easy that the person is a traveler, perhaps looking for a free ride. My thumb was stretched out on the road and my eyes were looking at the approaching vehicles with much optimism.
An unknown bike-rider stopped after two and half hours and he took me to his place. I did not go to Punjab that day. The next night, I was on the same place again.
There were a number of trucks pulled over in a row. Upon asking, I got to know that the police is checking for papers and even though they have papers, the police always finds a reason to impose fine on them. Hence, they were waiting for the police to leave. I kept walking and saw that the group of policemen was checking papers of a truck. I don't know why but they did look like they were the kings of the night. I passed the check point and found that a couple of trucks were parked near a tea stall. I was pretty sure that since they had crossed the hurdle of paper examining, they were refreshing before heading for a night-long ride to Punjab.
It took me nearly begging to get a ride from one trucker. Later, while riding with him, he said that people in Delhi were not good and he wasn't sure if I wasn't a thug. He said had I been in Punjab he would have stopped his truck without asking. He was so true about that!
"We are Punjabis. We have a big heart bhaiya ji. It's just that we are a little cautious in and around Delhi. From the administration to the police, everyone here is corrupt", said he.
He drove the truck to Ambala vegetable market. We chatted the whole night. He told me about his village, about his wife, about how studious his kids were. He even invited me to his house.
Ambala: It was 4 in the morning. I slept in his truck until the dawn. When I woke up, he got me tea and bread. Upon seeing sunlight, I decided to move. I had to reach Barnala which was still 170km away. We exchanged our contact numbers and I moved on. I walked up to the highway. Within five minutes, a tractor stopped. He offered me a ride up to Rajpura Road. He told me that his brothers and he are farmers and they all live together, happily. Wishing me luck, he dropped me and headed home.
I was on the NH1 again. It was merely 6 in the morning. I was standing right where a flyover ends. Trucks were passing by in high speeds and I realized I was standing at a wrong place to hitchhike as my position was where the truckers would be accelerating their speeds. I should have stood near a speedbreaker or near a petrol pump, I thought. Before I could make up my mind to change my location, while still keeping my thumb stretched out, a truck crossed me in a good speed. Surprisingly, he stopped but more than a 100mtr ahead of me. I was not sure if he stopped for me but I ran towards him as fast as I could. Much to my surprise, he did stop for me but that was not it; by the time I reached the truck, he had already taken his bottle and glasses out and was pouring a drink for himself and his cleaning man. I smiled and wondered if I should hop on to a drunkard's truck; it was, after all, 6 in the morning. I hopped on anyway. I realized he was pretty drunk but he was funny as well. He drove me up to Ludhiana. The whole journey was hilarious. He was around 35yr old and the cleaning man was a 76yr old veteran ex-trucker. The driver, when sober, would tell me that the old man was a godfather to him as he taught him everything about trucks and driving. But when high on alcohol, he would swear on him saying,
"This motherfucker is a useless old chap, he just feeds on my earnings; he is a parasite".
The trucker bought me breakfast. He would go back to the truck for a drink after consuming each Paratha and come back to have another one. He told me that he can leave his wife but not alcohol. I was literally laughing throughout this journey. He was driving his truck the way youngsters ride their motorcycles. At the speed of 80, he was able to make pegs for himself. Later, he offered me a drive up to Barnala. He had to go to Ludhiana but he was insisting me that I should let him drive 80km extra just to drop me to my destination. I got off at Ludhiana anyway and took a bus to Barnala. He didn't seem very happy that I didn't let him drive to Barnala. WTF!
I met a friend of mine in Barnala and we decided to go all the way back to Chandigarh to spend some time with his friends who were attaining new heights in the Punjabi music scene. It was a pleasure to meet them and I made good friends with them. But how did we reach Chandigarh! Well, it involved a hitchhike on a truck, on a tractor, on a bullock-cart and on an all new Ciaz! Hitchhiking had never been as easy as in Punjab.
While coming back from Chandigarh, we hitched a lot of tractors. The moment someone saw us, they were ready to stop. At a time, when I raised my thumb, a truck and a tractor both stopped for me, simultaneously. I was overwhelmed by this gesture. Punjabis are the best of people I have ever met.
While coming back to Delhi, Punjab was going through a huge social unrest due to desecration of the holy book by some hatemongering group. All the roads were blocked and a lot of people and police were injured, few of them even died. In such atmosphere, I was rescued by a mother-dairy milk tanker. His truck was a Mercedes' Bharat-Benz one and the interior of the truck was quite impressive. Thanks to my friend, Hardeep, who arranged this ride for me. We drove through the villages, broken roads and he dropped me at Karnal. I took a bus from there to Delhi.
Punjab overwhelmed me with its hospitality. I can't thank all the people enough who made me feel like the part of a world where goodness still overshadows evil. I have made friends with a few truckers who still call me to know how my journey is going on and when I would visit Punjab again. I learnt a good deal about lives of truckers. I have been deeply touched by Punjab. I can't thank enough.   
Dear travelers, as I always say, follow your guts but don't be so scared of hitchhiking. When you do it, you would already have had enough fun even before reaching your destination. And it's not only about fun; it's about lifetime experiences as well.
Much Love,
Happy Travels!