The most unforgettable part of journey was my visit to Castle Rock town which is little far from Didhsagar. Our visit to this town made us feel like as if we are lost in the most beautiful place of the earth. It gave the feeling as if we are living in fantasy world. The most highlighting part of the town is the castle rock railway station which is the single reason why this town exist.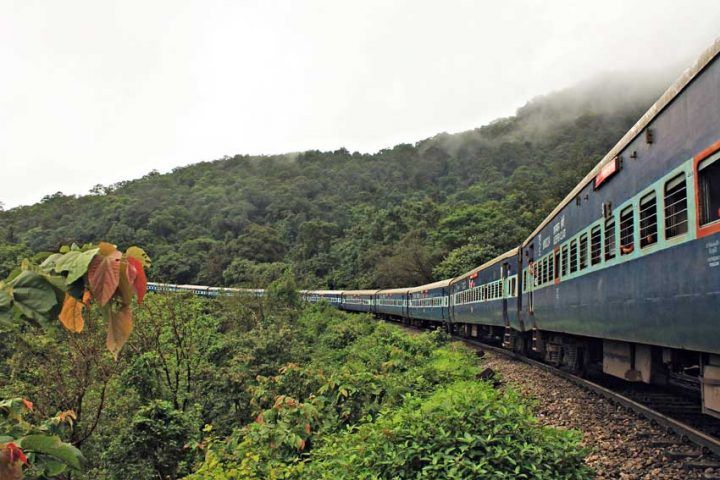 It is a small hill town and all its infrastructure belongs only to the Indian railways. There are not much people living in these area except few families. This railway station is featured in many Bollywood films.
Dudhsagar waterfalls is one of the most amazing picnic spot where you can spend quality time with your family. It is one of the most romantic place for couple to visit as it creates amazing natural atmosphere which creates an magical scene of the fairy tale. The most exciting part of my visit to this waterfall was taking bath in cold water of dudhsagar and trekking which is the most amazing part for the people who like adventure like me . Dudhsagar falls is surrounded with jungle which add more beauty to its existence. Once visiting dudhsagar will always feel that they are part of fairy tale world as its natural and ecofriendly atmosphere mesmories once visiting this waterfall.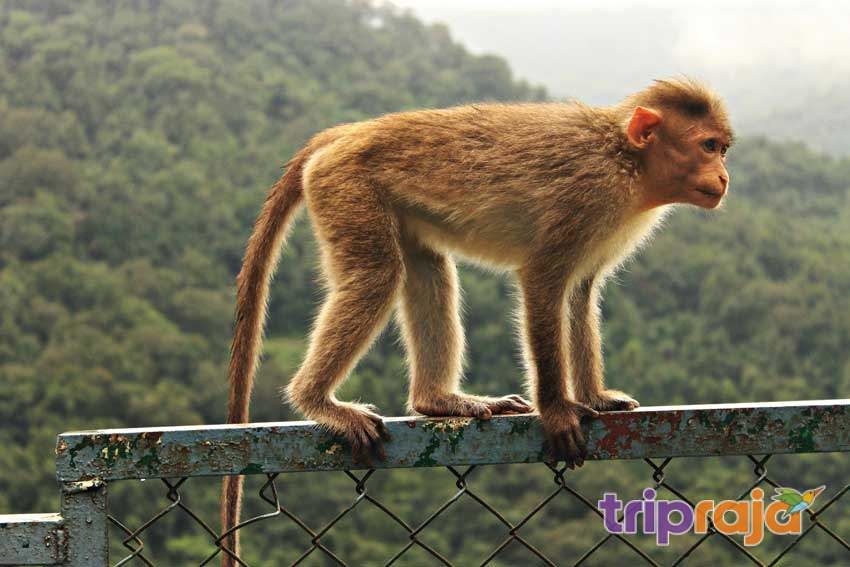 We also visited Bhagwan Mahavir Wildlife Sanctuary which is situated near by to the waterfall as it is the part of Goa 's Forest Department. People visiting dhudsagar should visit Mahavir Wildlife Sanctuary. We can reach dudhsagar through road as well as through rail from Margao railway station and then trek to the waterfall or even hire a jeep along with the driver to reach there but still you have to walk for a while in order to visit the base of the dhudsagar.Hence we travel here with our own car and later on hire a jeep.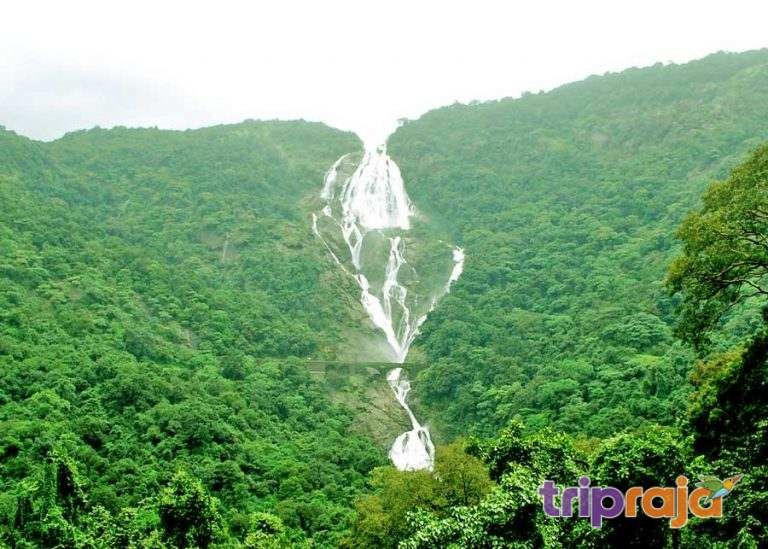 The most unique features of this waterfall is situated in the centre of the forest on the Goa Karnataka border. Its consist of one set of rows and there are four different ways to reach these level. In order to visit the bottom of waterfall we can enter through Bhagawan Mahavir Sanctuary. Secondly we can reachmiddle of the waterfall through railway.
The most adventurous part of our journey was trekking. One of the most adventurous trek began from the beautiful village of kuvesh but during the time of monsoon they do not allow trekking service because it's trail crosses river Mandovi which is very dangerous because it is too rough and swollen during rainy season. Most of the tourist visiting dudhsagar prefer the trek that starts from the Castle Rock Station at Karnataka. The total span of this trek is 14KM and people preforming this adventurous trek should carry their own food and water because there is no food and water available around the falls there.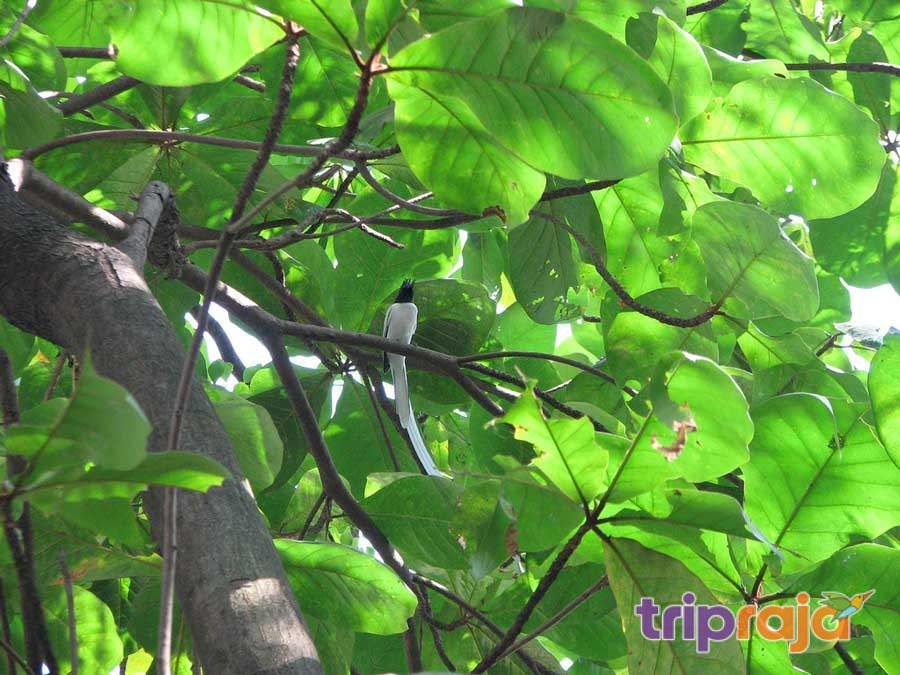 The tours to dudhsagar falls begans from September to May. The tours mostly consists of all day trip along with picnic lunch which is surrounded by natural beauty on all the four sides that hypnotise the observer. Secondly tours are also available which arrange one night stay at the bottom of the falls staying in the tents but during the time of monsoon trek is the only way to witness the beauty of waterfall. Apart from this there are some special tours as well which were started by Goa Tourism Development Corporation Ltd which are started on regular basis from 30th October 2016 till 15 March 2017. This tours started from different parts of Goa on regular basis. The cost of dudhsagar trip is RS.2000 per head which includes entry fees, Life Jacket, snacks and water bottles along with lunch hence the rates fluctuates from time to time and there are no fix rates.