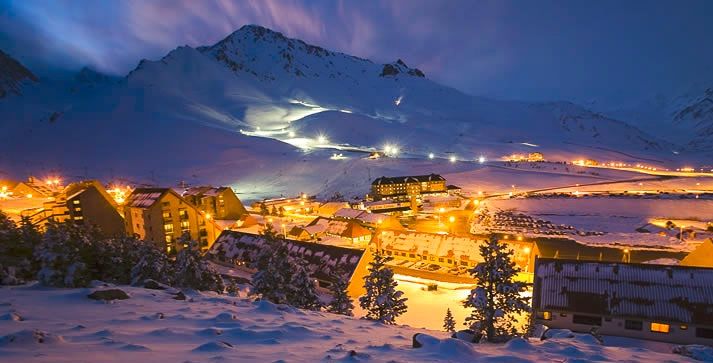 When we think about ski hotels and resorts as well as world class mountains that could produce impressive trails for us to ski and snowboard, seldom do we think about South America as a continent that is full of locations for us to try. That is a completely wrong impression however. I want to try something different after skiing most of the popular North American ski resort Im looking to go to the Southern hemisphere.
After doing my research, the conditions there are not like Colorado. Anyone who plans on going there needs to keep in mind these resorts are HIGH in the Andes Mountains and conditions can and do change rapidly.

Here are the resorts I want to try:

With nearly 3 thousand ski able acres, this Argentina ski hotel flaunts some significant long runs as well as a lot of substantial trails for extreme snowboarding. When the snowboarding activity is done for the day the nearby, the bustling city of Bariloche is just 14 miles away.

Being one of the highest elevations for skiing in the world, warm clothing like a warm breathable ski jacket and ski pants are essential to staying comfortable in the rough conditions of this resort, dress appropriately!
With lots of points of interest and attractions in the city, consisting of a number of restaurants, clubs as well as various other tourist attractions. Since not everyone skis, the fact that there are lots of other things to do make it an ideal location.
Portillo is one of the larger Chilean ski resorts, as you might have reasoned most of ski hotels are in Argentina and Chile with the Andes Mountains going through both countries. Portillo has absurd quantities of well-groomed and readily available trails. There are as much as fourteen thousand acres of skiable trails. The one major downside to Portillo is its remote location. Its over 60 miles to the nearest town. So if you travel with someone who is not a skier, they will most likely be bored.
Valle Nevado, El Colorado, La Parva
In Chile, the triplets of Valle Nevado, El Colorado, and La Parva gives you more than 48 lifts to ski more than 2,500 acres of skiing to test your skiing skills. This is another remote ski resort, it is over 50 miles from the nearest town, yet on the bright side, one lift ticket will work at any of the ski resorts, making it a terrific location for the serious skier. If you are more of an expert type skier there are a lot of trails with jumps that are sure to give you a nice adrenaline rush!
The large resort in Argentina, is one of the most remote ski mountains in the world. There is literally no town of size for hundreds of miles and it takes hours to get there through narrow mountain roads. If it snows you may have to wait awhile because they close the roads as they can be treacherous even when there is no snow on them. If you can brave the ride you will be treated to some of the best skiing in the world. Luckily it is so good, because there is literally nothing else to do there besides ski and snowboard.
Certainly, there are numerous other ski resorts and mountains in South America, definitely greater than most people believe. Just because I think these mountains are ideal for me, you will need to do your research to find the place that is best for you. Keep in mind, the distance from a airport and transportation to the resort. Also keep in mind most of the ski resorts are remote with little else to do after you are done skiing for the day.